Health Equity Leadership Network (HELN)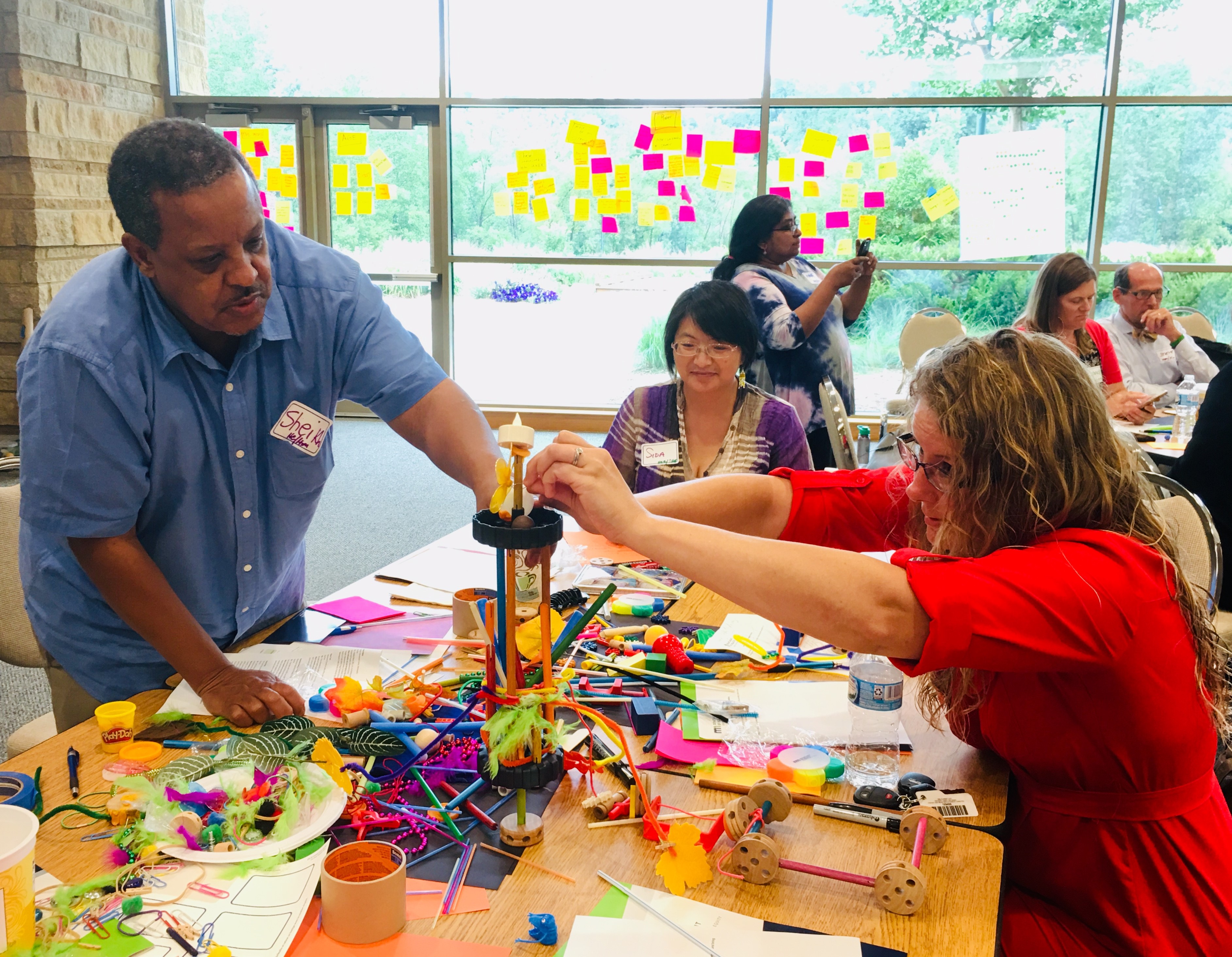 Our mission at the Center for Health Equity is to connect, strengthen, and amplify health equity efforts within MDH and across the state of Minnesota. We believe that leadership comes from within and across communities and that we are stronger when we bridge differences and unite around commonalities. One of the ways we are living our mission is by convening the Minnesota Health Equity Leadership Network (HELN). HELN brings together health equity leaders, organizations and institutions from across the state and across sectors to strategize, share best practices and identify common goals to advance health equity in Minnesota.
In summer 2018, in partnership with the Bush Foundation and bushCONNECT, we brought together 25 leaders from across the state as the first cohort of HELN. These individuals helped co-create and launch the network. We convened in person in August 2018, again at bushCONNECT in October 2018, and have been meeting virtually and in person monthly since then to build out the network.
Check out the Health Equity Leadership Network (HELN) handout (PDF) to learn more.
The image below is a visual of what we created together in August 2018 around what a transformative, restorative network needs to look and feel like in order to advance equity in Minnesota.

For updates on HELN activities, subscribe to our health equity email updates.
Abdullahi Sheikh, Somali Human Rights Commission, Minneapolis
Anita Buel, Commission of the Deaf, DeafBlind and Hard of Hearing, Saint Paul
Emory Dively, Commission of the Deaf, DeafBlind and Hard of Hearing, Saint Paul
Jacki Trelawny, Family Tree Clinic, Saint Paul
Janelle Lambert, Minnesota Department of Health, Duluth
Joseph Bianco, Essentia Health, Ely
Julia Davis, Independent, Minneapolis
Karen Crabtree, Essentia Health, Detroit Lakes
Luisa Trapero, Convivencia Hispana/St. James independent School District #840, St. James
Maret Banks, Women of Nations, Saint Paul
Maria Veronica Svetaz, Hennepin Healthcare, Whittier Clinic, Minneapolis
Matt Hanson, Bemidji State University, Cass Lake
Melissa Stanton, Health Access MN, Rochester
Nasra Giama, University of Minnesota, Rochester
Patrick Tschida, Walden University, Minneapolis
Princess Awa-ada Kisob, The Hills Youth and Family Services - Neighborhood Youth Services, Duluth
Rachel Hardeman, Division of Health Policy & Management, University of Minnesota School of Public Health, Minneapolis
Raquelle Gant, JustUs Health, Saint Paul
Rebeka Ndosi, People's Movement Center, Minneapolis
Rosa Tock, Minnesota Council on Latino Affairs, Saint Paul
Rosemarie Rodriguez-Hager, Minnesota Department of Health, Saint Paul
Stephen Nelson, Children's-Minnesota, Minneapolis
TruongChinh Duong, Building Movement Project, Saint Paul
The inaugural Health Equity Summit was held in March 2019 as a partnership between HELN, the Eliminating Health Disparities Initiative (EHDI) and the Center for Health Equity. The annual event is designed to bring together health equity leaders and champions from across Minnesota communities to connect, streghten and amplify our collective efforts.
Visit the Health Equity Summit page to learn more.
Interested in joining the Health Equity Leadership Network?
Apply online to be part of our virtual community on Mobilize. Through Mobilize updates, you'll be invited to take part in online and in-person gatherings to connect, share ideas and build collective action.
To join, submit a brief application through the Health Equity Leadership Network community application page.
Last Updated:
08/03/2023