About the Community Health Conference
The Community Health Conference brings together state, tribal, local, and community public health practitioners each autumn in the Brainerd Lakes area, and is sponsored by the State Community Health Services Advisory Committee (SCHSAC) and the Minnesota Department of Health Center for Public Health Practice.
The conference regularly serves 350-400 attendees who learn about health equity, the future of public health practice, and ways in which public health connects and intersects with other disciplines.
For more information on past conference and themes, visit Community Health Conference Archive.
Theme: Examining Roots to Build our Healthy Future
Each year, members of the SCHSAC Community Health Conference Planning Workgroup create a theme that highlights common priorities, experiences, and goals shared by conference attendees. Our 2019 theme is: Examining Roots to Build our Healthy Future. MDH will announce general sessions speakers this summer.
Roots, depending on your perspective, may invoke grounding in culture and community that builds belonging and connection. Roots may prompt you to think of discovering the underlying causes that create healthy outcomes and inequities. Upstream prevention focuses on finding root causes so we can change policies, systems, or environments—rather than only addressing the symptoms.
Examining refers to the ongoing need to assess current conditions and future trends, plan, and then take action. We must know the people and communities we serve, in addition to knowing our own culture, values, and beliefs. Awareness of our own culture enables us to honor differences and respect commonalities.
Our healthy future describes many individual and community paths heading toward the same destination—a future where everyone has the opportunity to be healthy. As public health allies, we have a responsibility to work together and engage others in the journey to eliminate health inequities.
CEUs
The Community Health Conference provides CEUs for dieticians, health educators, nurses, sanitarians, and for general attendees.
Planning committee
To view members and learn more about the Conference Planning Committee, visit SCHSAC Community Health Conference Planning Workgroup.
State Community Health Services Advisory Committee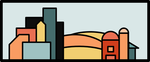 The State Community Health Services Advisory Committee, known as SCHSAC (pronounced "shack"), was created by the 1976 Community Health Services Act to advise the health commissioner. The committee provides guidance on development, maintenance, financing, and evaluation of community health services in Minnesota. SCHSAC supports the state-local public health partnership through communication and coordination between MDH and local public health agencies. SCHSAC members, who represent the state's community health boards, are local elected officials, local public health directors, community health services administrators, and community members appointed by their community health board.