About the Community Health Conference
The Community Health Conference brings together state, tribal, local, and community public health practitioners each autumn in the Brainerd Lakes area, and is sponsored by the State Community Health Services Advisory Committee (SCHSAC) and the Minnesota Department of Health Center for Public Health Practice.
The conference regularly serves 350-400 attendees who learn about health equity, the future of public health practice, and ways in which public health connects and intersects with other disciplines.
For more information on past conference and themes, visit Community Health Conference Archive.
CEUs
The Community Health Conference provides CEUs for dieticians, health educators, nurses, sanitarians, and for general attendees.
Planning committee
To view members and learn more about the Conference Planning Committee, visit SCHSAC Community Health Conference Planning Workgroup.
State Community Health Services Advisory Committee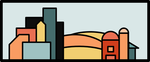 The State Community Health Services Advisory Committee, known as SCHSAC (pronounced "shack"), was created by the 1976 Community Health Services Act to advise the health commissioner. The committee provides guidance on development, maintenance, financing, and evaluation of community health services in Minnesota. SCHSAC supports the state-local public health partnership through communication and coordination between MDH and local public health agencies. SCHSAC members, who represent the state's community health boards, are local elected officials, local public health directors, community health services administrators, and community members appointed by their community health board.