Minnesota Public Health Training Center funding announcement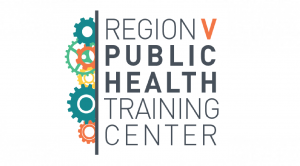 Student field placement funding for internships taking place in the summer of 2019 is now available!
Health departments, community-based organizations, and health organizations often have limited resources to support paid interns. Yet these organizations are eager to work with students and provide students the opportunity to gain valuable, real-world experience. Up to four field placement stipends in the amount of $3500 each are available to support student internships. Applications will be taken on a competitive basis until 20 submissions are received and no later than April 11, 2019.
To qualify for this award, applicants must meet the following criteria:
Graduate, doctoral and undergraduate (juniors/seniors) students pursing a degree in a health profession
U.S. citizens, non-citizen U.S. nationals or foreign nationals holding a visa permitting permanent residence in the United States. Individuals on temporary or student visa are not eligible to receive federal funding under this award.
Full- or part-time students; full-time students cannot receive a stipend for more than one (1) year. Part-time students receive a pro-rated stipend of $1750, for no more than two (2) years.
Preference will be given to applicants proposing work in communities experiencing health inequities attributed to: race/ethnicity, income, refugee/immigrant status, geographic location, or access to health services, including mental health.
Internship meets student's departmental requirements for hours and content.
Field placement project supports population health improvement.
Students will be required to:
Develop a learning agreement and work plan that demonstrates the alignment of their project with at least two competencies.
Complete time sheets noting hours spent in medically underserved and/or rural settings
Participate in virtual, bi-weekly community of practice with funded students from across the region.
Produce a poster or scientific report that includes the following: abstract, introduction, methodology, findings, conclusion and discussion sections.
Application process
Application form: Field placement award application, Minnesota Public Health Training Center (DOC)
Submit completed applications to the MDH Center for Public Health Practice by 5:00 PM Central on April 11, 2019. Awardees will be notified by April 19, 2019.
The Region V Public Health Training Center is supported by the Health Resources and Services Administration (HRSA) of the U.S. Department of Health and Human Services (HHS) under grant number UB6HP31684. These funds are made available by this grant via the University of Michigan.