Discussion topics in public health nursing practice
Every other month, MDH staff invite public health nurses around the state to engage in discussions about different topics in public health nursing practice.
For updates on discussion topics, subscribe to the PHN Tools and Resources email list.
Choose a topic from the alphabetical below, or scroll down to view discussion topics from most to least recent.
August 2021
Author: Mary Fairbanks, DNP, RN, PHN
What does the word "rural" mean for public health nurses caring for rural communities? The Rural Health Information Hub defines rural in different ways; based on one definition, about 20% of Minnesotans live in rural communities (1.2 million out of 5.6 million). In Minnesota, residents of rural communities tend to be more white and older than their urban counterparts. However, rural communities are growing increasingly diverse, depending on the region.
Minnesotans living in rural communities experience different social determinants of health at greater rates than other Minnesotans, like a high level of poverty, lower rates of health insurance, lower levels of education, and less readily available access to health care. In isolated rural areas, there is one primary care physician per 2,715 people, compared with one physician per 965 people in metro areas, and a similar ratio for primary care nurses.
The five leading causes of mortality in Minnesota are cancer, heart disease, unintentional injuries, chronic lower respiratory disease, and stroke.
In rural Minnesota, additional factors impact morbidity: obesity, smoking, substance abuse, transportation, food deserts, physical inactivity. Mental health is a particular concern in rural Minnesota, especially for farmers struggling with crop production and sales, and for communities seeing a decrease in the number of mental health practitioners.
Public health nursing interventions to address obesity and its associated conditions can include:
Individual/ family: Health teaching and counseling: Provide materials on exercise and help develop a walking plan with a family whose parent has recently been diagnosed with hypertension.
Community: Social marketing: Create materials for a marketing campaign to decrease screen time and promote youth physical activity. Partner with youth groups to develop the materials.
Systems: Community organizing: Bring together interested organizations to partner in developing a community-wide active living initiative.
Public health nursing interventions to address cancer could include:
Individual/family: Case management: Coordinate care for a woman with breast cancer, arranging transportation, setting appointments, obtaining supplies, assisting with medication, and working with other service providers involved in the care plan.
Community: Outreach: Participate in annual community health fair to promote cancer screening for breast, cervical, lung, and colon cancer.
Systems: Collaborate: Partner with a local clinic to provide a women's weekly health clinic with cancer screening, exams, immunizations, and health education.
Discussion questions
Based on what you know about your rural community, what factors might contribute to urban-rural differences in health behaviors? How do they impact public health nursing care?
Resources
References
Anderson, E. & MacFarlane, J. (2015). Community as partner: Theory and practice in nursing (7th ed.). Wolters-Kluwer: Philadelphia, PA
Minnesota Department of Health. (2019). Public health interventions: Applications for public health nursing practice (2nd ed.).
Minnesota Department of Health. (2017). Snapshot of health in rural Minnesota (PDF).
Rural Health Information Hub. (2019). Minnesota.
Rural Minnesota and mental health
May 2021
Author: Kristin Erickson, MSN, APHN-BC, RN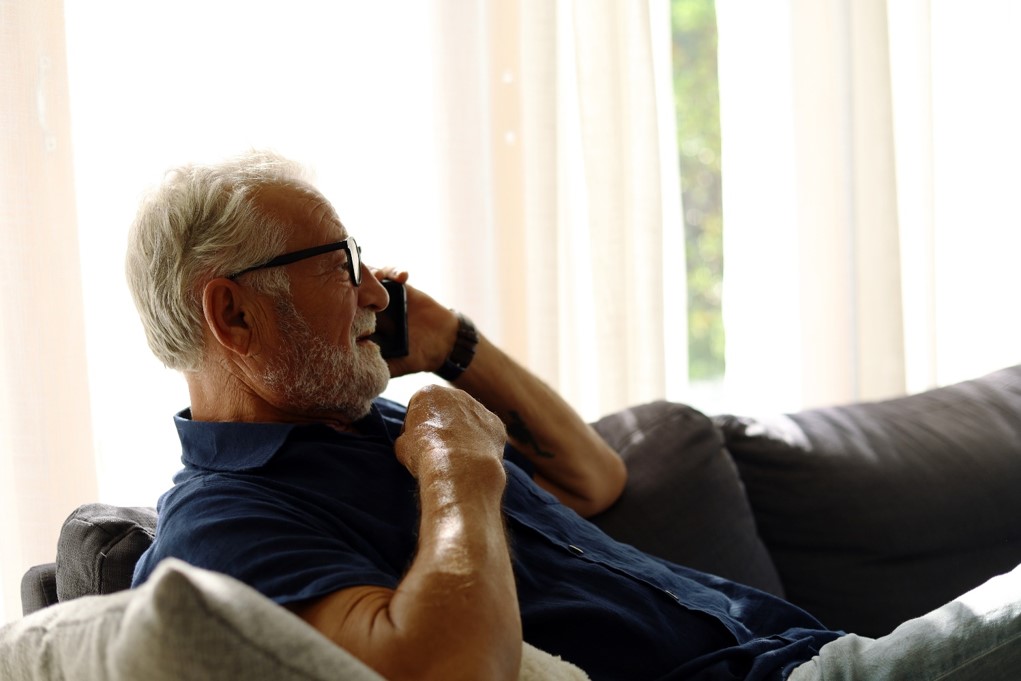 The Minnesota Department of Health 2019 report Rural Health Care in Minnesota found that when compared to urban Minnesotans, rural Minnesotans have more chronic conditions, poorer health status, higher rates of frequent mental distress and suicide, and must travel greater distances related to inpatient mental health care services. According to the University of Minnesota Extension Services, "rural Minnesota faces significant challenges in the agricultural economy, workforce, and access to mental health services, and issues with addiction and recovery. All communities are impacted in some way and have different stories to share. People who live in rural Minnesota are often more isolated than those in suburban and urban areas due to small community sizes, distance between farms and neighboring towns, and limited places to gather. People who are isolated while dealing with other stressors can have increased problems with mental health, presenting yet another challenge to rural Minnesota residents."
Research from the Minnesota Department of Employment and Economic Development reveals that there are 1,960 rural residents to every one licensed mental health provider. In metro areas the ratio is 340:1. Rural residents have limited access to needed care as well as transportation to appointments in addition to the stigma for seeking help. A 2020 report called How Mental Health Care should Change as a Consequence of the COVID-19 Pandemic found that one in five COVID-19 patients develop mental illness within 90 days of recovery, a cause of concern for rural residents who already have difficulty obtaining access to mental health services.
Rural public health agencies and public health nurses should utilize evidence-based interventions at the individual/family, community, and systems levels to prevent mental health crises and promote mental wellness in their rural communities.
Examples of public health nursing interventions to address rural mental health
Individual/family level: Referral and follow-up for stress, anxiety, depression, and crisis situations utilizing local referral options and resources such as those found at:
Community level: Collaborate with community partners to promote community resiliency through initiatives such as the Bounce Back Project or promote increased community capacity to identify, understand, and respond to mental health issues through Mental Health First Aid (Rural Health Information Hub).
Systems level: Advocate for an agency-wide protocol for referral and follow-up of clients with mental health issues. Build a coalition to increase access to mental health treatment via Telehealth Models (Rural Health Information Hub) of care.
Discussion questions
Does your organization have a referral system embedded in your electronic record system that can track mental health-related referrals and support follow-up of those referrals?
Is there currently a community initiative aimed at mental wellness? If not, what would need to happen for you to facilitate a community conversation and initiative supporting mental wellness?
What additional information would you need to build a coalition or advocate for telehealth services to increase access to mental health services in your community?
Learn more
Health equity and public health nursing
February 2021
On average, Minnesota ranks among the healthiest states in the nation—but averages do not tell the whole story. Too many people in Minnesota are not as healthy as they could and should be, and Minnesota's health disparities are significant, persistent, and cannot be explained by bio-genetic factors.
In addition to previously recognized health inequities there is increasing evidence that some racial and ethnic minority groups are being disproportionately affected by COVID-19 due to inequities in social determinants of health, like poverty and health care access. For example, 6 percent of Minnesotans are Black, but 12 percent of people hospitalized with COVID-19 are Black; 5 percent of Minnesotans are Hispanic, but 11 percent of ICU admissions with COVID-19 are Hispanic. To achieve health equity, we must remove barriers so that everyone has a fair opportunity to be as healthy as possible.
Health disparity: A population-based difference in health outcomes (e.g., women have more breast cancer than men).
Health inequity: A health disparity based in inequitable, socially-determined circumstances (for example, American Indians have higher rates of diabetes due to the disruption of their way of life, and replacement of traditional foods with unhealthy commodity foods). Because health inequities are socially-determined, change is possible.
Health equity: When every person has the opportunity to realize their health potential—the highest level of health possible for that person—without limits imposed by structural inequities. Health equity means achieving the conditions in which all people have the opportunity to attain their highest possible level of health.
To work towards health equity the Association of Public Health Nurses (APHN) published The public health nurse's role in achieving health equity: eliminating inequalities in health. It describes the following public health nurse (PHN) roles, responsibilities, and obligations.
Awareness: The PHN must be self-aware and self-reflective of his/her own perceptions of culture.
Humility: As PHNs, we must be humble in acknowledging what we do not know about serving diverse populations, and dedicate ourselves to lifelong learning.
Recognizing the multiple social determinants of health: Improving the health of families and communities requires that PHNs focus on the underlying causes of illness, maladaptation, injury, premature death, and disability—the social determinants of health.
Capitalizing on community strengths: A strengths-based approach ensures that PHNs engage the assets within a community in helping communities work toward health improvement, and actively engage the problem-solving capacity of the community itself.
Leadership: PHNs have a responsibility to understand, learn, and take individual and collective action on health disparities, therefore serving as advocates for health equality and social justice.
Cultural competence: PHNs work within systems that can better support diversity and equity in health outcomes. They can assure that their organizations assess their level of cultural competency and move toward sensitive and effective services and interactions.
Partnering with others: State and local health agencies need the partnership of other agencies and disciplines to effectively remove barriers to care and solve conditions not conducive to health. PHNs may be the first to reach out to other agencies and institutions to ensure their populations are better served.
Assessment, population diagnosis, and priority-setting: PHNs work with communities and populations to provide context and meaning to data, and to generate and test innovative solutions to community problems. Populations help establish program priorities and plans with the early and ongoing input—not after a program is in its final stages of development.
Creating a safe, trustworthy, and empowering environment for care: Creating an environment for care extends beyond delivery of services to the infrastructure of the state or local health department itself. Its mission is to assure conditions in which people can be healthy.
Advocacy: The PHN incorporates the identified needs of the population in policy development and program or service planning, evaluates effectiveness of advocacy, and strives to resolve conflicting expectations from populations, providers, and other stakeholders.
Educating the current and future public health nursing and nursing workforce: The educational process must start with awareness and sensitivity to those whose culture is different from the PHN's, and be interwoven into professional practice education and training.
Creating public and agency policies that support and celebrate diversity: PHNs and the organizations that employ them must not only embrace diversity but celebrate it.
Evaluation and research: The goals for health improvement and health equity can be supported through thorough, objective evaluation of what works and what does not work, and through subsequent alterations in policy and practice.
Resources
Discussion questions
What are the health disparities in your work setting that are also inequities?
Why do these inequities exist?
What measures can you take to address these inequities? What can your organization do?
October 2020
Author: Mary Heckman, RN, PHN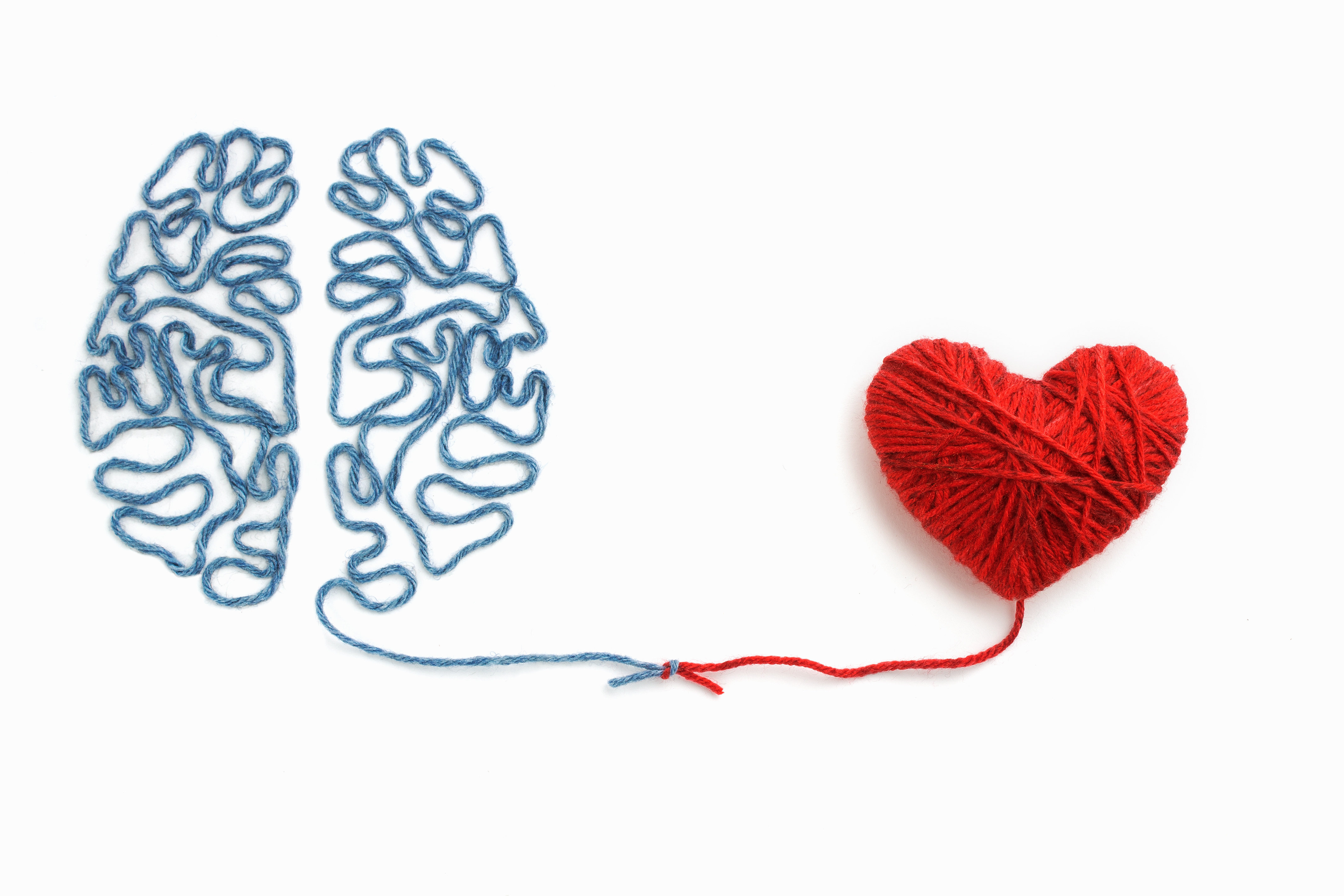 Mental well-being is an integral part of our overall health. As PHNs, we need to take care of our own mental well-being along with the mental well-being of the populations that we serve. Dealing with COVID-19 has added increased anxiety and stress in our professional work along with our personal lives. To support mental well-being, especially during COVID-19, we need to understand the distinction between mental illness and mental well-being.
Society often thinks of health as something biological and physical: the condition of our bodies, how healthy we eat, the physical exercise we do. A key component of health is missing from this: mental well-being, which encompasses our thoughts, feelings, and behaviors, including things like life satisfaction and our ability to manage daily stressors. Mental well-being is not the absence of mental illness or the lack of problems, challenges, or adversity. Mental well-being is the state of thriving in all areas of life, like our relationships, work, play, and more, despite day-to-day difficulties.
Poor mental well-being is a risk factor for many chronic diseases, including mental illness. Mental illness affects one in five adults in Minnesota. By improving an individual's mental well-being, we are decreasing a risk factor for mental illness. Mental well-being is an important component of public health practice. For more information on how to incorporate mental well-being into your practice, visit: Minnesota Department of Health (MDH): Mental health promotion.
Examples of the PHN intervention health teaching at different levels of practice include:
Individual-focused:
Educate individuals on problem solving, coping skills, etc. For examples, see: Mental Health First Aid: Get trained
Mentor a child or colleague or reach out to a friend; strong supporting relationships and social connections are key resources
Community-focused:
Systems-focused:
Host a presentation on Make It OK
Support equity and equitable social policies; systemic and interpersonal forms of oppression impact mental well-being
Discussion questions
What does optimal mental well-being look like for you? Your family? Your community?
What can you do to help improve your mental well-being?
What can your agency do to improve the mental well-being of your community?
Additional resources
Mental health and school-aged children
September 2020
Author: Kelly Chandler, RN, PHN, MS, PMHNP-BC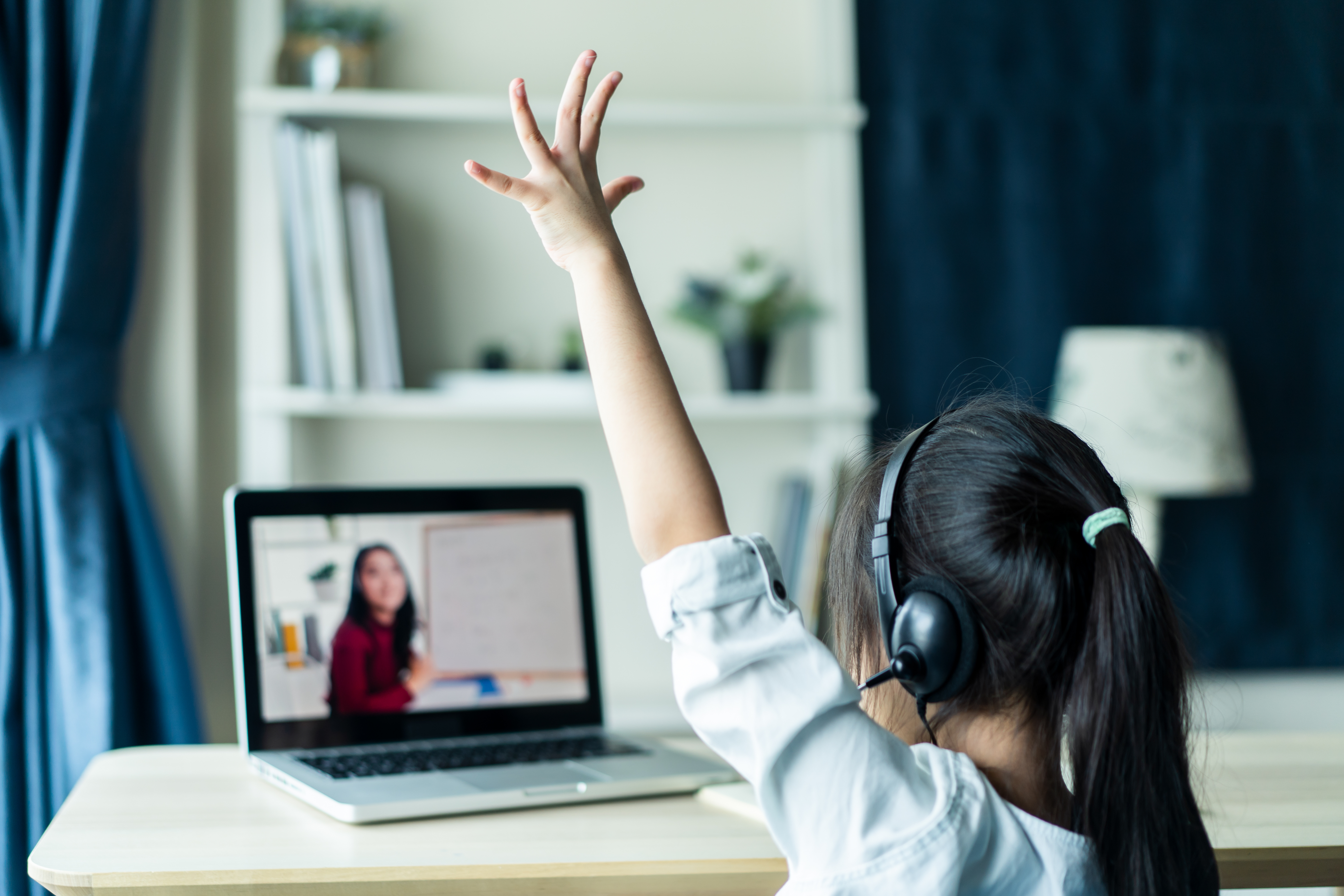 As school begins this fall, the stress of COVID-19 weighs on people's minds—particularly with changes in the school setting. Whether as caregivers or community members or in our public health nursing practice, we wonder if children will adapt to a learning model which could change frequently. Will they feel isolated or lonely if they cannot see a larger group of their friends at lunchtime or during distance learning? Will older children miss out on their high school milestones without assemblies, dances, and Friday night football games? And most often asked: Will students tolerate wearing a mask during the school day?
It is important to note that children experience stress when they need to adapt to a change in their environment. Stress can be positive, when it leads to productive adaptation, or negative, especially if it is overwhelming our coping skills. COVID-19 is new and unparalleled for many, but stress and adaptation to change are not uncommon.
Children are not always able to verbally articulate when they feel stress, or when the stress is at an unmanageable level—requiring adults to pay close attention to subtle clues.
When monitoring children and youth for stress, it may manifest in the following ways:
Periods of crying, sadness, anger, or irritability
Worries, nervousness, or feelings of anxiety
Changes in appetite (eating too much or not enough)
Frequent headaches or stomachaches, or symptoms unrelated to illness (visiting the school nurse often)
Regressing to behaviors they previously moved past developmentally
New or recurrent bedwetting
Nightmares
Sleep disturbances
Separation concerns
School avoidance or refusal
Engaging in high-risk behaviors (substance use, skipping school)
Isolation or withdrawal
Statements about death or hurting oneself
Children learn how to manage stress as they grow and develop, and they learn this from caring adults in their life. For this reason it is important for adults to model positive ways to cope with stress.
Some examples of how to positively address your child's stress include:
Do not panic, these are common reactions to a very stressful situation.
Listen to them and follow their lead.
Acknowledge stresses and fears.
Avoid statements of blaming others which leads to stigma (politics, school staff, etc.).
Monitor and limit time spent on both social and mainstream media.
Keep a steady household routine with regular mealtimes (preferably as a family), bedtimes, reading times, homework times and playtimes as much as possible.
Engage in physical activity daily.
Spend time outside in nature, a natural stress buffer.
Work with children to identify how they feel when they are stressed and what calms them. When they begin to recognize their stress, they can practice their calming technique, such as deep breathing.
Practice self-care and self-compassion. You cannot give what you don't have. These are unprecedented times.
Sometimes children's stress interferes with their ability to effectively engage in school or affects their relationships with family and friends. When this happens, it is time to seek more assistance. Local school counselors or mental health staff or teachers are a resource for a child and their family. Primary care providers are also available to provide guidance and make referrals as appropriate.
Chronic stress could trigger or exacerbate a mental health condition. Statistically speaking, 50% of mental health conditions begin by age 14, and 75% by age 24. One in five youth have mental health conditions and less than half receive treatment. Early recognition and treatment can improve outcomes.
Resources
August 2020
Author: Wendy Kvale, PHN, MS, MPH
The planners of this year of worldwide celebration of contributions by nurses and midwives to world health never imagined that these contributions would be demonstrated in such a dramatic way. Nurses make up about half of the global health workforce from the frontlines to leadership and policy development. During 2020 nurses and nurse midwives around the world are more important than ever in addressing this worldwide pandemic.
From the World Health Organization (WHO):
"Nurses and midwives play a vital role in providing health services. These are the people who devote their lives to caring for mothers and children; giving lifesaving immunizations and health advice; looking after older people and generally meeting everyday essential health needs. They are often the first and only point of care in their communities. The world needs 9 million more nurses and midwives if it is to achieve universal health coverage by 2030.

That's why the World Health Assembly has designated 2020 the International Year of the Nurse and the Midwife.

Join WHO and partners including, the International Confederation of Midwives (ICM), International Council of Nurses (ICN), Nursing Now and the United Nations Population Fund (UNFPA) in a year-long effort to celebrate the work of nurses and midwives, highlight the challenging conditions they often face, and advocate for increased investments in the nursing and midwifery workforce."
Resources
January 2020
What do public health nurses need to know about vaping and e-cigarettes?
Author: Kristin Erickson, MSN, APHN-BC, RN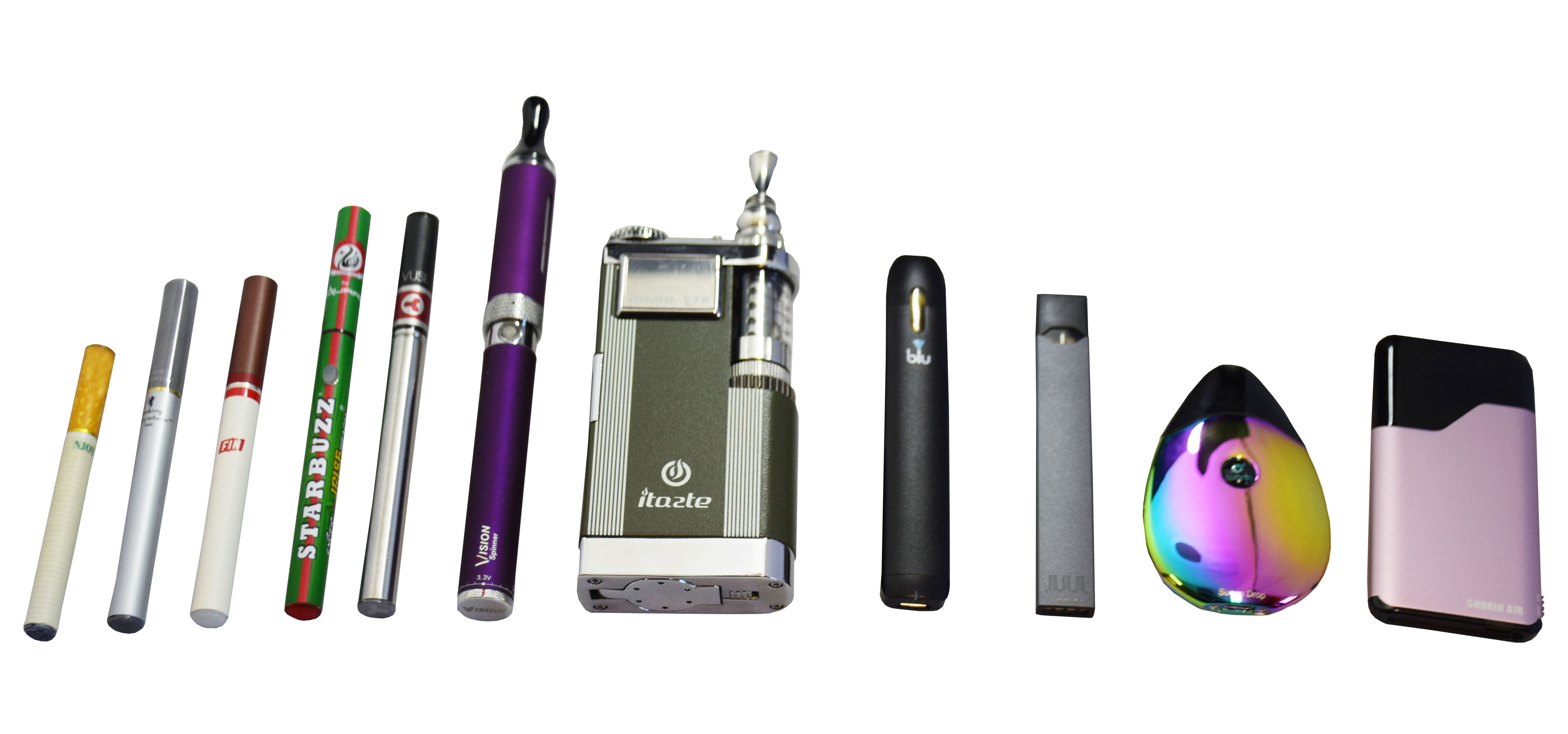 E-cigarettes, vapes, e-pipes, and other vaping products are battery-powered devices that allow users to inhale aerosolized liquid. E-cigarettes typically contain nicotine, a highly addictive substance, as well as additional harmful substances like ultrafine particles, oil, and heavy metals like nickel, tin, and lead.
The U.S. Surgeon General called teen e-cigarette use an epidemic. According to the 2019 Minnesota Student Survey:
25 percent of 11th-graders reported using an e-cigarette in the past 30 days.
11 percent of eighth-graders reported using an e-cigarette in the past 30 days.
Minnesota youth are ill-informed about the health risks of e-cigarettes. Over three-fourths (76 percent) of eleventh graders say there is either no risk, a slight risk, or a moderate risk to using e-cigarettes.
According to Tobacco Use in Minnesota: 2018 Update almost 6 percent of adults currently use e-cigarettes, compared to less than 2 percent in 2010; and, nearly 13 percent of adults ages 18-24 use e-cigarettes.
E-cigarettes are not FDA-approved smoking quitting aids, and are not proven to help people quit. The CDC has warned consumers to stop vaping in light of the recent number of vaping-related illnesses and deaths in the U.S.
Learn more
Centers for Disease Control and Prevention (CDC): Electronic cigarettes
American Lung Association: E-cigarettes
Minnesota Department of Health: Lung injury investigation frequently asked questions
NursingCE.com: Tobacco dependence treatment nursing CE course
You Quit, Two Quit: Tobacco screening and cessation counseling: 5As/5Rs (PDF)
Physician Advocacy Network: Health impacts of vaping (PDF)
Discussion questions
What do you need to routinely screen for e-cigarette use?
What information do you need to identify and address e-cigarette related misconceptions?
What do you need to confidently advocate for policy and system changes related to the use of e-cigarettes?
Public health nursing interventions at different levels of practice
A public health nursing intervention at the individual and family level of practice involves:
Screen all patients and family members for use of any tobacco products, including e-cigarettes.
Discuss the risks of e-cigarettes, harms to respiratory health, and addiction.
Assess readiness to quit and encourage users to quit.
Refer to tobacco cessation specialist or FDA-approved smoking quitting aids and services. QUITPLAN® Services offers free medications and counseling.
Arrange to follow up with your discussion and/or plan to quit.
Examples of public health nursing interventions at the community level of practice include:
School-based solutions: School policy, curriculum, bans, education
Stronger enforcement of youth access laws, online marketing, and age verification
Public education including publishing health information on social/mass media sites
Age restrictions for purchase and/or access to outlets that sell
Secondhand aerosol-free policies
Flavor restrictions
Advertising and promotion restrictions
Examples of public health nursing interventions at the systems level of practice include:
Adopting system-wide policies that support nicotine dependence screening and services
Implementing a bi-directional referral system to nicotine cessation services in the community
Partnering with students, parents, community groups, health care, and other key stakeholders to develop a plan to address vaping in the community
The Public Health Intervention Wheel has new evidence and a new edition
November 2019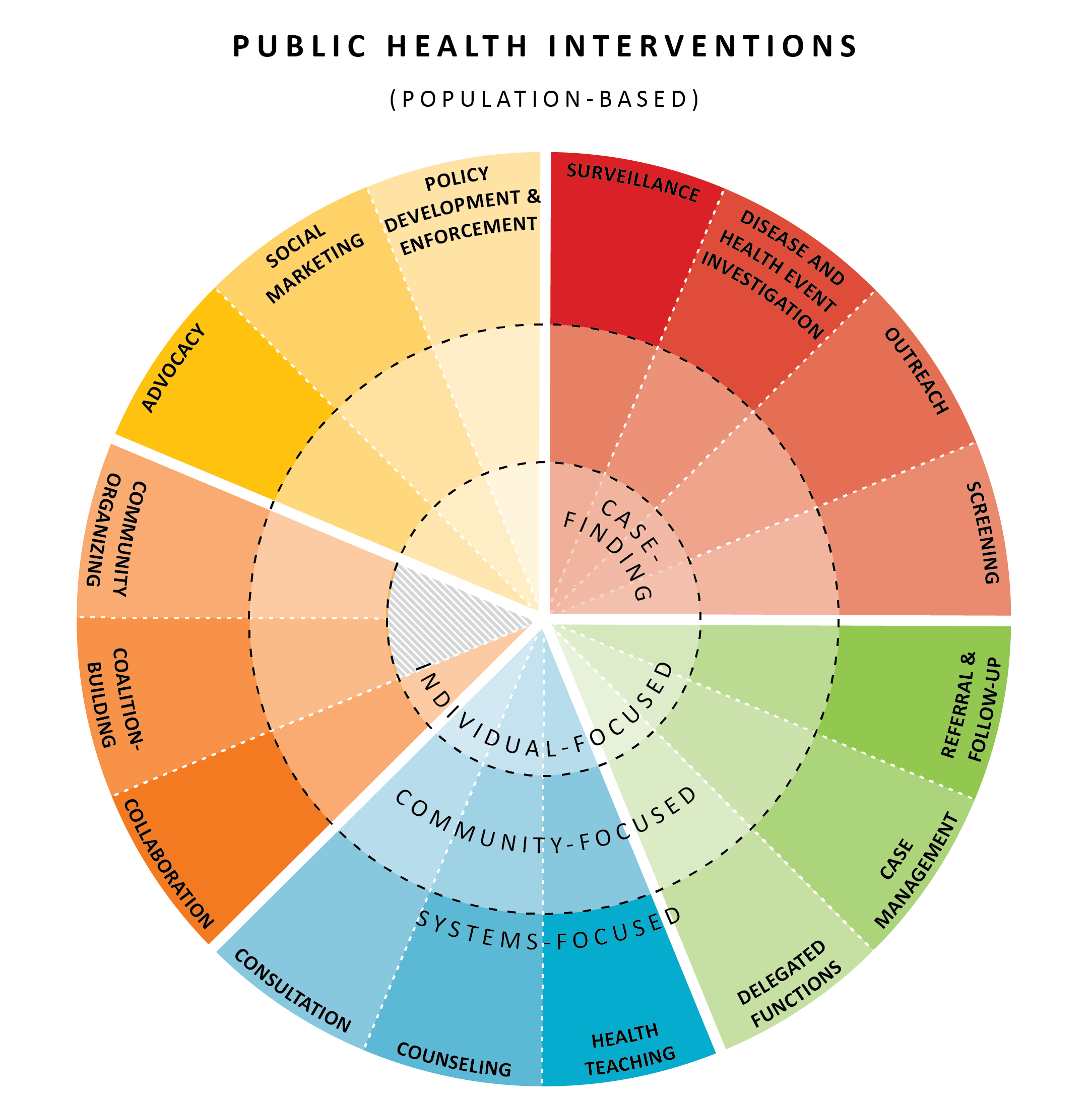 The second edition of Public Health Interventions: Applications for Public Health Nursing Practice is here!
Public Health Interventions: Applications for Public Health Nursing Practice, commonly known as the Public Health Intervention Wheel, is a manual that guides public health nurses and their colleagues nationally and internationally, across cultures and countries. Public health practitioners use the Public Health Intervention Wheel framework to plan and evaluate practice, respond to and prepare for emergencies, develop control measures for emerging communicable disease outbreaks, and promote lifestyle changes related to population health improvement.
Public Health Interventions was first published in 2001, and evidence has grown significantly since then—leading to a second edition, published in 2019, which reflects new evidence and broadens support for implementing the wheel's 17 public health interventions. Although the literature search is not exhaustive, reviewers systematically identified new evidence and reviewed previous evidence.
Not every public health professional will be proficient in all interventions at all practice levels. Your role and your agency determines a given intervention's range, frequency, and practice level. In a larger agency, practitioners may focus on one or two interventions across one practice level. In a smaller agency, practitioners may use multiple interventions across multiple practice levels. Wherever you practice, you may find that your actions encompass a variety of interventions based on a range of evidence levels.
We hope this evidence update inspires you to grow your public health practice and support environments in which people can be healthy. In so doing each one of us contributes to the vision of Lillian Wald, founder of American community nursing:
"The call to nurse is not only for the bedside care of the sick, but to help in seeking out the deep-lying basic cause of illness and misery, that in the future there may be less sickness to nurse and to cure."
You can find Public Health Interventions: Applications for Public Health Nursing Practice, 2nd Edition online.
Trauma-informed care for the public health nurse
September 2019
Public health nurses can provide trauma-informed care to clients as a way to connect and improve mental, physical, and emotional health.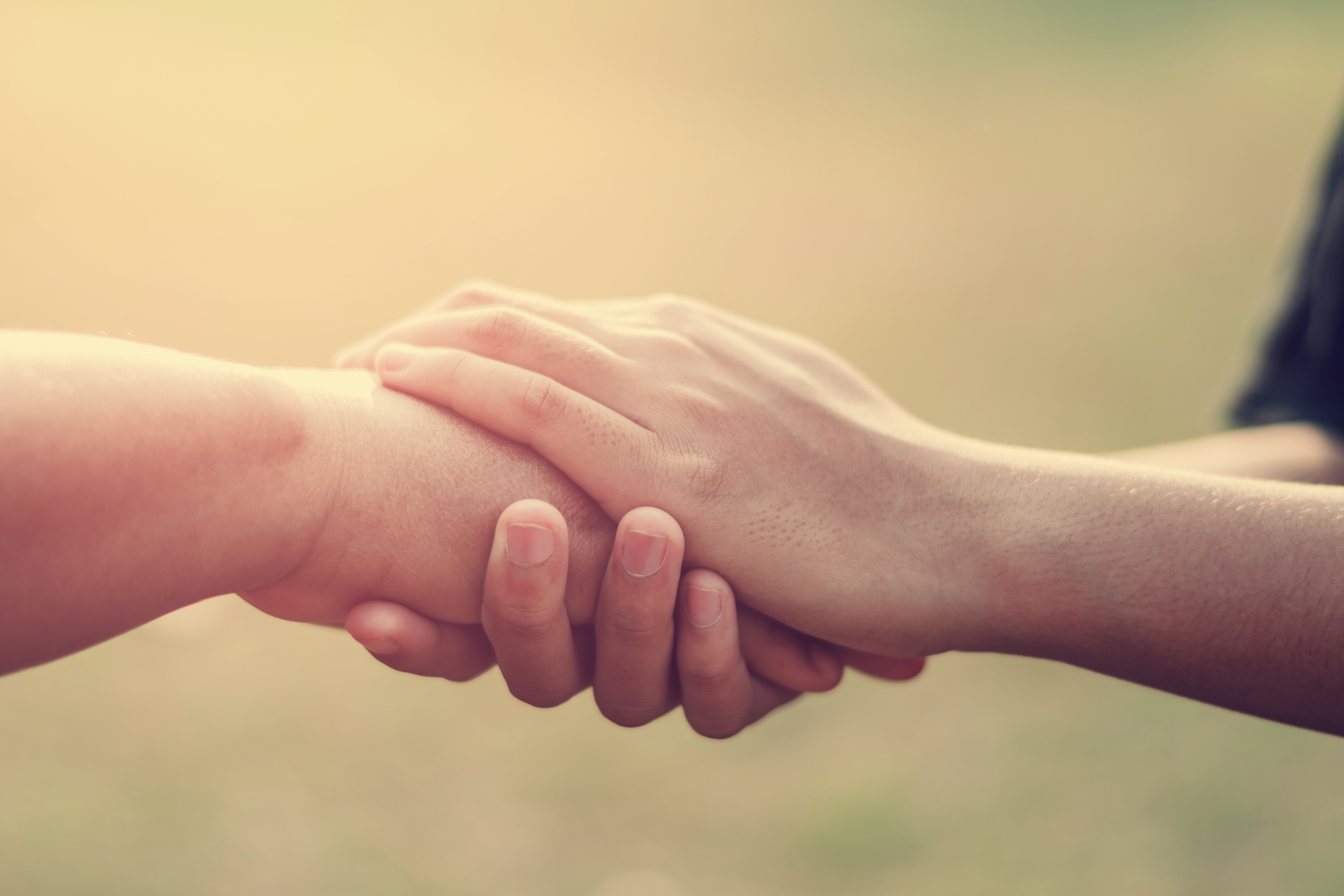 Mary Fairbanks, DNP, RN, PHN
Trauma is ubiquitous in our society, and childhood trauma (like that resulting from adverse childhood experiences, or ACEs) correlates with several chronic health conditions, as demonstrated in the 1997 CDC-Kaiser ACE Study. Behavioral health practitioners and those in school settings have adopted trauma-informed care practices to support patients who have experienced mental, physical, or emotional trauma, and this method of caring for clients is emerging in health care.
The types of traumatic situations and events that affect patients as ACEs include, but are not limited to, being abused, witnessing traumatic events such as violence or domestic abuse, or living through a natural disaster; these events occur in childhood, but a person carries the trauma forward into adulthood. As toxic stress increases from violence and disasters, trauma-informed care is useful as a public health tool because of its connection not only to emotional and mental health, but also to long-term physical health.
Nursing practice is well suited for trauma-informed care since it is holistic and patient-centered. Because trauma is prevalent in our society, nursing care should universally incorporate trauma-informed care for all patients, similar to following universal infection control practices. It is also important to consider that other caregivers and staff at your organization may have a history of trauma and their needs may require attention.
Public health nurses need to understand four areas of trauma-informed care, within a framework of safety, trust, peer support, transparency, collaboration, empowerment, voice, and choice with recognition of gender, cultural and historical issues:
Realize the extent of the impact of trauma affecting patients.
Seek training on trauma and trauma-informed care for yourself, other caregivers and staff in your organization.
Recognize the signs and symptoms of trauma in patients and staff.
This can include behaviors like smoking, alcohol, and drug abuse; depression, anxiety, and emotional detachment; memory lapse or difficulty in decision-making and focus; and feelings of self-blame, shame, or being damaged.
Develop screening protocols with appropriate tools, and ensure you make resources available and offer them to those in need.
Respond by incorporating trauma-informed practices into organizational policies and procedures.
Include survivor input and feedback in developing the policies and procedures.
Avoid re-traumatization. Treat a patient as a survivor who has strengths, and not as a victim who suffers from trauma.
Resources
Discussion questions
How do you think trauma-informed care affects your patients and their health outcomes?
What has your organization done, or what could it do, to institute trauma-informed care into patient care?
How can your organization ensure your staff is prepared for trauma-informed care?
May 2019
How can we increase the life expectancy for Minnesotans with bipolar disorder and schizophrenia?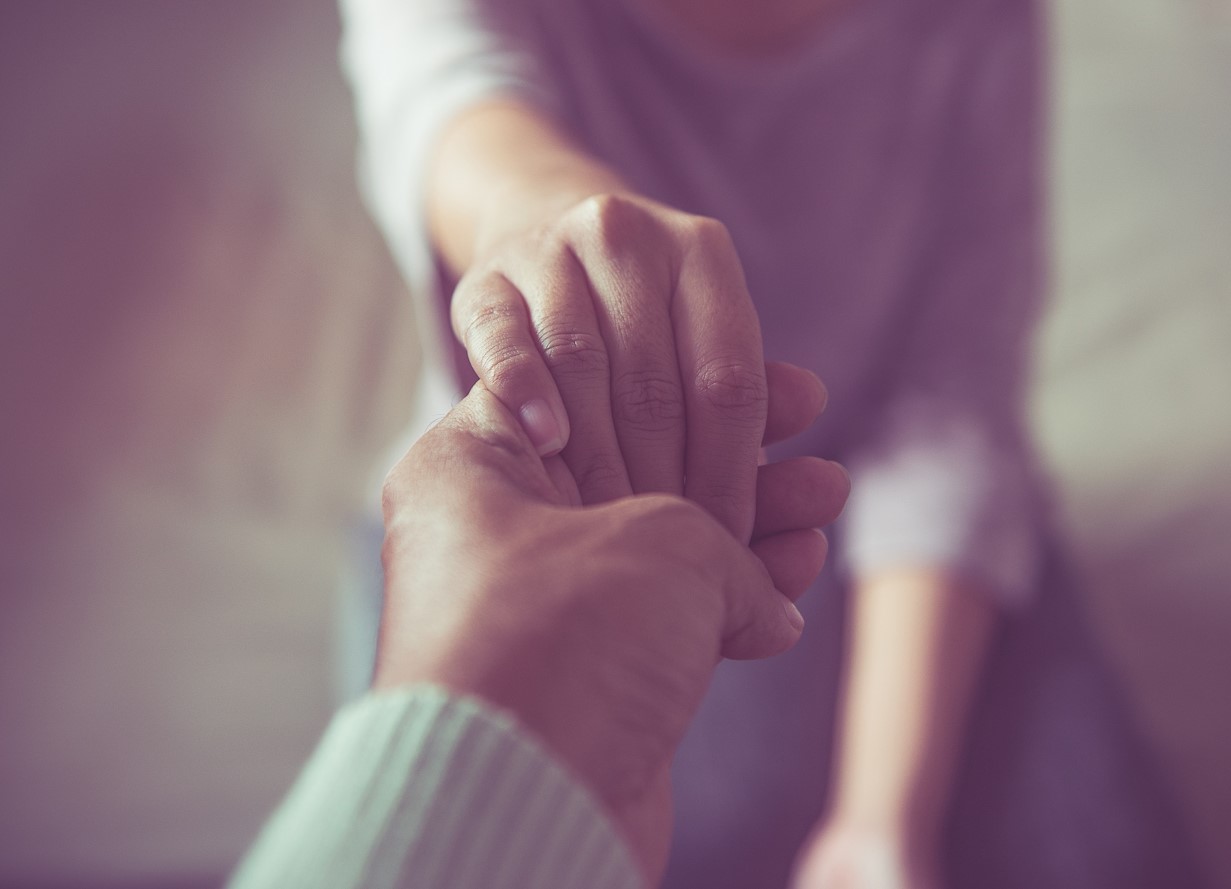 Did you know persons with mental illness die approximately 25 years earlier than individuals in the general public? The reasons behind this disparity are multi-factorial. Persons with mental illness are more likely to:
Have co-morbid physical disorders in addition their mental health disorders
Suffer from chronic diseases including cardiovascular, respiratory, and metabolic disorders
Take medications, particularly atypical antipsychotics, which can cause weight gain, dyslipidemia, and impaired glucose metabolism
Suffer from metabolic syndromes such as liver disease, diabetes, and hypertension
Have higher rates of smoking, poor nutrition, and physical inactivity
Receive less preventative care
Experience prejudice and discrimination
A group of professionals and payers in Minnesota developed an initiative to increase the life expectancy for persons with bipolar disorder or schizophrenia by 10 years within 10 years. The program is called Minnesota 10 by 10. Minnesota 10 by 10 provides a two-page health screening form developed for health care personnel to utilize when working with persons affected by mental illness: Improving health for persons with bipolar disorder or schizophrenia (PDF).
As public health professionals, we can support the wellness of persons with mental illness by implementing screening processes for comorbid physical health concerns, substance use, and smoking status. We can also improve collaboration amongst providers and partners to promote resiliency and improve support networks for persons with mental illness.
Additional resources
SAMHSA: Programs: The Substance Abuse and Mental Health Services Administration (SAMHSA) has a listing of programs and campaigns that offer information, training, and technical assistance to improve the quality and delivery of behavioral health services across the nation.
Opioid antagonists and PHN practice
February 2019
How can public health nurses address this challenge?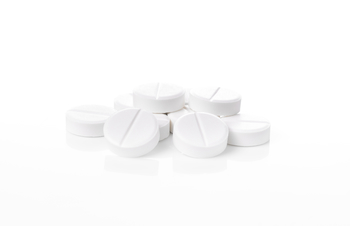 Many public health nurses witness the challenges and heartaches of the opiate abuse epidemic. The National Center for Health Statics Data Brief (Issue 329): Drug Overdose Deaths in the United States, 1999–2017 reveals a dramatic increase in the number of opioid related deaths in the United States. This trend and its devastating impact on families and communities resulted in opiate abuse being declared a public health emergency in the U.S. and in several tribal nations. As licensed health care professionals and as community and family members, nurses are impacted by the tragic consequences of opioid addiction. The statistics are not just numbers; they are people we know and have known.
New Minnesota laws increase the availability of opiate antagonists, such as Naloxone, to save lives during an overdose. These laws include protocols for administration (Minn. Stat. § 151.37. Legend drugs, who may prescribe, possess; subd. 12-13). The Good Samaritan Overdose Prevention statute (Minn. Stat. § 604A.04) releases health care professionals from liability and allows non-health care providers to carry and administer Naloxone making it more accessible to individuals and communities.
Some public health nurses are inquiring about nursing practice issues related to Naloxone, including:
How can we learn about accurate assessment of opioid overdose, availability of overdose kits, training for administration of an opiate antagonist, and follow-up protocols?
Should nurses carry Naloxone for use in schools, jails, home visits, and community events?
What licensure implications are there for nurses?
What should a public health department opiate antagonist overdose kit policy include? Would all staff, or just the nurses, be required to carry an opiate antagonist overdose kit during work hours? Should it be voluntary? Would the medical consultant sign a Naloxone administration protocol for public health staff?
Public health nurses may also be concerned about the potential for secondary exposure of staff to opiates upon entering high-risk situations. This could trigger a separate but related conversation regarding carrying Naloxone for personal safety. Consider having further discussions and trainings on identification of risk situations, safety protocols, and available resources to address and respond in these and other potentially hazardous situations.
One useful tool when addressing a nursing practice issue is the National Council of State Boards of Nursing's Scope of Practice Decision-Making Framework. Links to other resources are provided below.
Resources
December 2018
How can community health workers in Minnesota meet the upstream needs of our communities and clients?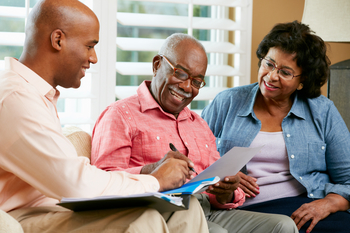 The public health workforce is aging and growing smaller. We have arrived at point in time where the work is plenty and the workers are growing fewer. Public health nurses (PHNs) use their skills to implement various evidence-based programs and to oversee essential public health responsibilities within their respective agencies. Program rules, funder requirements, and the need to complete paperwork often drive a PHN's work. As a result, the PHN is less able to devote time to the upstream issues a client may face, or make visits to discuss additional health education topics with a focus on prevention.
According to the American Public Health Association, a community health worker is a front-line public health worker who is a trusted member of a community, and/or has an unusually close understanding of the community served.
A community health worker's duties include:
Assisting individuals and communities to adopt healthy behaviors
Conducting outreach for medical personnel or health organizations to implement programs in the community that promote, maintain, and improve individual and community health
Providing information on available resources
Providing social support and informal counseling
Advocating for individuals and community health needs
Providing services such as first aid and blood pressure screening
Collecting data to help identify community health needs
Diversifying the public health workforce can help meet the needs of the clients we serve. Community health workers are members of an emerging health profession who are important team members. PHNs can collaborate with community health workers in health education, promoting healthy lifestyles, assisting clients to effectively navigate the health care system, and advocating for a client and their community.
Resources
Community Health Worker (CHW)
Minnesota Department of Health
The Minnesota Department of Health provides a variety of information, including a toolkit, on community health workers, including information on training and education.
Minnesota Community Health Worker Alliance
The Minnesota Community Health Worker Alliance serves as a convener, catalyst, expert and resource to advance and integrate community health worker strategies.
Provider Manual: Community Health Worker (CHW)
Minnesota Department of Human Services
This section of the Minnesota Department of Human Services Provider Manual provides information on how to bill Medical Assistance for CHW services.
Discussion questions
What responsibilities could your agency delegate to a community health worker?
How can the agency measure the savings that may occur by having a community health worker on staff?
What policy measures would an agency need to establish to oversee this paraprofessional?
October 2018
How do we attract nurses to public health as boomers age and we face a nursing shortage? Read on to think about ways you can build your workforce with current and future public health professionals.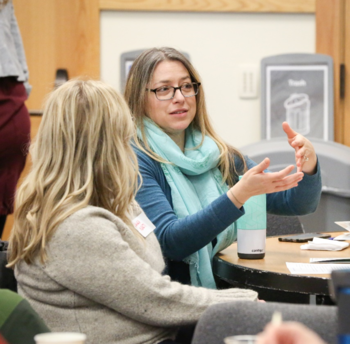 Most local public health departments, if not all, are concerned about building a public health nursing workforce. Baby boomers are aging and retiring, and departments are seeing a shortage of nurses. As our seasoned public health nurses retire, they may leave a gap in knowledge and expertise. How do we attract nurses to public health?
Strengthening partnerships with nursing programs is one way. Nursing students, including RN-to-BSN nurses look for opportunities to shadow and intern in the public health field. Having students see what a public health nurse does on day-to-day basis is the best way for a student to get an idea of what the public health nursing profession encompasses.
Retaining current public health nurses is another important way to build your workforce. If surveyed, what would your staff say about why they stay at your agency? What would they say about the work environment? Do you allow staff to work from home? How flexible is your agency? Are you considering what millennials are looking for in a profession?
Now is the time to start thinking about how to build your public health nursing workforce—not when you start getting resignations.
Resources
Public Health Nursing: Strengthening the Core of Rural Public Health (PDF)
National Rural Health Association
The National Rural Health Association issued this brief with several policy recommendations designed to strengthen the core of rural public health.
Public Health Modules, Resources, and Tools
Henry Street Consortium
The Henry Street Consortium has information and several tools for agency public health nurses, preceptors, and faculty to use in ensuring that each student has a positive learning experience. In collaboration with academic and practice partners, the Consortium developed these tools and resources to build a quality population-based public health nursing workforce.
Questions
Could your agency do more to build a relationship with a school of nursing?
What do nursing students observe at your agency that promotes public health as a career path?
If surveyed, what would your staff say about why they stay at your agency?
August 2018
How can you help counter vaccine hesitancy? Public health nurses play a vital role in reducing vaccine-preventable diseases in Minnesota. Read on for best practices to educate vaccine-hesitant populations.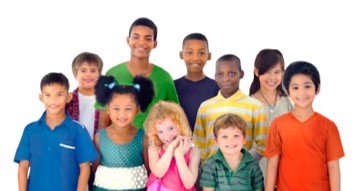 According to the Centers for Disease Control and Prevention (CDC), vaccination programs have a long history of significantly reducing the prevalence of vaccine-preventable diseases. In recent years, the United States has seen a rise in vaccine hesitancy—that is, the delay in acceptance or refusal of vaccines, despite availability of vaccine services—influenced by a lack of trust in the medical community; concerns about vaccine safety, efficacy, necessity, or convenience; and other issues related to vaccinations. A parent's decision not to vaccinate his or her child puts not only that child at risk of infection, but also every person that child comes into contact with. Lower rates of vaccination increases the risk of preventable disease outbreaks in our communities.
Best practices for education
Here are a few best practices that the CDC and researchers from Children's Hospital of Philadelphia have developed to address parents' hesitancy about vaccinations:
Improve health care providers' ability to make strong vaccination recommendations. A provider's recommendation is one of the strongest predictors of a patient receiving a vaccine. Providers have the opportunity to address parental concerns and fears regarding vaccine safety and efficacy. Effective, empathetic vaccine risk communication is essential in responding to misinformation and concerns, with health care providers recognizing that risk assessment and decision-making can be difficult and confusing. Providers should therefore remain up-to-date on the latest information about vaccine safety and best practices, as well as reasons for hesitancy, and be able to provide strong effective recommendations based on the CDC's recommended vaccine schedule.
Strengthen state immunization information systems by requiring all providers who administer vaccine to report doses for children, adolescents, and adults. Most states currently operate electronic databases that record all immunization doses, but their regulation and actual utilization vary. Effectively using immunization information systems can determine patient's vaccination status and offer reminder tools, guide public health responses to outbreaks, inform assessment of vaccination coverage to find gaps and disparities, and facilitate management and accountability of vaccination programs.
Use regulatory measures to make the exemption process more rigorous. Vaccination mandates for school entry can help to increase immunization rates, but mandates are only effective when they are meaningful and enforceable. Laws and regulations regarding vaccine requirements and exemptions are established at the state level. One strategy for states to consider would be to develop stricter exemption rules that require parents to prove that they are making informed decisions based on legitimate medical contraindications or strong personal or religious conviction. This strategy could deter parents who seek exemptions due to inconvenient access to immunization services or mild vaccine hesitancy.
Improve public vaccine education, awareness, and access. Parents choose not to vaccinate their children for a variety of reasons, ranging from deeply held personal objections, to fears of potential harm, to simply avoiding what they see as an unnecessary inconvenience. Health departments should investigate and implement the most effective communication strategies, making sure to target their messaging to reach each type of vaccine hesitant parent and address their specific needs and concerns. This effective use of marketing practices can help to establish social norms about vaccines and increase their acceptability. Some have used a narrative focusing on the health risks associated with not vaccinating children, such as a mother's account of her child contracting measles and photos of the infected child. Another strategy is to partner with health behavior and communication experts to establish effective ways to message the information to influence these important health care decisions. Increasing access to vaccinations in school-based clinics and pharmacies also increases immunization rates.
Working together in our communities and states on vaccination best practices can help ensure that current and future generations of children and adults will continue to see the benefits of vaccines.
Resources
Questions
Has anyone assessed the vaccine hesitant population in your community to understand their issues and concerns?
What community partners and members should be brought together to address vaccination concerns/issues and rates?
How could the above recommendations be adapted to fit your public health nursing practice?
Sexually transmitted infections: Trends and emerging concerns
June 2018
According to the Centers for Disease Control and Prevention (CDC) sexually transmitted infections are a substantial health challenge facing the United States. The CDC estimates that nearly 20 million new sexually transmitted infections occur every year in this country, half among young people between the ages of 15-24, and they account for almost $16 billion in health care costs.
Minnesota has seen a significant increase in sexually transmitted infections from 2015 to 2016, according to the Minnesota Department of Health's (MDH) Annual Sexually Transmitted Disease (STD), HIV and Hepatitis Surveillance Report, 2016. The number of newly reported chlamydia infections rose from 21,238 in 2015 to 22,675 in 2016. During the same time, the number of reported gonorrhea infections increased from 4,097 to 5,104 and the number of cases of syphilis increased from 654 to 852. Undiagnosed and untreated STDs/STIs can lead to lifelong health problems, even death.
Public Health Nurses (PHNs) can play a vital role empowering people to use measures to prevent sexually transmitted infections by integrating sexual health conversation and preventive services into their routine visits. In a community setting, PHNs can provide health education and work collaboratively with other community partners and health care practitioners to address STIs.
Resources
Questions
Are you familiar with resources in your community that provide sexual health information and services? If not, explore the resources that are available and identify gaps.
How could you, as a PHN, promote addressing sexual health issues in your work?
Statewide Health Improvement Partnership (SHIP): Impact in Minnesota
April 2018
In 2008, Minnesota lawmakers recognized that controlling health care costs would require more than just changes in medical care—the state needed to make additional investments in prevention. With bipartisan support in the legislature, Minnesota passed a groundbreaking health reform law.
The law launched the Statewide Health Improvement Partnership (SHIP), which invests in preventing chronic diseases before they start. SHIP is designed to improve health by reducing risk factors that contribute to chronic disease, thereby reducing health care costs. SHIP is working to create healthier communities across Minnesota by expanding opportunities for active living, healthy eating and tobacco-free living.
SHIP is active in 87 counties and 10 tribal nations, carrying out policy, systems and environmental (PSE) changes in communities, workplaces, health care facilities and schools. As of this writing, there are 3,000 SHIP partner sites.
SHIP is being evaluated using a multi-tiered approach that includes a monitoring system, PSE tracking system and focused evaluation studies. Those efforts include an online data reporting system that tracks partner site activities, the number of people reached and the volume and types of PSE changes that took place in the previous year.
Another tool is focused evaluation studies—or "deep dives"—that drill down and measure the impact of specific SHIP activities. To date, SHIP has carried out deep dives on smoke-free housing policies, child care training and coaching, and the Active Schools Minnesota initiative.
In addition to these approaches, OSHII monitors rates of obesity and smoking, fruit and vegetable consumption, and levels of physical activity to inform SHIP planning and implementation. Notably, Minnesota's adult rate of obesity of 27.8 percent in 2016 was lower than the median U.S. obesity rate of 29.8 percent. The state's obesity rate continued a historic trend of being lower than other Midwestern states including neighboring states Iowa, North Dakota, South Dakota and Wisconsin.
Minnesota's smoking rates are the lowest ever recorded. Among 11th graders, smoking fell from 12.2 percent in 2013 to 8.4 percent in 2016. Among adults, smoking fell from 16.1 percent in 2010 to 14.4 percent in 2014.
Resources
To learn more about SHIP, visit The Statewide Health Improvement Partnership.
If you would like to receive more information about public health in Minnesota, consider subscribing via GovDelivery to the Community Health Services Mailbag, an online bulletin of job posts, upcoming events, and announcements/general information submitted by and for local public health in Minnesota.
February 2018
Social Media is a broad term that refers to online forms of public communication that any individual can employ. Examples include:
Instagram
Snapchat and Flickr (photos)
Tumblr (log posts)
Twitter (short updates)
Facebook (profile)
The term social media does not include text or e-mail because these forms of communication are directed to specific individuals or groups.
Public Health Nurses can utilize social media to improve their practice by making their interactions and messages visible to the public, thus increasing their span of influence on key public health topics. If your agency has policies regarding Code of Employee Conduct, Media Use, and/or Computer Use, it is not necessary for your agency to have a specific policy regulating social media use by its employees; but it is wise to follow some simple guidelines in order to maintain credibility, confidentiality, and integrity.
Resources
The following resources can assist you in developing guidelines and following national standards of social media use:
Questions
Does my agency have a provision within any policies prohibiting me from using social media?
Do I have the time to commit to maintaining a social media account(s)?
Am I able to set clear boundaries between my personal and professional use of social media?
What types of privacy filters do I need for my account?
What do I want to be able to post on the account?
How will I manage negative feedback or comments? Can I respond in a timely manner?
Return on investment (ROI)
December 2017
What is ROI and why is it important to public health?
Return on investment (ROI) is a measure used to indicate how much economic benefit is derived from a program in relation to its cost. In recent years there has been increasing interest in using ROI in the public health sector to demonstrate the value of public health programs. It is critically important for public health to quantify the return on investment in controlling health care costs, human service costs, correctional spending and mitigating loss in economic productivity of individuals who are compromised due to chronic illness. Below are two examples of ROI.
Economist Arthur Rolnick, co-director of the Human Capital Research Collaborative at the University of Minnesota Humphrey School of Public Affairs, states that "economic research and neuroscience research is clear: spending money on early childhood development, particularly up to the age of three, pays off in a big way." Rolnick believes it is the very best public return on investment we can make and that paying for early childhood programs is not just morally right it is economically smart (source: Economist says early childhood education spending has big payoff).
Ruth Katz, executive director of the Aspen Institute Health, Medicine, and Society Program, says: "The business case for public health is compelling. Healthy workers are the drivers of America's economic engine. Chronically ill employees lose 450 million more workdays than healthy ones, according to Gallup polling data. The Institute of Medicine estimated the indirect costs of preventable chronic illness at more than $1 trillion a year. Reducing what employers pay for health insurance makes it cheaper to produce goods and services for global markets" (source: We need to invest in public health to keep America great).
Strengthening public health takes strategic thinking, long-term vision, and the political will to allocate resources today in order to reap benefits tomorrow. According to research by Glen Mays PhD, MPH, from the University of Kentucky College of Public Health, "Every 10 percent increase in local public health spending reduces mortality rates by between 1.1 and 6.9 percent." Do we work to improve childhood immunization rates or spend time and money on controlling a disease outbreak? Do we work to provide tobacco free environments and limit nicotine access to young people or observe (and pay for) the costly effects of nicotine addiction and the resulting chronic disease?
Resources
Questions
In what setting(s) might a discussion on return on investment be helpful?
How might you address the concerns related to evaluating funding of programs due to dollars saved versus the intangibles of increased well-being and social functioning? What stories do you have to tell based on your work?
What more can be done to document the effectiveness of local public health programs?​
Opioid use and abuse: A public health approach
October 2017
Opioids are highly addictive drugs that are available through prescriptions (oxycodone, hydrocodone or morphine) and in illegal forms like heroin. According to many sources, the opioid epidemic is a public health crisis. Recently the President's Commission on Combating Drug Addiction and Opioid Crises encouraged the President to declare a national emergency.
According to the Centers for Disease Control (CDC), since 1999, the number of overdose deaths involving opioids quadrupled. Ninety-one Americans die every day from an opioid overdose (source: Understanding the Epidemic). Of particular concern is the increase in pregnant women who are using opioids during their pregnancy. According to the National Survey on Drug Use and Health, from 2007 to 2012 an estimated 21,000 pregnant women (ages 15 to 44) annually misused opioids during the month prior to being surveyed. To find information about drug overdose deaths by county in Minnesota, see Drug overdose deaths among Minnesota residents.
Primary prevention interventions assist at risk individuals and communities avoid the development of dependency and addiction with the corresponding high rates of morbidity and mortality. A primary prevention target group is youth, before experimentation and peer pressures begin. Through parents and school involvement, youth can learn about the dangers of substance use. Parents are most influential from ages 8 – 12 years old. Then schools, peers, communities and other youth orientated groups grow in importance for influencing attitudes and social norms.
Secondary prevention uses approaches available to individuals and high-risk groups. Prompt and effective treatment for opiate abuse in high-risk groups is critical:
Pregnant women: Addressing opioid exposure and use during pregnancy is critical to preventing Neonatal Abstinence Syndrome (NAS) in newborns
Individuals abusing prescription opioids: Four out of every five new heroin users begin with non-medical use of prescription opioids according to a Substance Abuse and Mental Health Services Administration (SAMHSA) report. Improved pain management and opiate prescription practices are needed
Individuals injecting opioids: Safe disposal of used needles and purchase of sterile needles is an intervention for primary prevention of HIV and Hepatitis B and C
Tertiary prevention reduces existing impairments and minimize suffering caused by opioid abuse. In addition to an adequate number of treatment facilities, an additional strategy is access to Medication-Assisted Treatment (MAT). According to the President's Commission on Combating Drug Addiction and Opioid Crises "MAT has proven to reduce overdose deaths, retain persons in treatment, decrease use of heroin, reduce relapse, and prevent spread of infectious disease."
Resources
To learn more about statewide work to address opioid use and abuse, visit Opioid Misuse, Substance Use Disorder, and Overdose Prevention.
For statewide data related to opioid use, misuse, and overdose death prevention visit the Opioid Dashboard.
Immigrant and refugee 101
July 2017
Definitions
In order to converse about newly arriving populations in Minnesota, it is important to understand key terms and use these correctly.
An immigrant is a non-US citizen or national who enters the United States as an actual or prospective permanent resident with the intent to remain for an indefinite period of time. Approved immigration to the United States is based upon the following principles: the reunification of families, admitting immigrants with skills that are valuable to the U.S. economy, protecting refugees, and promoting diversity.
A refugee is an immigrant who cannot return to their country of origin or last residence due to persecution or the well-founded fear of persecution because of race, ethnicity, tribal identity, religion, nationality, political opinion or membership in a particular social group. A refugee receives this status prior to entering the United States as determined by the State Department.
A primary refugee is someone who came directly to Minnesota and is connected with a voluntary agency that assists with his or her initial housing and settlement. A secondary refugee arrived in another state first and then relocated to Minnesota, often to join existing family or ethnic communities. They no longer receive assistance with settlement by a voluntary organization.
An asylee is someone who flees his or her country for the same reasons as a refugee, but who receives asylum from the US Citizen and Immigration Service when they are already living in the United States.
Health assessments
Refugees are required to undergo a medical examination prior to their departure to ensure that they do not have communicable diseases of public health significance, mental disorders involving harmful behaviors or current problems with drug abuse or addiction. The medical examination record is sent to the state health department and then to local public health following the arrival of the refugee.
Primary refugees are recommended (not mandated) to receive a comprehensive health assessment upon their arrival payable by Medical Assistance. This exam rules out communicable disease, updates vaccinations and establishes a medical home for the new arrival. A public health nurse case manages these health assessments and ensures that refugees obtain any follow-up care.
Secondary refugees may or may not have received their health assessment. Often they are no longer officially tracked and neither state nor local public health is aware that they have moved to Minnesota. If they become known to public health and desire a health assessment, a public health nurse can ensure they obtain their screening. An individual applying for asylum may receive their health assessment if they become known to local public health.
Non-refugees applying for an immigrant visa are also required to undergo a medical examination in their home country. If a newly arrived immigrant has been diagnosed with a Class B Tuberculosis condition they are referred to local public health which ensures that an evaluation is completed and any follow-up care is provided. Immunization services and low-cost medical care are other services that some immigrants may obtain from public health agencies.
Refugees and asylees may apply for an adjustment of legal status to obtain a green card for permanent residency one year following their admission to the state. Special medical and vaccination requirements are set for both groups. Five years later, citizenship may be applied for. Neither state nor local public health is involved in this process.
Resources
Questions
What are the refugee issues facing your agency? Your community?
What do you see your role as a public health nurse in addressing refugee issues?
What do you see as the biggest barriers in addressing these issues?
What additional information do you need? Where might you find it?
April 2017
Stress is a reality of life that can profoundly impact the quality of health and well-being. It is important to monitor levels of stress in ourselves, co-workers, clients, family and friends. With recognition of the symptoms of stress, it is possible to reduce and manage stress and reduce its harmful effects.
Stress was originally a term that Hans Selye borrowed from engineering. He said it represented symptoms produced when exposed to noxious agents. Seaward describes stress as a perception; an interpretation of an event or circumstance that is ultimately perceived as a threat. Sources of stress can be mental, physical, emotional, relational or spiritual. This creates a number of responses. Some examples of responses described by Eliopoulis include:
Physiological: Increased heart rate and blood pressure, insomnia, anorexia, nausea, vomiting, pain, fatigue, accident proneness
Emotional: Irritability, depression, tendency to cry easily, sleep disorders, poor concentration, social withdrawal, use of drugs or alcohol, overly critical, anxiety
Intellectual: Forgetfulness, poor judgment, poor concentration, reduced creativity and productivity
Work Habits: Absenteeism, low morale, resistance to change, negative attitude, impatience, poor quality and quantity of work
There are a number of ways to deal with stress. Some of these include: simple breathing exercises, meditation, prayer, progressive muscle relaxation, guided imagery, exercise, walking meditation, biofeedback, music, using humor, developing a new hobby, asking for help. All forms of stress reduction require practice and need to be used on a regular basis to be effective.
Breathing exercise: Create a quiet environment with minimal stimulation. While sitting in a chair with your feet flat on the floor, make yourself comfortable. Close your eyes and focus on your breathing. Feel the movement of the breath in your body as you slowly inhale and exhale. Concentrate on the breath entering and leaving your body. Thoughts will enter and leave your mind, but keep your focus on your breathing. Continue for 5 minutes. Slowly bring your mind back to the present and open your eyes. Take a few deep cleansing breaths and resume your daily activity.
Progressive muscle relaxation: Can be done from a sitting or a lying position. It will take approximately 20-30 minutes to complete. Begin with deep breathing exercises. Then as you take in a deep breath, tighten or tense individual muscle groups to the count of 5. Starting with feet and lower legs, tighten the muscle groups and hold for 5 seconds and then release the tension as you exhale. Repeat the process twice for each muscle group or body area. The sequence should include: feet, lower legs, upper legs, pelvis/buttocks, abdomen, chest, hands, lower arms, upper arms, shoulders, back, neck, jaw, eyes and forehead. When complete, take 2-3 cleansing breaths.
Online tools
Resources
Personal safety of public health employees
February 2017
Employee safety is a top priority for public health nurses and their employers. Well written employee safety policies/procedures and trainings are vital for all agencies. If employees work offsite, for example in client homes, additional training specific to address potential risks while making home visits should also be included.
Home visits are an important part of the work in public health agencies but they do offer some potential risks to employees. Personal safety often depends on remaining alert and observant to the people and the environment. Your safety increases when you know how to avoid situations with potential for risks.
Your safety is of primary importance. Trust your instincts when you sense danger. It's okay to end a home visit and leave the situation quickly. Discuss safety concerns and strategies, personal safety trainings, agency safety policies and procedures with your supervisor and co-workers. Below are resources that address employee safety and additional personal safety information for home visitors.
Resources
Questions
Are you familiar with your agency's employee safety policies and procedures?
Are there trainings specific to employee safety that you are interested in?
What are steps you take to ensure personal safety when visiting clients in their homes?
November 2016
An understanding of and respect for the political, historical, and cultural realities of the American Indian will enable PHNs to provide patient-centered care to Indian people.
Many Supreme Court decisions, treaties, legislation, and Executive Orders in United States (US) history have obligated the US Government to promote health for American Indians and Alaska Natives (AI/AN), their communities, and cultures along with respect for and protection of the sovereignty of Tribes. In Minnesota, there are 11 federally recognized tribes, with seven Anishinaabe (Ojibwa and Chippewa) reservations and four Dakota (Sioux) communities. An Indian reservation or community is land the Tribe retained via treaty agreements made long ago after relinquishing large portions of their original lands. Since treaties were signed, Indians have struggled with many aspects of life and been under the control of the US government. With the authorization of the Indian Self-Determination and Education Assistance Act in 1975, tribal sovereignty was re-established and federal agencies were able to contract with Tribes, allowing Tribes to self-govern and self-administer programs such as health and education.
The government agency that has the responsibility of providing the treaty-obligation of provision of health care to Indians is the Indian Health Service (IHS). Health care is provided via federal hospitals and clinics and tribally contracted and operated health programs. In Minnesota, there are three federal facilities located at the White Earth, Leech Lake, and Red Lake reservations. Other tribes in Minnesota operate their own health care programs and facilities. There is one urban program operating in Minneapolis.
Health disparities
Many Americans enjoy good health and have access to health care but most AI/AN do not benefit from the same. Public and community health nurses have witnessed the devastating effects of health disparities for people of color and minorities in chronic disease, cancer, and injury. According to the Agency for Healthcare and Research Quality (AHRQ) 2014 National Healthcare Disparities report, disparities have not improved, or have stayed the same in the United States, especially amongst AI/AN. One disparity that has improved for AI/AN, a reflection of the work of public health nurses, is children aged 19-35 months old who did not receive hepatitis B vaccination. Although Minnesota is one state with the highest overall quality of health care, it is also has some of the worst disparities (see: 2014 National Healthcare Quality & Disparities Report).
Grandbois, Warne & Eschti (2012) summarized the tragic Indian history of genocide and ethnocide enforced through American policies of "mass execution, biological warfare, forced removal from homelands, loss of family structure due to involuntary boarding school attendance, relocation programs aimed at assimilation, incarceration without due cause, indoctrination of non-Indigenous values and forced surgical sterilization of Native American women" (see: The impact of history and culture on nursing care of Native American elders). Given these atrocities, it is not surprising that Indian people have a distrust of institutions and government agencies and those representing them. Along with the tragedies of the past, nurses should also recognize the ongoing oppression, racism, and discrimination that continue today and its impact on AI/AN health.
Although Indian people have had their survival threatened, they have been and continue to be resilient. Their way of living is based on several generations of knowledge and living on the land. A central tenet is that all societies and cultural practices will only be sustainable when they exist in accordance with the laws of nature. Indian people and other Indigenous peoples of the world have found that most things in nature are cyclical and moving towards maintaining balance. The language of the Anishinaabe recognizes nouns as animate, thus reflecting the belief everything in nature has a spirit, is alive, and can stand alone. Indian people see themselves as part of nature and believe it is their essential disposition and is necessary to maintain a balance in nature. A principle practice in ensuring balance is to take from nature only what is needed and after offering asemah, Indian tobacco, in gratitude, and to ensure balance. Not all Indian people practice a "traditional" life but the public health nurse can recognize the importance of this connection with Indian patients and the Indian community. The PHN should honor the use of traditional healing for those Indians who choose to follow those practices. However, the use of traditional practices will not always be shared with health care professionals, because it is considered sacred.
When PHNs understand Indian history and their worldview, cultural competency can develop. There are many tribes in the US and each unique in culture and beliefs. The PHN needs to recognize there are differences and will need to learn about the tribe individually as needed. Being sensitive to the hesitation an Indian person has is a beginning step for the nurse to build a trusting relationship. Trust takes time; patience and accountability are essential. Being present in the Indian community is a worthwhile effort for the PHN to gain trust; such as volunteering at the elder center, serving meals at a pow-wow, having a booth at a health fair, or helping with healthy activities or with beading classes for youth. These activities also offer the nurse the opportunity to learn more about the culture. Respectfully asking for information is the same approach the PHN uses with all patients.
It is not surprising that family is the most salient value for Indian people today, since during the boarding school era, many children were taken away from their families and were separated indefinitely. The boarding schools, administered by the US government, physically and psychologically abused and neglected many Indian children, forced them to stop speaking their language, to dress in a military fashion, cut their hair, and discontinue contact with home. Today Indian families include not just the immediate members but also aunties, uncles, grandparents, cousins, and more. The PHN is wise to ask who in the family needs to be involved when making health care decisions. Family needs will often take priority over an individual's health care needs. The repercussion of families being broken up has led to generations of individuals who lack appropriate parental role models and who may suffer from historical trauma, an accumulation of emotional and psychological harm that extends over one's lifespan and across generations, due to traumatic experiences.
American Indians are a unique population who have challenging lives and significant health care issues. Public health nurses with their holistic perspective and individual, family and community focus are well suited for caring for Indian people. Systems work by the PHN is also critical to carry out, through collaboration, organizing, advocacy, teaching, and developing/improving policy on behalf of Indian people to improve their health and well-being.
Additional source: Bigfoot, D.S. (2007.). Cultural issues in historical trauma and implications for Native American youth.
Resources
CultureCard: American Indian and Alaska Native
Substance Abuse and Mental Health Services Administration (SAMHSA)
American Indian Communities in Minnesota: Health and Human Services
Minnesota Senate Counsel, Research, and Fiscal Analysis
September 2016
Background
The theory of a "culture of poverty" was created by the anthropologist Oscar Lewis in his 1959 book, Five Families: Mexican Case Studies in the Culture of Poverty. The culture of poverty theory states that living in conditions of pervasive poverty will lead to the development of a culture or subculture adapted to those conditions. This culture is characterized by pervasive feelings of helplessness, dependency, marginality, and powerlessness. Ruby Payne, an educator and founder of the Aha! Process, Inc., in A Framework for Understanding Poverty provides a working definition of poverty: "the extent to which an individual does without resources." These resources include: financial, emotional, mental, spiritual, physical, support systems, relationships/role models and knowledge of hidden rules.
Impact
It should be noted that there are many critics of this theory and it seems to go in and out of favor among researchers over the years. However, the impact of poverty on a child's life can be very significant so regardless of whether you support this particular theory, public health nurses have a strong leadership role in advocating for and implementing solutions that will help lift individuals and families out of poverty and increase opportunities for every child to reach his or her potential.
According to the 2014 MDH White Paper on Income and Health (PDF), living in poverty is a challenge for anyone but is particularly troublesome for children, as poverty has been shown to be a significant contributor to physical and social development, school success, and health outcomes.
Living in poverty impacts brain development of the infant and young child.
By age 4, poor children under the age of four have heard 30,000,000 fewer words than well off children.
Poor children are more likely to be hungry and less likely to have affordable health care coverage.
Poor children are less likely to graduate from high school.
Child poverty increases the risks of unemployment, interaction with the criminal justice system and adult poverty.
Adults living in poverty are found to be less healthy and die sooner than people with higher incomes.
Growing up in poverty not only has profound implications for children's individual chances of achieving success and good health in their adult life, but also for the communities they live in and society at large. Ignoring the issue of poverty and children will result in increased costs in social services, corrections, health care and impact the overall health and quality of life in a community.
Relevance to nursing practice
Poverty is directly related to public health nursing practice as many of the clients/families served under Nurse Family Partnership, Healthy Families America, Growing Great Kids, WIC, Child and Teen Check-up and family planning programs have less than adequate incomes to meet a minimum standard of living. Addressing poverty is emphasized in the growing movement to achieve health equity for all and aligns with our core public health functions of assessment, policy development and assurance.
There are many factors that impact poverty such as housing, health care, access to good schools and safe parks, social cohesion and access to transportation and livable wages. These factors can be positively impacted by public health nurses and their work with community partners and elected officials to ensure a level playing field and opportunities for success for all.
Resources
Questions
In what ways does your health department address poverty?
What are some things to keep in mind when working with families/individuals that are struggling to make ends meet?
What are some strategies that you can use to educate the community and elected officials about the impact of poverty?
July 2016
Public health nurses are frequently called upon to provide client-centered care, drawing on the strengths of individuals, families, and communities to develop optimal interventions. The concept of resilience offers tangible ways to explore these strengths and build upon them. Although nurses may think it is more relevant to social workers and psychologists, an understanding of resilience can be applied to public health nursing practice
Resilience can become a strength of both individuals and communities. Individual resilience is defined as the ability of a person to adapt in response to negative experiences in a way that produces positive developmental outcomes with an emphasis on interpersonal relationships. Specifically, it ameliorates the effects of toxic stress and adverse childhood experiences, which often result in lasting damage to emotional, mental, and physical well-being.
Children who are resilient are less likely to develop chronic illnesses, high-risk health behaviors, and mental illnesses than their non-resilient counterparts, even if they are exposed to similar stressors. Resilience-building exercises have also been shown to contribute to more positive health outcomes in adult clients with kidney disease, stuttering, diabetes, dermatitis, heart disease, ostomies, and chronic pain.
The primary factor in resilience building is stable, supportive, long-term adult involvement in a child's life. Routine health-promoting behaviors, such as daily tooth brushing, meal and bedtime routines, safety practices (seat belts, car seats, holding hands while crossing the road), and stable sleeping schedules also build resilience over time. Educating parents about the protective nature of resilience in all aspects of health may motivate many to initiate these practices.
At the community level, resilience allows for much faster recovery from natural disasters and other tragic events. The lasting negative effects of September 11 and Hurricane Katrina motivated the Bush and Obama administrations to incorporate community resilience efforts into public health emergency preparedness (PHEP) programs. The public health departments following this initiative have been successful in achieving the following: developing more thorough and better-known preparedness plans, mobilizing communities through wellness-promoting activities, and reducing the income gap between local residents.
Community resilience differs from individual resilience in that it builds upon interconnectedness not only with family and friends, but also with other community members, businesses, and organizations. It produces a sense of unity that extends beyond the idea of a common enemy and improves the average health of residents. Thus, it maintains a parallel, yet distinct role to individual resilience in public health.
Resources
For more information and suggestions for practice, please visit the following resources:
Questions
Some questions to discuss with your colleagues include:
In what ways, if any, does the PHEP section of your public health department address community resilience?
Resilience is not only applicable for clients, but for anyone who experiences significant amounts of stress. How can you become more resilient in your professional and personal life?
How could you explain the importance of resilience to someone who does not believe in the connections between mental, emotional, and physical health?​
Adverse childhood experiences
June 2016
Adverse childhood experience (ACE) is a term most often used in developmental psychology. However, it has recently been gaining attention in the field of public health nursing.
In addition to the impact of ACEs during childhood, adults with a history of ACEs are significantly more likely to suffer from chronic illnesses (heart disease, cancer, COPD, liver disease), mental illness (depression, suicide attempts), and high-risk health behaviors (smoking, alcohol abuse, >50 sexual partners, illicit drug use, sedentary lifestyle). Survivors are more likely to become teen parents, perpetrate domestic violence, have occupational dysfunction, and suffer from premature death. ACEs affect future generations by increasing parental stress, often resulting in punitive parent-child relationships with maltreatment, developmental delays, and unhealthy attachment. These risks increase proportionally to the number of ACE categories experienced.
ACEs were first explored through a collaborative effort between the Centers for Disease Control and Prevention (CDC) and researchers at the Kaiser Permanente health group. They divided ACEs into ten distinct categories:
Abuse, including psychological or physical abuse by parents, or sexual abuse by anyone
Neglect of an emotional or physical nature
Household dysfunction, determined by:

Alcoholism or drug use in the home
Loss of biological parent before the age of 18
Depression, mental illness, or suicide attempts in the home
Violence against mother
Imprisonment of household member
The initial ACE study was published in 1997, but has since expanded to include information on more than 17,000 adults in the United States. Its results, which other researchers have replicated, indicated that 67% of surveyed adults experienced at least one category of ACEs. These very common experiences have lifelong and even intergenerational effects. Vincent J. Felitti, the leading researcher of the initial study, described ACEs as "the most basic and long-lasting cause of health risk behaviors, mental illness, social malfunction, disease, disability, premature death, and healthcare costs."
This is directly relevant to public health nursing practice, as up to 80 percent of clients served by home-visiting programs such as the Metro Alliance for Healthy Families (MAHF) have a history of trauma, most often coinciding with ACE categories.
Resources
You can find more information, as well as suggestions for practice, at:
Questions
In what ways does your health department screen clients for trauma? How can this process be revised to reflect history of ACEs specifically?
How can you work to minimize the prevalence of ACEs in your community?
What strategies can you use to convey the relevance of ACEs to parenting and child development through client education without being perceived as judgmental?
Geography and its impact on health
March 2016
​What does zip code, education and community have to do with public health nursing practice?
In order to reflect on this question it is important to keep in mind the Vision of the Minnesota Department of Health and the definition for health as well as the definition of public health nursing practice.
Minnesota Department of Health vision: All people in Minnesota enjoy healthy lives and healthy communities (source: Mission, Vision, Strategic Plan and Fact Sheets).
Health: Health is defined as a state of complete physical, social and mental well-being and not merely the absence of disease or infirmity (source: World Health Organization).
Health equity: When every person has the opportunity to realize their health potential—the highest level of health possible for the person—without limits imposed by structural inequities.
Health inequity: A health disparity based in inequitable socially-determined circumstances.
Public health nursing practice: Public health nursing is the practice of promoting and protecting the health of populations using knowledge from nursing, social and public health sciences. Public health nursing is a specialty practice within nursing and public health. It focuses on improving population health by emphasizing prevention and attending to multiple determinants of health (source: The Definition and Practice of Public Health Nursing (APHA) (PDF)).
There is a growing body of national research that demonstrates the significant impact of where we live, work, learn and play on our health. Much of the news and our attention is focused on access to care issues. While access to medical care is important, it actually has only a 10 percent impact on one's health. And unfortunately, that is where we as a nation are spending large amounts of money and getting very little in return. According to Consumer Reports in an article published in September, 2014, person for person, health care in the US costs about twice as much as it does in the rest of the developed world. In fact, if our $3 trillion health care sector were its own country, it would be the world's fifth-largest economy. Many other countries spend far less on health care while their health statistics are much better than the United States. In a 2013 Commonwealth Fund study of 11 developed countries' health care systems, the U.S. ranked fifth in quality and worst for infant mortality (see: Mirror, Mirror on the Wall, 2014 Update). We also did the worst job of preventing deaths from treatable conditions, such as strokes, diabetes, high blood pressure, and certain treatable cancers.
Research has demonstrated that when populations face serious social, economic and environmental disadvantages, such as structural racism and a widespread lack of economic and educational opportunities, health inequities are the result. Recent research published by the Robert Woods Johnson Foundation shows that average life expectancy for babies born to mothers in Minneapolis and St. Paul can vary as much as 14 years across neighborhoods just a few miles apart. Infant mortality rates for African American and American Indian babies in Minnesota are twice as high as for white babies.
Health is also deeply impacted by education; learning shapes a child's future opportunities, wages and life trajectory. In Minnesota, White and Asian students graduate from high school at a much higher rate than other students. Children from disadvantaged backgrounds are less likely to be ready for kindergarten, starting them on a precarious path.
A sense of community, feeling included, connected and supported, play an important role in our well-being. Good housing, safe neighborhoods in which to play and socialize, and access to grocery stores, banks and transportation enhance the health of the entire community and each individual resident. A living wage, safe work environment and access to paid maternity leave and sick leave are indicators of economic policies that support health.
Resources
Questions
What do you see your role as a public health nurse in addressing these issues?
Do you feel you have adequate information/training on this topic as a public health practitioner?
What do you see as the biggest barriers in addressing these issues?
January 2016
Changes within the health care system are occurring as a result of various provisions of the Patient Protection and Affordable Care Act (H.R.3590) and the Health Care Education and Reconciliation Act (H.R.4872)—together known as the Affordable Care Act (ACA) 2010 (learn more: About the Affordable Care Act). Health care reform strives to achieve the Triple Aim: 1) Improving the experience of care for individuals, 2) Improving the health of populations, and 3) Lowering per capita costs. To achieve these goals, the existing payment models and health care delivery systems are changing, including changes to the workforce and infrastructure. State and local public health departments are a part of these changes.
Public health nurses are a vital part of the clinical team as they offer expertise from both a clinical and community perspective. They support non-clinical team members, offer community knowledge in evidence-based practice, provide care coordination and navigation, and offer health data and strategy skills. PHNs are adept at working with hospitals and clinics, evidence-based health promotion programs, grant writing, and policy-system-environment intervention strategies.
The following documents identify some of the challenges and opportunities the Affordable Care Act holds for PHN practice.
Resources
Creating the Future of Public Health Nursing: A Call to Action
Swider, S.M., Levin, P.F., Kulbok, P.A. (2015). Public Health Nursing 32(2), 91-93.
1-7-2015 State and Local Public Health Agency Responses to ACA Implementation (57:10)
National Coordinating Center for PHSSR
Presented by Michael Meit, MA, MPH, Program Area Director, Public Health Research Department, NORC at the University of Chicago. This presentation is followed by commentary from Dr. Paul Jarris from ASTHO and Uma Ahluwalia, Montgomery County HHS, Maryland that includes implications for public health, especially in relationship to financial and service implications. See also: Presentation Slides (PDF).
Questions
What stands out to you from the implications listed for PHNs that you had not thought of before?
As the health care system changes what are the benefits for the practice of public health nursing? What are the challenges?
Reforms are being implemented in the health care system with more of a focus on primary care/prevention, patient centered care, increased coordination of care and population-based service outcomes. Have you noticed a change in communities, other care providers and/or community partners in response to the ACA?
How do you feel about the implications of change for PHN practice? For you personally?
November 2015
You may have heard the term evidenced-based practice, but what does that mean for public health nursing?
According to the Association of State and Territorial Health Officials (ASTHO) evidence-based public health has been defined as "the development, implementation, and evaluation of effective programs and policies in public health through application of principles of scientific reasoning."
ASTHO and the Centers for Disease Control and Prevention (CDC) have worked collaboratively to promote evidence-based public health through the adoption of the task force recommendations in The Community Guide. The Community Guide offers recommendations for public health interventions based on a scientific systematic review process.
According to ASTHO, evidence-based interventions lead to more successful programs and policies, greater workforce productivity and better use of resources. You can find two examples of evidence-based practices public health departments could use in their maternal and child health programs at:
Evidence-based strategies are key in receiving and implementing grants within local health departments. An example of a current health prevention grant using evidence-based strategies to guide local public health initiative is the Statewide Health Improvement Partnership (SHIP).
Additional resources
Questions
What programs in your health department are evidence-based?
How have you used evidence-based programs to support and promote the work in your department?
Continuing education opportunities
August 2015
Public health nurses, like all nurses, look for opportunities to learn and grow in our profession. Listed below are some websites you can go to find continuing education opportunities. Some require that an account be set up. Most have no fees or charges (Disclaimer: PHN Practice Council members have not participated in all of the opportunities listed below, so cannot speak to the quality of each program.)
What do you think of these continuing education web sites? What additional web sites or resources would you recommend for obtaining continuing education for PHNs?
Public Health Learning Modules (Association for Prevention Teaching and Research): This module and 17 others are free and available to educators and students on the Association for Prevention Teaching and Research website. Continuing education contact hours are available in medicine, nursing, pharmacy, physical and occupational therapy, and public health.
Training and Continuing Education Online (Centers for Disease Control and Prevention): CDC is accredited by seven organizations to provide continuing education for U.S. health professionals and the global public health community. Access to credits, continuing education units (CEUs), and contact hours for all educational activities are provided at no cost.
Public Health Live! (State University of New York at Albany School of Public Health): A monthly webcast series designed to provide continuing education opportunities on public health issues. Broadcasts are free and available to all who are interested in furthering their knowledge of public health. The live webcast is always held from 9:00 to 10:00 a.m. Eastern, on the third Thursday of each month. An archive of previous broadcasts is also available.
Workforce Development (University of Minnesota School of Public Health): The School of Public Health continuing education offerings range from short courses and certification refreshers to institutes, workshops and conferences. They provide online and in-person courses. Many trainings offer CEUs; that information is included in the description of each offering.
PH LearnLink (University of Washington Northwest Center for Public Health Practice): The Northwest Center for Public Health Practice promotes workforce development by creating and offering public health training courses and activities. There are online courses, webinars, exercises, drills, toolkits and guides. Some are specific to the state of Washington. Go to the Public Health Learning Link to create a free account.
Last Updated:
10/26/2022