Fun On The Farm: Agritourism Workshop
Are you a farm with animals that also hosts Breakfast on the Farm, school field trips, has a pumpkin patch or apple orchard, or other similar activities? If so, you are participating in agritourism!
Workshop topics included best practices for human-animal contact, working farm safety issues, food licensing and handling requirements, and more! Owners, employees, and youth volunteers are encouraged to attend!
Registration is closed for the 2018 Agritourism Workshop.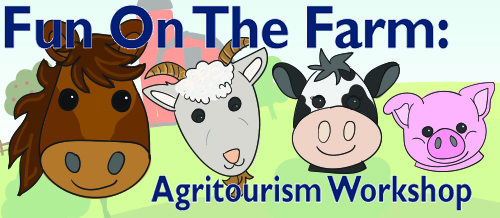 Invitation & Agenda:
Download a copy of the invitation:
Fun On The Farm: Agritourism Workshop Invitation (PDF)

Download a copy of the agenda:
Fun On The Farm: Agritourism Workshop Agenda (PDF)