MDH is getting a new look!
The MDH website is getting a new design, beginning Nov. 15. The new layout makes the search more prominent, adds breadcrumbs (a type of navigation), and the website is responsive to different sized screens. Site organization and links remain unchanged.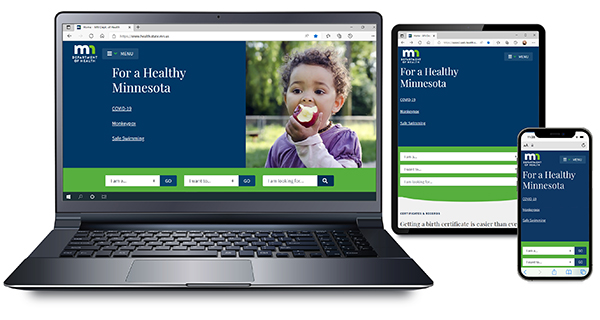 Homepage
The updated homepage now has hot topics featured prominently at the top of the page, followed by options to search by user type, task, or keyword. Popular topics are featured below the search.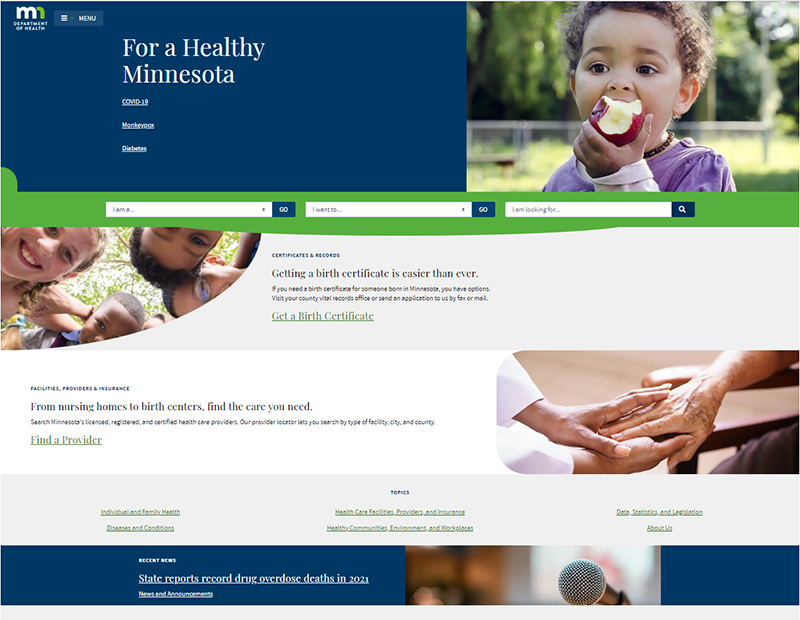 Content page
"Breadcrumbs," another navigation option at the top of every page, helps users understand their location on the website. "Tags," toward the bottom of each page, allow users to navigate to a collection of MDH webpages related to the topic of that page.
Category page
Website pages are grouped under primary category pages, which have a similar look and feel to the previous website.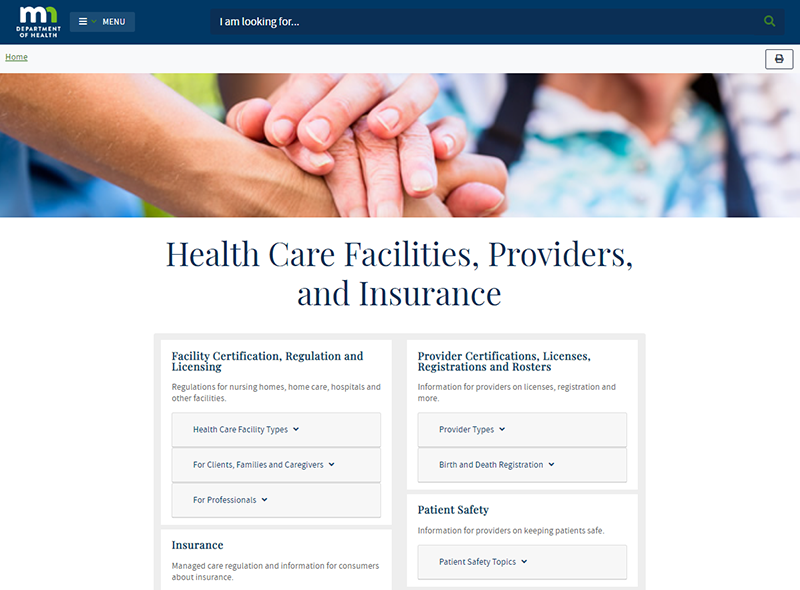 Last Updated:
11/10/2022