Infant Mortality Reduction Initiative
Related Programs
Infant Mortality Review (IMR)
What is an infant mortality review?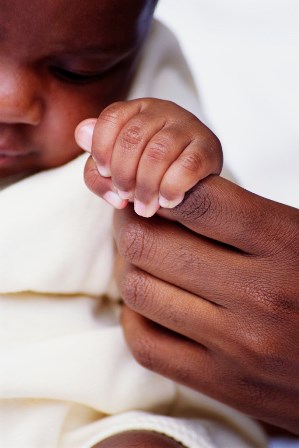 In 2016, 357 children under the age of one year died before their first birthday. Many infant deaths in MN are preventable. The Infant Mortality Review (IMR) was developed to examine the circumstances around infant deaths and how to prevent them. IMR is an action-oriented, collaborative activity involving many community partners and health professionals. IMR is modeled after the National Fetal and Infant Mortality Review Program, which is a collective effort between the American College of Obstetricians and Gynecologists and the Maternal and Child Health Bureau, Health Resources and Services Administration.
What are the key steps in the infant mortality review process?
Vital Records
When an infant death occurs, a trained nurse will abstract information about the death from sources such as hospital records, social service records and the death certificate.
Family/Maternal Interview
Occasionally, in order to gather additional details about an infant's death, a trained health professional will meet with the mother or other family members to discuss the events leading up to their child's death. At this time, grief support services are also offered to the family to help them cope with their loss.
Case Review Team
A Case Review Team (CRT) is a multidisciplinary team of community representatives and professionals from disciplines such as public health, social work, and medicine who meet to discuss cases under review. The case review team determines the underlying issues behind each death and provides recommendations for addressing these issues in local communities.
Community Action Team
The Community Action Team (CAT) is a diverse team of community groups and health professionals that reviews recommendations made by the case review team and develops a clear action plan for community outreach and support. The community action team is a critical component of the infant mortality review process, because it is tasked with translating case review findings and recommendations into practice in targeted communities.
How do the results of the infant mortality review benefit the community?
With the help of the community action team, families and communities can begin to understand the factors behind infant deaths and develop culturally-appropriate strategies for reducing risk. The results of the infant mortality review help to shape these strategies and connect communities with the resources they need to ensure healthy families and healthy infants.
IMR Report
Last Updated:
11/15/2022