Preventing Premature Births
Healthy Babies are Worth the Wait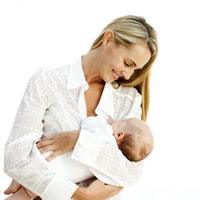 It's best to wait until at least 39 weeks and to let labor begin on its own.
Sometimes mothers, mothers-to-be, and even doctors think it is safe have a baby early. But did you know that a baby's brain nearly doubles in weight in the last few weeks of pregnancy?
The health department has joined the March of Dimes and the Healthy Babies are Worth the Wait campaign to educate moms and moms-to-be, that if your pregnancy is healthy, it's best to wait until at least 39 weeks and to let labor begin on its own.
Ask your health care provider...
Don't rush your baby's birthday
Here are some reasons why babies are worth the wait:
A full term pregnancy is 40 weeks. Studies have shown that more than half of women think it's safe to deliver between 34 and 36 weeks, even though babies benefit from time to develop.
Important organs like the brain, lungs and liver are still developing up until the end of pregnancy.
A baby born just a few weeks early may have vision and hearing problems, have trouble staying warm and feeding.
Facts about premature births from the March of Dimes:
One in 10 babies is born premature in Minnesota.
Babies who survive an early birth often face the risk of lifelong health challenges, such as breathing problems, cerebral palsy, learning disabilities and others. Even babies born just a few weeks early have higher rates of hospitalization and illness than full-term infants.
The premature birth rate in Minnesota dropped to 9.9 percent in 2011. That is down from a high of 10.7 in 2005.
The Minnesota Department of Health has accepted a joint challenge from the March of Dimes and Association of Territories and State Health Officials (ASTHO) to reduce premature births by 8 percent by 2014. This will spare 550 babies the risks of an early birth.
Remember this time

The CineMama app from March of Dimes helps moms to make a photo diary and create a pregnancy video like the one shown below.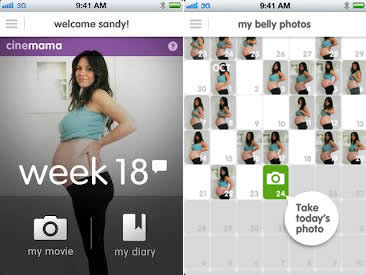 Resources
Babies born prior to completing 37 weeks of gestation are considered preterm or premature, meaning their bodies have not completed the development and growth expected while in utero. These babies are also more likely to be low birth weight (1500-2500g) or very low birth weight (<1500g), leading to potentially serious complications and poor long-term health outcomes.
Risks associated with prematurity, preterm birth and low birth weight include the following:
SIDS
Mental Retardation
Behavioral/emotional problems
Blindness and other long term physical disabilities
Breathing problems
Cerebral Palsy
Death
How can I prevent my baby from being born prematurely and/or with low birth weight?
Here are some important ways to reduce the risk of having a preterm birth:
Attend regular prenatal care check-ups
Abstain from smoking, drinking alcohol and doing street drugs
Seek medical attention for any signs of preterm labor
How should I care for a premature or low birth weight baby after she is born?
In order to better care for your preemie, talk to your provider about her condition and what type of care she requires at home. Breastfeeding your preemie will provide her with much needed nutrients to help her grow and fight infections. Although breastfeeding may be difficult for your baby at first, begin pumping early to ensure your milk supply is established. Breast milk can be given to the baby in other ways if the baby has trouble latching, or it can be frozen for later use. It is also important to spend time with your baby, speaking to her and holding her close, whenever possible.