Minnesota and Perinatal Mood and Anxiety Disorders
Nationally, postpartum depression estimated rates range from 12-35% depending on the population break down. For example, some studies have shown 12% for all moms, but 35% for moms in low-income communities.
Information about perinatal mood and anxiety disorders in Minnesota: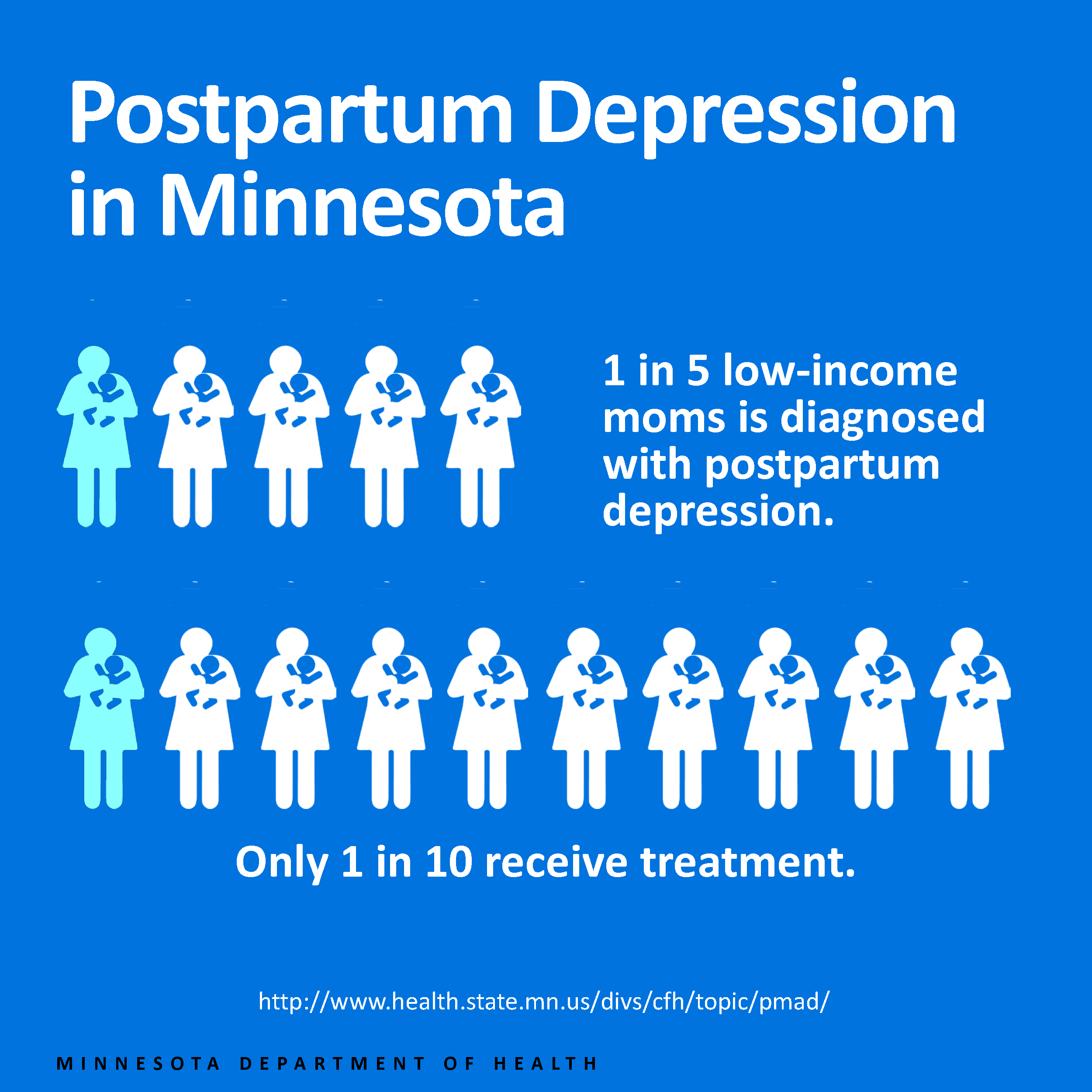 Postpartum Depression in Minnesota. 1 in 5 low-income moms is diagnosed with postpartum depression. Only 1 in 10 receive treatment.
Treatment preferences in Minnesota were determined by using information from the Maternal Wellbeing Innovation Lab.