Directions to the MDA/MDH Lab Building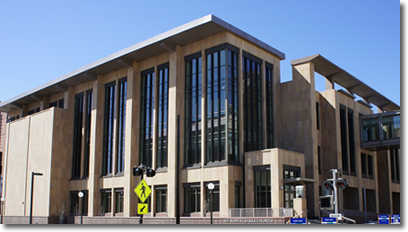 Location
601 Robert St. N
P.O. Box 64899
St. Paul, MN 55164-0899
651-201-5200
Driving directions
Sections, programs, or units at this location
The MDA/MDH Lab Building is in St. Paul at 601 Robert Street North (Google Maps).
The building is at the corner of North Robert Street and East 12th Street. It is adjacent to the Metro Green Line Robert Street station. The building entrance is off North Robert Street.
Parking suggestions:
Note: Use West University Avenue at the Capitol Complex for two-way traffic to parking on either side of the light rail tracks.
Driving directions
From the north, on Interstate 35 East
From the south, on Interstate 35 East
From the east, on Interstate 94
From the west, on Interstate 94
Other metro area MDH buildings and directions
85 East 7th Place
P.O. Box 64882
Saint Paul, MN 55164-0882
601 Robert St. N
P.O. Box 64899
St. Paul, MN 55164-0899