World TB Day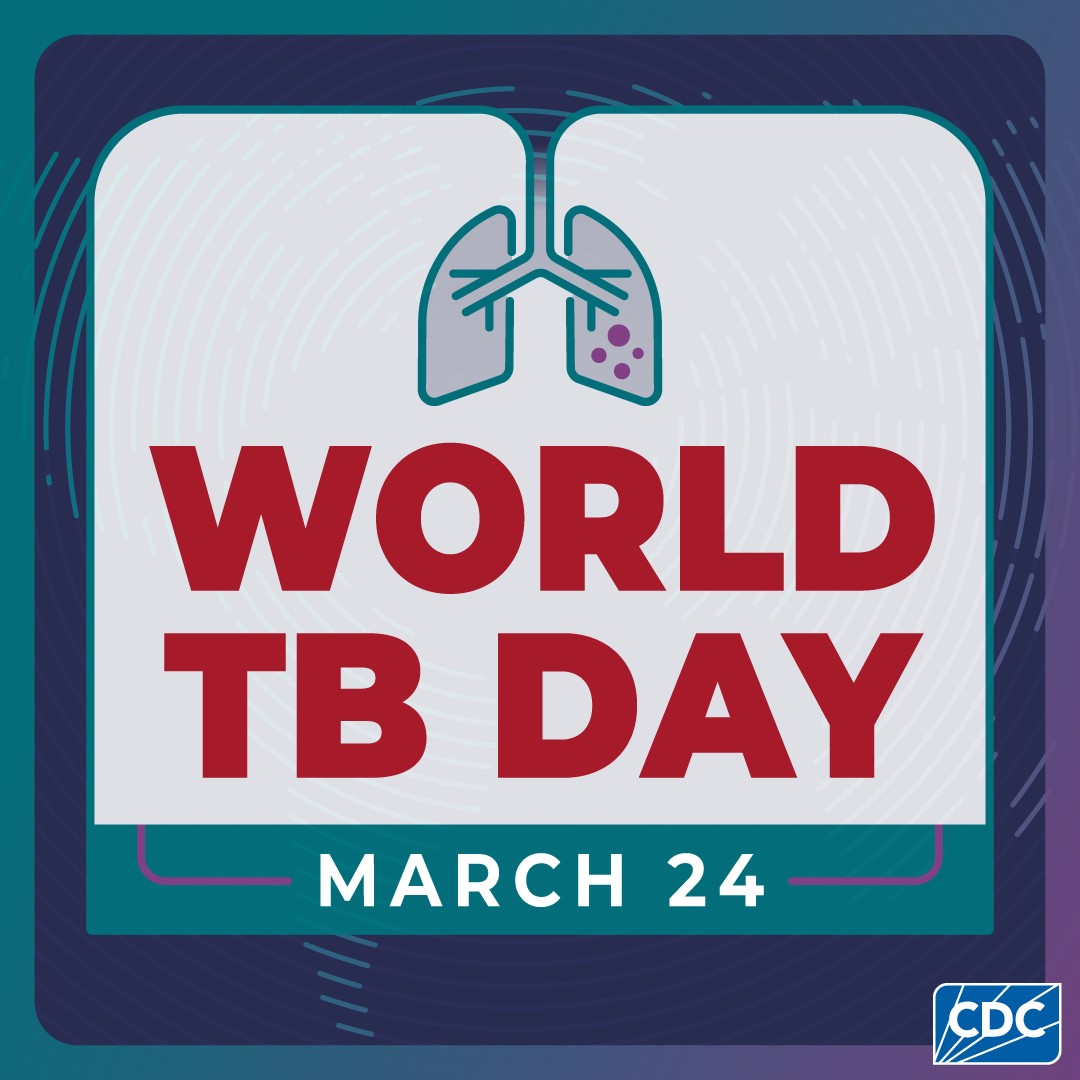 World TB Day, held on March 24 each year, is an occasion for people around the world to raise awareness about the devastating health and economic consequences of tuberculosis (TB) and to elicit support for TB control activities.
Many people think that TB is a disease of the past – an illness that no longer threatens us today. One reason for this belief is that the occurrence of TB is declining in the United States. However, TB continues to be one of the deadliest diseases globally, surpassing HIV as the leading cause of death from infectious diseases in the world in 2014. Although TB can be cured with proper medical care, it still kills over 1.5 million people every year, including around 500 in the United States.
In 2019, 24 Minnesota counties reported a total of 148 new cases of active TB disease, compared to 172 in 2018. Despite an increase in the number of new cases in Minnesota in the previous few years, the TB case count has decreased 38% since 2007, when 238 cases were reported, and has remained under 200 since 2009. There likely are many reasons for the decline in TB, including the strong efforts of local and state health departments, health care providers and facilities, laboratories, community groups and others to address this disease. Largely because of these collaborations, Minnesota meets or exceeds most of the national TB control benchmark indicators. We must remain dedicated to the collaborative work that reduced TB rates if we are to avoid the resurgence of TB that occurred in the United States in the early 1990s.
The number of active TB cases is only the tip of the iceberg. For every person with active TB, dozens more have latent TB infection (LTBI). Overall, 5-10% of them will develop active TB unless they receive treatment for LTBI. In addition to treating people with active TB, we must promote screening and treatment of persons at greatest risk of developing active disease.