Biomonitoring
Related Sites
Environmental Health Division
Contact Info
Minnesota Tracking and Biomonitoring Program
Healthy Kids Minnesota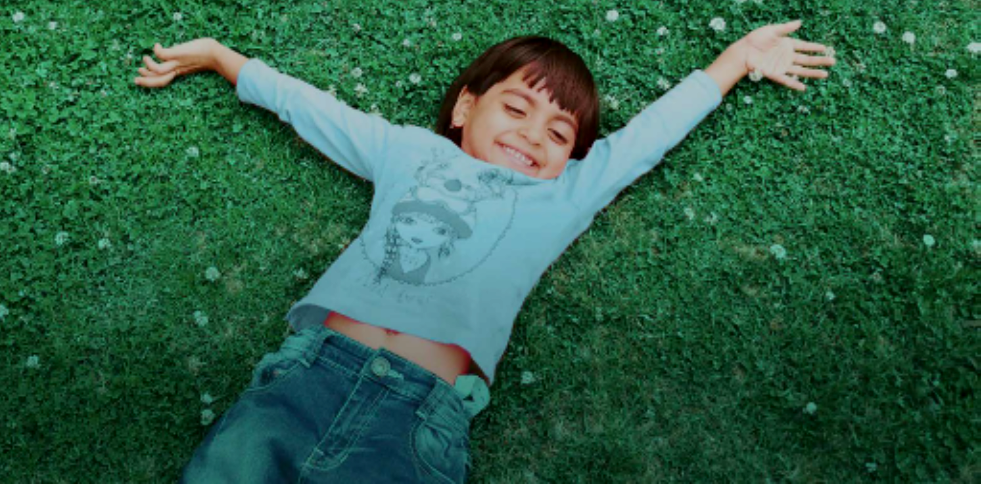 The Healthy Kids Minnesota program will expand to a statewide effort our successful 2018 Healthy Rural and Urban Kids biomonitoring project that measured chemicals in children from North-Central Minnesota and North Minneapolis. Statewide biomonitoring can provide critical information to identify groups at risk for chemical exposure, and to inform and evaluate policies and programs that reduce exposures.
For more information, see:
Healthy Kids MN Explanation of results
Healthy Kids Minnesota FAQs
Healthy Kids Minnesota Chemical Information and Resources
Healthy Kids Minnesota Information for Health Care Providers
How the program works
The Healthy Kids Minnesota program will give us a picture of children's exposures to harmful chemicals across the state. We will determine whether chemical levels differ between groups and over time. Although the program will not study specific health effects in participants, the findings can tell us if more action is needed to protect preschoolers from chemicals, so they are ready to learn and succeed in school.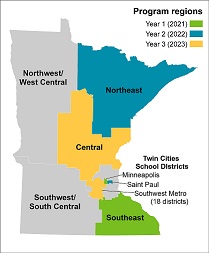 The program will work with local public health and school district partners to recruit three- to six-year-old children with parental consent and collect a urine sample during their Early Childhood Screening appointments.

Over the next five years, we will rotate our regions of focus to include one non-Metro and one Metro region per year. Healthy Kids Minnesota 2021 is in Southeast Minnesota and Minneapolis, and Healthy Kids Minnesota 2022 will move to Northeast Minnesota and St. Paul.

The third program cycle will rotate to Central Minnesota (a 14-county region including the St Cloud area) and the West/Southwest Metro (a region of 18 school districts including Bloomington, Minnetonka, and St. Louis Park). Regions were selected based on MDH staff capacity and alignment with related agency initiatives.
Funded by the State-Based Public Health Laboratory Biomonitoring Programs 5-year cooperative grant from the U.S. Centers for Disease Control and Prevention (CDC), Minnesota Department of Health is one of just six states to receive the current award.
For more information about the Healthy Kids Minnesota program, contact Jessica Neslon, Ph.D., 651-201-3610.
Related topics
Minnesota Chemicals of High Concern to Children's Health
About Biomonitoring
Biomonitoring Reports
Minnesota Environmental Public Health Tracking
Biomonitoring (on MN Public Health Data Access portal)
CDC National Biomonitoring Programs
Last Updated:
04/26/2023