Environmental Health Division
Health begins long before illness; it begins where we live, learn, work, and play. We all live in conditions that we cannot individually control but that can affect our health—the air we breathe, the water we drink, the food we eat. The Environmental Health Division at MDH works behind the scenes with families, neighborhoods, schools, and workplaces to create conditions that support the health of all Minnesotans, no matter where they live.
EH Division Summary Fact Sheet (PDF) Fact sheet summarizing the basic services that the MDH Environmental Health Division provides the public.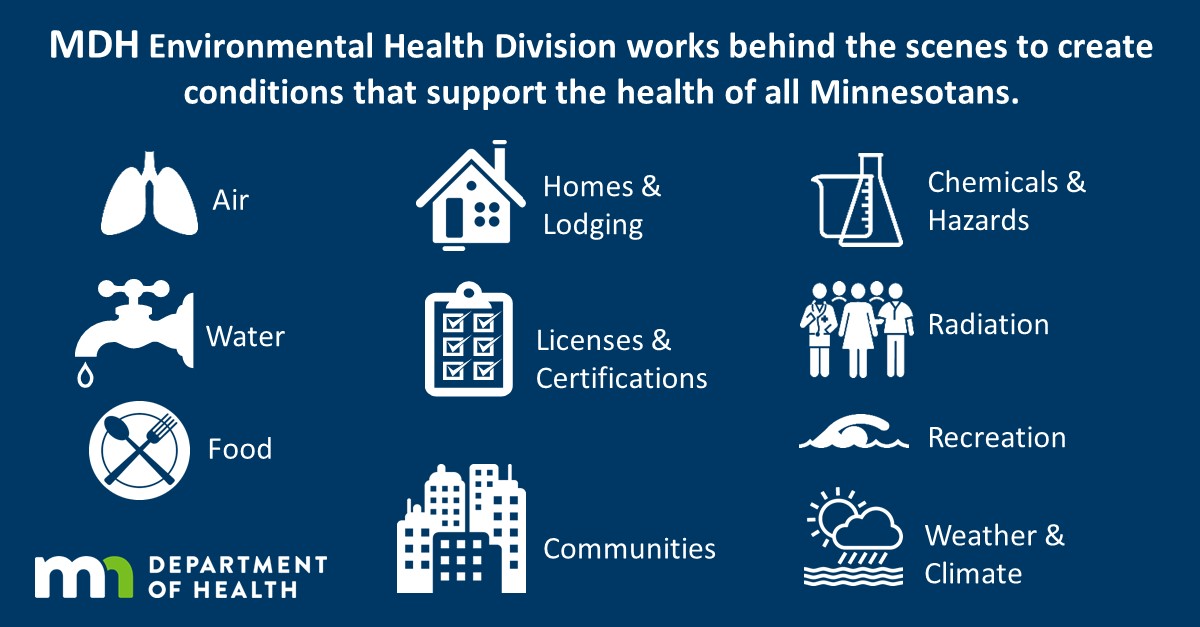 For Environmental Health information in other languages, visit the Environmental Protection Agency's multilingual websites at: