Infant Mortality Among African Americans Project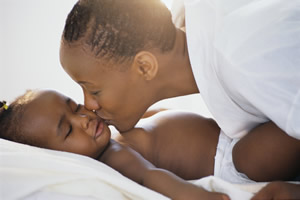 This project aims to address the wide spectrum of factors that contribute to the high infant mortality rate among U.S.-born African Americans living in Hennepin County.
Hennepin County has the largest concentration of African Americans in Minnesota, and here the infant mortality rate among U.S.-born African Americans is 3.4 times higher than Whites. This project acknowledges that the difference in the infant mortality rate could be explained not only by variations in maternal characteristics, behaviors and access to health care, but also by other factors including social issues and individual and family circumstances.
To address this complex issue, we are using a community engagement model that brings together the perspectives of the community through a Health in All Policies approach. We recently formed a Community Voices and Solutions (CVAS) leadership team to guide the 5-year project. The leadership team consists of about 20 members representing community groups, grassroots organizations, and local and state health departments. The team is currently working together to determine key conditions and barriers contributing to health inequities using this CVAS approach.
Project Summary: OMH State Partnership Grant to Improve Minority Health (PDF)
2017-2018 Community Co-Learning Sessions
Minnesota Department of Health State Partnership Initiative (SPI) Work Plan 2015-2020 (PDF)
Partners:
MDH Division of Children and Family Health
Michelle Chiezah, Infant Mortality Consultant, MDH
Minneapolis Department of Health
Coral Garner, Director of Adolescent Health & Youth Development, City of Minneapolis
Minnesota Association of Community Health Centers (MNACHC)
Laura Lipkin, Director of Partnerships & Resource Development, MNACHC
For more information:
Helen Jackson Lockett-El, Project Coordinator
helen.jackson.lockett-el@state.mn.us
651-201-5801