Health Equity Showcase - August 2019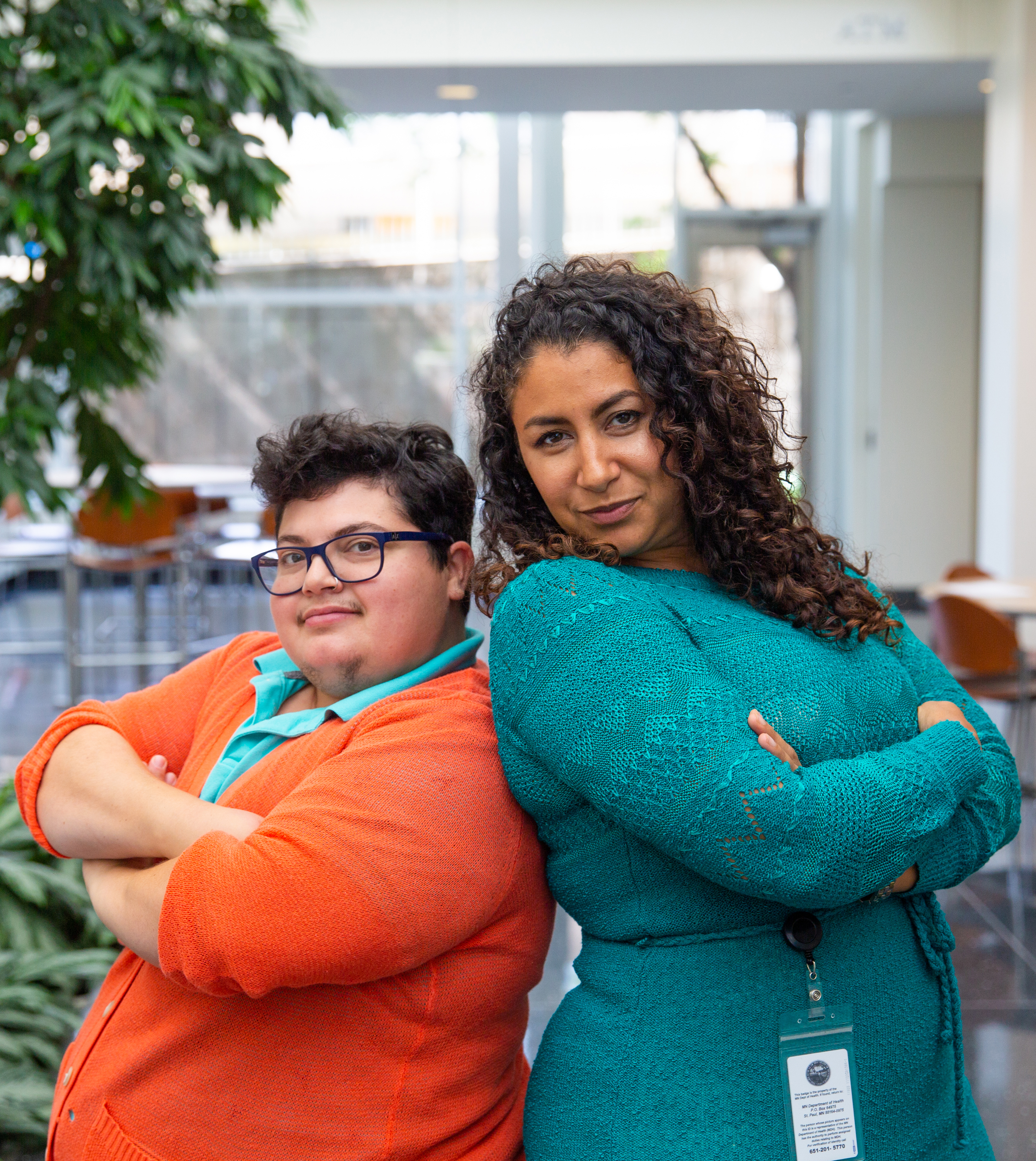 I-HEALTH and the Center for Health Equity hosted the second Health Equity Showcase on August 27, 2019. Staff from across the agency came together to recognize health equity champions who are advancing equity across a broad range of public health areas.
Learn about some of the health equity initiatives happening at MDH through the summaries and posters below.
Featured Projects
Day-to-Day and Long-Term Change: Health Equity Community of Practice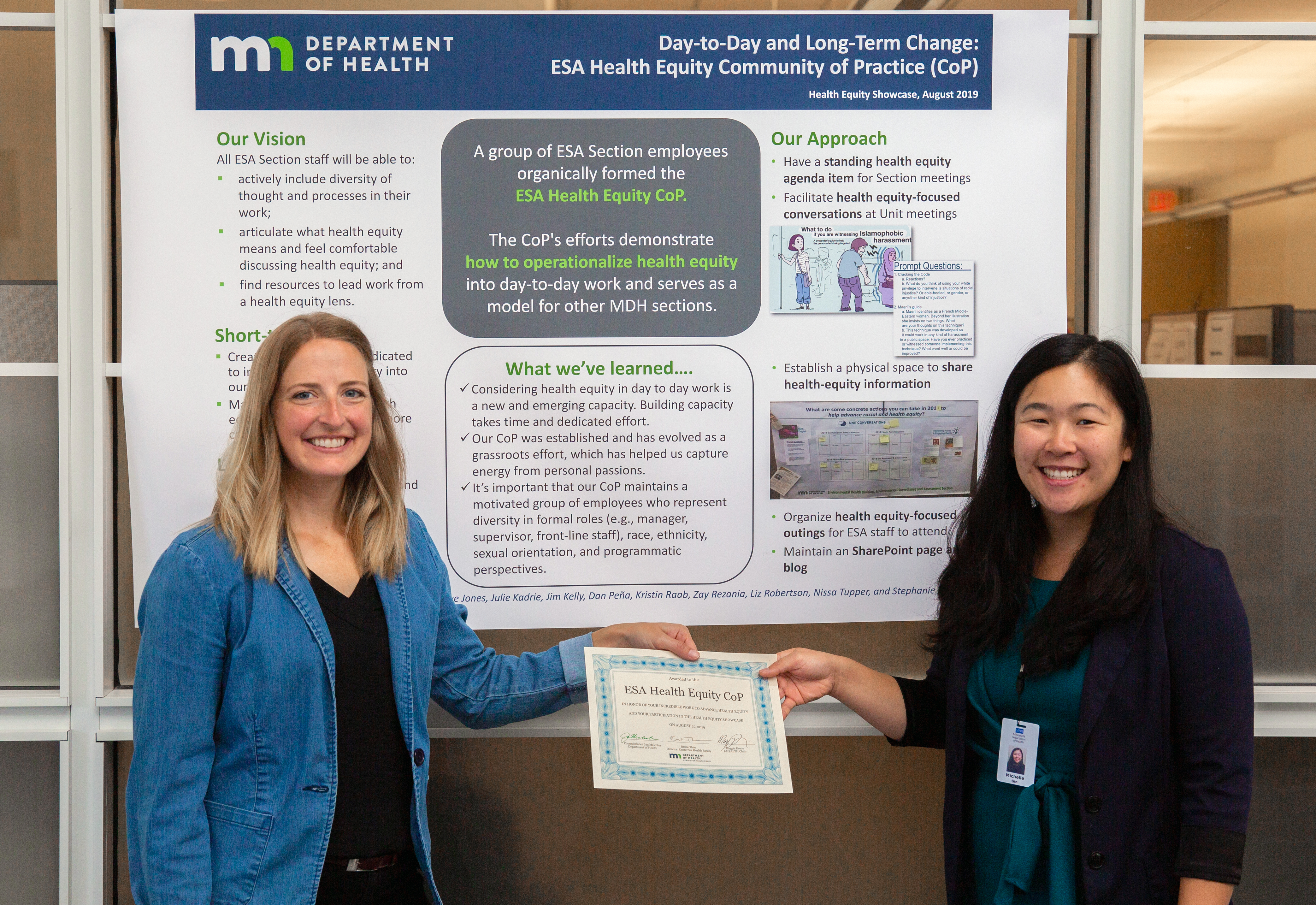 The Environmental Surveillance and Assessment (ESA) Section of the Division of Environmental Health organically formed a health equity community of practice to help operationalize health equity within their unit. The group works to build health equity into daily work and long-term section goals.
ESA Community of Practice Project Poster (PDF)
A Study of Concentrated Poverty, Race, and Death Amenable to Health Care in Minnesota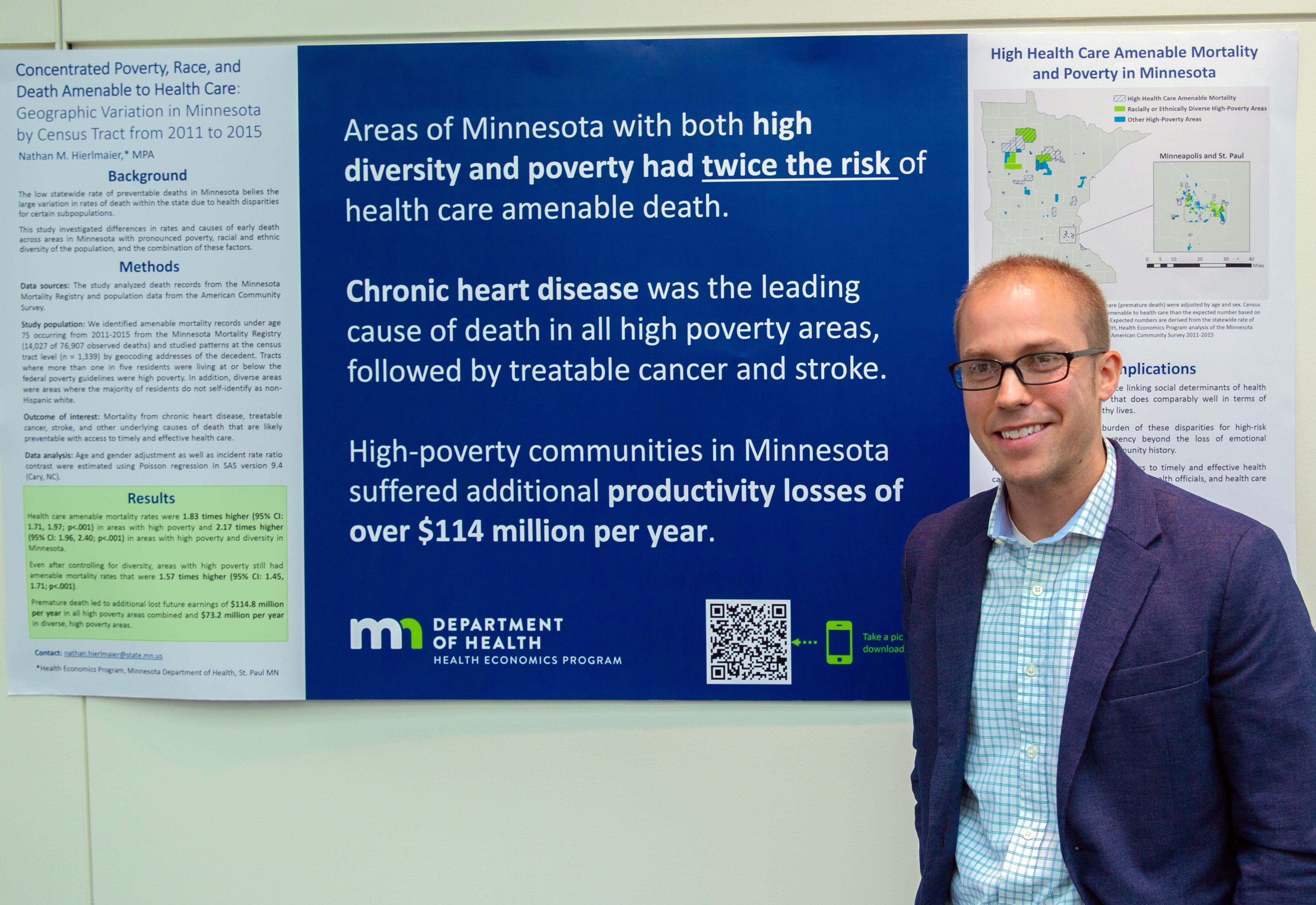 The low statewide rate of preventable deaths in Minnesota belies the large variation in rates of death within the state due to health disparities for certain subpopulations. This study investigated differences in rates and causes of early death across areas in Minnesota with pronounced poverty, racial and ethnic diversity of the population.
Study of Poverty, Race and Death Project Poster (PDF)
Advancing Racial Equity Trainings at MDH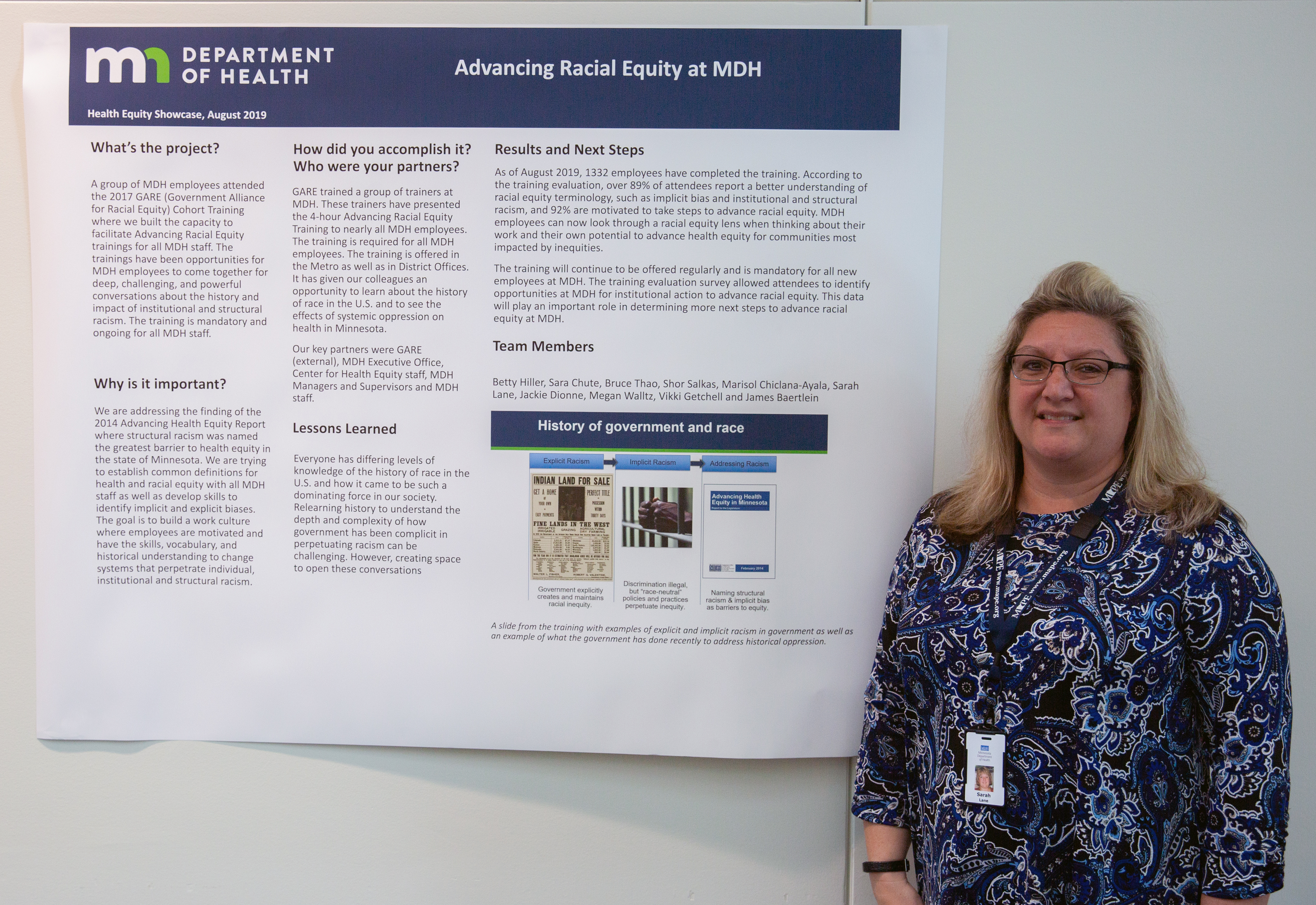 A group of MDH employees attended the 2017 Government Alliance for Racial Equity (GARE) Cohort Training where they built the capacity to facilitate Advancing Racial Equity trainings for all MDH staff. The trainings have been opportunities for MDH employees to come together for deep, challenging, and powerful conversations about the history and impact of institutional and structural racism.
Advancing Racial Equity Project Poster (PDF)
Mitigating Bias in the Review Process
The Equity and Grants Work Group created a detailed training guide for grant managers to use with grant reviewers to help reduce bias in the grant review process. The guide is a companion document to a PowerPoint training for grant managers to use with reviewers before they receive applications to review.
Mitigating Bias in the Grant Review Process Project Poster (PDF)
Office of Statewide Health Improvements Initiative Tribal Grants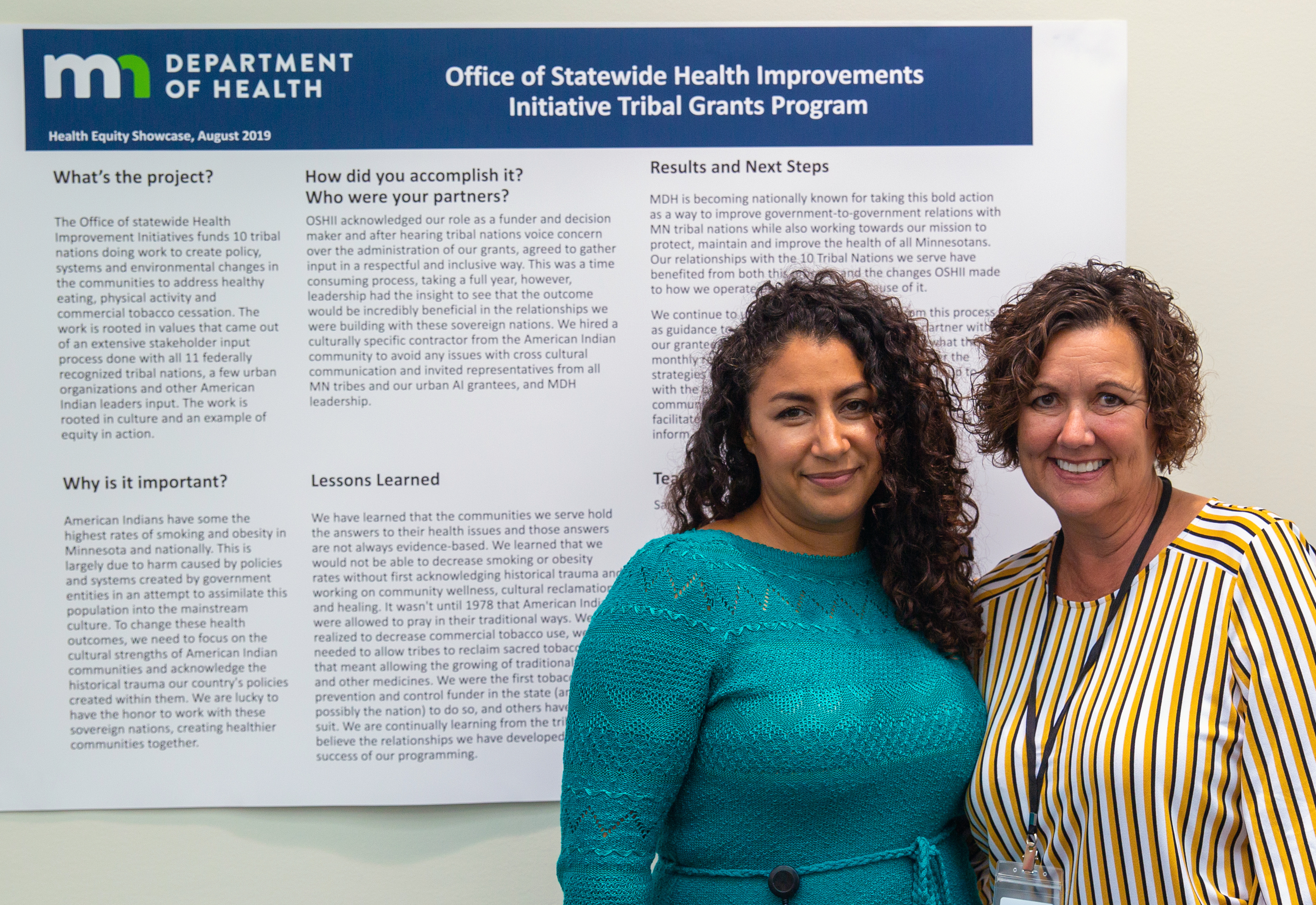 The Office of statewide Health Improvement Initiatives funds 10 tribal nations doing work to create policy, systems and environmental changes in their communities to address healthy eating, physical activity and commercial tobacco cessation. The work is rooted in values that came out of an extensive stakeholder input process with tribal nations, a few urban organizations and other American Indian leaders.
Tribal Grants Project Poster (PDF)
Pathway to Healthy Salons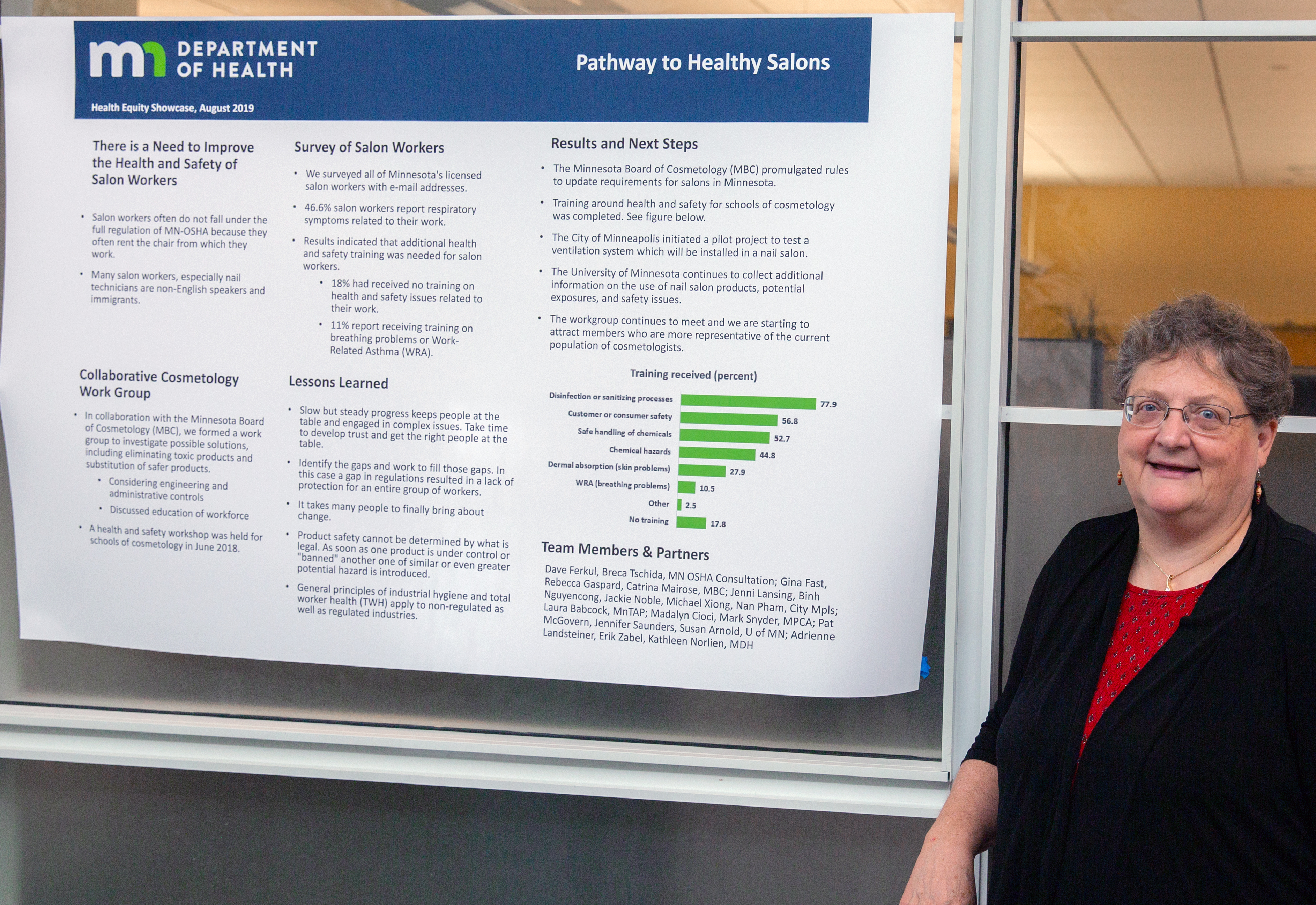 Staff in the Asthma Program identified a need to improve the health and safety of salon workers, who often do not fall under full state regulation because they often rent the chair from which they work. Many salon workers are non-English speakers and immigrants and are exposed to toxic products on a daily basis.
Pathway to Healthy Salons Project Poster (PDF)
Empowering Parents to Enable Breastfeeding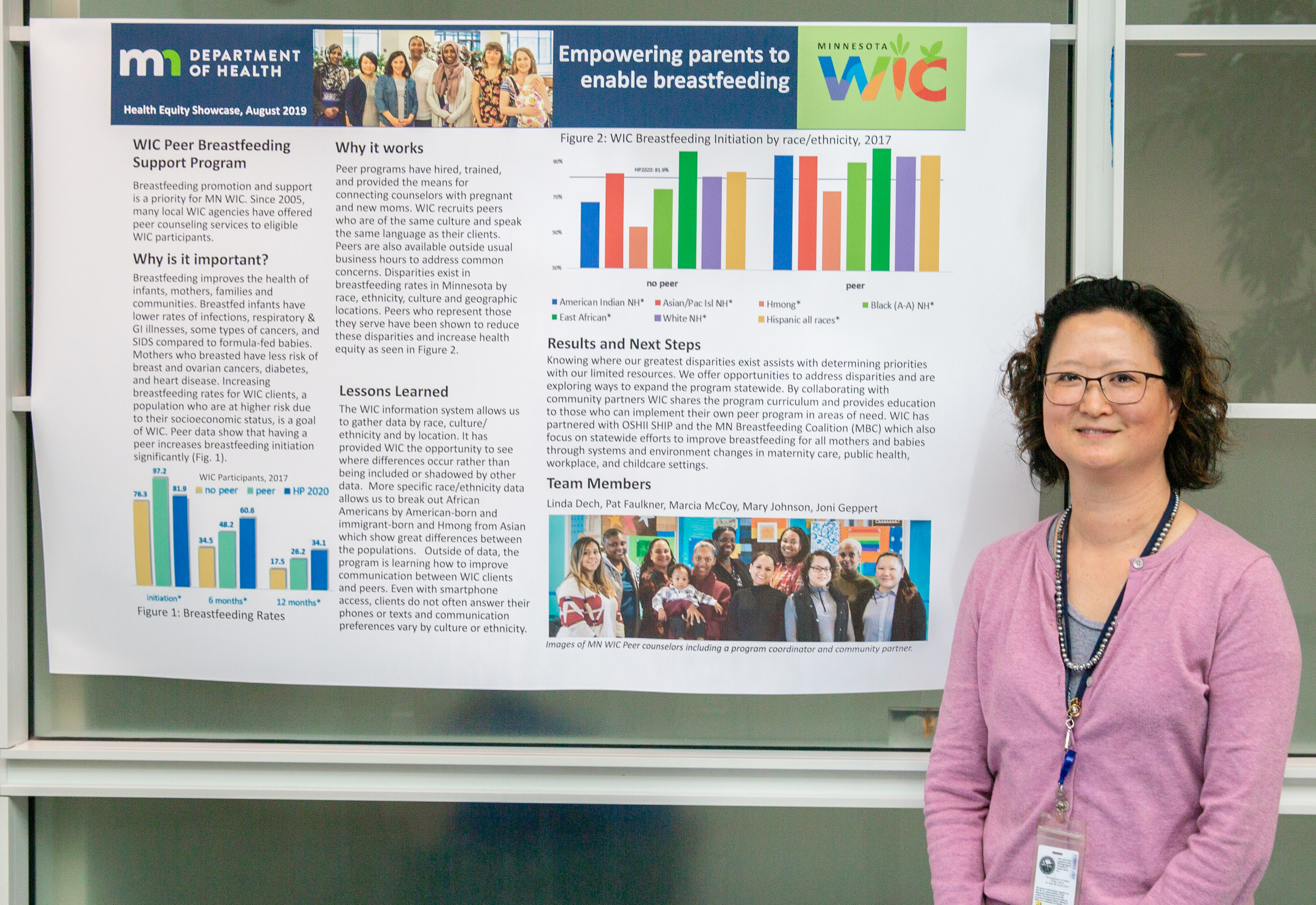 Breastfeeding improves the health of infants, mothers, families and communities. Yet disparities exist in breastfeeding rates in Minnesota by race, ethnicity, culture and geographic locations. The Women, Infants and Children (WIC) program recruits peers who are of the same culture and speak the same language as their clients to support parents in breastfeeding.
Empowering Parents to Enable Breastfeeding Project Poster (PDF)
Newborn Screening Compass: Mapping Access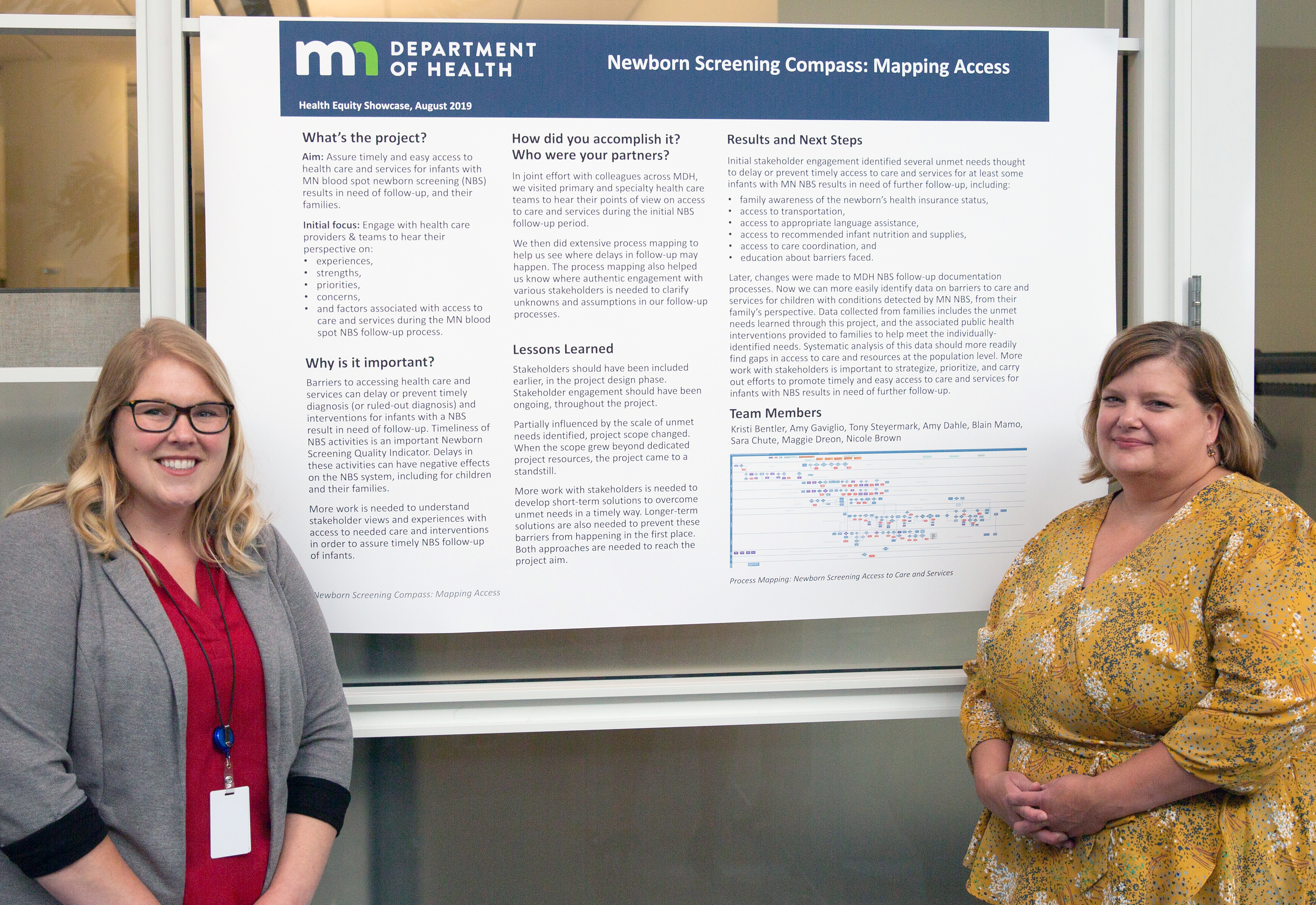 Barriers to accessing health care can delay or prevent timely diagnosis and interventions for infants with a newborn screening result in need of follow-up. Staff in the Newborn Screening Program engaged stakeholders to better understand these barriers for families of newborns and made changes to their processes based on what they learned.
Newborn Screening Project Poster (PDF)
Trauma-Informed, Intersectional Title V Needs Assessment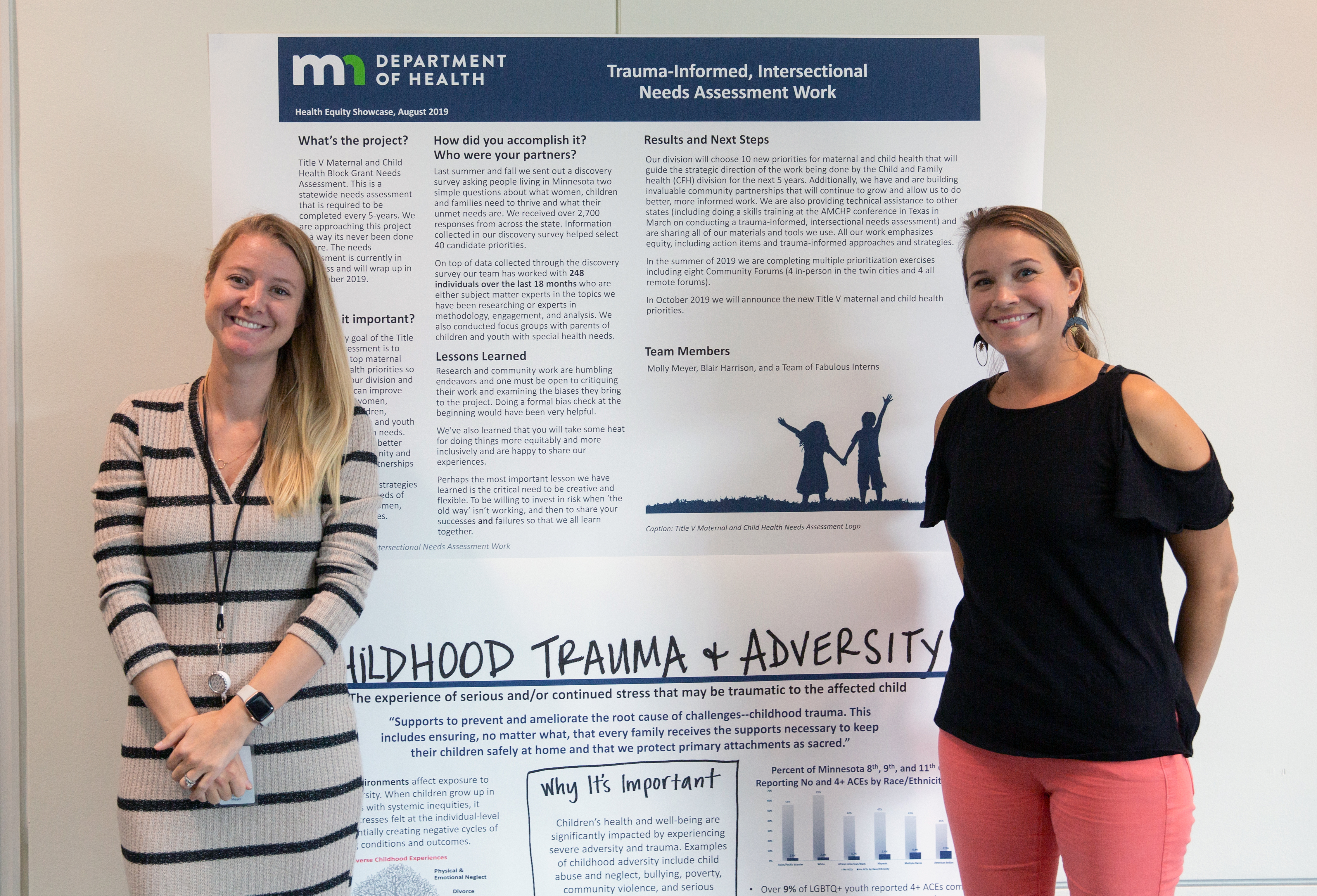 The primary goal of the Title V needs assessment is to identify top maternal and child health priorities so that the work of MDH and partners can improve the health of women, families and children. Staff from the Maternal and Child Health Section are working to better engage the community and strengthen partnerships to ensure effective implementation of strategies that address the identified needs in Minnesota.
Title V Needs Assessment Project Poster (PDF)
Last Updated:
10/03/2022