Moving Matters Toolkit
An Implementation Toolkit for Schools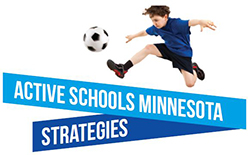 The Moving Matters School Implementation Toolkit, an initiative of the Minnesota Department of Education and Minnesota Department of Health, helps schools provide students with quality physical education and activity.
These strategies have been successfully implemented in many schools across Minnesota and the nation and are based on best practices from the American Alliance for Health, Physical Education, Recreation and Dance's Comprehensive School Physical Activity Program, along with Let's Move! Active Schools campaign.
The Issue: Children Have Stopped Moving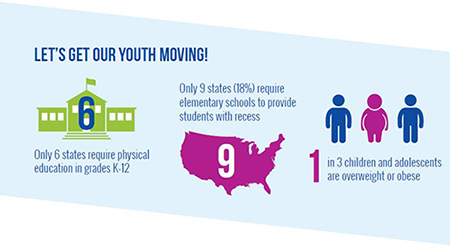 Both at home and school, children have become increasingly sedentary over the past few decades: 41 percent of students walked or biked to school in 1969 compared to only 13 percent by 2001.

At home, active play has been replaced by the TV and computer games while at school, tight budgets and a focus on core academic subjects and high-stakes testing have resulted in a decline in physical education and activity.
Regular physical activity is a key preventative measure in the development of chronic illnesses and diseases, including mental health problems – conditions that impact student attendance and being "on task." Clearly, there is a role for schools to play in turning the tide on this alarming reduction in children's physical activity. With youth spending a minimum of 30 to 40 hours at school each week (6 to 8 hours a day), there are multiple opportunities for schools to provide more physical activity to students.
Learn More
Thanks to the Statewide Health Improvement Partnership, Minnesota schools are working to increase physical activity within the instructional setting, building a foundation for lifelong physical activity. Active classroom breaks, physical education and active recess all mean kids not only are healthier, but do better in the classroom. Learn more about SHIP.