News from the Minnesota Health Equity Networks
To find these monthly updates directly in your inbox, subscribe to the Minnesota Health Equity Networks email list.
---
May 2023
The Intersection of Data and Equity: Network member spotlight with Carlton-Cook-Lake-St. Louis Community Health Board
Members and staff of the Carlton-Cook-Lake-St. Louis Community Health Board wanted to know more about how to build more equity into data systems and make more data-informed decisions. The community health board applied for and was awarded a Regional Health Equity Networks grant to use to provide this training. Stephany Medina, the Program Manager and Public Health Planner for the community health board, remembered attending an excellent data equity training by an organization named We All Count while working for a member of the Feeding America network.
"It was important to learn together so we were coming from a place of shared language and understanding of data equity." - Stephany Medina, Carlton-Cook-Lake-St. Louis Community Health Board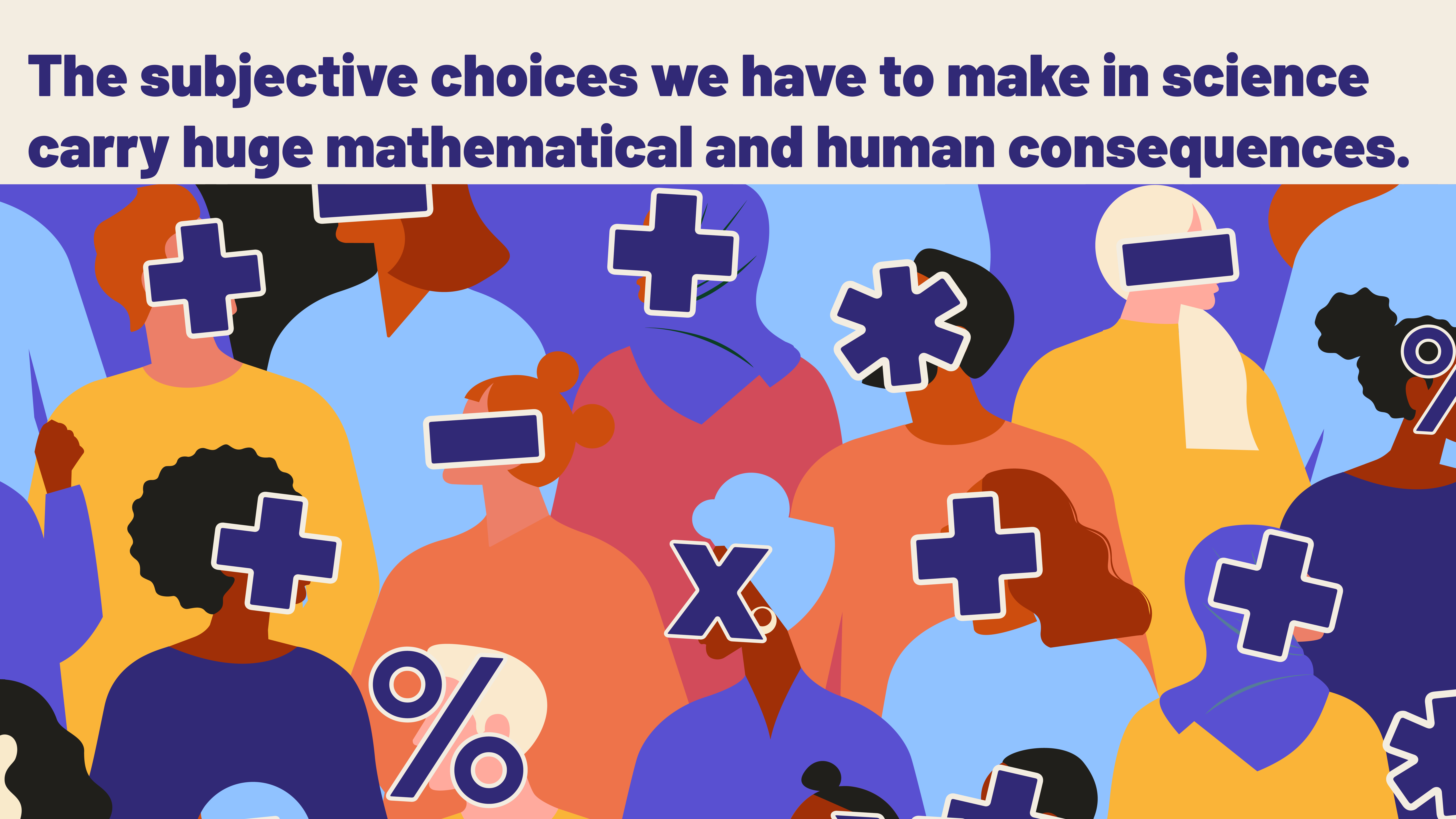 Community health board staff got together with Heather Krause from We All Count to plan and offer two-part virtual training, called "Foundations of Data Equity." It was customized for people who were not experienced data analysts and emphasized a community perspective. Representatives from local public health, nonprofits, academic institutions, public schools, the Minnesota Department of Health, and others attended the training, which was held in early April 2023.
"The folks from the Carlton-Cook-Lake-St. Louis Community (Health Board) training asked some really fabulous questions that are directly related to the importance of making thoughtful, equity-informed choices for the unique needs of projects rather than try to develop some type of across-the-board checklist of best practices. They're well set up for small, sustainable steps – which is the ideal (in order) to find success in equity and data projects." - Heather Krause, Founder, We All Count
Data-informed decision-making is becoming a bigger priority for many health departments and related organizations, as they learn from COVID-19 response and adapt to future challenges. "Data-informed decision making" means that organizations use numbers to guide decisions and, due to this, have more confidence that they are making the right choices. Numbers are the tools used to plan programs, evaluate initiatives, or create improvement strategies. But inequitable data can also lead to inequitable decision-making.
"The first thing that was highlighted in the training is the fact that data isn't objective. As much as we'd like to believe that we use objective processes to gather and analyze data, and that if we use that data just right, we can come to objective and conclusive answers; that isn't reality." - Stephany Medina, Carlton-Cook-Lake-St. Louis Community Health Board
Organizations and people make subjective decisions at every step of data projects from motivation to data collection, from analysis to interpretation, and even how to use and share results. Organizations and people make decisions about who to center in every data project (e.g., students, teachers, or researchers). Organizations and people also make decisions about which results to consider significant, and which results are not significant. The training addressed the question, "If objective data doesn't exist, what does that mean for equity goals?"
During the training, We All Count made some basic recommendations:
Be clear about equity goals.

Decide who to center in your project.
Determine the learning goal.
Find out if all partners (program participants, funders, program coordinators) want to learn the same things.

Be intentional.

If you wish to center program participants, design your evaluation or data project to center the goals and perspective of program participants.

Be transparent.

Communicate the choices made and the reasons you made those choices in your results.
Heather also shared the data equity framework below, outlining a systematic way of looking at data projects. It organizes every project into seven stages: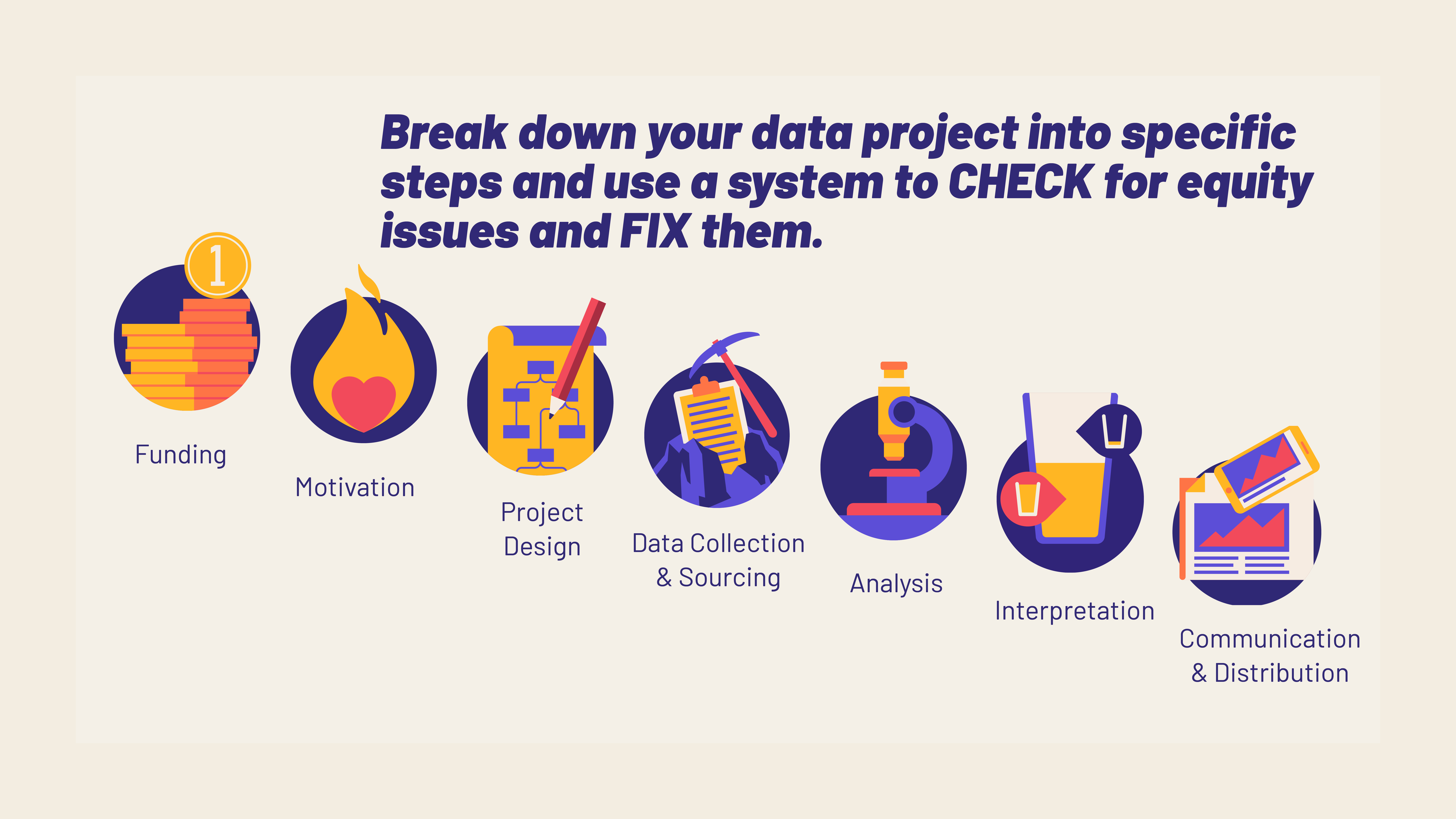 Above all, the data equity training offered people the opportunity to learn about how to craft more equitable data plans and design clear, intentional, and transparent programming.
"Since taking this training a week ago, I haven't stopped thinking about it. It totally reframed how I think about equity and data. And, as a non-data scientist, I found it very approachable and relatable to my work, which was an exciting surprise!" - Foundations of Data Equity training participant
Carlton-Cook-Lake-St. Louis organizers were pleased with the success of the training and with attendee responses.
"We All Count shared a wealth of knowledge during the Foundations of Data Equity training. While we know this training doesn't mean all our data-informed decision making efforts are now equitable, we hope this brings us one step closer to embedding more equity into the work that we do." - Stephany Medina, Carlton-Cook-Lake-St. Louis Community Health Board
Image credit: We All Count
---
April 2023
Community means connection: Network member spotlight with Growing Up Healthy
View the full April 2023 newsletter at: Community means connection: April Health Equity Networks Newsletter
In many ways, Fatima Ponciano grew up alongside Growing Up Healthy. In 2006, as a high school student, she started volunteering with Growing Up Healthy as a community representative. Now, as an Early Childhood Navigator with the organization, she says, "It's been interesting and wonderful to see it grow."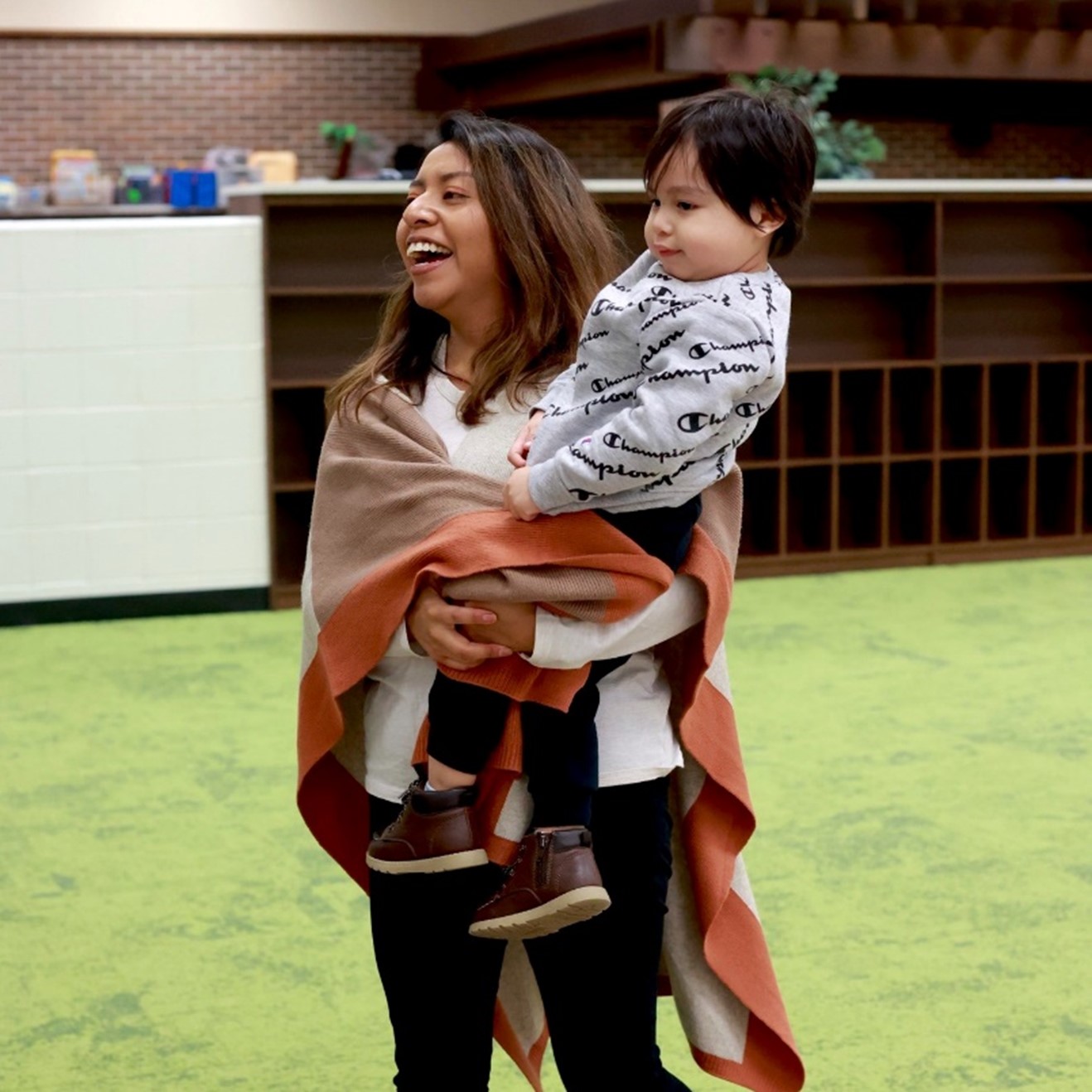 Growing Up Healthy works with partner organizations and Latine and immigrant families in Faribault and Northfield to transform communities by cultivating neighborhood leadership, fostering social connectedness, and collectively advocating for systems-level change.
That connectedness is key, says Fatima. "When we started, we held community meetings to hear from people about the challenges and issues they were experiencing," she says. "One of the things that we kept hearing was that people felt disconnected from the community and resources and also disconnected from each other." The organization hopes to continue expanding in Rice County, supported by the Healthy Community Initiative, its parent organization.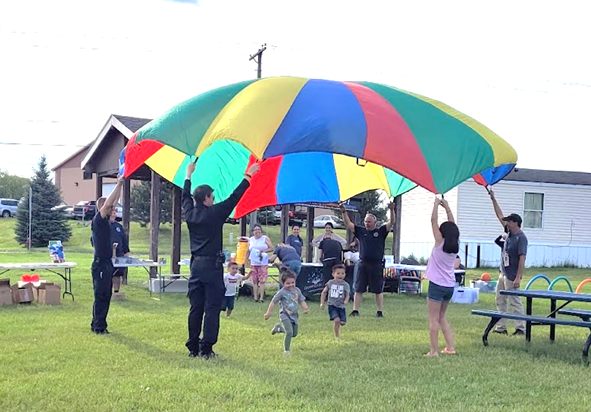 "We want this to be a place where no one has to worry about the forecast or whether their furnace is working," says Fatima, "where everyone can afford childcare, preschool, or day care, [and] above all, where everyone has a safe place to live."
Growing Up Healthy works with partners to help fill some of these gaps by:
Connecting residents in Faribault and Northfield mobile home parks with home energy improvement programs; organizing a Heat Tape Outreach program; partnering with Xcel Energy to organize Home Energy Squad visits
Helping parents and caregivers develop leadership skills and organize to positively change systems to benefit children in their communities
Organizing community events to deepen social connections and promote neighborhood outreach
Working with Faribault and Northfield expectant parents and families with young children to connect them with early learning and kindergarten preparation, in partnership with WIC, HealthFinders, Rice County Public Health, Allina Partners, and others
Providing free home visiting services in Rice County to a number of children, thanks to a partnership with Jewish Family and Children's Services and Parent Child Plus; promoting learning through play, enhanced parenting skills and school readiness
Supporting families and childcare providers navigating Child Care Assistance
Improving elementary school students' attendance and engagement by working with students and their caregivers to promote success in schools
Distributing breakfasts, lunches, and weekend meals during the pandemic, funded through a grant collaboration with No Kid Hungry, Faribault Public Schools, and Growing Up Healthy

"There are barriers and obstacles that we are unable to tackle, but that's where our partners and referrals come in," says Fatima. "Luckily, we have strong connections, and we've learned to get all our community organizations involved. Thanks to those collaborations, we've seen some systems-level changes."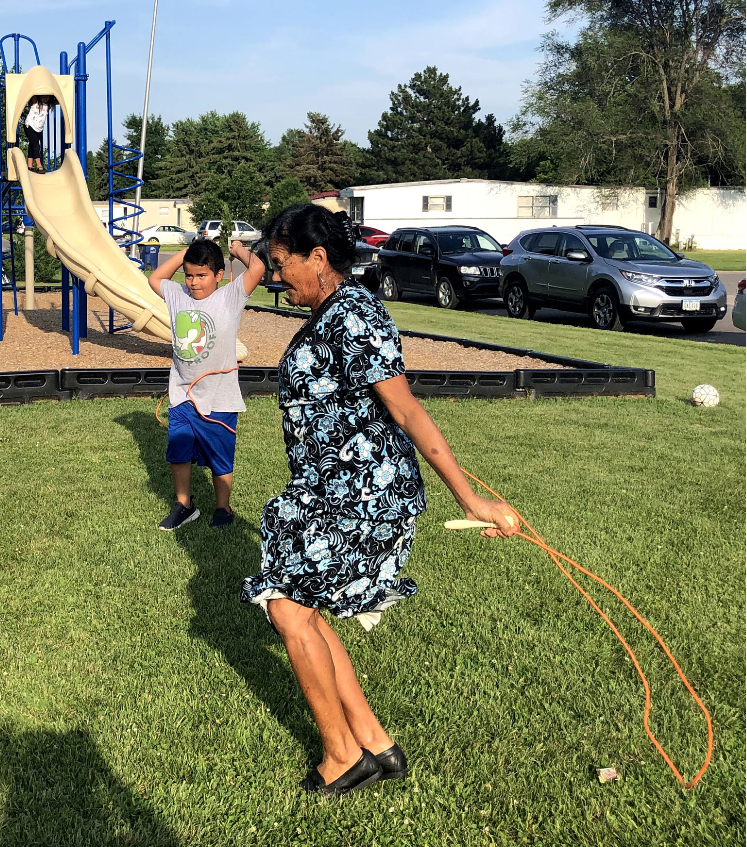 Photo credit: Growing Up Healthy
---
March 2023
Connecting people to the care they need leads to "best possible outcomes": Network member spotlight with HealtheMed
View the full March 2023 newsletter at: Connecting people to the care they need leads to "best possible outcomes" | March Health Equity Networks Newsletter
Avery Kennett understands the challenges often faced by Minnesotans using Medicaid waivers. As enrollment manager at HealtheMed, she is part of a team that helps people overcome health care access barriers by connecting them with medical services right in their homes. "Being able to monitor and share client data and medication information with their doctors helps clients remain happier and healthier," says Avery.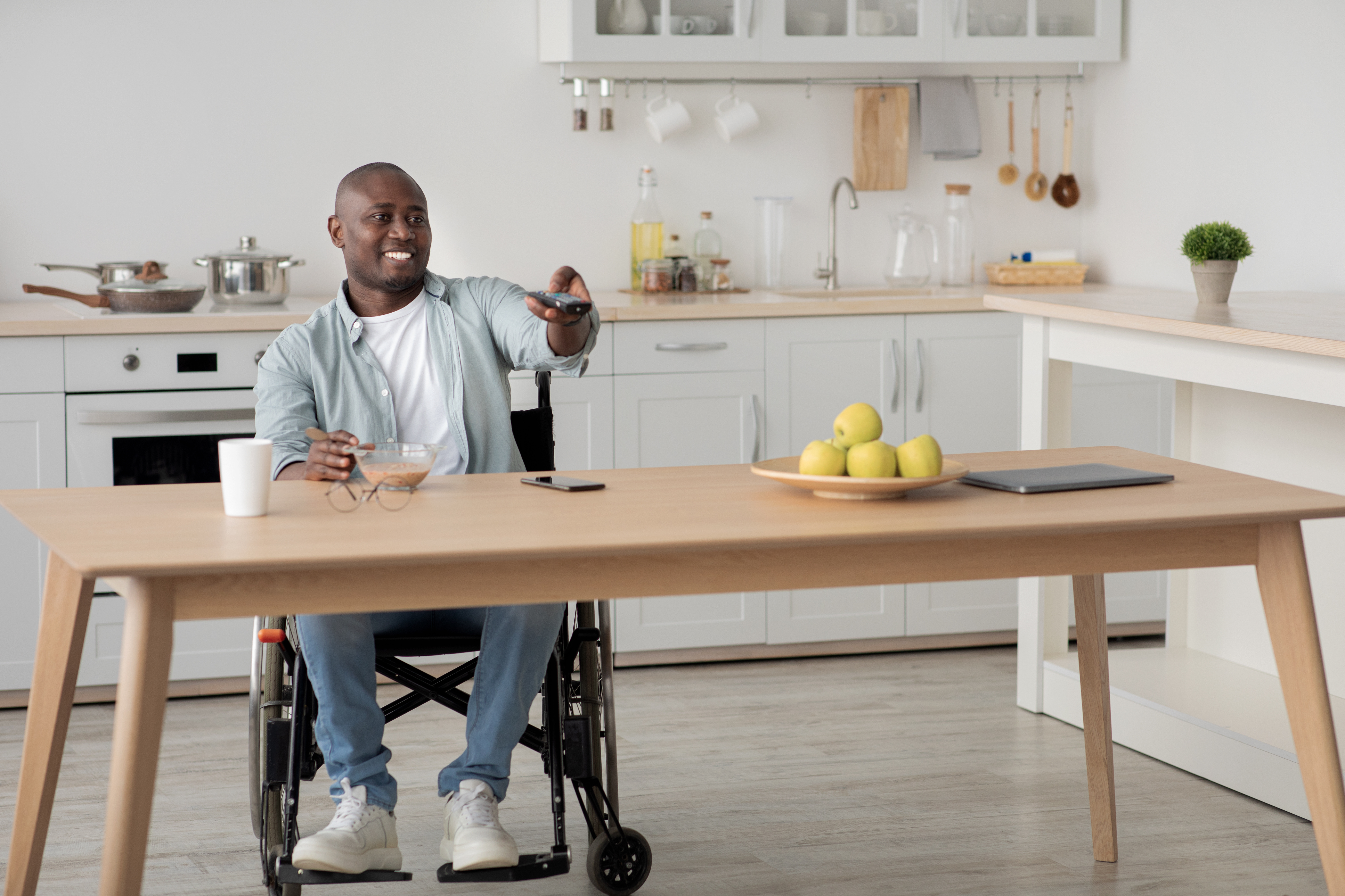 "We work to reduce not only the stress on the client, but also on the county and the health care system," says Avery. HealtheMed offers remote-patient monitoring with a variety of devices including automated medication dispensers, contactless thermometers, pulse oximeters, blood pressure cuffs and weight scales. All are connected through a 50-inch Smart TV installed in the clients' home. Physician visits occur on the Smart TV rather than a cell phone—which makes the experience more immediate and effective. Clients can access health information, educational videos, and other services via the Smart TV.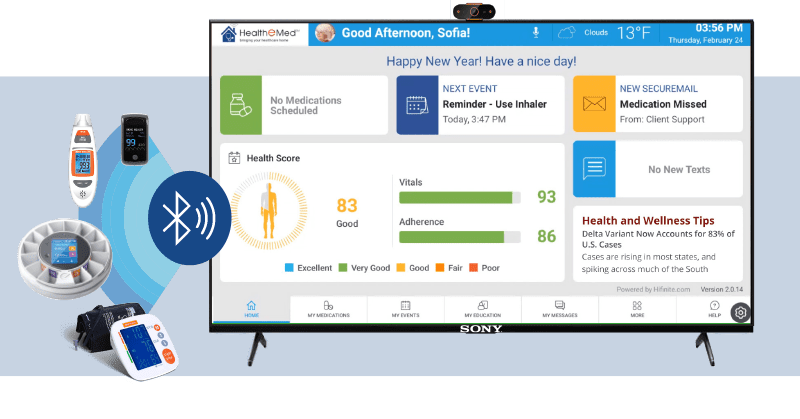 But HealtheMed doesn't just rely on technology to close the access gap for its clients: HealtheMed collaborates with providers to deliver mental health and pharmacy services. Skilled nurse consultants meet in person with clients quarterly, and regularly connect the clients to their practitioners. Avery adds, "The nurse consultants can really help guide and educate. They add a layer of support and a safety net."
"We have been able to bring health care access into our clients' homes, which has been super powerful, and has increased their quality of life. We want them to have the best possible outcomes," she says.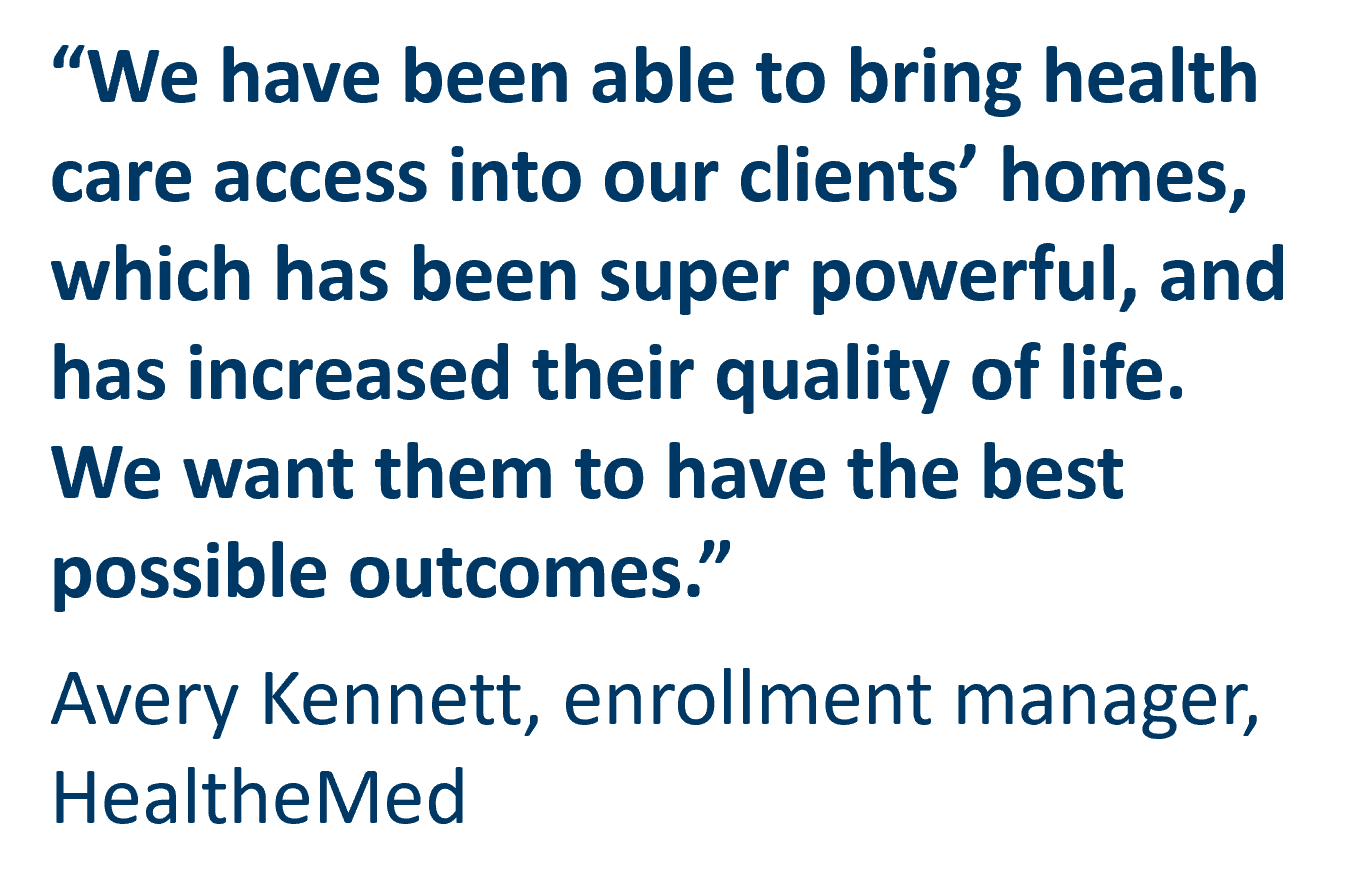 Four founders developed HealtheMed five years ago, working with the Minnesota Department of Administration to find creative solutions for reducing the cost of care and bridging service gaps. "We started by becoming a Home and Community Based Provider," says Avery. "Then we found doctors and behavioral health specialists who were very motivated to serve Medicaid enrollees with waivers. That was our genesis." HealtheMed refined its business plan and launched in September of 2020, exactly when telemedicine technology was sorely needed during the height of the COVID-19 pandemic. Currently, the organization serves 200 clients in 22 counties.
One problem HealtheMed staff tackle is medication non-adherence: "Our clients have achieved an overall medication adherence rate of 79 percent so far," says Avery, emphasizing the successful results that have been achieved.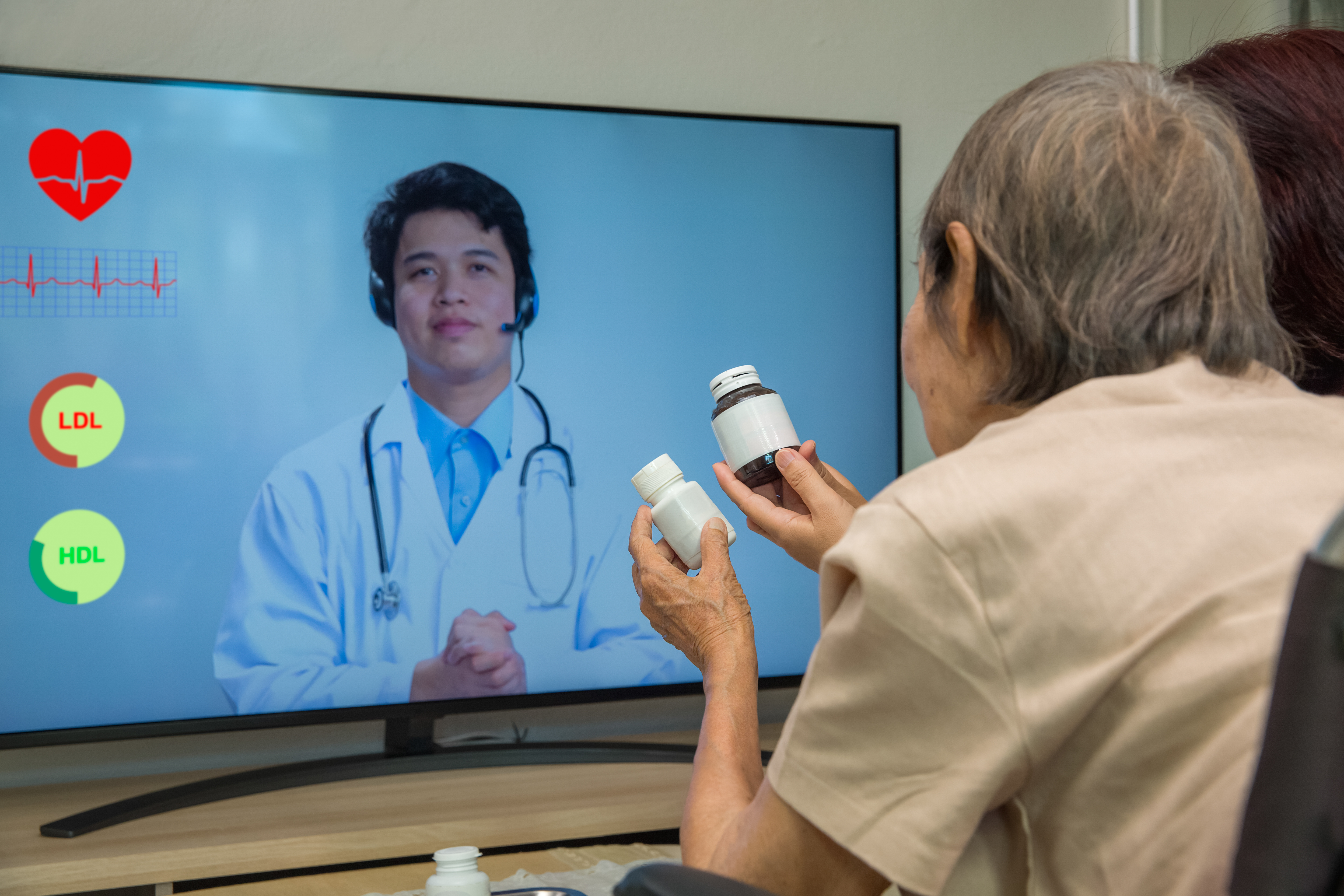 Remote patient monitoring also helps families when health care settings are stressful: "One of our clients has three children, all of whom are on the autism spectrum, and are on three different medication regimens. One child was so stressed before doctor appointments that it was necessary to medicate them. The remote patient monitoring eliminated a lot of barriers for the family. The mother was able to track the medication management far more easily. Above all, it resulted in less stress for everyone, especially for the kids."
Another client, a double transplant recipient who is also receiving mental health care, found it overwhelming to track and manage his health issues. He worked with HealtheMed's team, who helped him successfully set up and use remote patient monitoring. "He gets reminders to step on the scale, take his vitals, and it stores the data for him," says Avery. "Now he feels empowered because he can help navigate his own health."
HealtheMed is constantly evolving and plans to continue to expand its footprint in Minnesota. "The more we learn about our clients," Avery says, "the more we can expand and keep people in their homes and out of the hospital."
"Not many organizations are doing both service and technology. We have the capability to be individualized, and that sets us apart," says Avery. "Above all, we know that the human touch is essential and that every one of our clients has a different story to tell."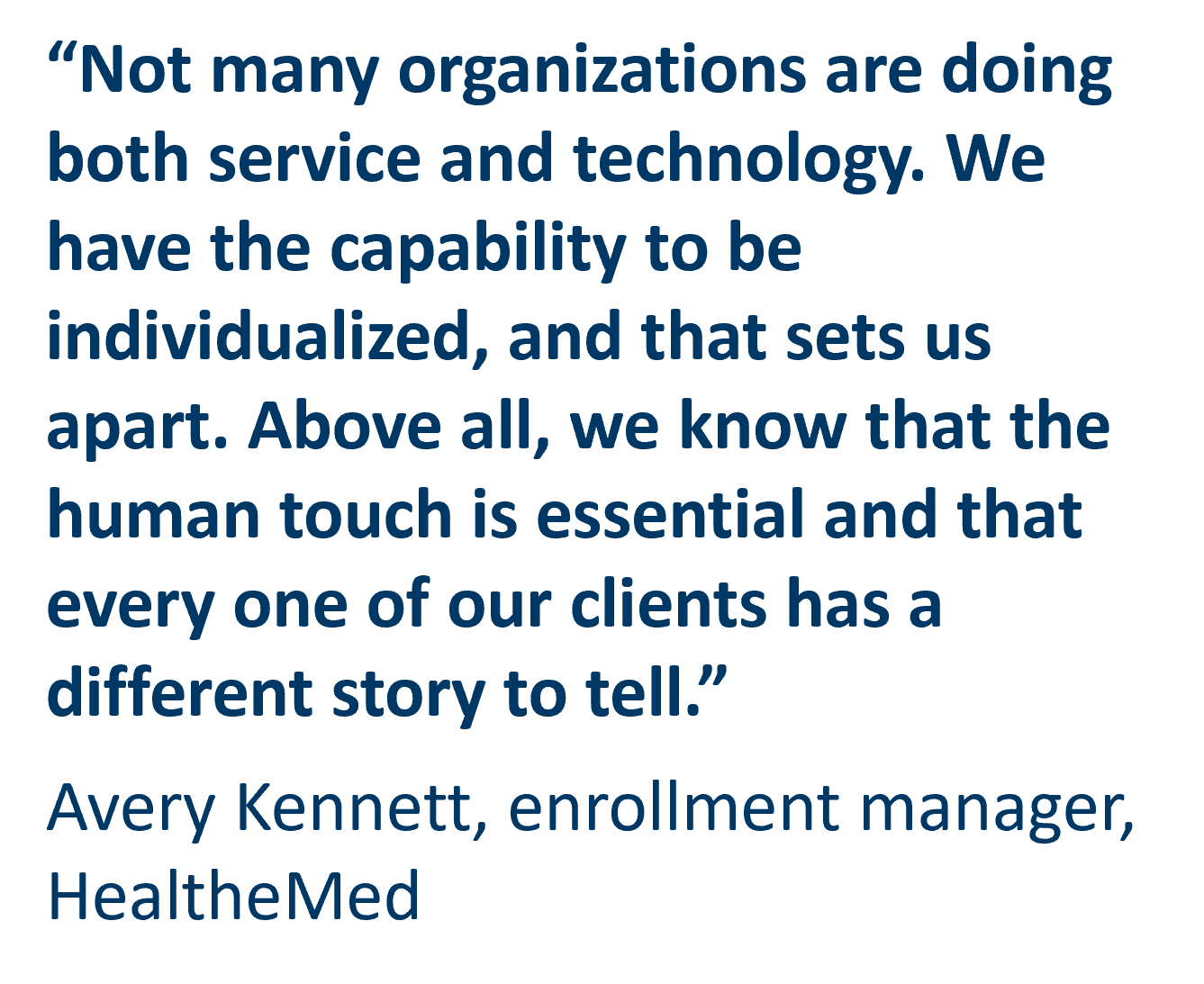 Join your regional Health Equity Network and find ways to partner organizations like HealtheMed, to connect, strengthen, and amplify health equity in your region!
Photo credit: HealtheMed, Adobe Stock
---
February 2023
Trust and collaboration help build healthy families: Network member spotlight with First Steps to Healthy Families
View the full February 2023 newsletter at: Trust and collaboration help build healthy families | February Health Equity Networks Newsletter
Kami Kelm understands the fear some families feel when they interact with county social services or other government programs. She sees it in her work as case manager for First Steps to Healthy Families in Beltrami County: "One of my biggest challenges is just to get people to answer the door or the phone." But she also knows that the power of connection. When a community supports a family, that family can more easily get what it needs. "When I can connect and we can talk honestly, we have had some amazing turnarounds," she says.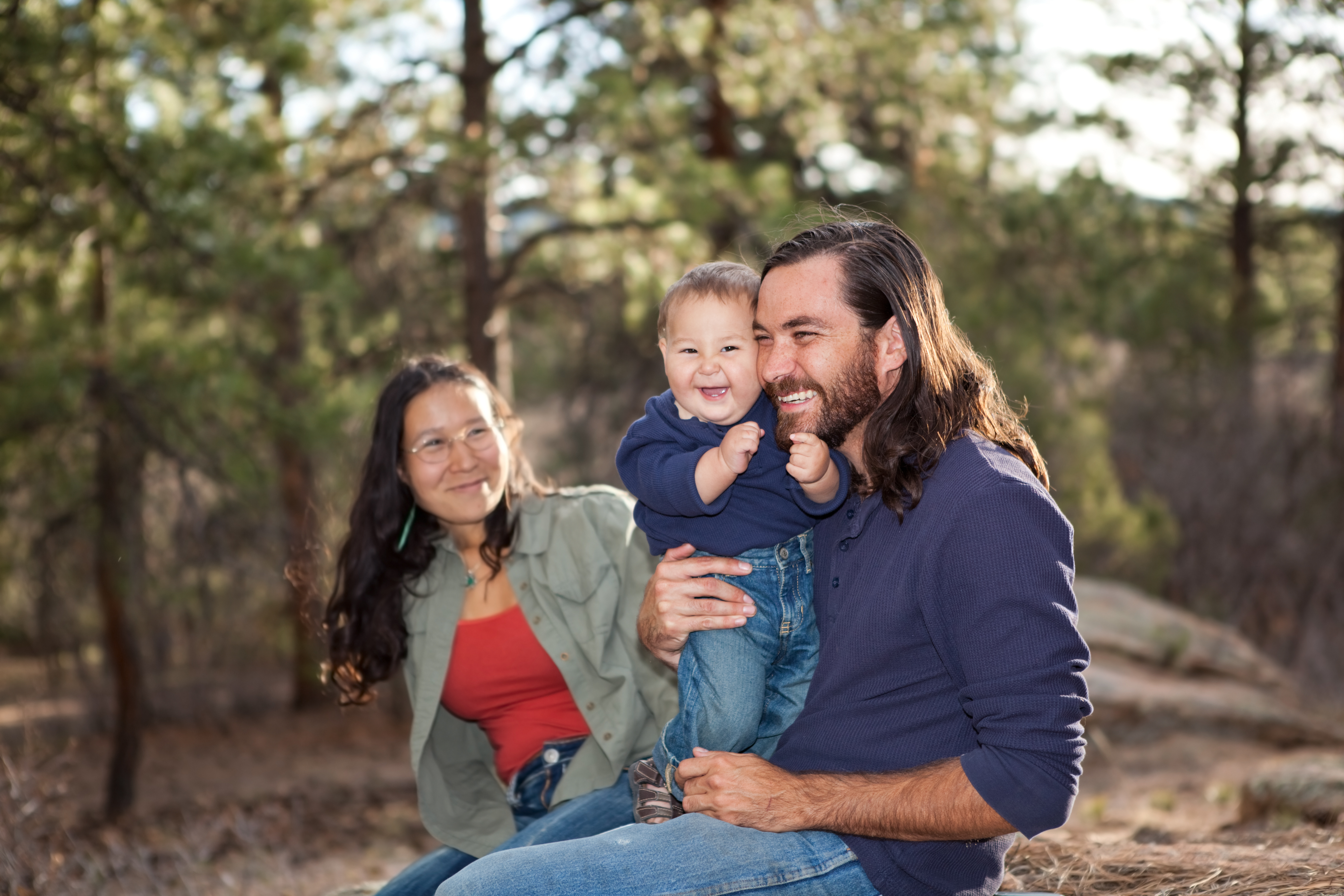 Eight years ago, Beltrami County started First Steps to Healthy Babies, in partnership with the Red Lake Nation, Sanford Health, and others, to help parents with prenatal care and sober supports. It provided postpartum services until a baby turned one year old. Today, that program has expanded to operate as First Steps to Healthy Families, and Kami works with families until children turn five years old.
"We really have to work together to meet the needs of our community. We have to do a lot with less, and that requires relationships." – Jeff Lind, division director, Beltrami County Social Services
Above all, First Steps to Healthy Families seeks to help participating families understand that pregnancy is not a cure for addiction. Their model has expanded to other counties and communities, and the team networks with similar programs to compare notes. "We were the guinea pigs. To see it now is really cool," says Kami.
Jeff looks at the big picture, and thinks a county made up of rural and small-town residents has the strength of community and collaboration on its side. "We certainly have all the challenges you'd see in urban areas," says Jeff. "Our rates of overdose and deaths from overdose are very high. But what we do have in our county is [our] collaborative nature. We don't have the resources that other more urban areas do, so we really have to work together to meet the needs of our community. We have to do a lot with less, and that requires relationships."
"There's not always a quick answer for every person, but within the community we can piecemeal things together. That's what happens when you do enough collaboration. It is those connections that lead me to opportunities to help someone." – Kami Kelm, case manager, First Steps to Healthy Families
Kami recalls helping a mom of four living in unstable housing. Without any means of transportation, the family couldn't connect with the services they needed on their own, so Kami drove them to the Red Lake Nation government office for the day, where the children were enrolled as members and they could get on a tribal housing waitlist. "We just took a day, drove over, and got it all done," explains Kami.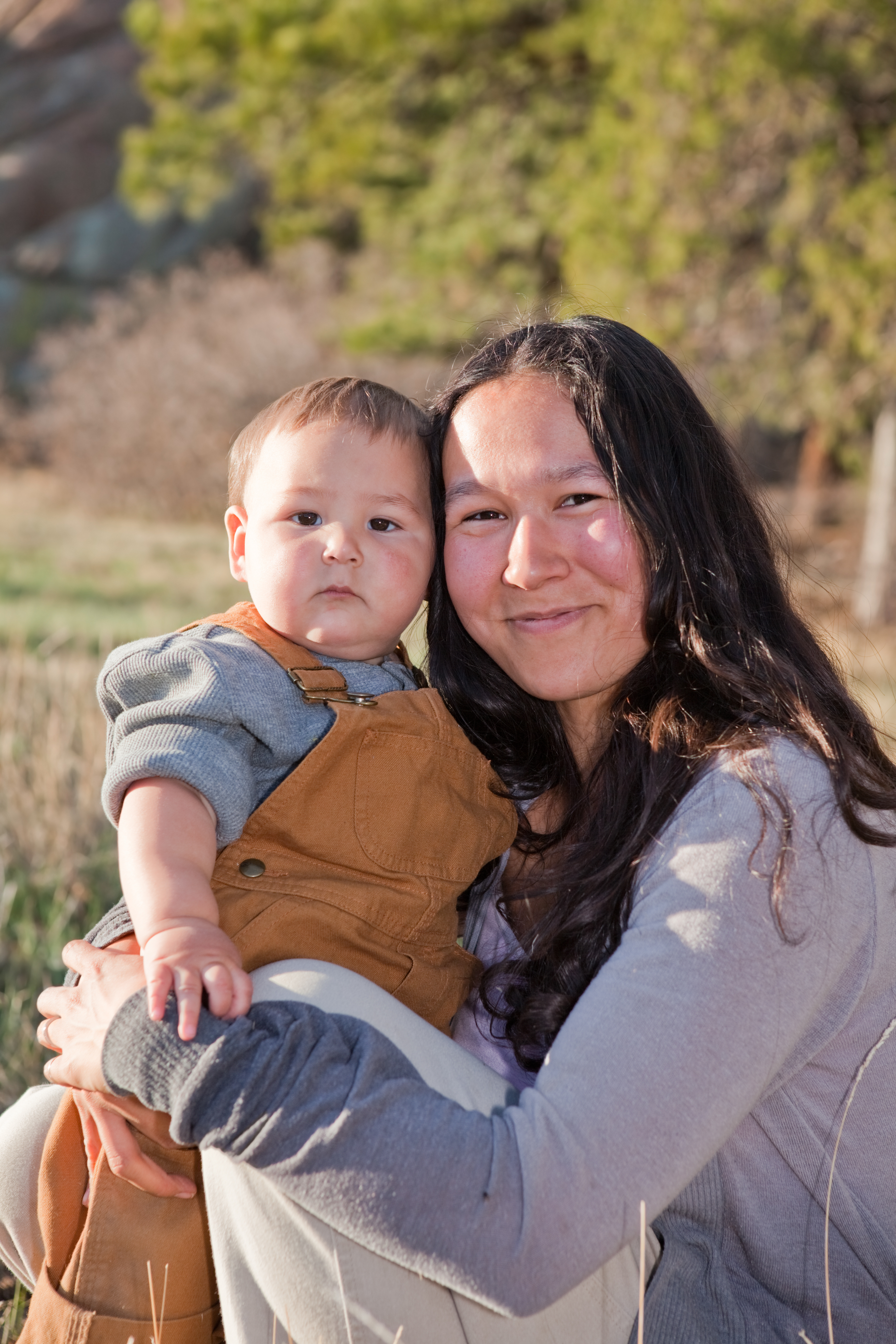 Kami and Jeff explain that First Steps to Healthy Families has evolved and changed through the years, as grant funding comes and goes, resources ebb and flow—not to mention COVID, which "threw a curveball, and changed partnerships and routines," says Kami.
People also use different substances than they did when First Steps first started. Substance use has moved from opioids to heroin and meth to fentanyl. "People are getting stronger and stronger drugs," says Kami. "We have to be aware of the trends and also the resources available. When we see something new, we all share information with each other."
Jeff and Kami have also seen advances in approaches to substance use such as an emphasis on harm reduction and medically assisted treatment, which means First Steps to Healthy Families has more options to help support the families in the program. "The freedom that we have to tailor this project to the community is really cool," says Kami.
"Every community should have something like this and work with families, not against them." – Jeff Lind, division director, Beltrami County Social Services
Read more about how First Steps to Healthy Families helps families get the help they need:
Join the Northwest Health Equity Network and find ways to partner with First Steps to Healthy Families and other organizations to connect, strengthen, and amplify health equity in your region!
Photo credit: Adobe Stock
---
January 2023
It's all about relationships: Network member spotlight with Dakota Child and Family Clinic
View the full January 2023 newsletter at: It's all about relationships! January Health Equity Networks Newsletter
Metro Health Equity Network member organization Dakota Child and Family Clinic turned 10 years old last year. After facing closure in 2011, the community around the clinic organized, formed a board, and applied for nonprofit status. Community members even personally painted and improved the clinic building, living out their mission: Providing healthcare for people, not for profit.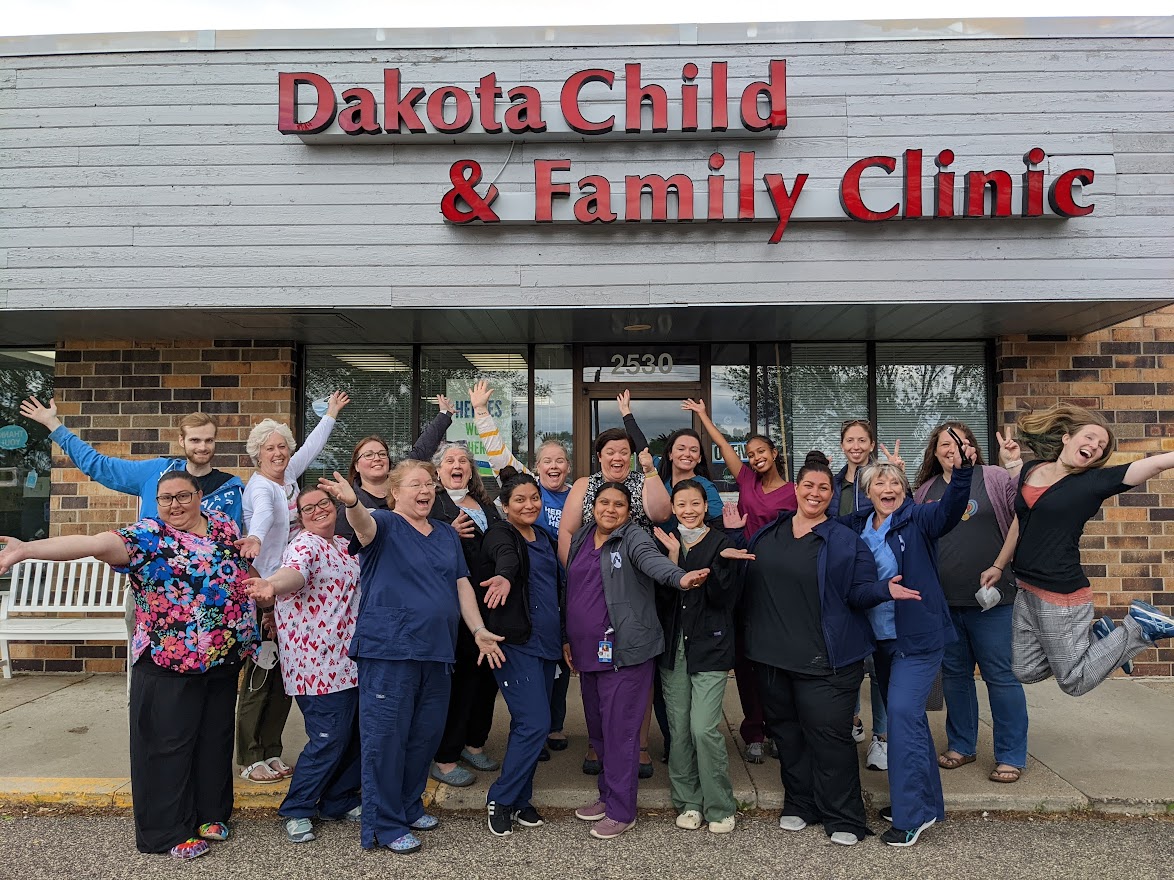 Kelly Kenley, Executive Director, shares the the clinic's "whole person, whole picture" focus, and notes its emphasis on a nurse practitioner model. Clinic highlights include:
After meeting with staff, it is discovered that a patient suffering from back pain is also homeless. Some of the problems are because the patient is sleeping on floors and couches. The clinic works to help the patient find a comfortable place to sleep.
A child with medical trauma isn't able to be inside the clinic for a visit. The clinic staff walks out to the family car in the parking lot and examines the child there.
Another patient has high blood pressure, apparently related to stress. The clinic assists with medications, but they also support the patient by helping them access mental health services.
A family new to the country brings a child into the clinic who is suffering from severe abdominal pain. It becomes clear that they need to go to the hospital. The family has applied for insurance, but it is still in process, so affordable transportation options are limited. The staff arranges and personally pays for Lyft transportation to get them to the hospital.
The clinic provides free initial health care appointments at Mission Outpost, a local food and resource center, with a sliding fee scale for continued care if needed.
Services for Spanish-speaking and Russian populations are available, and some staff have completed a medical translation program to assist in case management.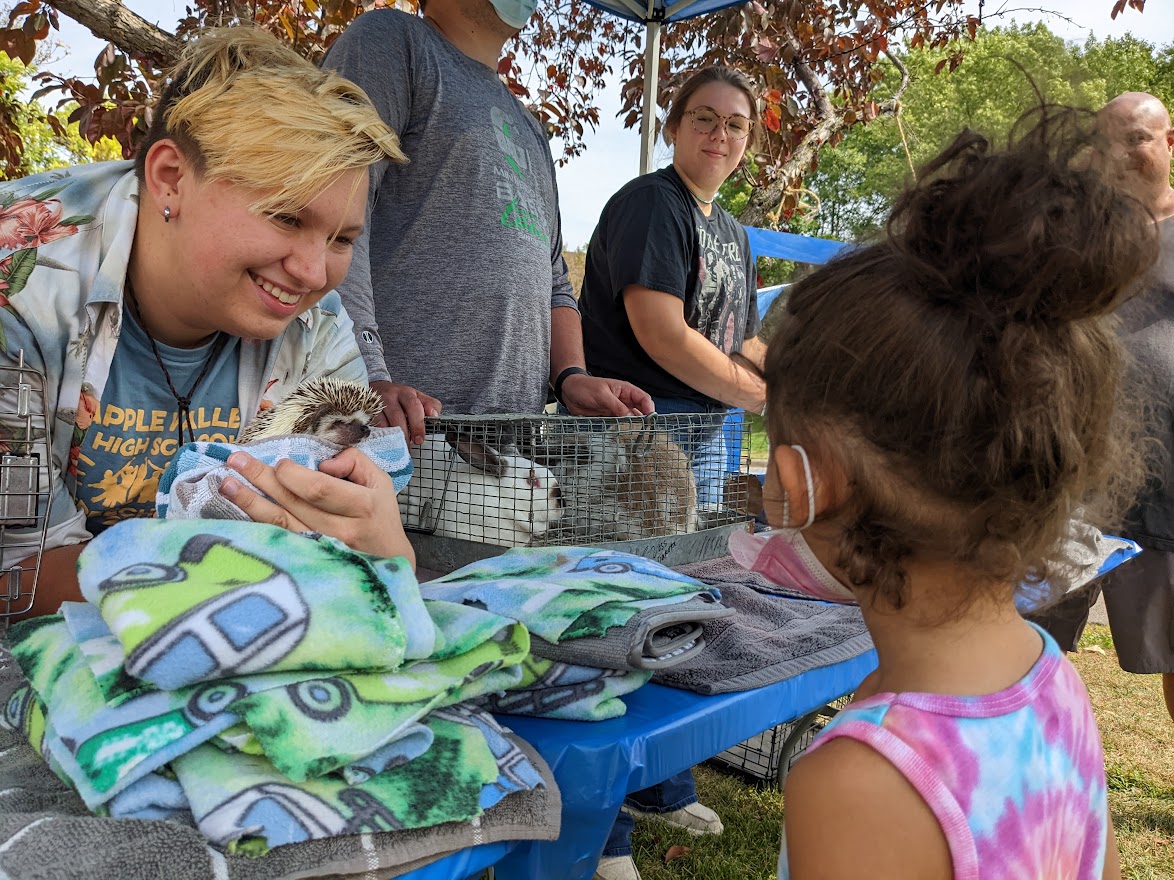 The clinic also offers mental health services. Kenley relays the clinic's struggle, "We aren't going to one-to-one our way out of the current mental health crisis. So what other things can we do to support mental health?" The clinic organizes support groups under headings like "It's Complicated" and "Safety Net," alongside Spanish-speaking support groups, support groups for families with challenging children, and a local Transforming Families chapter. A social worker attends many of these meetings, connecting participants to services and follow-up. "When something is hard, it helps when somebody knows you're struggling," says Kenley.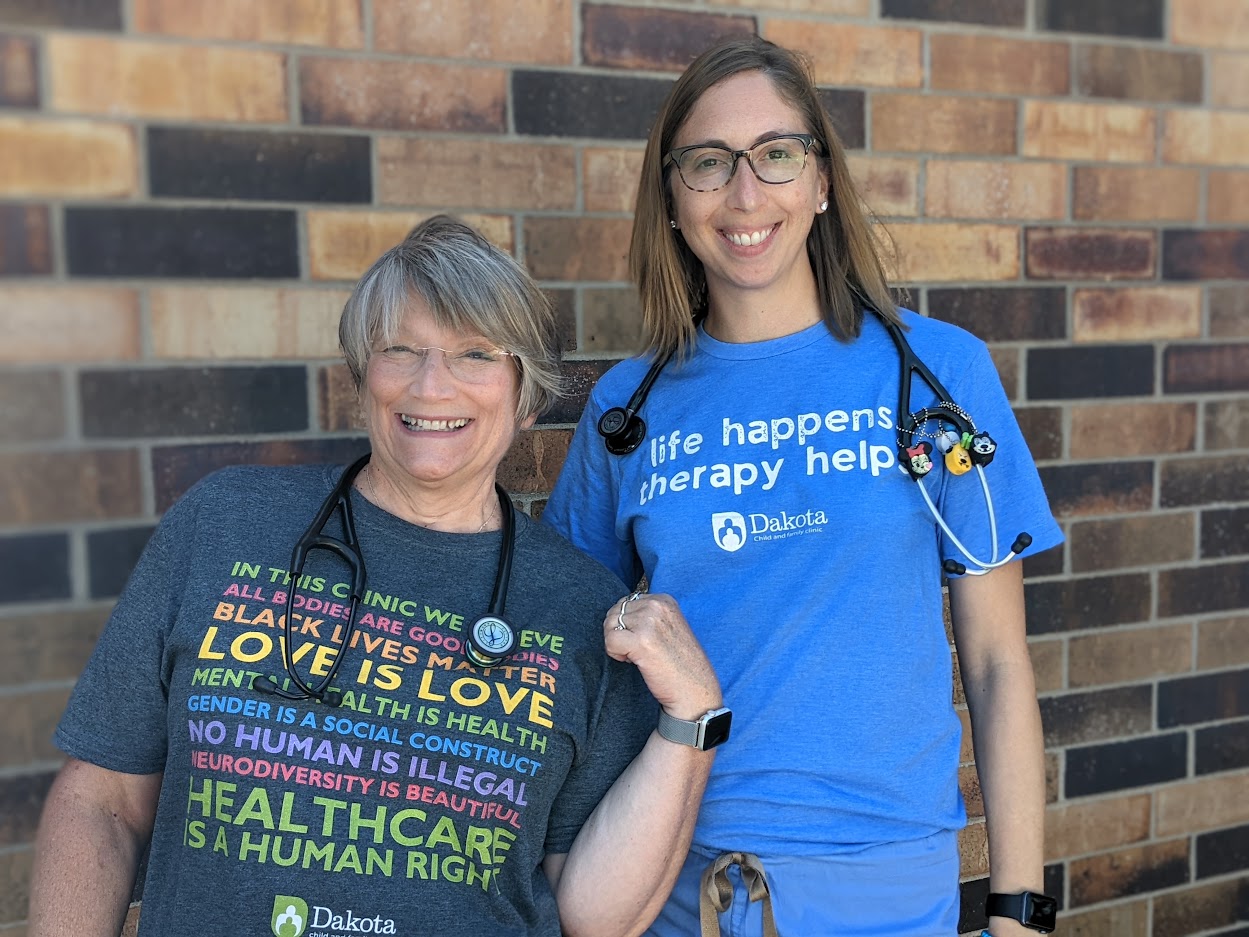 Kenley also notes COVID has been the impetus for significant growth. "It offered a unique opportunity we would not have had otherwise," she says. The clinic offered barrier-free COVID testing and drive-up testing in three locations in Dakota County, with no ID required. The clinic also offered on-site testing at three local school districts during the 2020-2021 school year. By advocating with Dakota County, the clinic could reduce barriers and wait times.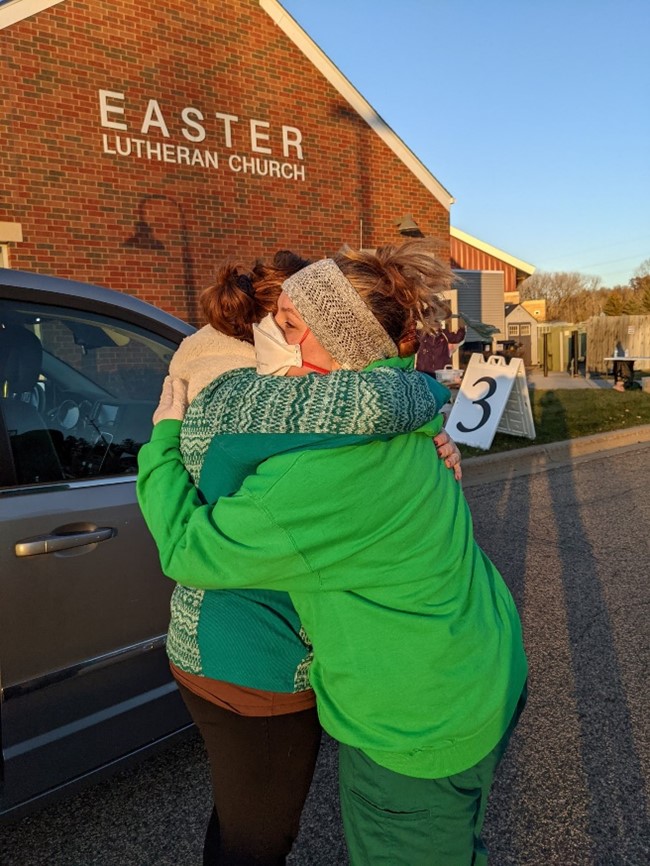 And in the future? Dakota Child and Family Clinic's hope is to expand to other food shelves and shelters. Staff dream of outfitting a mobile unit. According to Kenley, "Our efforts raised our profile in the community. We built more trust, and it's a privilege to have earned that. Now that we have, there is so much to do. It can be overwhelming at times. But it's all about relationships."
To learn more about Dakota Child and Family Clinic, join us at the January 24 Metro Region Health Equity Network gathering for the region's member spotlight.
Join the Metro Health Equity Network and find ways to partner with Dakota Child and Family Clinic and other organizations to connect, strengthen, and amplify health equity in your region!
Photo credit: Dakota Child and Family Clinic
---
November 2022
We're building health equity together!
View the full November newsletter at: We're building health equity together! November Minnesota Health Equity Networks Newsletter
---
October 2022
Inaugural newsletter from the Minnesota Health Equity Networks
View the full October newsletter at: Welcome to the inaugural Health Equity Networks newsletter!
Connect: Who should join their Health Equity Network?
A note from Shor Salkas, project supervisor...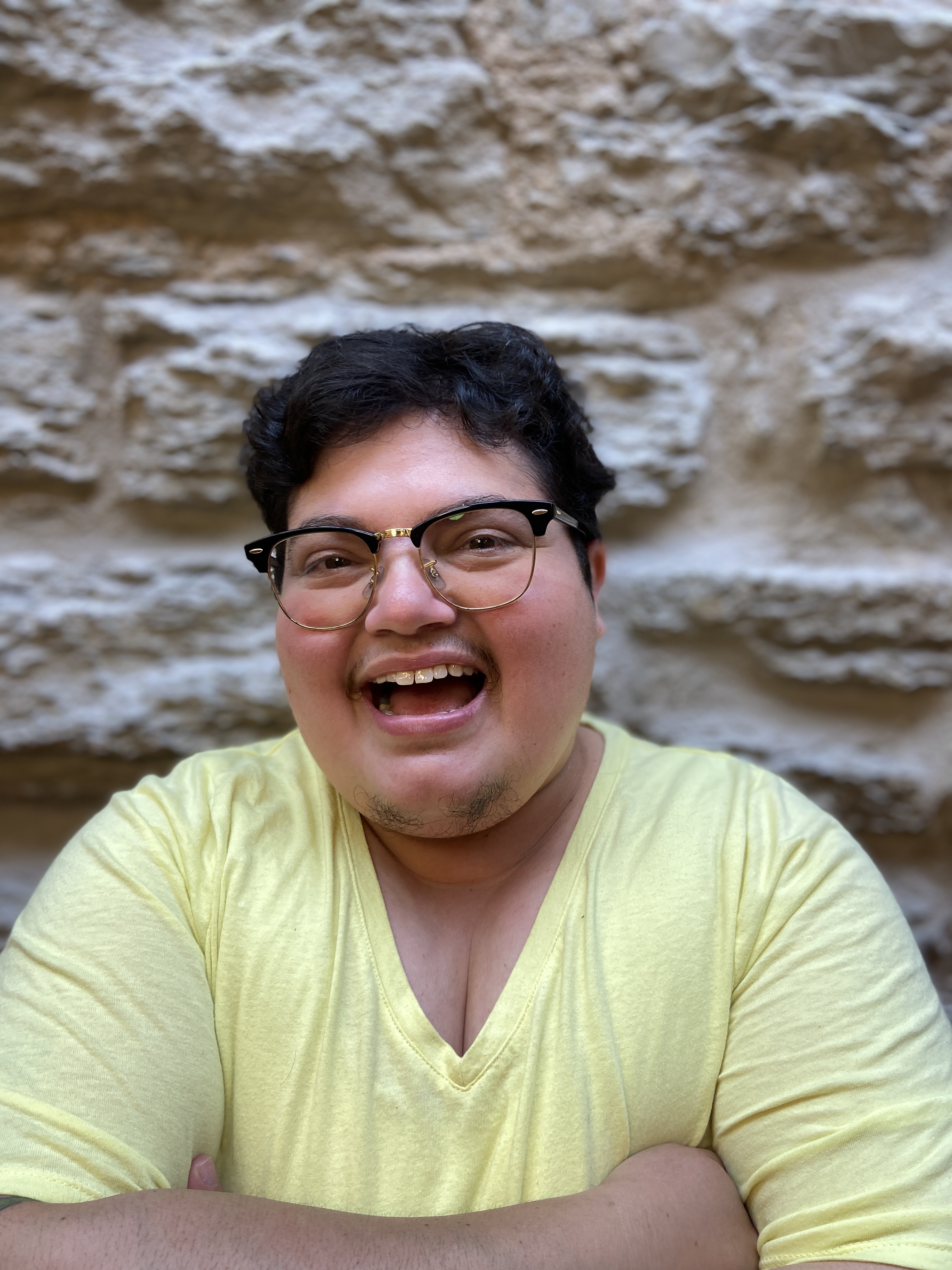 The Minnesota Health Equity Networks are based in the power of relationships.
Relationships are a core human need. We need to know the people that are our neighbors, that we work with, that live in our communities. The people around us lift us up and support us in our struggles. We thrive as individuals and as communities when we are connected.
And this applies to our work in public health and advancing health equity, as well. A relational approach to changing our world is not new, but it is still revolutionary. We are asking you to show up, get curious about each other, and deeply care about each other and about changing our communities and systems to ones that heal, not harm.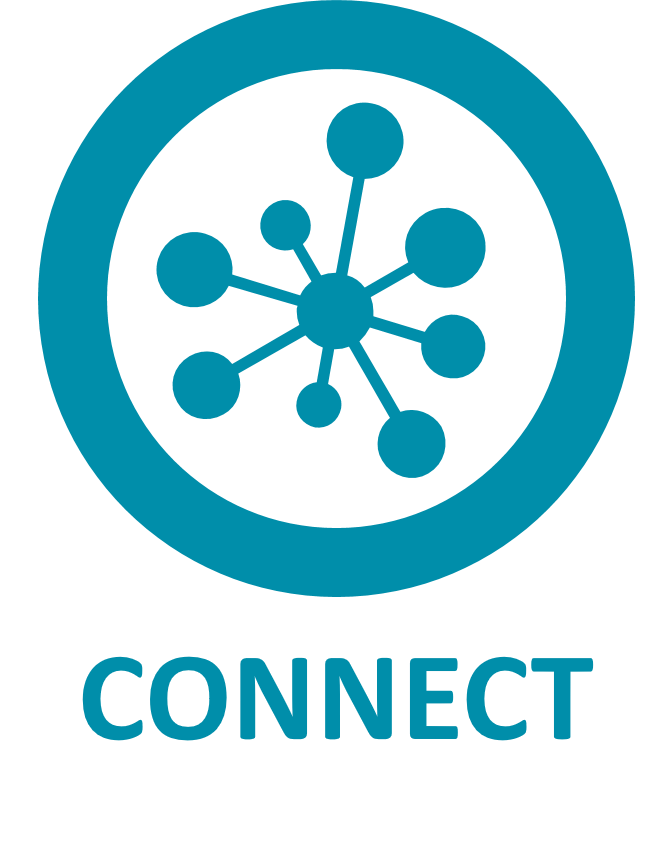 We invite you to regional network gatherings and connect to each other in intentional ways—to get curious about how to lift up your successes and collaborate on how to go deeper in supporting your communities. The networks will also offering trainings and coaching throughout the year to deepen knowledge on a variety of health equity issues that are important to communities across the state. All of our offerings are open to your thoughts and feedback, because mostly, we want to get to know you.
To find the coordinators, dates of gatherings and trainings, check out our website at Minnesota Health Equity Networks and click on "Events and training opportunities."
Who belongs in the Minnesota Health Equity Networks?
The short answer is anyone. One of the goals of this project is to support the public health system and to come together around health equity and community engagement issues in new and different ways. So expect a lot of folks from "the public health system" in network gatherings and spaces. But network staff have also been building relationships with community organizations, folks in Tribal health, and throughout our regional communities.
Come as you are, and we invite you to come:
With an open mind and open heart
With curiosity
Ready to get comfortable with discomfort
Ready to meet and connect with people, new and familiar
As a life-long learner
There are no membership criteria. We hope that you will join us and together we can connect our communities, strengthen our work, and amplify our achievements. Together we can work toward promoting health equity in Minnesota.
Read the rest of the October 2022 newsletter at: Welcome to the inaugural Health Equity Networks newsletter!
---
Funding for this project is provided by the CDC OT21-2103 COVID-19 Health Equity Grant.
Last Updated:
05/25/2023