Intestinal Illness Acquired From Animals
Related Topics
Contact Info
Infectious Disease Epidemiology, Prevention and Control Division
Contact Info
Infectious Disease Epidemiology, Prevention and Control Division
Safer Farm Animal Contact Exhibits (Safer FACEs)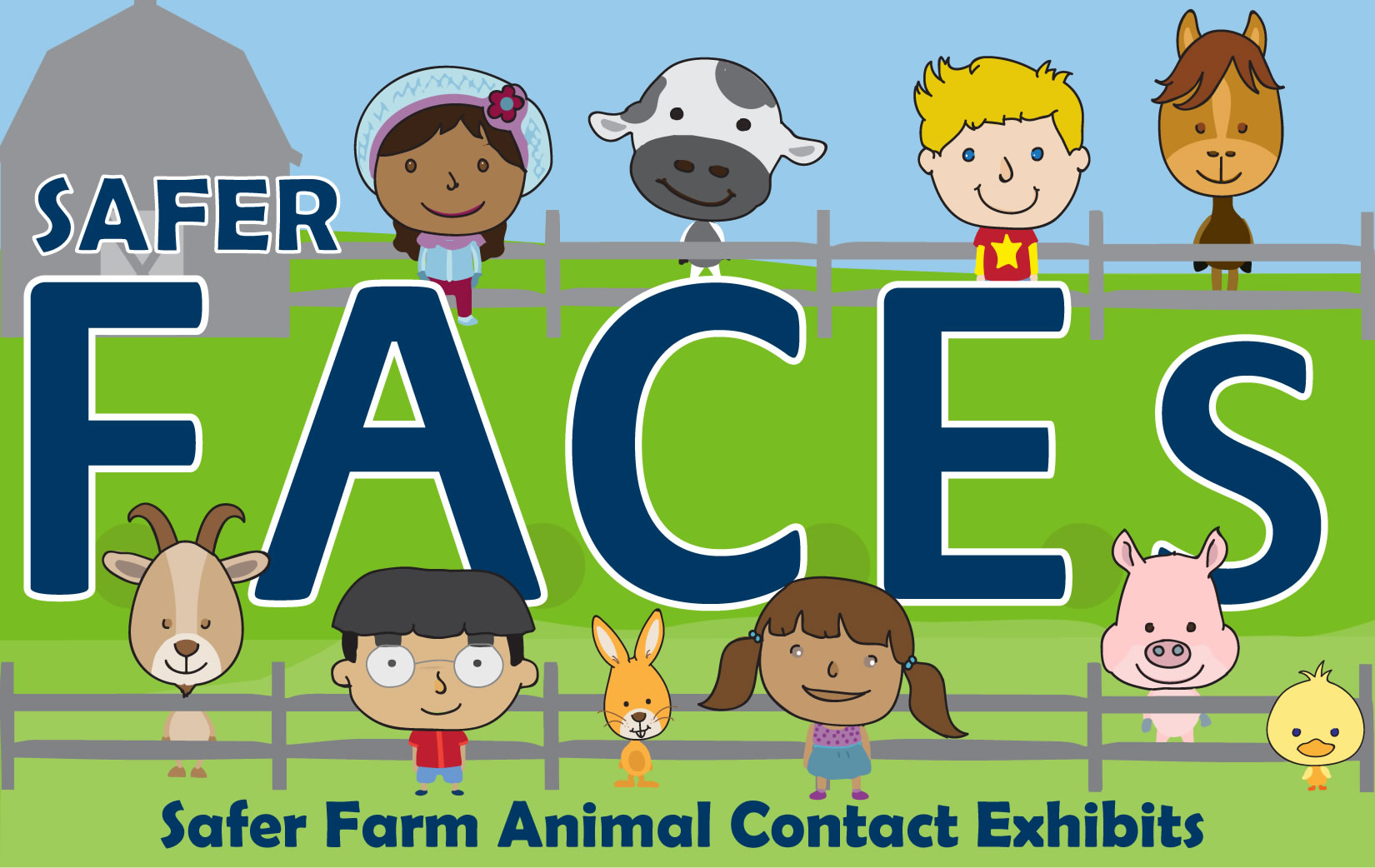 Own a farm that hosts visitors? Volunteer at the county fair? Operate a pumpkin patch with a petting zoo? Run a pizza farm event?
The Safer Farm Animal Contact Exhibits (Safer FACEs) training program can help you understand the risks of illness and injury from farm animals, and how to protect your visitors. This free, online and voluntary training program is offered by the Minnesota Department of Health. When you complete the program, MDH will provide certification that your organization has learned best practices for visitor-animal interactions.
The intended audience includes owners, operators and staff of:
Fairs
Petting zoos
Agritourism venues such as orchards and pumpkin patches
Farms that host the public
Any other venue where the public can visit and interact with animals
The training consists of six online modules and short quizzes, and should take 2-3 hours to complete. It is designed to allow users to work at their own pace, and exit and return as needed.
Topics covered include:
Overview of health risks from animals
Facility Design
Animal care and management
Staff training
Visitor education and signage
Handwashing
Participant comments:
Fairgrounds manager: "The topics were informative and helpful. We will be better prepared for our county fair."
Nature center/small farm operator: "My job is training and mentoring new staff. I will definitely have them take this course to help them understand why we do things the way we do at the farm."
Petting farm operator: "We've been pleased with the content and ease of use of Safer FACEs."
Local public health employee: "I really enjoyed the course. It was easy, visual, and didn't take much time to complete. I felt like what I learned was valuable."
Registration
To take the Safer FACEs training course, please follow the registration instructions below. (Registration is used only to track participant's progress in the course and to send certificates of completion. MDH Zoonotic Diseases Unit does not have regulatory authority. We will not share registration information with anyone unless an official request is made, as required by law.)
For more information please email SaferFaces@state.mn.us with the following information: your name, your animal contact venue, and the best way to contact you. Alternatively, please call 651-201-5414 and ask about Safer FACEs.
Registration:
Click the "Start Here for Login Screen" button.
On the Login Screen.

Enter your username and password.
OR
Click the "Sign Up" button.

Once registered, type "safer faces" in the search box.
Navigating the training:
Use the or buttons on the bottom left to move forward through the slides. You can use the button to go backward one slide at a time. The slides are text and photos only. There is no audio or video at this time.
Each of the modules ends with a short quiz. You must answer the questions correctly to move forward, but if you get one wrong, you can try again.
You can also navigate using the slider, but only within each module. It will stop when you reach a quiz you haven't taken.
If you want to pause the training, you can stop where needed. When you login and resume, you will automatically return to where you stopped.
The program will notify MDH when you have completed the training. We will contact you about your certificate of completion.

Resources:
For a complete list of resources cited in the Safer FACEs training, visit the Safer Farm Animal Contact Exhibits (Safer FACEs) Resources page.
If you have any questions about registration or the program, please email us at SaferFaces@state.mn.us and we will get back to you as soon as we can. Or you can call 651-201-5414 and ask for Safer FACEs. Thank you!
The Safer FACEs training program was created with funding from the Upper Midwest Agricultural Safety and Health Center (UMASH).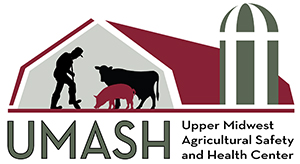 For more resources on agritourism, such as educational videos, handwashing posters and more, visit the UMASH Agritourism webpage.
Last Updated:
10/26/2022