Local Partner Resources
Related Topics
Environmental Health Division
Environmental Health
Continuous Improvement Board
The Environmental Health Continuous Improvement Board (EHCIB) was chartered by the Local Public Health Association (LPHA) and the Minnesota Department of Health (MDH) to fundamentally advance Minnesota's state-local partnership in Environmental Health (EH). EHCIB has been a workgroup of the State Community Health Services Advisory Committee (SCHSAC) since March 24, 2017.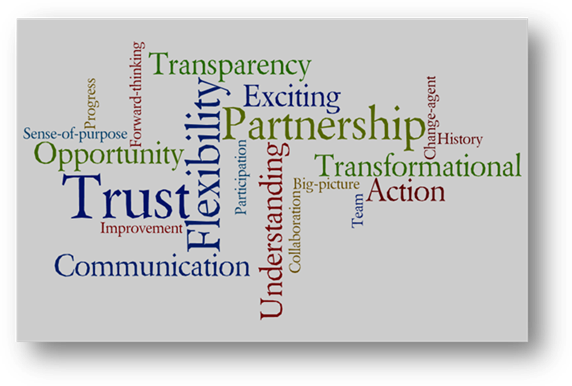 *Elements of the EHCIB's vision
2022 Board membership
Lisa Brodsky, Scott County
Amanda Buell, Hennepin County*
Andrea Demmer, Otter Tail County
Bill Groskreutz, Faribault County Commissioner
Sarah Grosshuesch, Wright County
Jesse Harmon, Nicollet County
Tom Hogan, Minnesota Department of Health*
Angel Korynta, Polk County
Jason Newby, City of Brooklyn Park
*co-chair
Charter
Next meeting
Join Us!
December 18, 2023, 10:30 a.m.-12:30 p.m.
Agenda will be posted closer to the meeting date.
Previous meeting
September 18, 2023
Initiatives
Archived materials
Past meeting materials can be found at EHCIB Archived Meeting Materials.
Older meeting documents are available upon request by calling 651-201-3880 or sending an email to: health.ophp@state.mn.us
Last Updated:
09/19/2023