Eliminating Health Disparities Initiative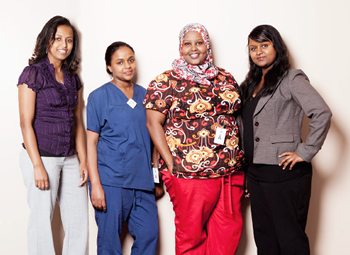 The Eliminating Health Disparities Initiative (EHDI) grant program was created to address health inequities for populations of color and American Indians across eight different priority health areas. Every few years, the program allocates competitive grants to organizations and tribes across the state of Minnesota.
To learn more about the EHDI program, current grant recipients, and selected accomplishments from recent years, check out the 2019-2023 EHDI Handout.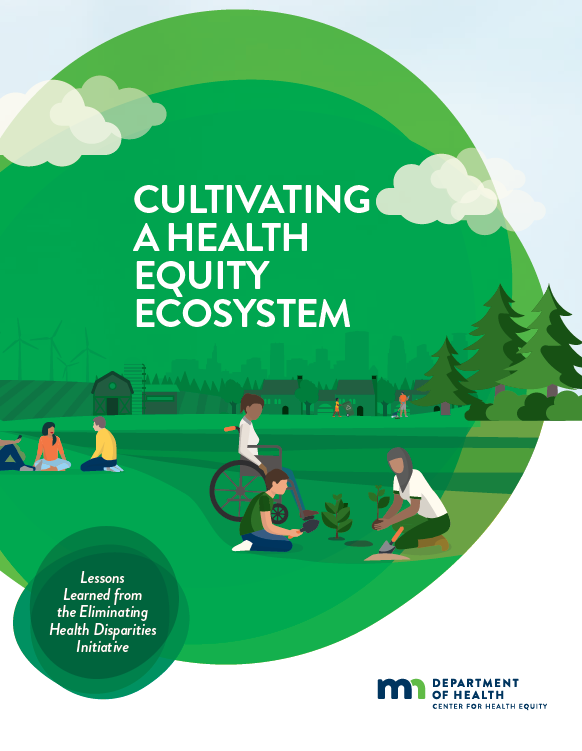 Check out our new report!
As we approach the 20th anniversary of the creation of EHDI, we've been reflecting on our state's investment in these grants and its impact over the years, as well as what future investments are needed in order to strengthen Minnesota's ecosystem to advance health equity for all. Out of this reflecting, analyzing, and visioning came this report: Cultivating a Health Equity Ecosystem: Lessons Learned from the Eliminating Health Disparities Initiative.
Visit Health Equity Funding Opportunities to learn about the request for proposal (RFP) for the EHDI 2023 Evaluation Capacity Building Grant.
About EHDI Grantees
Upcoming Grantees (2023-2027)
To be announced soon. Please visit the EHDI RFP webpage for more information.
Current Grantees (2019-2023)
Previous Grantees (prior to 2019)
For EHDI Grantees
Other Resources
Last Updated:
09/07/2023