2019 Health Equity Summit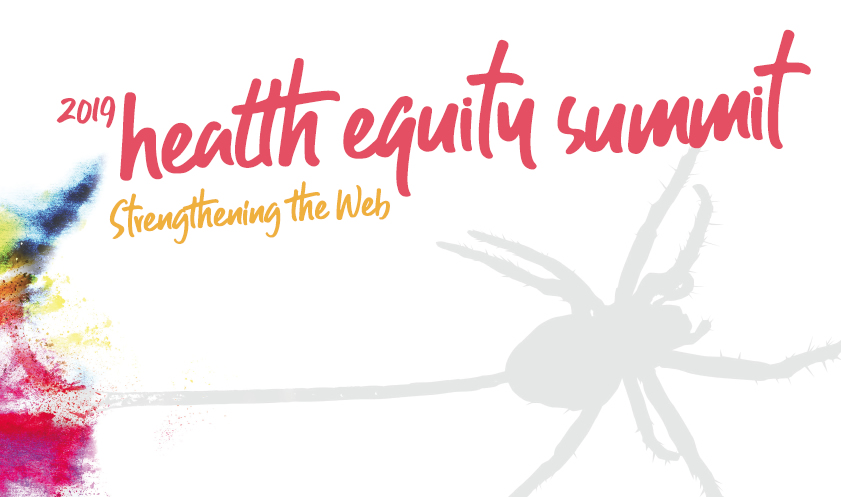 The Health Equity Summit was held in 2019 as a partnership between the Center for Health Equity, the Health Equity Leadership Network (HELN) and the 2016-2019 cohort of Eliminating Health Disparities Initiative (EHDI) grantees. The summit brought together 220 leaders from across sectors, geographies, communities, and experiences. The theme of the summit was: "Strengthening the Web: Building Our Networks to Activate Health Equity." The event was designed to bring together health equity leaders and champions from across Minnesota communities to connect, strengthen and amplify our collective efforts.
Co-sponsors of the 2019 summit included the Blue Cross Blue Shield Center for Prevention; the Minnesota Department of Human Services; the University of Minnesota Program in Health Disparities Research; and the Catalyst Initiative at the Minneapolis Foundation.
The goals of the summit were to:
Connect - Build connections to others advancing health equity in Minnesota.
Strengthen – Begin mapping connections and gaps in who is doing what throughout the state.
Amplify - Leverage collective power to think differently about what is needed and what is possible to advance health equity in our state.
Check out the 2019 Health Equity Summit Overview (PDF) to learn more about the summit and read the notes from participant discussions throughout the day.

Last Updated:
08/03/2023