Minnesota Laboratory System (MLS)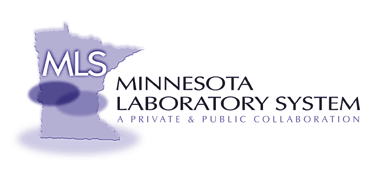 "An integrated network of public and private clinical laboratories working together to protect and improve the health of all Minnesotans."
On this page:
MLS Information
Spotlight
Meetings and Workshops
Education and Training Resources
Specialized Topics
Other CE and Competency Assessment Resources
MLS Information:
Spotlight
Meetings and Workshops
Education and Training Resources
ASCLS Online Education
Resources may be purchased through the ASCLS website, which include publications, CDs, and self-study materials eligible for P.A.C.E. credit.


ASCP Online Courses
CE package options are available by selecting "Access Online Education" and then "CE Packages" on the ASCP Online Courses webpage. Users need to log into their ASCP account in order to browse the online CE library.


National Laboratory Training Network (NLTN)
APHL offers a range of high-quality continuing education programs to strengthen the skills of laboratorians and promote excellence in laboratory practice. It sponsors education programs both independently and through the National Laboratory Training Network (NLTN). Participants can receive continuing education credits (PACE, CDC, etc.) for most APHL or NLTN programs.


NLTN Online Training features laboratory training available at your convenience, and at your own pace — anytime, anywhere! These programs include: on-line courses, "Laboratory Workshops To Go," CD/DVDs, previously recorded teleconferences and podcasts.
Specialized Topics
CDC's DPDx Parasitology Training
The CDC's Division of Parasitic Diseases offers hands-on training workshops, reference slides and CDs, online training courses and archived case studies.


Hazardous Materials Regulations (HMR)
HMR are issued by the Pipeline and Hazardous Materials Safety Administration and govern the transportation of hazardous materials by highway, rail, vessel and air. HMR address hazardous materials classification, packaging, hazard communication, emergency response information and training.


National Incident Management System (NIMS)
These free online courses are presented by FEMA's Emergency Management Institute and meet emergency preparedness requirements for Joint Commission accreditation.


IS-700.B: An Introduction to the National Incident Management System
This course provides an overview of the National Incident Management System (NIMS). The National Incident Management System defines the comprehensive approach guiding the whole community - all levels of government, nongovernmental organizations (NGO), and the private sector - to work together seamlessly to prevent, protect against, mitigate, respond to, and recover from the effects of incidents. The course provides learners with a basic understanding of NIMS concepts, principles, and components.
IS-100.C: Introduction to the Incident Command System, ICS 100
ICS 100, Introduction to the Incident Command System, introduces the Incident Command System (ICS) and provides the foundation for higher level ICS training. This course describes the history, features and principles, and organizational structure of the Incident Command System. It also explains the relationship between ICS and the National Incident Management System (NIMS).
IS-200.C: Basic Incident Command System for Initial Response
IS200, Basic Incident Command System for Initial Response, reviews the Incident Command System (ICS), provides the context for ICS within initial response, and supports higher level ICS training. This course provides training on, and resources for, personnel who are likely to assume a supervisory position within ICS
Other CE and Competency Assessment Resources
If you have additional education and training resources to post, please email health.mnlabsystem@state.mn.us