Protect Yourself!
Stop the spread of germs!
These materials were created for facilities to print and post in entry areas. They can be printed in black and white (greyscale) or in color. This poster currently only available in English.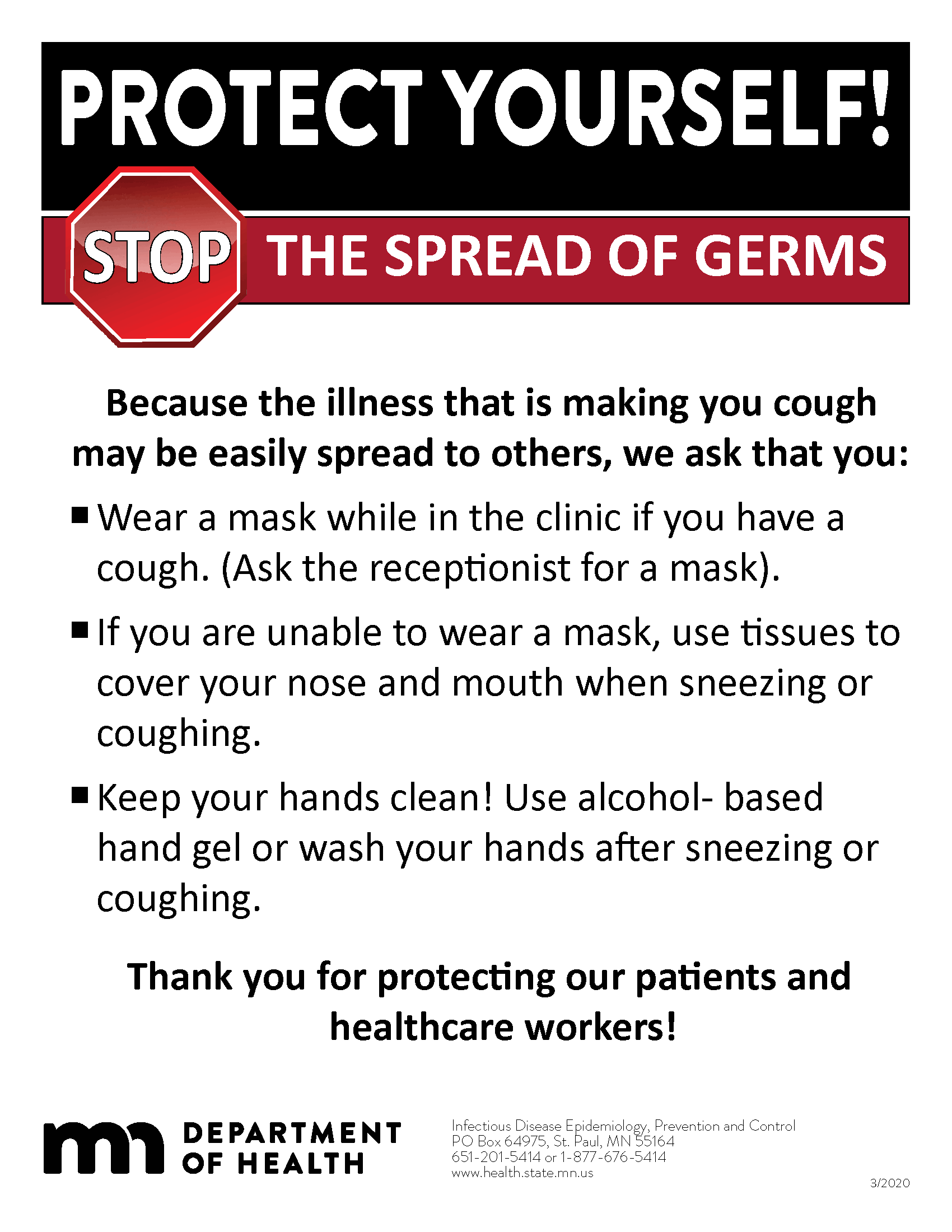 Because the illness that is making you cough may be easily spread to others, we ask that you:

Wear a mask while in the clinic if you have a cough. (Ask the receptionist for a mask).

If you are unable to wear a mask, use tissues to cover your nose and mouth when sneezing or coughing.

Keep your hands clean! Use alcohol- based hand gel or wash your hands after sneezing or coughing.

Thank you for protecting our patients and healthcare workers!