Student Parent Support Initiative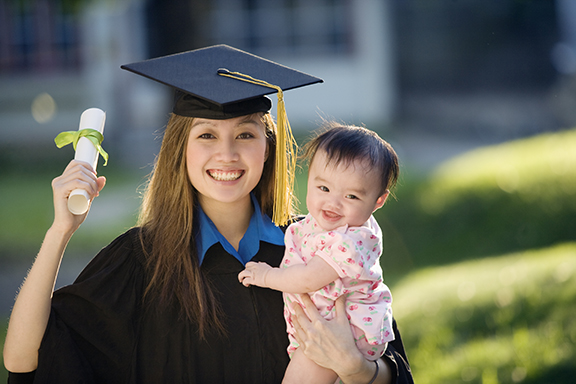 Minnesota's Student Parent Support Initiative addressed the health and educational needs of college-age expectant and parenting students across Minnesota. College-age people are at high risk for unintended pregnancies, unhealthy behaviors during pregnancy, and are at a crucial time in their lives for building their future through post-secondary education.
The Student Parent Support Initiative had three primary goals:
Expectant and parenting teens, women and men accomplish their post-secondary education goals at institutions of higher education.
Expectant and parenting teens, women and men maintain positive health and well-being for themselves and their children.
Institutions of higher education capacity for serving expectant and parenting teens, women and men will be increased.
Higher education has a direct correlation to future earning potential. Research also shows that unintended pregnancies are associated with education and income. Women in Minnesota reporting an unintended pregnancy were less likely to report "some college" or "college or more."
The Minnesota Department of Health granted awards to nine institutions of higher education to provide services for pregnant or parenting students and their children.
The U.S. Department of Health and Human Services, Office of Population Affairs (OPA) released this video showcasing the Pregnancy Assistance Fund (PAF) in Minnesota. The PAF awarded funding to the Minnesota Department of Health for the Minnesota Student Parent Support Initiative (MSPSI). The video showcases how partnerships with nine colleges helped to support expectant and parenting students, increase re-enrollment rates, and promote health.
MN Student Parent Support Initiative: Advancing Health and Higher Education for Student Parent
s