Natural Disasters and Severe Weather
Related Site
Environmental Health Division
Winter Weather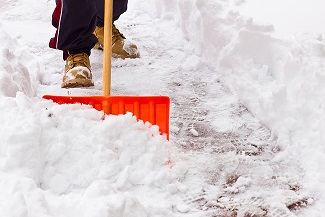 Minnesota is known for our cold and snowy winters, but staying warm and safe can be a challenge. Learn how to prepare for winter storms and prevent cold-related health problems, such as hypothermia and frostbite. The Centers for Disease Control and Prevention (CDC) provides excellent resources on staying safe and healthy during the winter, below are some of the highlights.
Preparing for a winter storm
Be prepared before a winter storm hits by planning ahead.
Make a plan.
Prepare your home.
Prepare your car.
Bring your pets indoors.
For more information: Preparing for a Winter Storm (CDC)
Stay safe during a winter storm
Winter storms can be dangerous. They can bring extremely cold temperatures, heavy snow, and ice, which can lead to power failures, loss of communication services, and dangerous road conditions.
Dress for the weather.
Check on your elderly neighbors.
Take precautions when traveling.
Stay informed.
For more information: Stay Safe During and After a Winter Storm (CDC)
Preventing cold-related health problems
What is hypothermia?
Hypothermia is caused by prolonged exposure to very cold temperatures. When exposed to cold temperatures, your body begins to lose heat faster than it is produced. Lengthy exposure will eventually use up your body's stored energy, which leads to a lower body temperature.
A body temperature that is too low affects the brain, making the victim unable to think clearly or move well. This makes hypothermia especially dangerous, because a person may not know that they are experiencing hypothermia and may not do anything about it.
While hypothermia is most likely at very cold temperatures, it can occur even at cool temperatures (above 40°F) if a person becomes chilled from rain, sweat, or submersion in cold water.
What is frostbite?
Frostbite is a type of injury caused by freezing. It leads to a loss of feeling and color in the affected areas, usually extremities, such as the nose, ears, cheeks, chin, fingers, and toes. Frostbite can permanently damage the body, and in severe cases can lead to amputation (removing the affected body part).
For more information: Prevent Hypothermia and Frostbite (CDC)
Additional resources
Last Updated:
06/28/2023