COVID-19 Community Engagement and Diverse Media Request for Proposals
(The application period has closed)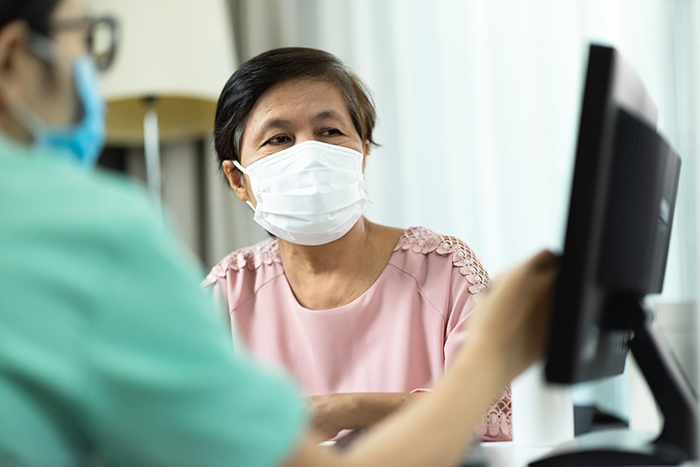 Review process summary (updated June 2023):
This request for proposals closed in January 2023. MDH received 150 complete applications before the deadline. The applications were reviewed by a committee of nearly 50 reviewers, including representatives from Minnesota's cultural and ethnic councils, community leaders, and MDH staff. Proposals were scored based on the criteria listed in the request for proposals.
MDH and the review committee were sincerely impressed with the quality of proposals. However, the nearly $19 million requested by applicants greatly exceeded the approximately $7.5 million available. MDH regretfully is unable to award funding to many worthy organizations serving Minnesota communities.
For more information about the 63 grantees selected through this request for proposals, please visit the COVID-19 Community Engagement and Diverse Media Grants page.
Request for proposals
The Minnesota Department of Health Center for Health Equity released a request for proposals (RFP) in December 2022 to aid the State in communicating with and engaging communities most impacted by inequities around COVID-19 messaging. The goal of this funding is to increase community understanding of and engagement around COVID-19 and community recovery among residents of Minnesota and the 11 tribal nations that share its geography – particularly residents from communities of color, American Indian residents, LGBTQ residents, residents with disabilities, and residents with limited English proficiency.
Interested applicants should review the following RFP for funding details and application requirements:
COVID-19 Community Engagement and Diverse Media RFP (PDF)
Timeline
RFP published: Dec. 15, 2022
Questions due: Jan. 9, 2023 (submitting questions is optional)
Applications due: Jan. 18, 2023*
Notice of award: March 10, 2023
Anticipated grant period begins: April-May 2023
*Deadline extended to Jan. 25, 2023 at 11:59 pm for proposals that will primarily reach American Indian, disability, or LGBTQ communities.
Questions
Please note that the question and answer period closed at 5 p.m. on Jan. 9, 2023. To ensure all applicants have access to the same information, questions submitted after this date will not be answered or posted to the website.
MDH staff posted answers to all questions received before the deadline to the COVID-19 Community Engagement and Diverse Media Request for Proposals FAQ page.
Application forms
Applications must be submitted using the online application form. After submitting the form, applicants will receive an automated confirmation email. Responders should reply to that email and attach the required supplemental materials.
Information session
Questions asked during the webinar were posted on the COVID-19 Community Engagement and Diverse Media Request for Proposals FAQ page.
Information Session Slide Deck (PDF)
Contact us
If you have questions or need assistance with application files, please send an email to health.covidmedia.mdh@state.mn.us or call 651-201-5813.
Other resources
Last Updated:
07/19/2023