Mental Health Promotion
Related Topics
Mental Well-Being and Resilience Learning Community
The Minnesota Department of Health leads a monthly learning opportunity for anyone who is interested in building resilience and promoting mental well-being.
When: Last Tuesday of each month from 10 a.m. - Noon
Learn: About effective well-being strategies and practical implementation steps from communities across Minnesota.
Dream: About creating thriving communities, families and youth.
Plan: Community and state action plans. Develop opportunities to partner with people in your community who are interested mental well-being and resilience.
Details: These are monthly statewide webinars and discussion that are held online via WebEx.
Webinars spotlight innovative strategies to promote mental well-being and resilience, emphasizing community-based and community-driven initiatives. Gatherings include practice discussions, sharing similar efforts in your location, relevant research or resources, networking, and planning next steps.
Registration: See registration links for each session below.
Learning Community Resources:
Upcoming Learning Sessions
A Deep Dive into the 2022 Minnesota Student Survey Mental Well-being Data
September 26
10 a.m. - Noon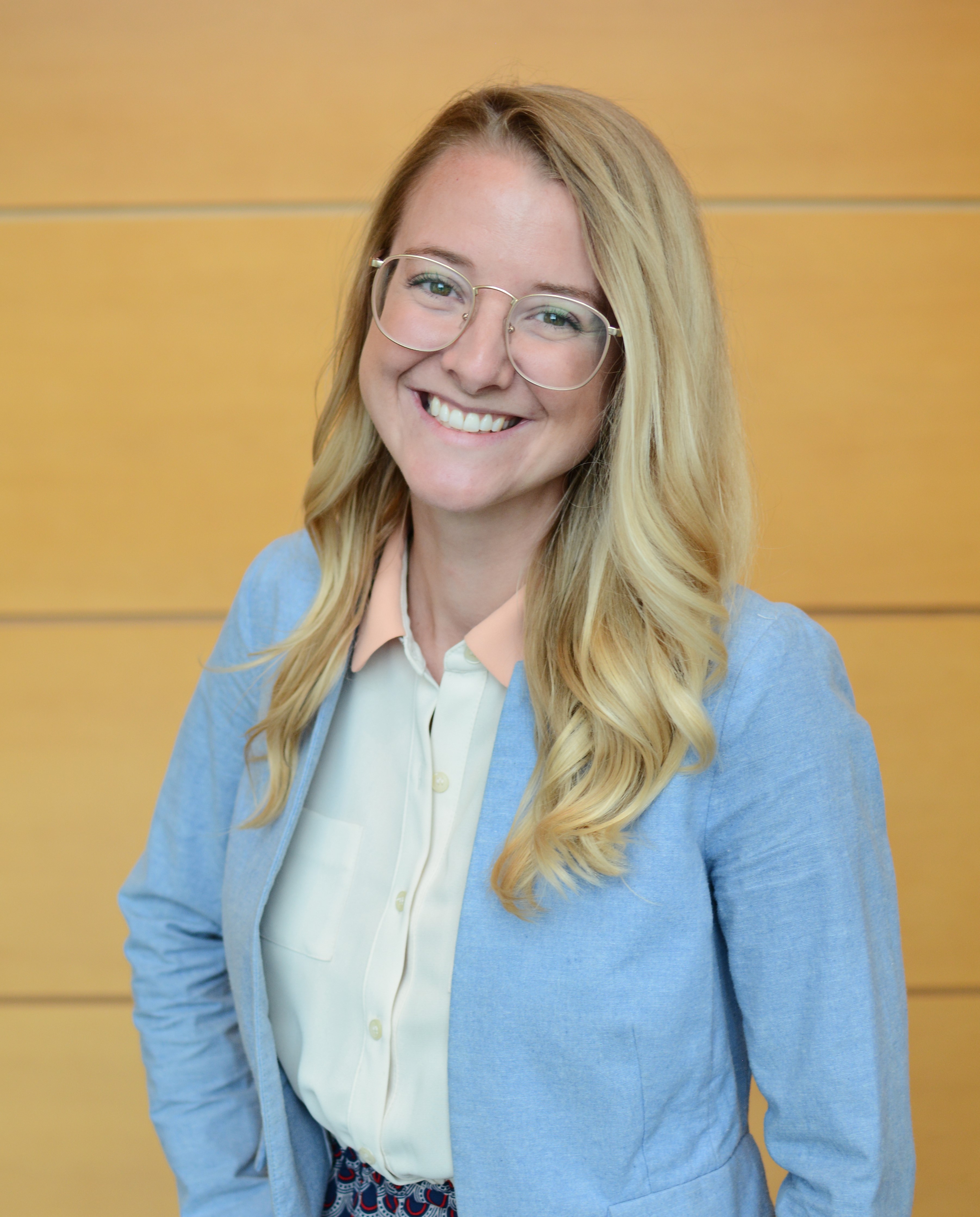 Molly Meyer, research scientist, Children and Family Health Division, MDH
The alarming increase in mental health concerns among youth in Minnesota and nationally has been broadly discussed, from depression and anxiety to suicide ideation. The Minnesota Student Survey captured a range of mental well-being components that can help us understand more about Minnesota student's well-being and potential opportunities to promote mental health. Key components like positive identity, empowerment, social connections, and other protective factors that are critical for well-being will be discussed, including a composite mental wellbeing data measure that considers the cumulative effect of having (or not having) multiple well-being components. We will share data about trends, and differences across geography, racial identity, gender, and sexuality. There will also be an opportunity to discuss how communities are utilizing the current data, and what existing data needs or questions communities and organizations have to best leverage this valuable data resource.
Previous 2023 Learning Sessions
Incorporating Restorative Justice in Schools
May 30
Laraine Mickelson, Mickelson Consulting LLC
Mediation, Consulting in Conflict Transformation, and conflict
Management Systems Design
Dave Perry, Cloquet Area Alternative Education Program (CAAEP)
Special Education and Social Studies teacher Restorative Practices coordinator
Tara Lere, East Range Academy of Technology & Science
Director
Greg Campbell, Minnesota Department of Education
Education Specialist, Safe and Supportive Schools
Restorative Practices continues to emerge as a social science in schools, workplaces, community networks, and justice systems as a way to build and maintain relationships and attend to relational harm. This workshop will focus on restorative practices in schools as an approach to create positive and inclusive school environments. Speakers will discuss how schools and partners can:
Embrace restorative philosophy as a whole-school approach.
Consider a continuum of tools and strategies within a restorative framework.
Develop meaningful accountability across all school stakeholders.
Use Restorative Practices with adults in the school.
Embrace students as change agents.
How Restorative Practices align with trauma informed care.
In Minnesota, restorative practices are being implemented to various degrees in many schools statewide. Learn about how the represented schools have embraced and expanded Restorative Justice throughout the school and steps your school can take. Learn about resources and tools to help including the Minnesota Department of Education Implementing Restorative Practices list of resources and an emerging Restorative Justice Minnesota Inventory for community led Restorative Justice. The panel has a wide range of knowledge and experience in restorative philosophy in various school settings and will offer their time to share and answer questions.
An Introduction to Nature Rx and Forest Bathing
March 28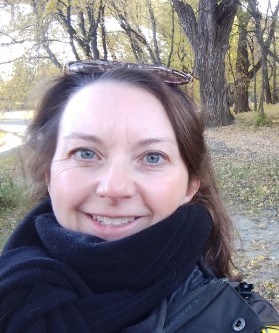 Sara Holger
Lead Interpretive Naturalist
Division of Parks and Trails
Whitewater State Park
Join Whitewater State Park Lead Interpretive Naturalist and certified Nature and Forest Therapy Guide, Sara Holger, to learn about the healing power of nature and how being outdoors can enhance physical, mental and spiritual wellbeing. We'll explore the science behind what happens in our bodies when we spend time outdoors in nature and learn about the Park Rx movement to empower health care providers to prescribe time outdoors. We will discuss details about a Minnesota based Forest Therapy cohort, that will include mental health providers and other community members throughout Minnesota, and discuss how your community could support forest bathing. We'll also learn some simple nature-based mindfulness activities you can try at home or at a nearby park.
Sources of Strength: Promoting Peer Leaders to Model Well-being
February 28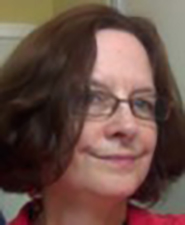 Kathy Magnusson, M.Ed.
Founder of Wildewood Learning Coaching and Consulting
Deb Cavitt, MS
Project Director, Presentation Specialist, Advocate and Coach
Minnesota Association for Children's Mental Health
Sources of Strength is an upstream school-wide mental health promotion program that boosts resilience and builds protection in the lives of young people to become better equipped to navigate life's natural ups and downs. Sources of Strength utilizes Social Network Theory to recruit diverse and influential students known as Peer Leaders to model positive behaviors such as help-seeking and healthy coping. The peer leaders team up with caring, connected, and positive Adult Advisors to instigate a Sources of Strength initiative in their school or community organization through a series of messaging campaigns targeted to increase protective factors and resilience-promoting behaviors in the lives of high school students. Sources of Strength outcomes include an increase in connectedness to adults, an increase in school engagement, an increase in the likelihood to increase positive perceptions of adult support and referring a suicidal friend to an adult. As of 2023, Sources of Strength is being implemented in four school districts (Moundsview, Moorhead, Brainerd, and Duluth) in Minnesota. Learn about how your organization can get people trained in this curriculum and how it fits with other initiatives in school and other settings to create a more comprehensive public health approach to mental health and well-being.
Building Social Connections and Policy Change through Stories and Art
January 31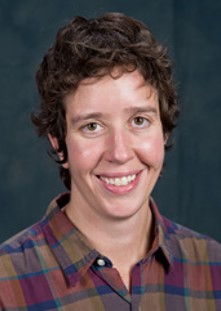 Andrea B. Crouse (They/Them or She/Her), Community Development Manager, Zeitgeist
We often say that data opens the mind but stories open the heart. Storytelling and Art are incredible vehicles to help communities identify common values and create spaces that promote social connectedness, civic engagement and leadership, healthy lifestyles, access to nature, the sense of awe, and more. The Healthy Hillside Team, led by Zeitgeist Center for Arts, a nonprofit arts and community development organization in Duluth MN, is engaging community members to assess and address health disparities in the Hillside neighborhood and inform a multi-year redevelopment project led by the City of Duluth. Over the past 2 years the Healthy Hillside team has had more than 11,000 conversations, helped proctor over 470 surveys, and facilitated the creation of over 175 community vision boards to help understand the strengths, values, visions, and concerns of their neighbors. Hear about strategies for engagement in addressing health equity and community development processes and the exciting examples of community visioning, engagement, and grassroots leadership development employed by the team for making structural and policy changes in their neighborhood.
2022 Learning Sessions
Community Led Mental Well-being Courses
November 29, 2022

WellShare Presenters:
Maria De Jesus Guerrero, Community Health Worker
Abdirahman Mahamud, Community Health Worker
Niya Basha, Program Coordinator
Karen Manikowski, Director of Programs
WellShare International utilized MDH Center for Health Equity COVID prevention and health promotion grant resources to internally adopt and launch several promising community skills courses.
Living Life to the Full is an evidence-based curriculum based on cognitive-behavioral skills, which helps participants learn a range of skills that can be applied in everyday life to promote mental well-being and increase life satisfaction. Classes run 6-weeks for up to 12 people per cohort.
Learning to Breathe is a research-based mindfulness curriculum intended to strengthen attention and emotion regulation, cultivate emotions like gratitude and compassion, expand stress management skills, and integrate mindfulness into daily life. Each lesson includes age-appropriate discussion and opportunity to practice. Classes are 4-6-week series for up to 10 people per cohort.
Classes are led by Community Health Workers (CHWs) who are embedded in and from communities they serve including Somali, LatinX, and Oromo. To date, 21 CHWs, including partner religious leaders have been trained and have served roughly 150 community members in the Twin Cities Metro and Greater Mankato. Groups are offered in easily accessible community settings to anyone who is interested, free of charge. The courses have been translated into Amharic, Somali, and Spanish.
Additional Resources:
Take it outside! Nurturing Connections to Nature at Work
October 2022 (Rescheduled from August)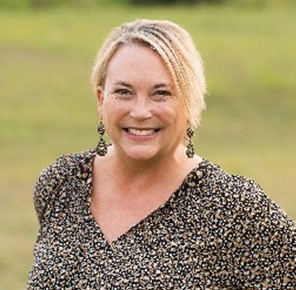 Kelly A. Harjes, CHHC, AADP, Senior Health Promotion Specialist, Hennepin County Public Health
The benefits of physical activity are compounded when we are outside, especially for our mental well-being. Simply being in nature boosts mood and increases self-esteem in as little as five minutes! Take it outside! is Hennepin County Health@Work's four-week worksite challenge designed to help employees reap the physical and emotional rewards of spending more time outside being active. To eliminate any barriers, the campaign training and materials are free this year. The toolkit includes great tips and a comprehensive set of tools so you can quickly implement this campaign.
Take it outside! was developed by Kelly Harjes and the Health@Work team in 2020. Since 2020 four campaign coordinator trainings have been offered with nearly 175 wellness coordinators from organizations throughout Hennepin County, and beyond, resulting in many successful Take it outside! campaigns in a range of workplaces. Participants report feeling more connected to co-workers, accountable to physical activity goals, and increased awareness about the mood boosting benefits of being outside. Take it outside! is a simple way to promote physical and mental well-being in the workplace that any organization can utilize, and every community can support.
The Confess Project in Minnesota: A Mental Health Barbershop Movement
September 25, 2022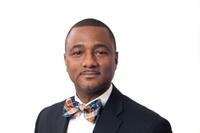 Larry Tucker, LMFT, Owner and Co-founder and Owner, Kente Circle and Kente Circle Training Institute
The Confess Project is a national organization committed to building a culture of mental health for Black boys, men, and families by empowering barbers and other frontline heroes and sheroes to talk about mental health and well-being. In 2020 Kente Circle, a mental health agency in Minneapolis, began implementing The Confess Project in Minnesota, in partnership with UCare and the national Confess Project leaders. To date, over 30 barbers across the state have been trained in identifying common mental health conditions, active listening, using trauma-informed language, and healthy coping skills.
In 2020 Harvard researchers confirmed that participating Black barbers played an essential role in Black communities as change agents and were bridging the gap in Black communities between unmet mental health needs and mental health care. This is part of a nationwide movement to enhance the capacity of community members to provide mental health and well-being supports.
For more information about the Confess Project:
The Healing Power of Art
May 31, 2022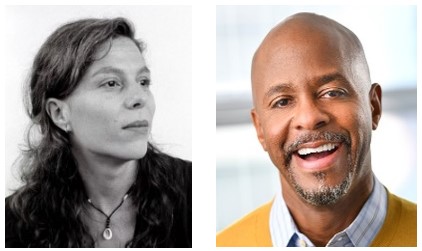 Gülgün Kayim, Director, Arts, Culture and the Creative Economy, City of Minneapolis
Torrie Allen, CEO Arts Midwest
Art can be a powerful source of healing for individuals and communities. Art can be used to promote community connections, foster a sense of belonging and support community identity. Art can also help local government authentically connect with communities to support their mental health and well-being and to understand what people care about.
The Creative Response Fund is a program of the Office of Arts, Culture and the Creative Economy in the City of Minneapolis, implemented in partnership with Arts Midwest, a regional arts agency. The Creative Response Fund provides artist-led creative healing and support to Minneapolis communities that continue to be directly impacted by the lasting effects of then pandemic and the ongoing challenges related to the murder of George Floyd. Now in its third year, the fund was in 2020 to mobilize the unique skills of artists to respond to community needs and engage with and expand the impact of community healing and support.
Join us to hear the stories about the artist-led projects how they provided healing self-care in the midst of public health emergencies and the debris following the murder of George Floyd, and how they contributed to mental health and well-being. Also learn about how this is connected to regional and national efforts and how your community might consider ways to engage artists in big and small ways to promote well-being.
Building a Community of Belonging: Creating Essential Building Blocks for Community Leadership and Innovation
April 26, 2022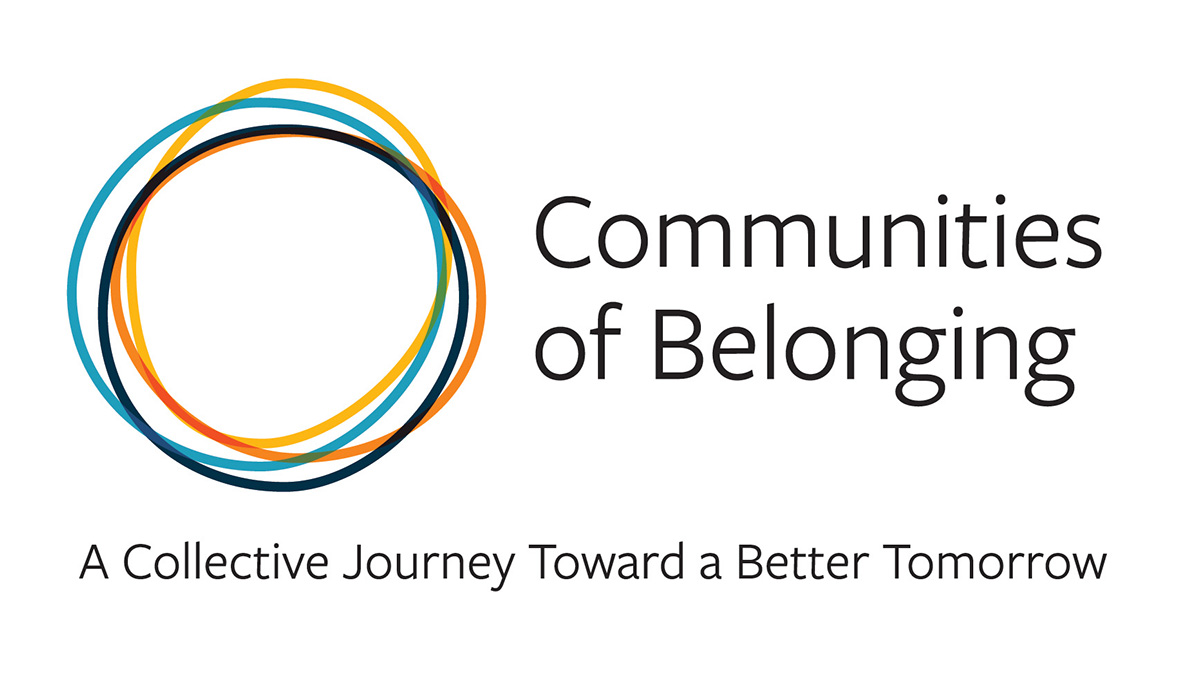 Pat Stieg, MA CHES, Public Health Specialist Carver County Public Health
What does it take to create a community of belonging? In late 2021 Carver County launched the Communities of Belonging initiative in eight area communities to begin asking and answering that question. This became a priority for the county after identifying belonging and well-being in the community health improvement plan (CHIP). Participating communities were invited to explore and implement strategies to improve the sense of belonging for everyone in their community. The Carver County approach is unique in several ways. The county made at firm commitment to support the participating communities for at least three years and is equally respecting the direction and pace of community leadership development. Carver has built buy-in for this process among county leadership and elected officials by making it clear how belonging impacts, and is impacted by, a range of community factors from health, well-being, active living, climate change to economic development. At least three county commissioners, along with three local city council members, have participated in this work to date. The eight communities have approached the task in various ways: through outreach, assessment, development of a common language and framework, and even implementation of several tools. Communities are building their partnerships and at least one has implemented a resident survey about belonging. A county staff member has become a certified Living Room Conversations host, and more than 10 different conversations have been conducted. Learn more about how Carver is making 2022 about belonging, what is in store for the partners, and what challenges they are facing. View the Carver Community of Belonging Summary for more information.
STIR - Building Resilience and Community Capacity One Step at a Time
February 22, 2022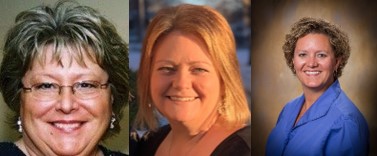 Roxy Foster - Independent Consultant and Community Activist
Victoria Johannes, MS - Behavioral Health & Protection Supervisor, Sherburne County
Melissa Pribyl, MSN, RN - Community Health & Wellness Specialist, CentraCare- Monticello
STIR (Stronger Together Inspiring Resilience) is a network in Sherburne County that is building community capacity through passion and a desire to share unique gifts and opportunities across sectors. STIR started in 2019 as a community task force focused on increasing awareness about the impact of trauma and building community resilience. It has evolved into a county-wide network which includes community members, as well as leaders from the faith community, health care, education, substance use prevention, mental health and county systems, who are all invested in promoting well-being and resilience together. STIR aims to promote healing, inspire resilience, share social connections and celebrate the whole person through mind, body and spirit throughout Sherburne County.
Learn how STIR efforts evolved and continue to grow, including providing training and outreach; development of a website and logo; community-wide well-being initiatives; social media campaigns; addressing systems gaps and changes. For example, STIR helped link the foster care system with the faith community to help activate members to become foster parents and address a growing crisis in the Sherburne County foster care system.
MN Thrives: A 2022 Campaign to Identify 1,000 Mental Well-being Initiatives in Minnesota
January 25, 2022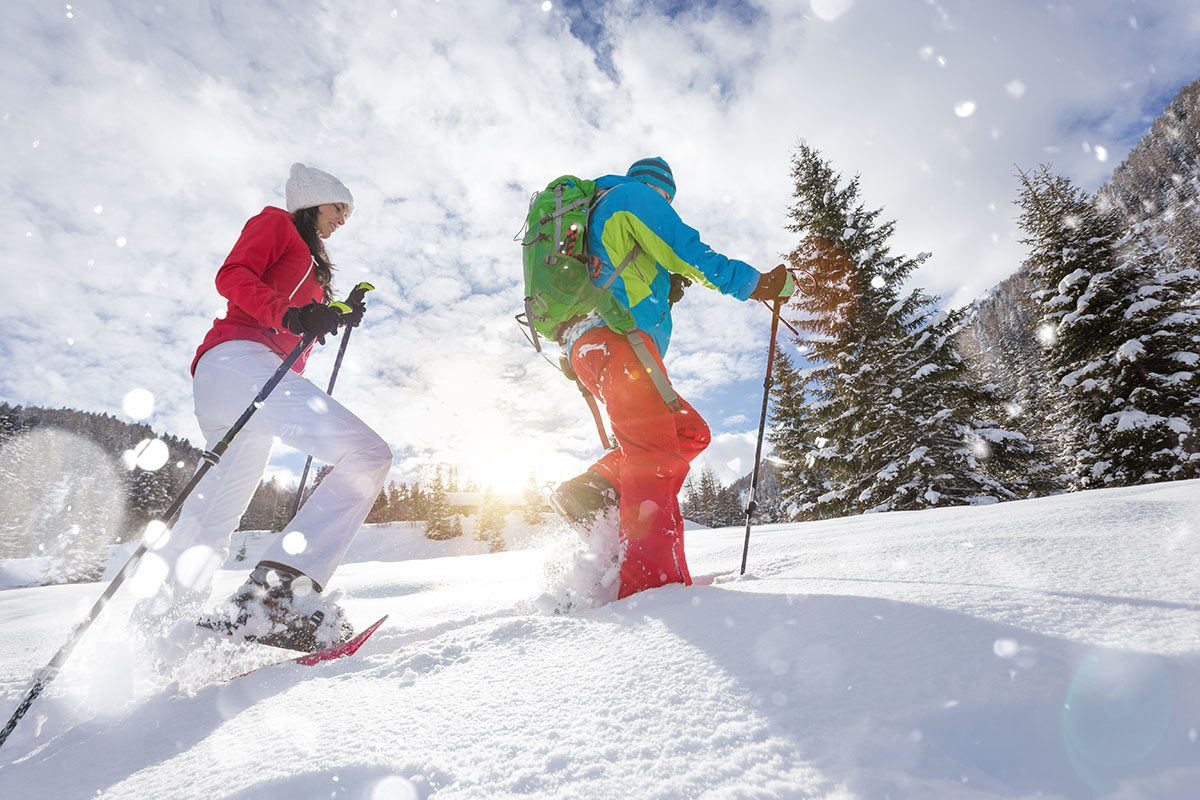 Help share, learn, and grow innovative strategies to promote mental well-being across Minnesota communities.
There is a mental well-being crisis across our state and nation. And there are also amazing and innovative initiatives happening all across Minnesota to meet the mental well-being challenges we face.
You are invited to join us on an adventure to identify 1,000 mental well-being initiatives throughout Minnesota to build awareness and help spread these efforts happening across our state!
MN Thrives is an exciting new and improved, collectively sourced database of current Minnesota based efforts that promote mental well-being and inclusive, thriving communities. It is intended to help Minnesota communities:
Create a comprehensive picture of current mental well-being strategies, locally and statewide, to inform and guide planning efforts.
Actively connect and learn from each other.
Grow and spread mental well-being strategies across communities and sectors.
Last Updated:
09/15/2023