Mental Health Promotion
Related Topics
Mental Well-Being and Resilience Learning Community
Last Tuesday of each month
10:00 a.m. - Noon
The Minnesota Department of Health leads a monthly learning opportunity for anyone who is interested in building resilience and promoting mental well-being.
Learn: About effective well-being strategies and practical implementation steps from communities across Minnesota.
Dream: About creating thriving communities, families and youth.
Plan: Community and state action plans. Develop opportunities to partner with people in your community who are interested mental well-being and resilience.
Details: These are monthly statewide webinars and discussion that are held online via WebEx.
Webinars spotlight innovative strategies to promote mental well-being and resilience, emphasizing community-based and community-driven initiatives. Gatherings include practice discussions, sharing similar efforts in your location, relevant research or resources, networking, and planning next steps.
Registration: See registration links for each session below.
Learning Community Resources:
2022 Learning Sessions
November 29, 2022
Community Led Mental Well-being Courses
November 29, 2022
10:00 a.m. - Noon
Register to participate on November 29

WellShare Presenters:
Maria De Jesus Guerrero, Community Health Worker 
Abdirahman Mahamud, Community Health Worker 
Niya Basha, Program Coordinator
Karen Manikowski, Director of Programs
WellShare International utilized MDH Center for Health Equity COVID prevention and health promotion grant resources to internally adopt and launch several promising community skills courses.
Living Life to the Full is an evidence-based curriculum based on cognitive-behavioral skills, which helps participants learn a range of skills that can be applied in everyday life to promote mental well-being and increase life satisfaction.  Classes run 6-weeks for up to 12 people per cohort.
Learning to Breathe is a research-based mindfulness curriculum intended to strengthen attention and emotion regulation, cultivate emotions like gratitude and compassion, expand stress management skills, and integrate mindfulness into daily life. Each lesson includes age-appropriate discussion and opportunity to practice. Classes are 4-6-week series for up to 10 people per cohort. 
Classes are led by Community Health Workers (CHWs) who are embedded in and from communities they serve including Somali, LatinX, and Oromo. To date, 21 CHWs, including partner religious leaders have been trained and have served roughly 150 community members in the Twin Cities Metro and Greater Mankato. Groups are offered in easily accessible community settings to anyone who is interested, free of charge. The courses have been translated into Amharic, Somali, and Spanish.
Additional Resources:
October 2022 (Rescheduled from August)
Take it outside! Nurturing Connections to Nature at Work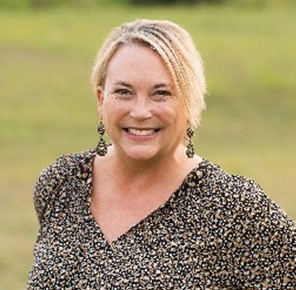 Kelly A. Harjes, CHHC, AADP, Senior Health Promotion Specialist, Hennepin County Public Health
The benefits of physical activity are compounded when we are outside, especially for our mental well-being. Simply being in nature boosts mood and increases self-esteem in as little as five minutes! Take it outside! is Hennepin County Health@Work's four-week worksite challenge designed to help employees reap the physical and emotional rewards of spending more time outside being active. To eliminate any barriers, the campaign training and materials are free this year. The toolkit includes great tips and a comprehensive set of tools so you can quickly implement this campaign.
Take it outside! was developed by Kelly Harjes and the Health@Work team in 2020. Since 2020 four campaign coordinator trainings have been offered with nearly 175 wellness coordinators from organizations throughout Hennepin County, and beyond, resulting in many successful Take it outside! campaigns in a range of workplaces.  Participants report feeling more connected to co-workers, accountable to physical activity goals, and increased awareness about the mood boosting benefits of being outside. Take it outside! is a simple way to promote physical and mental well-being in the workplace that any organization can utilize, and every community can support.
September 25, 2022
The Confess Project in Minnesota: A Mental Health Barbershop Movement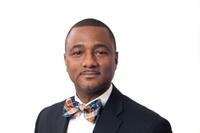 Larry Tucker, LMFT, Owner and Co-founder and Owner, Kente Circle and Kente Circle Training Institute
The Confess Project is a national organization committed to building a culture of mental health for Black boys, men, and families by empowering barbers and other frontline heroes and sheroes to talk about mental health and well-being. In 2020 Kente Circle, a mental health agency in Minneapolis, began implementing The Confess Project in Minnesota, in partnership with UCare and the national Confess Project leaders. To date, over 30 barbers across the state have been trained in identifying common mental health conditions, active listening, using trauma-informed language, and healthy coping skills.
In 2020 Harvard researchers confirmed that participating Black barbers played an essential role in Black communities as change agents and were bridging the gap in Black communities between unmet mental health needs and mental health care. This is part of a nationwide movement to enhance the capacity of community members to provide mental health and well-being supports.
For more information about the Confess Project:
May 31, 2022
The Healing Power of Art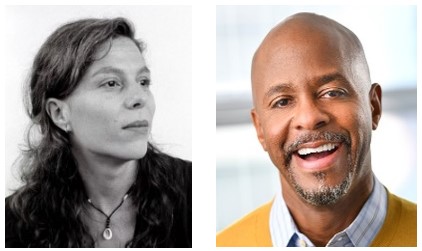 Gülgün Kayim, Director, Arts, Culture and the Creative Economy, City of Minneapolis
Torrie Allen, CEO Arts Midwest
Art can be a powerful source of healing for individuals and communities. Art can be used to promote community connections, foster a sense of belonging and support community identity. Art can also help local government authentically connect with communities to support their mental health and well-being and to understand what people care about.
The Creative Response Fund is a program of the Office of Arts, Culture and the Creative Economy in the City of Minneapolis, implemented in partnership with Arts Midwest, a regional arts agency. The Creative Response Fund provides artist-led creative healing and support to Minneapolis communities that continue to be directly impacted by the lasting effects of then pandemic and the ongoing challenges related to the murder of George Floyd. Now in its third year, the fund was in 2020 to mobilize the unique skills of artists to respond to community needs and engage with and expand the impact of community healing and support.
Join us to hear the stories about the artist-led projects how they provided healing self-care in the midst of public health emergencies and the debris following the murder of George Floyd, and how they contributed to mental health and well-being. Also learn about how this is connected to regional and national efforts and how your community might consider ways to engage artists in big and small ways to promote well-being. 
April 26, 2022
Building a Community of Belonging: Creating Essential Building Blocks for Community Leadership and Innovation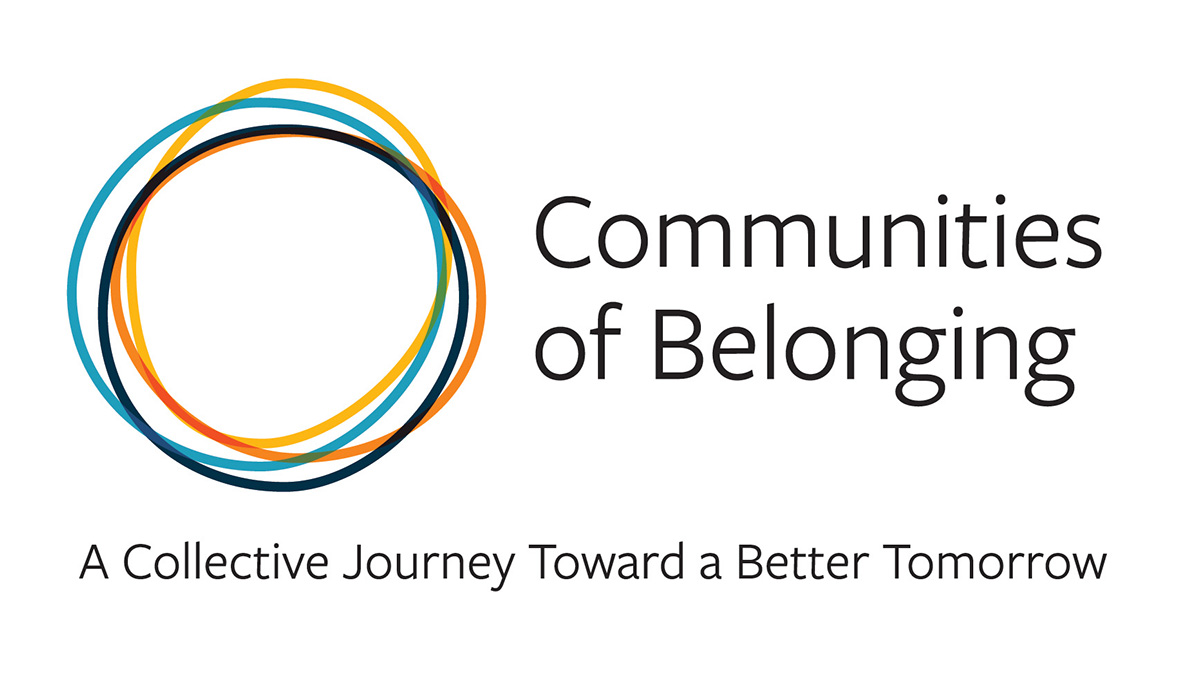 Pat Stieg, MA CHES, Public Health Specialist Carver County Public Health
What does it take to create a community of belonging?  In late 2021 Carver County launched the Communities of Belonging initiative in eight area communities to begin asking and answering that question. This became a priority for the county after identifying belonging and well-being in the community health improvement plan (CHIP). Participating communities were invited to explore and implement strategies to improve the sense of belonging for everyone in their community. The Carver County approach is unique in several ways. The county made at firm commitment to support the participating communities for at least three years and is equally respecting the direction and pace of community leadership development. Carver has built buy-in for this process among county leadership and elected officials by making it clear how belonging impacts, and is impacted by, a range of community factors from health, well-being, active living, climate change to economic development. At least three county commissioners, along with three local city council members, have participated in this work to date. The eight communities have approached the task in various ways: through outreach, assessment, development of a common language and framework, and even implementation of several tools. Communities are building their partnerships and at least one has implemented a resident survey about belonging. A county staff member has become a certified Living Room Conversations host, and more than 10 different conversations have been conducted.  Learn more about how Carver is making 2022 about belonging, what is in store for the partners, and what challenges they are facing. View the Carver Community of Belonging Summary for more information.
February 22, 2022
STIR - Building Resilience and Community Capacity One Step at a Time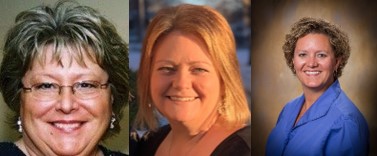 Roxy Foster - Independent Consultant and Community Activist
Victoria Johannes, MS - Behavioral Health & Protection Supervisor, Sherburne County
Melissa Pribyl, MSN, RN - Community Health & Wellness Specialist, CentraCare- Monticello
STIR (Stronger Together Inspiring Resilience) is a network in Sherburne County that is building community capacity through passion and a desire to share unique gifts and opportunities across sectors. STIR started in 2019 as a community task force focused on increasing awareness about the impact of trauma and building community resilience. It has evolved into a county-wide network which includes community members, as well as leaders from the faith community, health care, education, substance use prevention, mental health and county systems, who are all invested in promoting well-being and resilience together. STIR aims to promote healing, inspire resilience, share social connections and celebrate the whole person through mind, body and spirit throughout Sherburne County.
Learn how STIR efforts evolved and continue to grow, including providing training and outreach; development of a website and logo; community-wide well-being initiatives; social media campaigns; addressing systems gaps and changes. For example, STIR helped link the foster care system with the faith community to help activate members to become foster parents and address a growing crisis in the Sherburne County foster care system.
January 25, 2022
MN Thrives: A 2022 Campaign to Identify 1,000 Mental Well-being Initiatives in Minnesota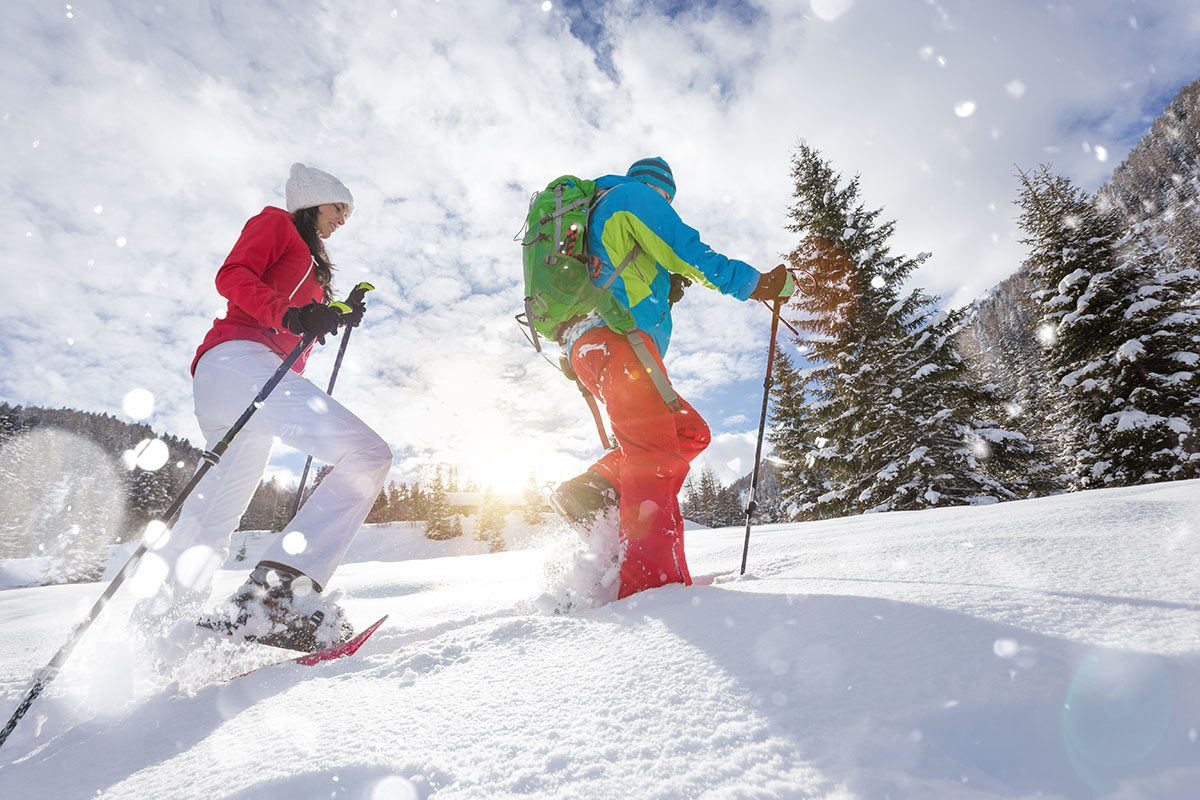 Help share, learn, and grow innovative strategies to promote mental well-being across Minnesota communities.
There is a mental well-being crisis across our state and nation. And there are also amazing and innovative initiatives happening all across Minnesota to meet the mental well-being challenges we face.
You are invited to join us on an adventure to identify 1,000 mental well-being initiatives throughout Minnesota to build awareness and help spread these efforts happening across our state!
MN Thrives is an exciting new and improved, collectively sourced database of current Minnesota based efforts that promote mental well-being and inclusive, thriving communities. It is intended to help Minnesota communities:
Create a comprehensive picture of current mental well-being strategies, locally and statewide, to inform and guide planning efforts.
Actively connect and learn from each other.
Grow and spread mental well-being strategies across communities and sectors.
2021 Learning Sessions
NOVEMBER 30, 2021
Coming to the Table for Racial Healing and Equity: Making Minnesota the Peacebuilding Power State for All
Crixell Shell, MS, Assistant Executive Director, Minnesota Peacebuilding Leadership Institute
Donna Minter, PhD, Founder and Executive Director of Minnesota Peacebuilding Leadership Institute
Since 2017, the Minnesota Peacebuilding Leadership Institute has sponsored the Minneapolis chapter of the national organization Coming to the Table (CTTT). CTTT racial healing and equity talking circles create safe spaces to hear stories, uncover history, build relationships, and heal from racial violence and trauma. Talking circles help build life-giving power in our communities amidst the uncertainty and vulnerability we face. CTTT invites descendants of the enslaved, slave owners, settlers, indigenous communities, and all those interested in engaging in safe constructive dialogue to envision just and truthful communities. The circles are designed to heal racial wounds from historical trauma and collective trauma that continues today. In 2020 the CTTT circles grew in partnership with Normandale College, the City of Minneapolis, and community partners in Ramsey, Dakota, and Washington Counties. Over 700 individuals have participated in one of the five monthly talking circles. Learn how Peacebuilding launched this initiative, how the CTTT partnerships have evolved, and how CTTT is addressing key organizational equity goals. Discussion will also include the organizational and community outcomes associated with these community healing and equity circles. 
OCTOBER 2021
The MDH Mental Well-Being and Resilience Learning Community presents two special opportunities in October to experience healing practices. These sessions will not follow the typical format with time for small group discussion, and instead will include the full two hours for the workshop. 
Mind-Body Connection Healing Practices

Shirlynn LaChapelle, RN, BSN, PHN, MSN, PMHNP, President/CEO Nursing is the Answer, LLC
Healing from historical trauma and toxic stress starts when each person learns to gets in touch with their mind and body. It's important to pay attention to how we feel, particularly when things start to spiral out of control. By learning to be mindful of how stress is affecting our bodies we can then develop the skills to maintain control and respond to our daily stressors and toxic stress more effectively. Participants will learn about the mind-body connection and techniques to get you over the hump and put you in control again. Breathing skills and mindfulness practices can help us to remain calm, and avoid those negative, harmful, and destructive thoughts and emotions that make it difficult for us to think clearly or rationally. We all need each other; participants in this workshop will become empowered through learning strategies and practices to help ourselves and those around us find more peace, joy, and happiness. YOU GOT THIS!
How to be Resilient in Our High Stress Society

Sara Cooper, Doctor of Chiropractic
Balance Natural Health Center
Our bodies are built for handling stress in the moment and then relaxing and feeling safe when the danger has passed. In our current society, our bodies often feel stressed and have a hard time recovering to a state of relaxation. The negative health impact of this stressed state is huge. Dr. Sara will teach people how to manage that stress, to reduce the negative impact on your mental, physical, and emotional health. Learn why it is important for your health to manage stress well. Discover techniques you can incorporate into your day to make your body more resilient to stress, such as lifestyle options to encourage a healthy stress response, several vagus nerve exercises and balancing techniques, specific breathing practices, and loving kindness meditation.
AUGUST 31, 2021
Culture is the Cure: Supporting Traditional Healers and Healing Centered Engagement
Kari Umanzor, (She/her/hers) Racial & Health Equity Liaison, Saint Paul - Ramsey County Public Health
Dr. Tolulope Monisola Ola, MPH, (She/her/hers) Founder & Executive Director, Restoration for All Inc. ( https://www.restoreall.org/)
Elder June Blue, (She/her/hers) American Indian Cultural Coordinator, University of Minnesota Extension
Saint Paul - Ramsey County Public Health (SPRCPH) formed an authentic community engaged Mental Health and Wellness Action Team in July 2016 that informs the work of the department in responding to the integrated health care needs of Saint Paul - Ramsey County residents and greater communities. Learn how Mental Health and Wellness Action Team members became the primary vehicle that brought residents, healers, and organizations together to improve and promote mental wellness by ensuring access to appropriate culturally responsive healing services for all people in Ramsey County. Through this work they have engaged hundreds of community members and support the work of over 25 traditional healers throughout the COVID-19 pandemic and beyond. Learn how you can expand healing-centered engagement and awareness of culturally responsive resources to strengthen mental well-being and healing in your community. Additional experiential healing opportunities featuring several of the traditional healing partners will be announced at this session for September 2021. 
JUNE 29, 2021
Building Community Capacity One Cup of Coffee at a Time
Emily Clary, Sr. Director of Prevention Initiatives, Family Wise Services
Melissa Adolfson, Research Scientist, Wilder Research
Wendy Kalass Thompson, Executive Director, Beltrami Area Service Collaborative (BASC)
Melodie Hanson, Program Director, Robbinsdale Redesign FSC
As part of More Resilient Minnesota initiative, some communities have used the 100 Cups of Coffee process to elevate the voices of community members who are not always "at the table". The process involves one-on-one conversations with community members to learn about their perceptions of, and
experiences with, both community assets and challenges. This is a way to gathering community input to drive community resilience planning. 100 Cups of Coffee supports partnerships with a range of community members, as well as creating opportunities for leadership development. Beltrami and Robbinsdale are two communities that have successfully utilized this process. This is a valuable and practical tool for building community capacity in the journey towards community well-being. Join us for an overview of the More Resilient Minnesota initiative, an MN Department of Human Services funded initiative and to learn how you can implement or adapt this tool in your community. 
MAY 25, 2021
Camp Noah: Building Resilience in Youth After Trauma
Ryan Boosinger, MA Sr. Program Manager
Ruth Talford, Disaster Program Manager
Kim Dettmer, Sr. Director for Disaster Services, Lutheran Social Services
Disaster changes lives — especially for children. A child's brain is uniquely sensitive to the disruptive forces of stress and trauma, and they often need support to process what has happened. Camp Noah, a proven resiliency and preparedness building curriculum, enables children to reclaim themselves as unique and valued after a disaster. Camp Noah has a trained team of certified staff who meet children where they are, physically and emotionally, to help children tell their story, name their feelings, and see themselves as survivors. Each Camp is customized to the cultural needs of the local community and offers children a safe, fun way to face their fears, grieve their losses and plan for an amazing future. Communities across Minnesota have benefited from Camp Noah. Join us to learn more about Camp Noah, and recent adaptations to ensure the curriculum reflects that language and culture of the children served, and changes to address COVID-19 needs.
APRIL 27, 2021
No Child Left Inside: 100 Ways to Connect Children to Nature
Jeff Ledermann, MN Department of Natural Resources
Rochelle Koberoski, Children's Museum of Southern Minnesota
Dakota Koski, Recreating Experiences Achieving Community Harmony (REACH)
Mark Trumper, Pedal Power Minnesota
Vincent Patton, South High School All Nations Program Teacher
There is overwhelming evidence that engaging in nature supports our mental well-being and resilience. For children, other benefits include improvements in problem solving skills, curiosity, imagination, cognition, attention, education outcomes, gross motor skills and more. In 2019 the Minnesota Legislature Authorized No Child Left Inside to promote children and youth engagement with the rich natural resources available in Minnesota. The MN Department of Natural Resources has since had two rounds of grants in 2019 and 2020. 93 grants totaling almost $900,000 were issued equally by capita to six regions of the state for school and youth programs. Learn about the purpose and scope of this grant, and about four projects: Children's Museum of Southern Minnesota in Mankato, Pedal Power in Minneapolis, Recreational Experiences Achieving Community Harmony (REACH) in Cloquet, and South High School All Nations Program in Minneapolis. Consider opportunities to promote nature in your community, and how you can support this initiative. No Child Left Inside grants, Minnesota DNR
MARCH 30, 2021
Men's Shed: Creating Social Connection in a Sometimes-Lonely World
Phil Johnson, Managing Director, US Men's Sheds
Men's Shed is an international phenomenon with thousands of clubs worldwide, originating in Australia. In a world that is facing a loneliness epidemic across generations, Men's Shed builds social connection! Social connection is one of the most important resources for well-being and preventing suicide.  Men's Shed is a club, mainly for older guys. We have tools, and materials for pursuing our interests and passions, for learning something new and sharing skills. We join to make stuff and tinker. We share a pot of coffee in a friendly atmosphere. Minnesota has five Men's Shed programs including: Hopkins, Minnetonka, Crystal, Roseville, and Mound. This may be a particularly important strategy in every community, but particularly among rural communities where rates of suicide among older men has been among the highest in recent years.  Learn about the Men's Shed history across the globe, and in Minnesota, the benefits to well-being, and about the steps to start a Men's Shed in your community. Men's Shed Week Overview- Australia
FEBRUARY 23, 2021
Healthy Together Willmar: The Power of Taking a Backseat to Community Leadership
Maria Gonzalez, Sustainability Design Consultant Pr
Wendy Foley, Health & Wellness Program Specialist Sr
Ana Isabel Gabilondo-Scholz, Healthcare Analyst Sr
What happens when a large mainstream institution takes a back seat so the community can lead in creating and carrying out their vision for a healthier future? Learn how Blue Cross and Blue Shield of Minnesota partnered with the Willmar community to create shared ownership and change power and relationship structures in a community with quickly shifting demographics. This partnership developed by maintaining a focus on racial and health equity, diversifying leadership and not doing business as usual. Hear about the tremendous outcomes of the "Healthy Together Willmar" a public health intervention that promoted well-being through improved access to health care, increased access to healthy food, enhanced community and intercultural connections, an expanded understanding of what creates health, and more. We will offer learnings from the intervention, bust common myths and share building blocks to take back and implement in your community. These insights can help us lead more intentionally and keep us rooted in the wisdom and leadership of those most impacted by racial and health inequities.
JANUARY 26, 2021
Beyond Differences: Building Intentional Social Connection Among Youth
Dr. Lisette Ostrander, Director of Education Programs, Beyond Differences
Laura Talmus, Executive Director, Beyond Differences
Quality connections are essential to our physical, mental, and emotional health. Beyond Differences offers three free programs to schools and youth organizations across the country that address social isolation and loneliness, including over 70 schools in Minnesota. Learn about foundational strategies to address loneliness and social isolation that you and your students can implement to learn how to self-advocate and be an ally for others. Learn about the implementation experience and outcomes from Minnesota educators who have implemented one or more of these programs. This interactive presentation will include resources and next steps to empower youth (and adults) to create cultures of belonging in their schools and communities, including strategies and tips for applying these tools during COVID and distance learning.
Last Updated:
11/22/2022