Mental Well-Being and Resilience Learning Community
Last Tuesday of each month - 10:00 AM - 12:00 PM
The Minnesota Department of Health leads a monthly learning opportunity for anyone who is interested in building resilience and promoting mental well-being.
Learn: About effective well-being strategies and practical implementation steps from communities across Minnesota.
Dream: About creating thriving communities, families and youth.
Plan: Community and state action plans. Develop opportunities to partner with people in your community who are interested mental well-being and resilience.
Details: These are monthly statewide webinars and discussion that are held online via WebEx.
Webinars spotlight innovative strategies to promote mental well-being and resilience, emphasizing community-based and community-driven initiatives. Gatherings include practice discussions, sharing similar efforts in your location, relevant research or resources, networking, and planning next steps.
Registration: See registration links for each session below.
Learning Community Resources:
2021 Learning Sessions
JANUARY 25, 2022
MN Thrives: A 2022 Campaign to Identify 1,000 Mental Well-being Initiatives in Minnesota
Register to Participate in January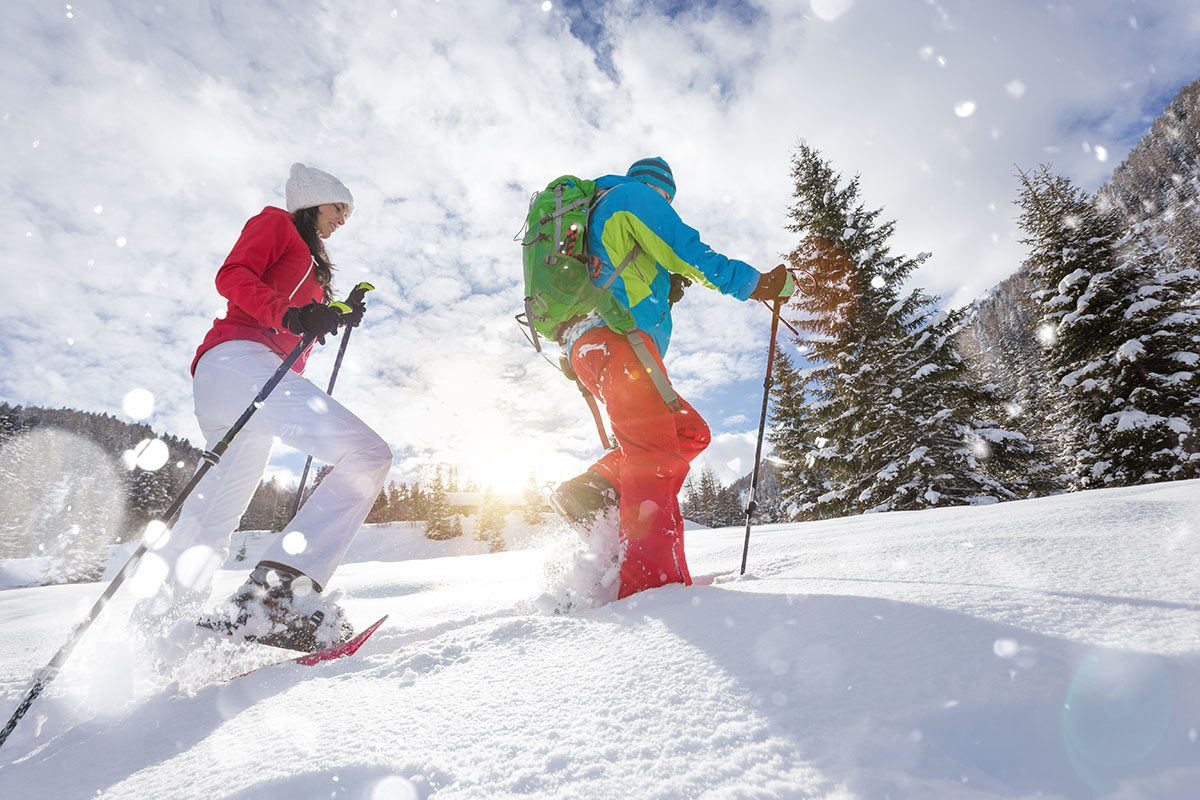 Help share, learn, and grow innovative strategies to promote mental well-being across Minnesota communities.
There is a mental well-being crisis across our state and nation. And there are also amazing and innovative initiatives happening all across Minnesota to meet the mental well-being challenges we face.
You are invited to join us on an adventure to identify 1,000 mental well-being initiatives throughout Minnesota to build awareness and help spread these efforts happening across our state!
MN Thrives is an exciting new and improved, collectively sourced database of current Minnesota based efforts that promote mental well-being and inclusive, thriving communities. It is intended to help Minnesota communities:
Create a comprehensive picture of current mental well-being strategies, locally and statewide, to inform and guide planning efforts.
Actively connect and learn from each other.
Grow and spread mental well-being strategies across communities and sectors.
Join us!
---
NOVEMBER 30, 2021
Coming to the Table for Racial Healing and Equity: Making Minnesota the Peacebuilding Power State for All
Register to Participate in November
Crixell Shell, MS, Assistant Executive Director, Minnesota Peacebuilding Leadership Institute
Donna Minter, PhD, Founder and Executive Director of Minnesota Peacebuilding Leadership Institute
Since 2017, the Minnesota Peacebuilding Leadership Institute has sponsored the Minneapolis chapter of the national organization Coming to the Table (CTTT). CTTT racial healing and equity talking circles create safe spaces to hear stories, uncover history, build relationships, and heal from racial violence and trauma. Talking circles help build life-giving power in our communities amidst the uncertainty and vulnerability we face. CTTT invites descendants of the enslaved, slave owners, settlers, indigenous communities, and all those interested in engaging in safe constructive dialogue to envision just and truthful communities. The circles are designed to heal racial wounds from historical trauma and collective trauma that continues today. In 2020 the CTTT circles grew in partnership with Normandale College, the City of Minneapolis, and community partners in Ramsey, Dakota, and Washington Counties. Over 700 individuals have participated in one of the five monthly talking circles. Learn how Peacebuilding launched this initiative, how the CTTT partnerships have evolved, and how CTTT is addressing key organizational equity goals. Discussion will also include the organizational and community outcomes associated with these community healing and equity circles. 
---
OCTOBER 2021
The MDH Mental Well-Being and Resilience Learning Community presents two special opportunities in October to experience healing practices. These sessions will not follow the typical format with time for small group discussion, and instead will include the full two hours for the workshop. 
Mind-Body Connection Healing Practices

October 15, 2021 
1:00 pm – 3:00 pm
Register to participate on October 15
Shirlynn LaChapelle, RN, BSN, PHN, MSN, PMHNP
President/CEO Nursing is the Answer, LLC
Healing from historical trauma and toxic stress starts when each person learns to gets in touch with their mind and body. It's important to pay attention to how we feel, particularly when things start to spiral out of control. By learning to be mindful of how stress is affecting our bodies we can then develop the skills to maintain control and respond to our daily stressors and toxic stress more effectively. Participants will learn about the mind-body connection and techniques to get you over the hump and put you in control again. Breathing skills and mindfulness practices can help us to remain calm, and avoid those negative, harmful, and destructive thoughts and emotions that make it difficult for us to think clearly or rationally. We all need each other; participants in this workshop will become empowered through learning strategies and practices to help ourselves and those around us find more peace, joy, and happiness. YOU GOT THIS!
How to be Resilient in Our High Stress Society

October 28, 2021 
1:00 pm – 3:00 pm
Register to participate on October 28
Sara Cooper, Doctor of Chiropractic
Balance Natural Health Center
Our bodies are built for handling stress in the moment and then relaxing and feeling safe when the danger has passed. In our current society, our bodies often feel stressed and have a hard time recovering to a state of relaxation. The negative health impact of this stressed state is huge. Dr. Sara will teach people how to manage that stress, to reduce the negative impact on your mental, physical, and emotional health. Learn why it is important for your health to manage stress well. Discover techniques you can incorporate into your day to make your body more resilient to stress, such as lifestyle options to encourage a healthy stress response, several vagus nerve exercises and balancing techniques, specific breathing practices, and loving kindness meditation.
---
AUGUST 31, 2021
Culture is the Cure: Supporting Traditional Healers and Healing Centered Engagement
Register to Participate in August
Kari Umanzor, (She/her/hers) Racial & Health Equity Liaison, Saint Paul - Ramsey County Public Health
Dr. Tolulope Monisola Ola, MPH, (She/her/hers) Founder & Executive Director, Restoration for All Inc. ( https://www.restoreall.org/)
Elder June Blue, (She/her/hers) American Indian Cultural Coordinator, University of Minnesota Extension
Saint Paul - Ramsey County Public Health (SPRCPH) formed an authentic community engaged Mental Health and Wellness Action Team in July 2016 that informs the work of the department in responding to the integrated health care needs of Saint Paul - Ramsey County residents and greater communities. Learn how Mental Health and Wellness Action Team members became the primary vehicle that brought residents, healers, and organizations together to improve and promote mental wellness by ensuring access to appropriate culturally responsive healing services for all people in Ramsey County. Through this work they have engaged hundreds of community members and support the work of over 25 traditional healers throughout the COVID-19 pandemic and beyond. Learn how you can expand healing-centered engagement and awareness of culturally responsive resources to strengthen mental well-being and healing in your community. Additional experiential healing opportunities featuring several of the traditional healing partners will be announced at this session for September 2021. 
---
JUNE 29, 2021
Building Community Capacity One Cup of Coffee at a Time
Register to Participate in June
Emily Clary, Sr. Director of Prevention Initiatives, Family Wise Services
Melissa Adolfson, Research Scientist, Wilder Research
Wendy Kalass Thompson, Executive Director, Beltrami Area Service Collaborative (BASC)
Melodie Hanson, Program Director, Robbinsdale Redesign FSC
As part of More Resilient Minnesota initiative, some communities have used the 100 Cups of Coffee process to elevate the voices of community members who are not always "at the table". The process involves one-on-one conversations with community members to learn about their perceptions of, and
experiences with, both community assets and challenges. This is a way to gathering community input to drive community resilience planning. 100 Cups of Coffee supports partnerships with a range of community members, as well as creating opportunities for leadership development. Beltrami and Robbinsdale are two communities that have successfully utilized this process. This is a valuable and practical tool for building community capacity in the journey towards community well-being. Join us for an overview of the More Resilient Minnesota initiative, an MN Department of Human Services funded initiative and to learn how you can implement or adapt this tool in your community. 
---
MAY 25, 2021
Camp Noah: Building Resilience in Youth After Trauma
Register to Participate in May
Ryan Boosinger, MA Sr. Program Manager
Ruth Talford, Disaster Program Manager
Kim Dettmer, Sr. Director for Disaster Services, Lutheran Social Services
Disaster changes lives — especially for children. A child's brain is uniquely sensitive to the disruptive forces of stress and trauma, and they often need support to process what has happened. Camp Noah, a proven resiliency and preparedness building curriculum, enables children to reclaim themselves as unique and valued after a disaster. Camp Noah has a trained team of certified staff who meet children where they are, physically and emotionally, to help children tell their story, name their feelings, and see themselves as survivors. Each Camp is customized to the cultural needs of the local community and offers children a safe, fun way to face their fears, grieve their losses and plan for an amazing future. Communities across Minnesota have benefited from Camp Noah. Join us to learn more about Camp Noah, and recent adaptations to ensure the curriculum reflects that language and culture of the children served, and changes to address COVID-19 needs.
---
APRIL 27, 2021
No Child Left Inside: 100 Ways to Connect Children to Nature
Register to Participate in April

Jeff Ledermann, MN Department of Natural Resources
Rochelle Koberoski, Children's Museum of Southern Minnesota
Dakota Koski, Recreating Experiences Achieving Community Harmony (REACH)
Mark Trumper, Pedal Power Minnesota
Vincent Patton, South High School All Nations Program Teacher
There is overwhelming evidence that engaging in nature supports our mental well-being and resilience. For children, other benefits include improvements in problem solving skills, curiosity, imagination, cognition, attention, education outcomes, gross motor skills and more. In 2019 the Minnesota Legislature Authorized No Child Left Inside to promote children and youth engagement with the rich natural resources available in Minnesota. The MN Department of Natural Resources has since had two rounds of grants in 2019 and 2020. 93 grants totaling almost $900,000 were issued equally by capita to six regions of the state for school and youth programs. Learn about the purpose and scope of this grant, and about four projects: Children's Museum of Southern Minnesota in Mankato, Pedal Power in Minneapolis, Recreational Experiences Achieving Community Harmony (REACH) in Cloquet, and South High School All Nations Program in Minneapolis. Consider opportunities to promote nature in your community, and how you can support this initiative. No Child Left Inside grants, Minnesota DNR
---
MARCH 30, 2021
Men's Shed: Creating Social Connection in a Sometimes-Lonely World
Register to Participate in March

Phil Johnson, Managing Director, US Men's Sheds
Men's Shed is an international phenomenon with thousands of clubs worldwide, originating in Australia. In a world that is facing a loneliness epidemic across generations, Men's Shed builds social connection! Social connection is one of the most important resources for well-being and preventing suicide.  Men's Shed is a club, mainly for older guys. We have tools, and materials for pursuing our interests and passions, for learning something new and sharing skills. We join to make stuff and tinker. We share a pot of coffee in a friendly atmosphere. Minnesota has five Men's Shed programs including: Hopkins, Minnetonka, Crystal, Roseville, and Mound. This may be a particularly important strategy in every community, but particularly among rural communities where rates of suicide among older men has been among the highest in recent years.  Learn about the Men's Shed history across the globe, and in Minnesota, the benefits to well-being, and about the steps to start a Men's Shed in your community. Men's Shed Week Overview- Australia
---
FEBRUARY 23, 2021
Healthy Together Willmar: The Power of Taking a Backseat to Community Leadership
Register to Participate in February
Maria Gonzalez, Sustainability Design Consultant Pr
Wendy Foley, Health & Wellness Program Specialist Sr
Ana Isabel Gabilondo-Scholz, Healthcare Analyst Sr
What happens when a large mainstream institution takes a back seat so the community can lead in creating and carrying out their vision for a healthier future? Learn how Blue Cross and Blue Shield of Minnesota partnered with the Willmar community to create shared ownership and change power and relationship structures in a community with quickly shifting demographics. This partnership developed by maintaining a focus on racial and health equity, diversifying leadership and not doing business as usual. Hear about the tremendous outcomes of the "Healthy Together Willmar" a public health intervention that promoted well-being through improved access to health care, increased access to healthy food, enhanced community and intercultural connections, an expanded understanding of what creates health, and more. We will offer learnings from the intervention, bust common myths and share building blocks to take back and implement in your community. These insights can help us lead more intentionally and keep us rooted in the wisdom and leadership of those most impacted by racial and health inequities.
---
JANUARY 26, 2021
Beyond Differences: Building Intentional Social Connection Among Youth
Register to Participate in January
Dr. Lisette Ostrander, Director of Education Programs, Beyond Differences
Laura Talmus, Executive Director, Beyond Differences
Quality connections are essential to our physical, mental, and emotional health. Beyond Differences offers three free programs to schools and youth organizations across the country that address social isolation and loneliness, including over 70 schools in Minnesota. Learn about foundational strategies to address loneliness and social isolation that you and your students can implement to learn how to self-advocate and be an ally for others. Learn about the implementation experience and outcomes from Minnesota educators who have implemented one or more of these programs. This interactive presentation will include resources and next steps to empower youth (and adults) to create cultures of belonging in their schools and communities, including strategies and tips for applying these tools during COVID and distance learning.
2020 Learning Sessions
SEPTEMBER 29, 2020
Take a Pause - Put a Policy in Place:  Digital Wellbeing for Home, School, and Workplace
Maree Hampton, MEd
KK Myers, MEd
Co-Founders of Live More Screen Less
Rampant and unmitigated technology use threatens our
mental, cognitive, social, emotional, and physical wellbeing
. Schools and organizations have an opportunity to implement key policies and practices to support a more balanced relationship with technology
and
to promote well-being. LiveMore ScreenLess is listening with intention and leading the conversation about digital wellbeing in Minnesota. They have surveyed hundreds of educators, parents, and students from middle school, high school and college to better understand how screen overuse impacts wellbeing.
Constantly Connected
is a two-minute teaser from LiveMore's
ListenIn
video series featuring young people sharing their experiences with a 24/7 connected world. LiveMore's presentations across Minnesota, from the Iron Range to small town Minnesota to the Metro area, make the case for an urgent call to action to put policies and systems in place that promote screening well. We all have a role to play to protect the wellbeing of young people: students, school leaders, parents, state legislators, public health, and business leaders. Join us to learn more about how LiveMore promotes overall Digital Wellbeing in partnership with schools and businesses across Minnesota.
---
SEPTEMBER 8, 2020
Handle With Care Pilot Project: A Police and School Systems Response to Trauma

Scott Kent
, Alexandria Police Captain
Michelle Bethke-Kaliher, PhD.
Director of Student Support Services
Alexandria School District
Amy Reineke, Community Health Strategist, Horizon Public Health
Expanding trauma informed care practices across systems are critical to help systems avoid re-traumatizing children and to mitigate the impact of trauma. Handle With Care is a program to help law enforcement and schools respond to children who are experiencing some family disruption. Handle with Care is a process where law enforcement officers notify schools when a child or their family has had any sort of encounter with law enforcement the previous night. School partners implements individual, class and whole school trauma-sensitive curricula so that traumatized children are "Handled With Care". This is an important strategy especially given that parent incarceration is the most frequently reported adverse childhood experience among Minnesota youth.
Alexandria and Little Falls are two Minnesota communities that have implemented Handle with Care. Alexandria Police Department and School District implemented Handle with Care in 2019 and will share their insights about model implementation based on their experiences and the child and system benefits identified to date. The Alexandria process for establishing this program including key steps for building the police-school relationship, staff orientation, staffing and other steps will be shared for participants to understand what it would take to implement this model in your community.
---
AUGUST 25, 2020
Club Mom and Club Dad: Linking Parents to Concrete Supports, Relationships and Community

Ramsey County Public Health Leaders:

Tamiko Ralstad, Public Health Nurse Clinician
LaSherion McDonald, Health Educator, Doula and Certified Lactation Educator
Sharron Berkley, Public Health Nurse
Wiliiam Moore, Health Educator, Doula and Lactation Educator
Thomas 'TC' Chatman, Health Educator 2, Club Dad Group Facilitator
A two-generation approach to promoting mental well-being and resilience means supporting families and parents to meet their basic needs, to reduce the stress families are carrying so that they can effectively support their children. According to the Center for the Study of Social Policy Strengthening Families model, concrete supports in times of need is a foundational strategy for promoting resilient children.
The Clubs were designed to address adverse birth outcomes in the African American community. Club Mom and Club Dad is available to families with children 0-5 years that live, play, work and pray in Ramsey County. Club Mom and Club Dad links participants to concrete supports, promotes social connectedness and creates a consistent safe space to build community networks and a village of protective factors that are culturally relevant and promotes physical and mental well-being. Club Mom and Dad participants are viewed as community ambassadors where information is shared and parents are recognized as the first teachers of their children. In addition to group connections, families with younger children have the option of receiving ongoing case management from Parent Educators through an Evidence-Based Home Visiting Model, Parents As Teachers® (PAT). PAT® home visits and groups connections include components of Parent-Child Interactions, Family Wellness Resources and Developmental Centered Parenting.
---
AUGUST 11, 2020
Yellow Zones: A Place Where You Can Flourish

Brittany Pfannenstein,  Stearns County Public Health Coordinator
Dani Protivinsky DrPH, MPH , Stearns County  Public Health Coordinator
According to Dr. Corey Keyes, less than 20% of the US population is flourishing. The Yellow Zone is and a resiliency initiative created by Stearns County Public Health to help schools, businesses, and the community establish environments that support the health and well-being individuals based on positive psychology research. A Yellow Zone promotes mental well-being through five basic pillars - Helping, Socializing, Learning, Playing, and Spirituality. All five of these components nurture the psychological, emotional and social aspects of mental health. Yellow Zones are intended to cultivate an environment that supports a flourishing community! Stearns County Public Health developed and implemented a Yellow Zone pilot initiative in 2019 with community partners including schools, worksites, and local public health. In 2020 Steans is launching conversations with new community partners around ways to help youth and the aging adult population to thrive, including integrated partnerships with Health and Human Services.  Implementing the Yellow Zone initiative across multiple sectors has helped Stearns County expand the focus on mental health to include factors that support flourishing.
---
JULY 28, 2020
Amplifying the Mental Well-being Elements of SNAP Education in Minnesota

Chelsea Williams, MPH
University of Minnesota Extension, SNAP Ed Program
Minnesota Supplemental Nutrition Assistance Program Education (SNAP-Ed) programs inherently support mental wellness by creating opportunities for social connection and by co-creating with community members to support community needs. Our educators also support well-being by identifying strategies that increase access to healthy foods, enhance skills to prepare nutritious meals at home, and develop action steps to incorporate physical activity into daily routines.
In 2019, our SNAP-Ed team within Health and Nutrition, at the University of Minnesota Extension, began to explore strategies to intentionally enhance mental wellness initiatives through our nutrition and physical activity programming. As a part of the SNAP-Ed 2020 plan, we created a mental flourishing team that will develop action plans to support the mental well-being of both our participants and our Extension staff. This webinar will share the process, actions, and key learning to date.
---
JULY 21, 2020: A Special COVID Session from 10:00-11:00 AM
Tools to Screen Well and Live More: Creating a Healthy Relationships with Technology during COVID 19 and Beyond



Maree Hampton, Med
KK Myers, Med
Co-Founders of Live More Screen Less
We have all been called upon to use technology more than ever as many of us work and learn from home. While technology offers amazing ways to communicate, learn, and work, many of us are feeling the effects of screen overuse. Our physical, mental, social, and emotional wellbeing are impacted by the increased time on screens. Our productivity, coping skills, feelings of connection, and contributions to our community have been compromised and altered. We could all use some strategies to Screen Well!
Join us for a webinar with LiveMore ScreenLess to learn
key daily digital wellbeing tips, tools, and practices to mitigate the harmful effects of screen overuse and to gain a more balanced and intentional relationship with technology
. LiveMore will share the voices and experiences of Minnesotans-young people, college students, educators, and parents to shed light on how heavy screen use is impacting health and wellbeing. During the webinar, LiveMore experts and young people will share the impacts on mental, cognitive, social, emotional, physical, and environmental wellbeing. This critical discussion seeks to ensure that in the current COVID environment and for generations to come we all are positioned to support the
digital wellbeing
of our communities.
---
JULY 14, 2020  
Social Connectedness as the Center of Mental Well-being

Kami Norland, MA, ATR, CEO, Integrative Re-Sources
Mary Ann Boe Executive Director, Deva Nation, and Community Weaver
What if the solution to some of our most critical healthcare issues could be found right here in the wisdom of lived experience from community members? Our connections with each other, the revitalization of community life, and building a culture of care is exactly how we will start to ease the suffering of our loneliness epidemic and the chronic diseases that ensue from loss and social isolation. NicBluCares, serving Nicollet and Blue Earth Counties, is piloting the global Compassionate Community movement for the USA. We are bringing primary care together with public health, multi-sector leaders, community expertise and a shared database system to connect people to services and build coalitions of support. Research tells us that social health is vital to physical, mental, and community wellbeing. Kami and Mary Ann present how a compassionate 'whole of community' movement in Southern Minnesota is creating a new culture where we belong and we take care of each other. Mankato/North Mankato will be the first Compassionate Town in America, creating a Compassionate Town Charter through conversations about belonging, equity, loss, and resiliency, harvesting the wisdom of lived experiences, and mobilizing best practices to policies.
---
FEBRUARY 2020
The Children & Nature Network: Using A Policy and Systems Approach to Well-being and Community Resilience
Sarah Mulligan-Toffler, Children & Nature Network, Executive Director
The Children & Nature Network is leading an international movement to connect children to nature to secure a healthy future for our children and the planet. An increasing body of research shows that regular connection nature is critical to children's healthy development and supports overall health and wellbeing throughout the life-span. Nature-based activities can improve attention, reduce stress, increase physical activity, and promote social connectedness among other benefits. The Children & Nature Network is currently working in 21 cities and towns across the U.S., including both Minneapolis and St. Paul, to incorporate nature into city priorities, planning and policymaking. We are helping city leadership understand how the natural resources that exist in every community can be better integrated across a range of areas, including community health and wellness, education, out-of-school time programming, job creation, transportation, and climate resilience to support better outcomes for youth and families. For example, in St. Paul, we are supporting Nature-Smart Libraries as a strategy to use libraries as a jumping off point to connect families to parks and natural areas across the region. Learn about how your community can utilize the Children & Nature Network and implement a range of nature based strategies to promote mental wellbeing and community resilience.  www.childrenandnature.org
---
JANUARY 2020
Combating Isolation: Group Work with Adolescents
Molly Heisenfelt Eller, MSW/LICSW, High School Social Worker, Psychotherapist, Consultant
Studies have found that our nation's young people are one of the loneliest generations of Americans, more disconnected and isolated than other generations. Youth are growing up in a world in which technology and social media have given a false sense of connectedness. This loneliness leads to increased risk of suicidal ideation, depression, anxiety and other mental health issues in addition to physical health issues. In order to combat isolation, teenagers need a venue in which they can be seen, heard, validated and understood.
Group work is one of the best ways to help adolescents know that they are not alone in the issues they face. Research has shown that individuals who are less lonely are more likely to have in-person interactions and are more healthy and balanced.  Group work can be hosted in schools as well in other community settings such as churches, community centers, and libraries. The webinar will include: defining group work, various implementation tips and practical examples, guidance regarding important tools for group work with teenagers.  Former group participants will join the presenter to provide participants the opportunity to conceptualize key points while hearing panelists share their observations and experiences.
Previous
Previous Learning Community Topics (PDF)