Suicide Prevention
Get Help
Data
Community Prevention
Minnesota Response
Related Topics
You Matter - Mental Health and Suicide Crisis Messaging
Resources such as the National Suicide Prevention Lifeline and the Crisis Text Line are critical services for Minnesotans. The services provide support, referrals, and guidance to those who need mental health support and help preventing suicide.
The following materials were created to be used by state agencies, schools, community organizations, and anyone interested in sharing messages about these services.
The message "You Matter" was developed my the taskforce to emphasize the important role we all have to play in preventing suicide.
We encourage anyone interested in using these resources to do so.
Downloads
Poster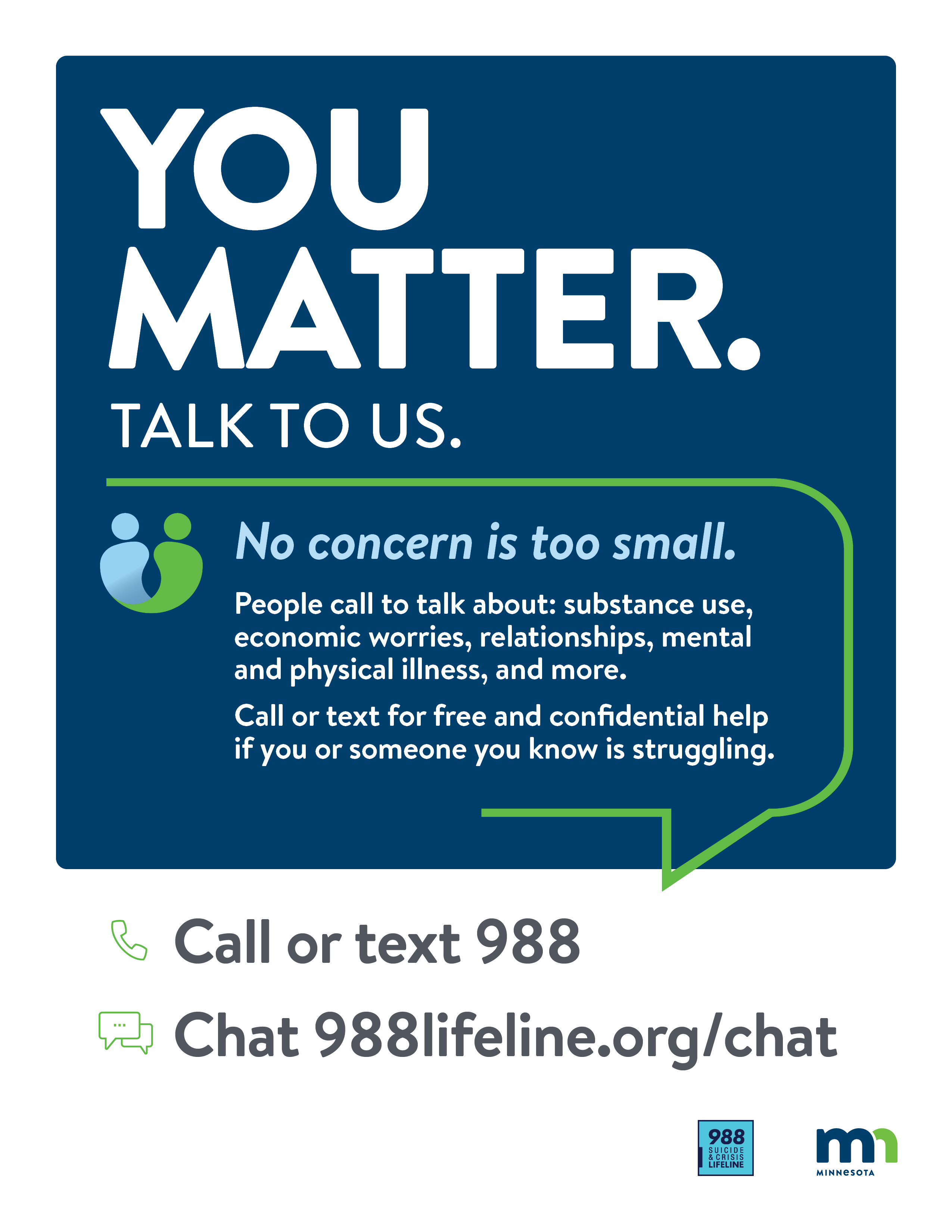 ---
Postcard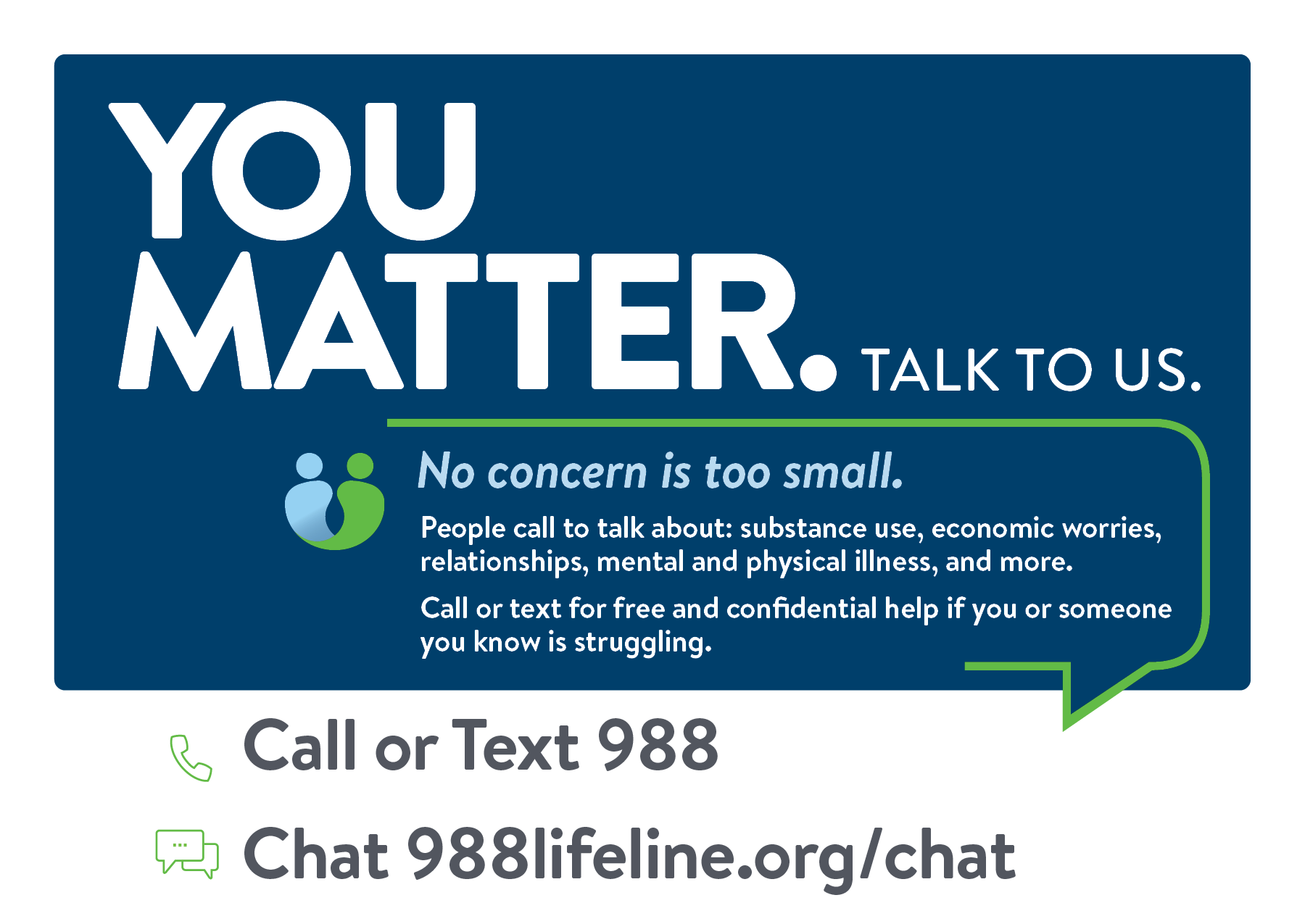 ---
Word Template
Communications Toolkit
For ideas on how to use these materials, see the Crisis Resources Communication for Suicide Prevention Toolkit (PDF).
Contact
Contact us at Health.suicideprev.MDH@state.mn.us with questions.
Last Updated:
10/03/2022