Public Awareness of Heart Attack and Stroke
Heart Attack and Stroke Awareness Campaign
The Heart Attack and Stroke Awareness Campaign aims to work with local grocery stores, pharmacies, hospitals and clinics to raise awareness about the importance of calling 9-1-1 when someone is experiencing signs or symptoms of a heart attack or stroke. To request our public awareness graphic files free of charge please complete and submit the Heart Attack and Stroke Awareness Order Form.
Stroke Awareness Campaign
This Minnesota Stroke Program campaign aims to raise the awareness of the signs and symptoms of stroke and promote the use of 9-1-1 when someone is having a stroke. Stroke is one of the top ten leading causes of Minnesota deaths, and the more who know what to do, the more lives can be saved.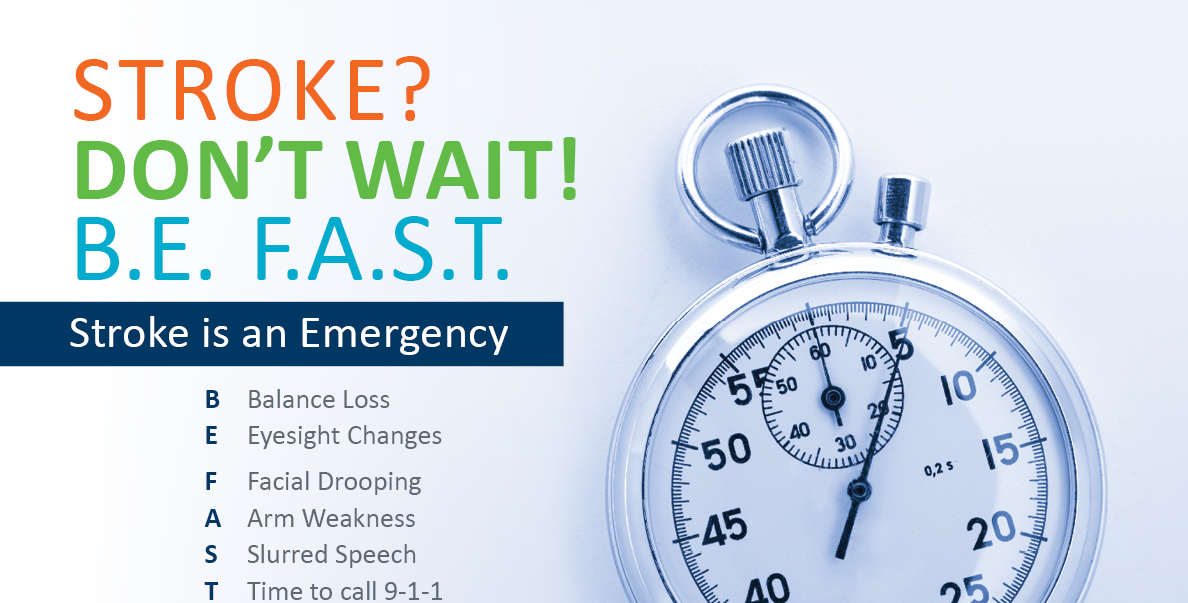 Supporting Minnesota's Stroke System
Since 2014, the Stroke Program has been designating stroke-ready hospitals across the state so that all Minnesotans will ultimately live within 30 minutes of a hospital that is equipped and ready to provide the best stroke care possible.
This system works best when people know the stroke signs and can act quickly to get that person care. Calling 911 can save a life. Stroke care starts in the ambulance and Emergency Medical Services is an important part of the acute stroke team.
Campaign Materials
The Every Second Counts campaign materials are available to any health care organization across the state, including those who serve Minnesota patients.
To request access to "Every Second Counts" graphic files free of charge please complete and submit the "Every Second Counts" Toolkit Request Form.
This BE FAST Stroke Communications Toolkit (PDF) is a guide to the campaign, its materials and how your organization can use those materials.
Help us share the campaign and raise awareness about stroke in your community. These materials are available for you to use free of charge.
For more information, email health.stroke@state.mn.us or call 651-201-4095.
Resources: Find all of the documents, tools, guidance documents, and resources produced by the Stroke Program for our partners.