Contact Info
Infectious Disease Epidemiology, Prevention and Control Division
Contact Info
Infectious Disease Epidemiology, Prevention and Control Division
CRUSH
CRUSH is a group of professionals, youth, and community members who are concerned about rising rates of chlamydia and STDs among teens and young adults. They meet monthly to implement the Strategic Plan developed in 2013 to address chlamydia in Minneapolis. Most of their activities are focused on communities in North Minneapolis.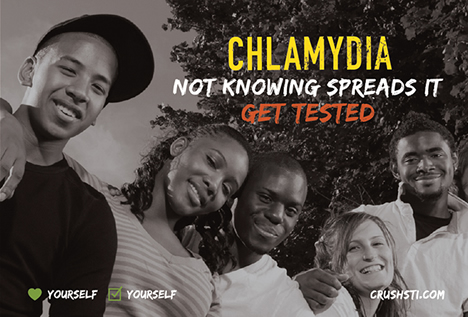 The CRUSH Youth Leadership Council provides an opportunity for youth and young adults to have a meaningful voice in the community on topics including sexual and reproductive health, STI/HIV prevention, healthy relationships, and more.
CRUSH coordinates an annual STI testing event in the spring. Go to Annual MN Statewide STI Testing Week for more information.
CRUSH community partners include:
Annex Teen Clinic
Hennepin County Public Health – Red Door
Minneapolis Health Department
Minneapolis School Based Clinics
Minneapolis Urban League
Minnesota Chlamydia Partnership
Minnesota Department of Health
Neighborhood Health Source
North Point Health & Wellness Center
Turning Point
YWCA of Minneapolis
CRUSH supporters include:
Girls in Action
Resource EAC
Youthprise
Last Updated:
10/05/2022