Contact Info
Infectious Disease Epidemiology, Prevention and Control Division
Contact Info
Infectious Disease Epidemiology, Prevention and Control Division
The Minnesota Chlamydia Partnership (MCP)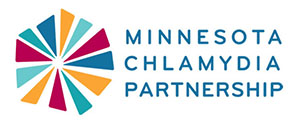 Rates of chlamydia, the most common reportable STD infection, have been increasing since the 1990s. This epidemic threatens the health and well-being of thousands of Minnesotans, especially young people aged 15-25. Untreated infections can cause long lasting damage to reproductive organs, chronic pelvic pain, and even infertility.
In 2010, a group of concerned partners met at a summit to discuss the chlamydia epidemic and to develop an action plan for addressing it, leading to the creation of the Minnesota Chlamydia Partnership (MCP). MCP is a community-based collaborative composed of leaders in public health, health care, community and youth organizations.
The purpose of the MCP is to call attention to the epidemic of chlamydia among young people, to develop strategies to reduce rates of chlamydia, and prevent new cases.
The goals of the MCP are:
Enhance public and professional awareness of chlamydia
Increase screening and treatment rates in clinical settings
Support efforts to make screening more accessible and affordable
Reduce health inequities among communities of color and in LGBTQ communities
Improve the sexual health of all young people in Minnesota
The MCP created the Minnesota Chlamydia Strategy: Action Plan to Reduce and Prevent Chlamydia in Minnesota to help guide efforts to reach these goals. We hope that the strategy inspires collaborative work and application in your community.
Last Updated:
10/05/2022