Early Care and Education
Related Sites
Early Care and Education Trainings
Resources for Providers
As a provider of early care, you have an important job to do! Your work can get our youngest generation off to a healthy start in life. Early care training and curricula can help you establish best practices and ensure that kids in your care develop healthy habits that can last a lifetime.

Many trainings are listed on the Develop website, which provides professional development resources and quality improvement tools. Trainings offer continuing education credits and can be arranged through local SHIP coordinators.

Searching for training opportunities?
The Develop website can be used to search for training opportunities. Once you create an account, go to the left navigation and click on the calendar icon "Search for Training." To find trainings listed below, select "Find Training" and "Course Catalog" to see a description of the desired training and upcoming events. For assistance finding a training, email early.childhood@state.mn.us.
Learning About Nutrition through Activities (LANA)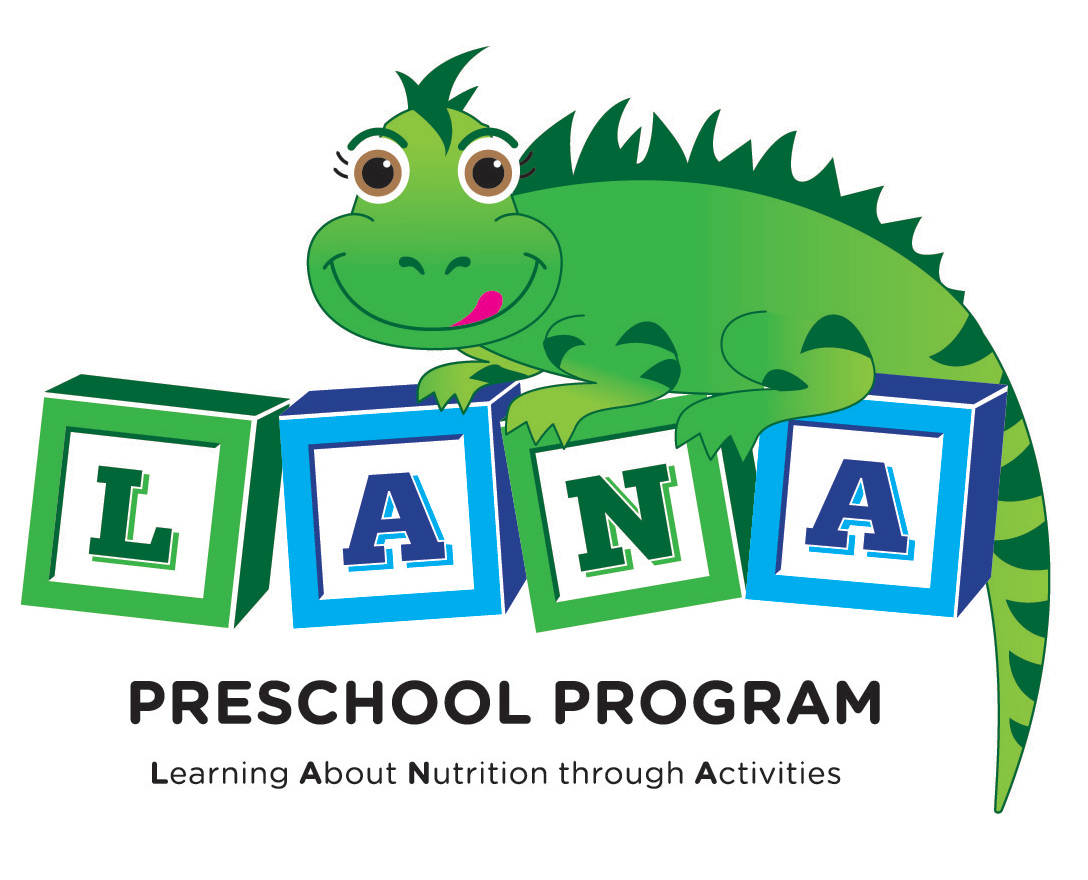 LANA, which is designed to encourage young children to taste, eat and enjoy more fruits and vegetables, is a popular curriculum among early care providers in Minnesota. LANA began with a study conducted by MDH through a grant from the National Cancer Institute.
The curriculum is available for purchase at the LearningZoneXpress website. Free resources for providers are also available at that website.
LANA training resources
LANA scholarships
MDH provides a limited number of scholarships to help offset the cost of LANA curriculum. Contact early.childhood@state.mn.us for more information.
Become a LANA trainer
Interested in becoming a trainer for LANA? MDH has established an approval process for prospective LANA trainers. Contact early.childhood@state.mn.us for more information.
Trainings Available on Develop
Click on the topics below for a list of trainings.
Learning About Nutrition through Activities (LANA)
HealthyKids, HealthyFuture (formerly Let's Move Child Care)– Nutrition, Beverages and Infant Feeding
CATCH Early Childhood – Healthy Eating
From Farm to Child Care
I am Moving I am Learning (IMIL) – Nutrition Building Blocks
Tipping the Scales – Nutrition
Tipping the Scales – Nutrition and Obesity Prevention
Bringing Nutrition Education to Life for Young Children, Families and YOU
Building a Healthy Plate
Building a Healthy Plate with Whole Grains
Challenges in Feeding Young Children in Child Care
Child Nutrition: Providing Healthy Nutrition
ChildcareAlive!: Shaping the First Five- Healthy Eating and Active Play
Cooking in Child Care – The Basics
Designing Positive Mealtimes for Child Care Providers
Early Sprouts Online Training
Early Sprouts: Cultivating Healthy Food Choices in Young Children
Eat Create Cultivate – Fun with Food Through Positive Mealtime Experiences
Feeding Basics
Growing Healthy Eaters
Healthy Gains from Whole Grains
Healthy Menu Makeover
Minding our Peas & Cues: The Importance of a Positive Mealtime Environment in Child Care Settings
Nutrition in Children from Birth to Six Years
Ready Set Cook
Ready Set Grow
Save Time and Money in the Kitchen
Serving Tasty and Healthful Snacks
Taking Steps to Healthy Success: An Introduction
Taking Steps to Healthy Success: Breastfeeding Support
Taking Steps to Healthy Success: Family-Style Dining
Taking Steps to Healthy Success: Healthy Eating
Twist & Sprout in the Kitchen: Nutrition best practices and basic knife skills for family child care
You Are What You Eat: Nutrition and Healthy Eating Habits
Children Can Cook!
Cooking Matters for Child Care Professionals: Basics
Child Care: Ethnic Foods Exploration
I am Moving I am Learning (IMIL)
Moving with the Brain in Mind
Body Language
MVPA (Moderate to Vigorous Physical Activity) Every Day
I am Moving I am Learning – all modules
Let's Move Child Care – Physical Activity and Screen Time
CATCH Early Childhood – Physical Activity
Tipping the Scales – Obesity Prevention & Physical Activity
A Chance to Grow/S.M.A.R.T. Pre-K (Simulating Maturity through Accelerated Readiness Training Pre-K) May only be used in addition to another approved physical activity program/training; not approved by the MN Center for Professional Development or to meet Parent Aware training requirements.
Adventurous Play: The Whys and Hows
Better Bodies and Brains
Childhood Obesity Prevention: LMCC-Increase Physical Activity
Childhood Obesity: Components of a Healthy Nutrition Environment at Child Care
Childhood Obesity: The Burden of Obesity and Its Impact on Young Children
Exploration and Courage: The Importance of Risk
Family Child Care: Overcoming Barriers to Lead Fun Physical Activities
Fun and Fitness: Addressing Childhood Obesity
Functional Area 4: Physical
Healthy Habits in Young Children: Obesity Prevention
Movement is Key to Learning
No Child Left Inside
Physical Activities for Young Children: Lead with Confidence
S.M.A.R.T. Pre-K, MORE Activities
Super Stretch Kids Yoga
Supporting Breastfeeding in Child Care Programs
Let's Move Child Care – Nutrition, Beverages and Infant Feeding
Last Updated:
10/04/2022