Hazardous Sites & Substances
Related Topics
Environmental Health Division
Contact Info
Site Assessment and Consultation Unit
651-201-4897
800-657-3908 (toll-free)
Contact Info
Site Assessment and Consultation Unit
651-201-4897
800-657-3908 (toll-free)
Environmental Exposure Grand Rounds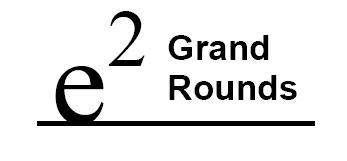 A shared dialogue among Occupational and Environmental Medicine Physicians, the Minnesota Poison Control System, and the Minnesota Department of Health.
Join us!
May 10, 2023 from 7:00 a.m. to 8:00 a.m.
Presenter
Manijeh Berenji, MD, MPH, QME, FACOEM, FACPM
Topic
Natural Gas Emissions in US Residences: Effects on Indoor Air Quality, Ramifications for Human Health, and Transitioning to a New Energy Paradigm
Join us for a review of the evolution of natural gas as the fuel of choice for US residences over past 50 years and identification of gas combustion products that contribute to health impacts. Understand how to diagnose and treat patients with suspected indoor gas exposures and discuss short-term solutions to reduce indoor gas exposures. A discussion of proposals for long-term solutions to eliminate such exposures is also a part of this presentation.
Virtual Meeting Information
Join on your computer, mobile app or room device
Microsoft Teams meeting
Click here to join the meeting
Join with a video conferencing device
mn@m.webex.com
Video Conference ID: 118 498 859 2
Alternate VTC instructions
Or call in (audio only)
+1 651-395-7448,,411289925# United States, St. Paul
Phone Conference ID: 411 289 925#
Find a local number | Reset PIN
Future seminars
Look for future EEGR seminars - first or second Wednesday of November, February, and May.
Sign up for Email Updates to receive information about events.
About environmental exposure grand rounds
The purpose of Environmental Exposure Grand Rounds is to foster communication and multidisciplinary collaboration between medical and public health specialties through presentations and discussions that explore impact of environmental exposures on health.
Last Updated:
04/12/2023