Hazardous Sites & Substances
Related Topics
Environmental Health Division
Contact Info
Site Assessment and Consultation Unit
651-201-4897
800-657-3908 (toll-free)
Contact Info
Site Assessment and Consultation Unit
651-201-4897
800-657-3908 (toll-free)
Environmental Exposure Grand Rounds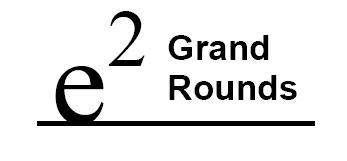 A shared dialogue among Occupational and Environmental Medicine Physicians, the Minnesota Poison Control System, and the Minnesota Department of Health.

Join us!
Wednesday, Nov. 8, 2023, from 7 to 8 a.m.
Presenters
Regions Hospital Emergency Medicine Residency Medical Toxicology Fellows
Topic
Methemoglobin and nitrite exposures in Minnesota, past and present
Methemoglobinemia has long been seen in Minnesota, either due to medically prescribed xenobiotic exposures or due to environmental exposures. The face of this disease process is changing. Through our clinical practices and through the Minnesota Poison Control System, we are starting to see increasing numbers of acute severe methemoglobinemia cases (owing to intentional ingestion rather than environmental exposure). The fellows will look at this evolution and discuss the different causes of this disease and the time courses of methemoglobinemia.
The term "xenobiotics" describes the chemical, synthetic, or maybe naturally occurring compounds affecting the normal metabolism of a living organism. Methemoglobinemia is also known as blue baby syndrome because bottle-fed babies under six months old are at the highest risk of getting methemoglobinemia from exposure to nitrates in drinking water. Methemoglobinemia can cause skin to turn a bluish color and can result in serious illness or death. Other symptoms connected to methemoglobinemia include decreased blood pressure, increased heart rate, headaches, stomach cramps, and vomiting.
Virtual Meeting Information
Join on your computer, mobile app or room device
Microsoft Teams meeting
Click here to join the meeting
Join with a video conferencing device
mn@m.webex.com
Video Conference ID: 116 893 594 4
Or call in (audio only)
+1 651-395-7448,,964757372# United States, St. Paul
Phone Conference ID: 964 757 372#
Look for future EEGR seminars - first or second Wednesday of November, February, and May.
Sign up for Email Updates to receive information about events.
About environmental exposure grand rounds
The purpose of Environmental Exposure Grand Rounds is to foster communication and multidisciplinary collaboration between medical and public health specialties through presentations and discussions that explore impact of environmental exposures on health.
Last Updated:
11/14/2023