Health Care Homes
Learning Collaborative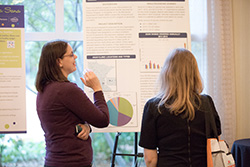 The Health Care Homes Learning Collaborative was established in 2008 as a part of Minnesota Health Reform Legislation to support primary care clinics seeking Health Care Homes certification and recertification.
The Learning Collaborative continues to provide learning opportunities to primary care clinics and their staff through a variety of modalities. Click on the link below to explore the options.
Conference based learning for certified Health Care Homes and community partners.
Collaborative Learning for the Future of Health.
Gateway to online courses, conferences, webinars and other resources.
Networking opportunities to actively engage in learning and implement transformation.
Short videos to learn more about the HCH program.
Last Updated:
10/03/2023