Assisted Living Licensure
Related Sites
Spotlight
Assisted Living Licensure
Assisted Living Licensure (ALL) within the Health Regulation Division of the Minnesota Department of Health oversees and regulates licensed assisted living providers in Minnesota. These activities include:
Licensure
On-site surveys and enforcement
Communication with providers and the public on the issues of assisted living laws and regulation.
Our mission is to protect, maintain and improve the health of Minnesotans who receive assisted living services.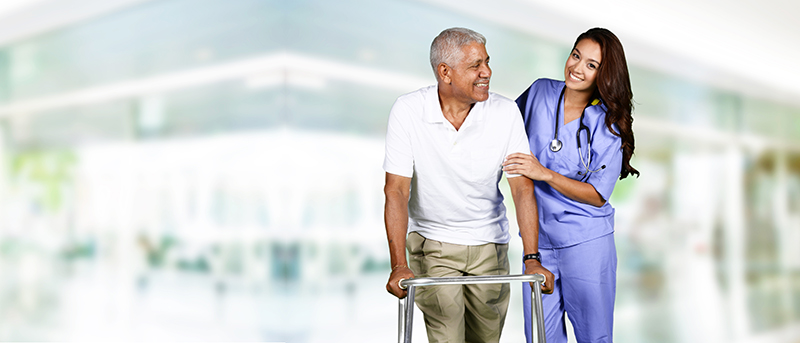 The Assisted Living Licensure law under Minnesota Statutes, chapter 144G was passed by the 2019 Minnesota Legislature and updated as part of the Legislature's 2020 7th Special Session. The law established regulatory standards governing the provision of housing and services in assisted living facilities and assisted living facilities with dementia care to help ensure the health, safety, well-being, and appropriate treatment of residents. It also authorized the commissioner to adopt rules for all assisted living facilities that promote person-centered planning and service delivery and optimal quality of life, and that ensure resident rights are protected, resident choice is allowed, and public health and safety is ensured.
Announcements
October 9, 2023: Immediate Correction Cited for Improperly Sized Egress Windows
Emergency escape is an extremely important aspect of safely operating an assisted living facility (ALF) in Minnesota. When there is an emergency, such as fire or flood, ensuring residents can escape through bedroom windows is an important compliance check. Through the survey process, the Minnesota Department of Health (MDH) continues to identify ALF providers that do not have properly sized egress windows to ensure resident emergency escape from the facility. MDH has noted improperly sized egress windows are most prevalent when surveying ALF providers in single-family home settings. If an ALF resident is found in a bedroom with an improperly sized egress window, the ALF provider will be cited with an immediate correction order that also has a $3,000 fine.
The state standard for an existing egress window in state licensed facilities is a window that has a minimum of 648 square inches with not less than 20 inches in height of openable area and 20 inches in width of openable area. Keep in mind that the window size is not only for resident egress but also a properly sized opening for first responders to enter the facility.
Due to the significant safety risk to residents, all ALF providers must address undersized egress windows; no improperly sized egress windows may be 'grandfathered' in or approved. All ALF providers should review their buildings to ensure their facility egress windows meet the state requirement. If the ALF does NOT have a properly sized egress window, please move the resident out of the room with the improperly sized egress window. Some providers have decided to enter a fire watch to remove the immediate hazard while they install proper windows.
For more information, ALF providers should speak with their local fire official or the Minnesota State Fire Marshal's office. See the following websites and the illustrations below:
August 28, 2023: Assisted Living and Comprehensive Home Care Licensees: Make sure you have the correct license!
MDH recognizes it may be unclear to providers whether it is necessary to maintain their comprehensive home care license even though they also have an assisted living license. While a provider may maintain both an assisted living and comprehensive home care licensee, Minnesota law requires the provider must meet certain statutory criteria to do so.
Comprehensive home care licensees are authorized under Minn. Stat. 144G.08.
If an assisted living licensee also maintains a comprehensive home care license, the comprehensive home care services may only be provided to a client(s) in the community, not within the assisted living licensee's assisted living building to assisted living residents.
If you have a comprehensive home care license and have not served a home care client in the past 12 months, or no longer intend to serve home care clients, please email MDH Home Care at health.homecare@state.mn.us so MDH may assist you with closing your home care license.
June 5, 2023: HRD Provider On-Site Feedback Questionnaire Example Form now available
The Minnesota Department of Health (MDH) and the Health Regulation Division (HRD) value your feedback about your experience during the survey/evaluation or investigative process. Beginning in June, providers will receive a link to an anonymous questionnaire at the conclusion of their on-site visit; this feedback will help us identify ways to improve our procedures and communication. An example of the form is now available to view: HRD Provider On-Site Feedback Questionnaire (Example Form).
Last Updated:
11/01/2023