Assisted Living Licensure
Related Sites
Spotlight
Assisted Living Licensure
Assisted Living Licensure (ALL) within the Health Regulation Division of the Minnesota Department of Health oversees and regulates licensed assisted living providers in Minnesota. These activities include:
Licensure
On-site surveys and enforcement
Communication with providers and the public on the issues of assisted living laws and regulation.
Our mission is to protect, maintain and improve the health of Minnesotans who receive assisted living services.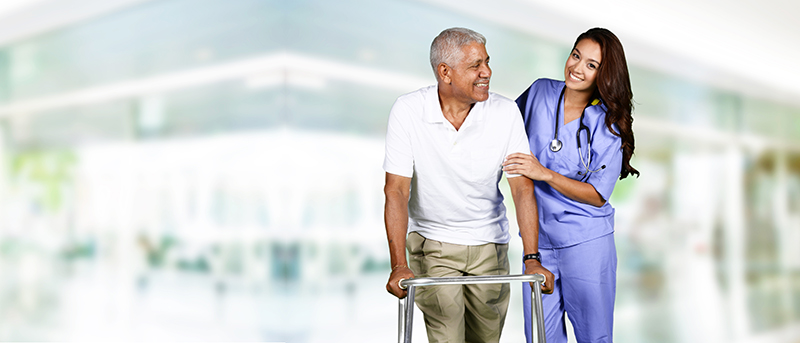 The Assisted Living Licensure law under Minnesota Statutes, chapter 144G was passed by the 2019 Minnesota Legislature and updated as part of the Legislature's 2020 7th Special Session. The law established regulatory standards governing the provision of housing and services in assisted living facilities and assisted living facilities with dementia care to help ensure the health, safety, well-being, and appropriate treatment of residents. It also authorized the commissioner to adopt rules for all assisted living facilities that promote person-centered planning and service delivery and optimal quality of life, and that ensure resident rights are protected, resident choice is allowed, and public health and safety is ensured.
Announcements
Feb. 7, 2023: Updated UDALSA form is now available.
MDH listened to providers and stakeholders' feedback and made the updated Uniform Disclosure of Assisted Living Services and Amenities (UDALSA) form easier to use by simplifying the instructions, expanding the comments section, and offering space to explain features unique to your space. You can find the updated Uniform Disclosure of Assisted Living Services and Amenities (UDALSA) on the License Renewal page.
Facilities are not required to use the new form immediately; they will need to submit the new form with their next license renewal. Whenever a facility changes the services that they offer under the assisted living facility contract, the facility must submit an updated UDALSA to the commissioner within 30 calendar days of the change in services by email to health.assistedliving@state.mn.us.
Dec. 2, 2022: Information about applying for Social Connection grants is now available.
The Home Care and Assisted Living Provider Advisory Council has been given approval by the Commissioner of the Department of Health to provide funding to home care and assisted living providers to promote social connection of vulnerable adults residing in home care and assisted living provider settings.
The Council will provide grants up to $5,000 for each applicant selected. Total funds to be distributed are no more than $250,000. The funds may be used by the applicant to purchase devices to assist with virtual visits designated for social connection. The device could also be designated for both health care and social connection. The funds may also be used for assistance with improving Wi-Fi or assisting with training and staffing for use of the devices purchased.
Grant applications open at 8 a.m. CST on January 3, 2023, and funding will be distributed on a first-come, first-served basis for applicants who meet all eligibility criteria. For information about how to apply, visit the Home Care and Assisted Living Provider Social Connection Grants page.
June 16, 2022: New guidance for providers on the use of bed rails
The Resources and FAQs page has been updated with guidance for assisted living providers for both hospital-style and consumer bed rails, as well as links to related FDA resources. Providers should conduct an assessment and follow the manufacturer guidelines for the product selected.
Last Updated:
02/07/2023