Assisted Living Licensure
Related Sites
Spotlight
Assisted Living Licensure
Assisted Living Licensure (ALL) within the Health Regulation Division of the Minnesota Department of Health oversees and regulates licensed assisted living providers in Minnesota. These activities include:
Licensure
On-site surveys and enforcement
Communication with providers and the public on the issues of assisted living laws and regulation.
Our mission is to protect, maintain and improve the health of Minnesotans who receive assisted living services.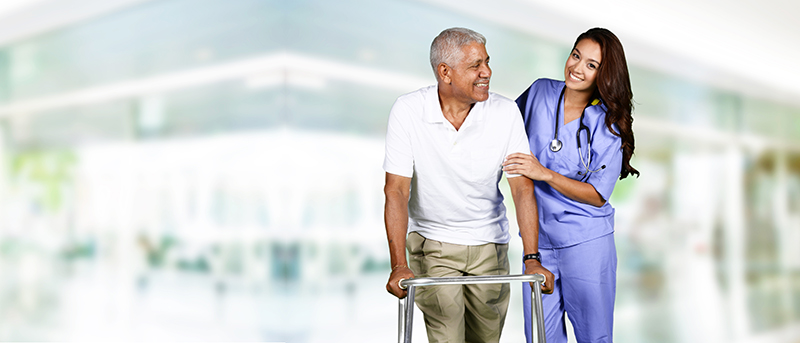 The Assisted Living Licensure law under Minnesota Statutes, chapter 144G was passed by the 2019 Minnesota Legislature and updated as part of the Legislature's 2020 7th Special Session. The law established regulatory standards governing the provision of housing and services in assisted living facilities and assisted living facilities with dementia care to help ensure the health, safety, well-being, and appropriate treatment of residents. It also authorized the commissioner to adopt rules for all assisted living facilities that promote person-centered planning and service delivery and optimal quality of life, and that ensure resident rights are protected, resident choice is allowed, and public health and safety is ensured.
Announcements
June 5, 2023: HRD Provider On-Site Feedback Questionnaire Example Form now available
The Minnesota Department of Health (MDH) and the Health Regulation Division (HRD) value your feedback about your experience during the survey/evaluation or investigative process. Beginning in June, providers will receive a link to an anonymous questionnaire at the conclusion of their on-site visit; this feedback will help us identify ways to improve our procedures and communication. An example of the form is now available to view: HRD Provider On-Site Feedback Questionnaire (Example Form).
Apr. 5, 2023: Join us on April 19 to learn about Licensed Assisted Living Director Licensing and Practice Requirements in Minnesota
MDH Health Regulation Division (HRD) will host the Board of Executives for Long-Term Care Services and Supports (BELTSS) on Wednesday, April 19, 2023, at noon to present the most frequently asked questions about Licensed Assisted Living Director (LALD) licensure and practice requirements. BELTSS staff will review recent updates to the BELTSS website where resources can be found for LALDs or those interested in becoming LALDs, and HRD staff will speak to application of Minn. Stat. 144G requirements and the LALD role. More information about how to join the call is available on the Assisted Living Teleconference Calls page.
Feb. 7, 2023: Updated UDALSA form is now available.
MDH listened to providers and stakeholders' feedback and made the updated Uniform Disclosure of Assisted Living Services and Amenities (UDALSA) form easier to use by simplifying the instructions, expanding the comments section, and offering space to explain features unique to your space. You can find the updated Uniform Disclosure of Assisted Living Services and Amenities (UDALSA) on the License Renewal page.
Facilities are not required to use the new form immediately; they will need to submit the new form with their next license renewal. Whenever a facility changes the services that they offer under the assisted living facility contract, the facility must submit an updated UDALSA to the commissioner within 30 calendar days of the change in services by email to health.assistedliving@state.mn.us.
Last Updated:
06/05/2023