Early Hearing Detection and Intervention (EHDI)
Related Programs
Contact Info
Early Hearing Detection & Intervention (EHDI)
651-201-5466
800-664-7772
Contact Info
Early Hearing Detection & Intervention (EHDI)
651-201-5466
800-664-7772
Resources for Families

Engage families as partners in the EHDI process
"Parents need and want information - we can debate about 'how much information is too much too soon' and fret over whether they are understanding the information that they are given, but ultimately they have the right to the information and the responsibility to make decisions for their child. I think it is important to keep this in mind as we explore models for successful EHDI programs and evaluate information to be shared with parents and professionals."
From National Hands & Voices article: What do Parents have to say about professional Bias? -Lisa Crawford
The Importance of Early Hearing Detection And Intervention
Listen to an interview with MN EHDI Coordinator, Nicole Brown.
Mom Enough co-hosts Marty and Erin Erickson explore the importance of Early Hearing Detection and Intervention. In the early months and years of life a child is learning by leaps and bounds. And much of that learning happens through language and communication. So how early - and by what means - can you tell if a child is deaf or hard of hearing? And what are the options for early intervention to help the child and family build on ways of communicating and learning? (Source: MomEnough)
Resources To Share With Families
Materials marked with * are available to order free-of-charge on the Minnesota Newborn Screening Program website.
Before or during screening
Newborn Hearing Screening Fact Sheet
Myths vs. Clinical Facts of Newborn Hearing Screening and Early Diagnosis
BabyHearing.Org: First Steps (English) (Spanish)
After screening
Preparing for Your Baby's Audiology Appointment
Hearing PASS Result* (English) *Available in English, Hmong, Karen, Russian, Somali and Spanish (Order here)
Hearing ALERT: REFER Result* (English) *Available in English, Hmong, Karen, Russian, Somali and Spanish (Order here)
Hearing Screening Follow-up Process
Your Baby's Hearing: It is important to test again following refer result
After diagnosis
What You Need to Know: Resources for Families - EHDI parent resource binder
Minnesota Parent Roadmap (English) (Hmong) (Somali) (Spanish)
Exploring Communication Opportunities for Children with Hearing Differences: An Overview (MN Low Incidence Projects)
Deaf and Hard of Hearing Education Resources and Services (MNCDHH)
State of Minnesota Pediatric Hearing Device Loaner Program
Insurance Coverage for Pediatric Hearing Aids - Minnesota Statute 62Q.675
Hearing Aid Law - 18 Years or Younger
Information about purchasing hearing aids for children (MNCDHH)
Hearing Aid Appeals: Information For Parents (if denied insurance coverage) - or Contact MN DHS at 800-657-3663
Hearing Aid Financial Resources (DHS)
Genetics of Hearing Loss Flyer (MDH)
MDH CYSHN Information and Resources for Families
NCHAM Communicate With Your Child
NCHAM Communicate With Your Child (brochures in 6 languages)
BabyHearing.Org: Language and Learning (English) (Spanish)
Does My Child Have a Hearing Loss? Emergency & Community Health Outreach (English) (Hmong) (Somali) (Spanish)
Making a Plan for Your Child: IFSP Considerations for Children who are Deaf and Hard of Hearing
Minnesota Hands & Voices: Resource Directory
Deaf Mentor Family Services at Lutheran Social Service of Minnesota
Sign It! American Sign Language (ASL) classes online: Would you like to learn American Sign Language (ASL)? If you have a child who is under 36 months of age, click here to get a free innovative on-line curriculum to learn ASL.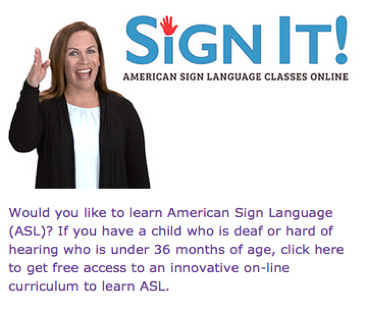 Hear To Learn: An interactive resource in English and Spanish, for parents and professionals to support spoken language development
Cue College: Learn to Cue Online. Cued speech combines simple hand cues with natural mouth movements of speech to make all sounds of spoken language visually clear.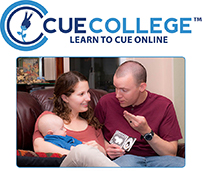 Last Updated:
06/23/2023