Early Hearing Detection and Intervention (EHDI)
Related Programs
Contact Info
Early Hearing Detection & Intervention (EHDI)
651-201-5466
800-664-7772
Contact Info
Early Hearing Detection & Intervention (EHDI)
651-201-5466
800-664-7772
Early Hearing Detection and Intervention


Specialty Care

Specialty Care
All children identified with permanent hearing loss should receive the following specialty care evaluations:
Otolaryngology (ENT) Evaluation
The ENT physician should have expertise in childhood hearing loss. The ENT physician is responsible for investigating the etiology of hearing loss and for determining whether medical or surgical intervention may be an appropriate option. In addition, the ENT physician provides information about and participates in the assessment of the options for amplification, assistive listening devices, and cochlear implantation. The ENT physician should participate in the long-term monitoring of the child's hearing in partnership with the primary care team.
Ophthalmologic Examination
Children with hearing loss often have vision problems. The role of the ophthalmologist is to assess for the presence of syndromic visual loss associated with hearing loss, such as in Usher's syndrome. Evaluation for more common types of visual impairment, including refractive error, is essential for children who will likely be strong visual learners.
Genetic Evaluation and Counseling
Half of all hearing loss is genetic. The purpose of the evaluation performed by a clinical geneticist is to determine the cause of hearing loss, identify other medical issues that are associated with hearing loss, and develop long-term medical management plans based on associated conditions.
Primary Care providers are encouraged to make these referrals. See MDH Guidelines for Primary Care and Medical Home Providers (updated 2017) (PDF)
Tips For Improvement
Misconception: Abnormal OAE's along with flat tympanograms (normal volume) confirms a conductive hearing loss
Clinical Fact: Diagnostic ABR including bone conduction testing is needed in combination with OAE's and tympanograms for a complete diagnosis of type and degree of hearing loss in each ear
---------------
Misconception: Infants who need diagnostic testing with an audiologist must be sedated.
Clinical Fact: Younger infants (ideally between four to eight weeks of age) can typically be tested without need for sedation.
Resources
National
Minnesota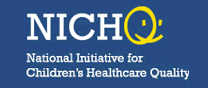 Confirm diagnostic audiology appointment at the first visit
Complete Parent Roadmap with families who have a child identified with hearing loss
Streamline authorizations to eliminate delay of connection to specialty providers such as Ophthalmology, ENT, and genetics
Offer and provide referral to Minnesota Hands & Voices
Refer to Early Intervention through Help Me Grow
Obtain a consent for release of information at first contact
Respond promptly to the Minnesota Department of Health requests for follow-up information and plans
Last Updated:
05/22/2023