Newborn Screening Data Summaries
Newborn screening is a program built on timely identification of children at risk for newborn screening conditions so that intervention can be initiated early in an effort to prevent health problems from happening or improve the lives of the children found to have one of the conditions on the newborn screening panel.
Below are summary data on the number of newborns screened and the conditions identified.
Blood spot screening
Summary of Newborn Blood Spot Screening (JPG)
The Minnesota Newborn Screening program screens an average of 66,000 newborns each year. Nearly all (99.6%) infants born in the state are screened. Approximately 236 (<0.4%) parents choose to opt out of screening annually.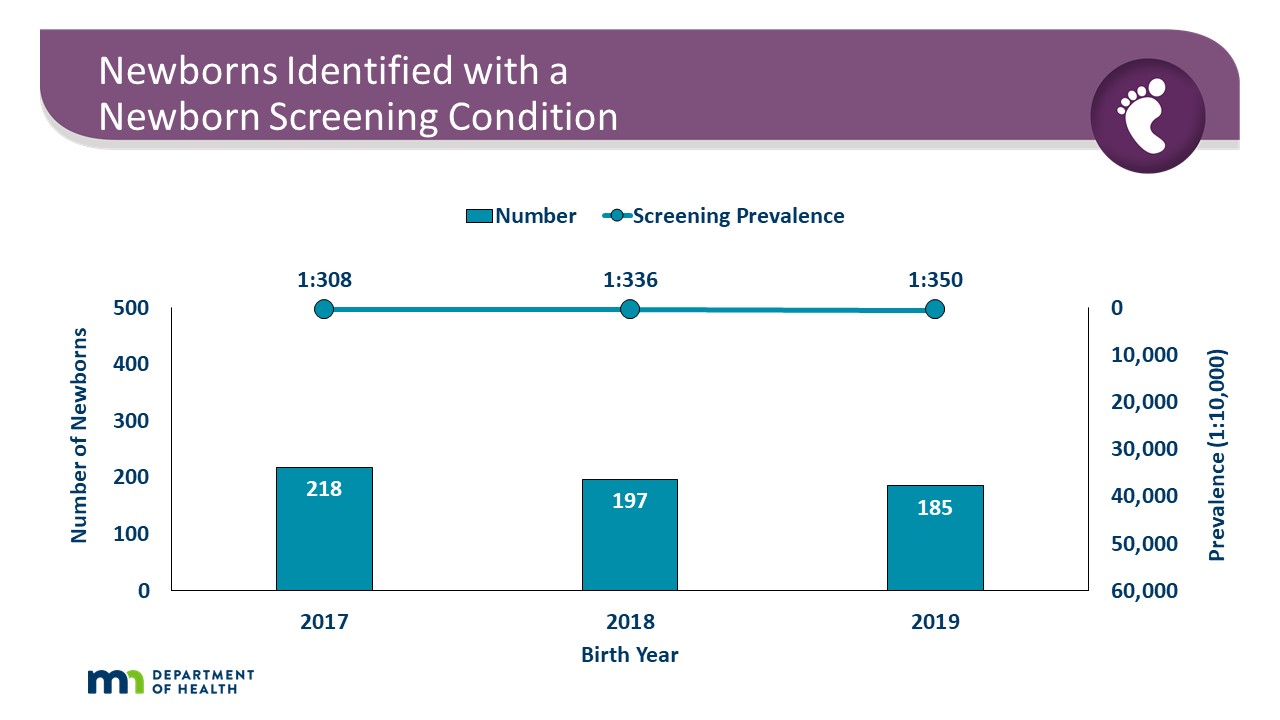 Newborns Identified with a Newborn Screening Condition (JPG)
Around 200 infants are identified each year with a condition detected through newborn screening. Screening allows an average of one in every 330 Minnesota infants to receive an otherwise unrecognized diagnosis and benefit from available treatment.
Disorder specific data
Complete summary data for all conditions (PDF)
For more details about these disorders and informational fact sheets, visit Blood Spot Disorders: Information and Resources
For questions about the data you see here, email health.newbornscreening@state.mn.us.