Newborn Screening
Related Topics
Contact Info
Newborn Screening Program
651-201-5466
800-664-7772 (toll-free)
Contact Info
Newborn Screening Program
651-201-5466
800-664-7772 (toll-free)
CMV Screening Follow-up
Recommended CMV screening follow-up
MDH recommends the following clinical evaluations for all infants with CMV detected on newborn screening.
Step 1: Confirmatory Testing – Urine PCR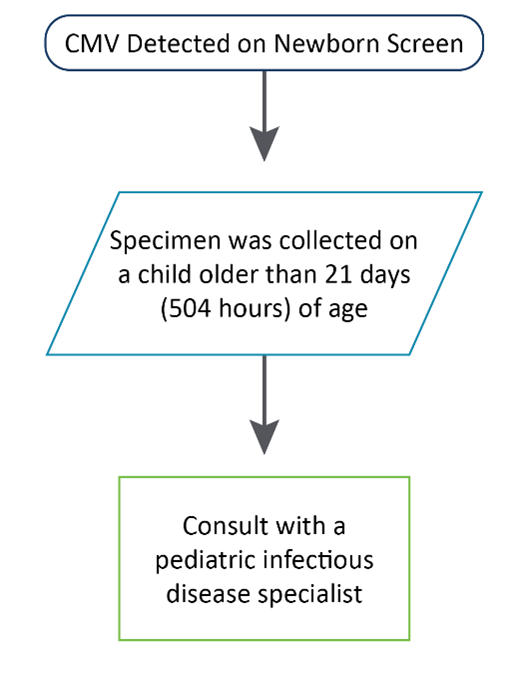 All newborns with CMV detected on screening should have a bagged urine sample collected for PCR analysis and detection of CMV. Confirmatory testing is most accurate when performed before 21 days of age.
If the PCR analysis does not detect CMV, then the screening result may have been affected by specimen contamination. If signs or symptoms of cCMV are present, consult with a pediatric infectious disease specialist.
If the PCR analysis does detect CMV, the baby's health care provider should coordinate additional evaluations to determine if the baby is symptomatic or asymptomatic. See Step 2 below for details about these additional diagnostic evaluations.
If the urine is collected after 21 days of age, there is a chance a positive result could reflect an acquired CMV infection rather than a congenital CMV infection.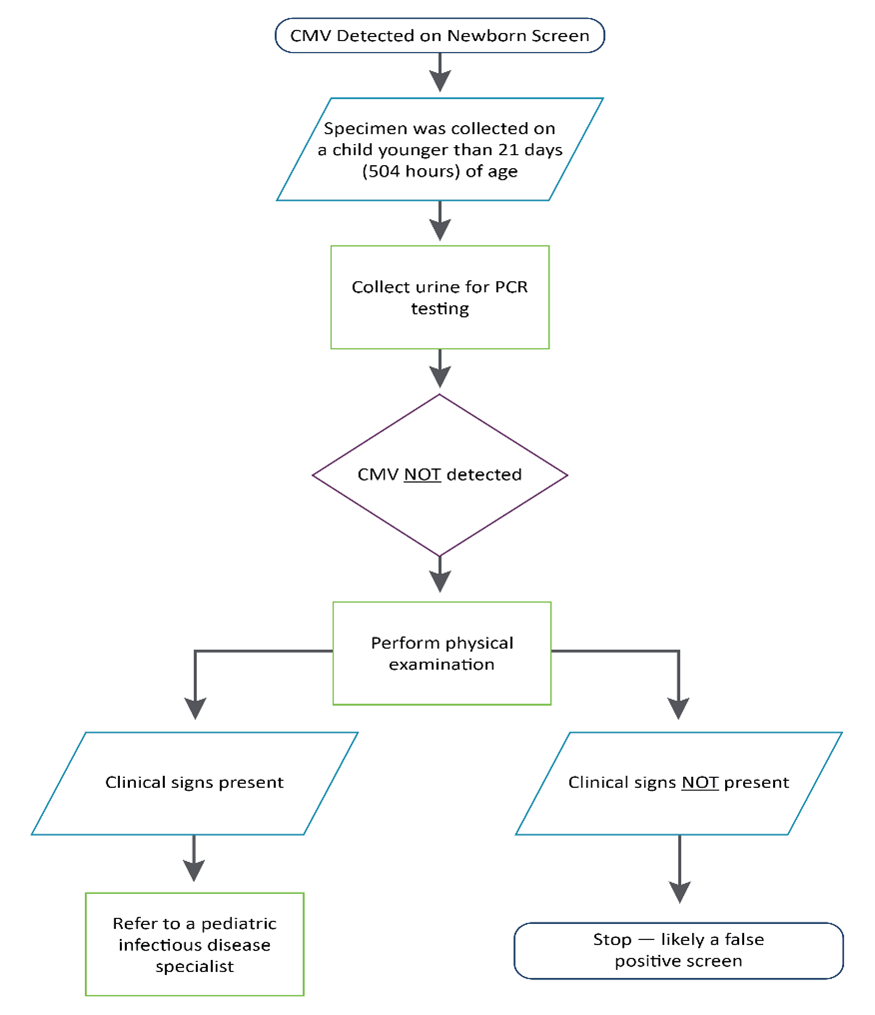 Step 2: Evaluations for Confirmed Cases
Physical examination with particular attention to the following:
Collection of complete blood count with platelets and liver function tests.
Cranial ultrasound. A brain MRI may be recommended to clarify nonspecific ultrasound findings.
Schedule the following:

Pediatric audiology evaluation. Regularly scheduled audiology visits are recommended after the initial assessment since babies with cCMV are at risk for delayed onset / progressive hearing loss.
Ophthalmology examination for baseline visual assessment for eye findings (e.g., chorioretinitis) associated with cCMV.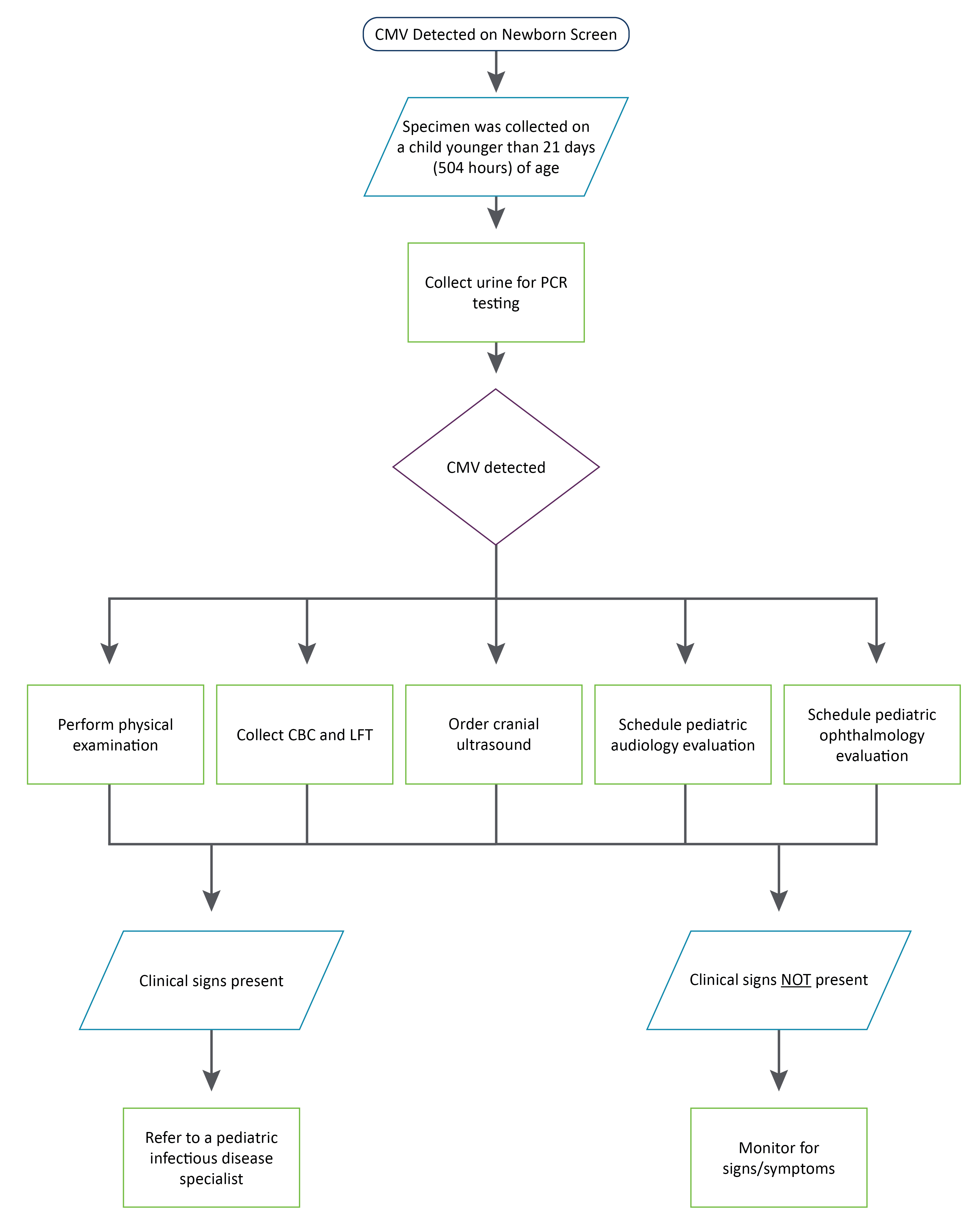 Congenital CMV is a diagnosed condition that may hinder development. All children with cCMV ages 0-5 are eligible for connection to the local school district through the Help Me Grow referral system Minnesota Help Me Grow - Refer a Child for possible evaluation and early intervention services.
Newborn Screening staff will be reaching out to your office to obtain evaluation results either by phone or fax. Releasing the requested information to our program is permitted by HIPAA. Since Minnesota's population-based screening for CMV is unique it is essential to have data to analyze screening.
Last Updated:
01/26/2023