Climate Planning Tools & Data
Minnesota Climate and Health Strategic Plan
The Minnesota Climate and Health Program with the assistance of the Minnesota Department of Health (MDH) Climate and Health Workgroup maintains an ambitious strategic plan to prepare for and respond to climate change and its impacts on public health. MDH's Minnesota Climate and Health Strategic Plan contains seven goals, 23 objectives, and 60 activities to address the health impacts of climate change in Minnesota.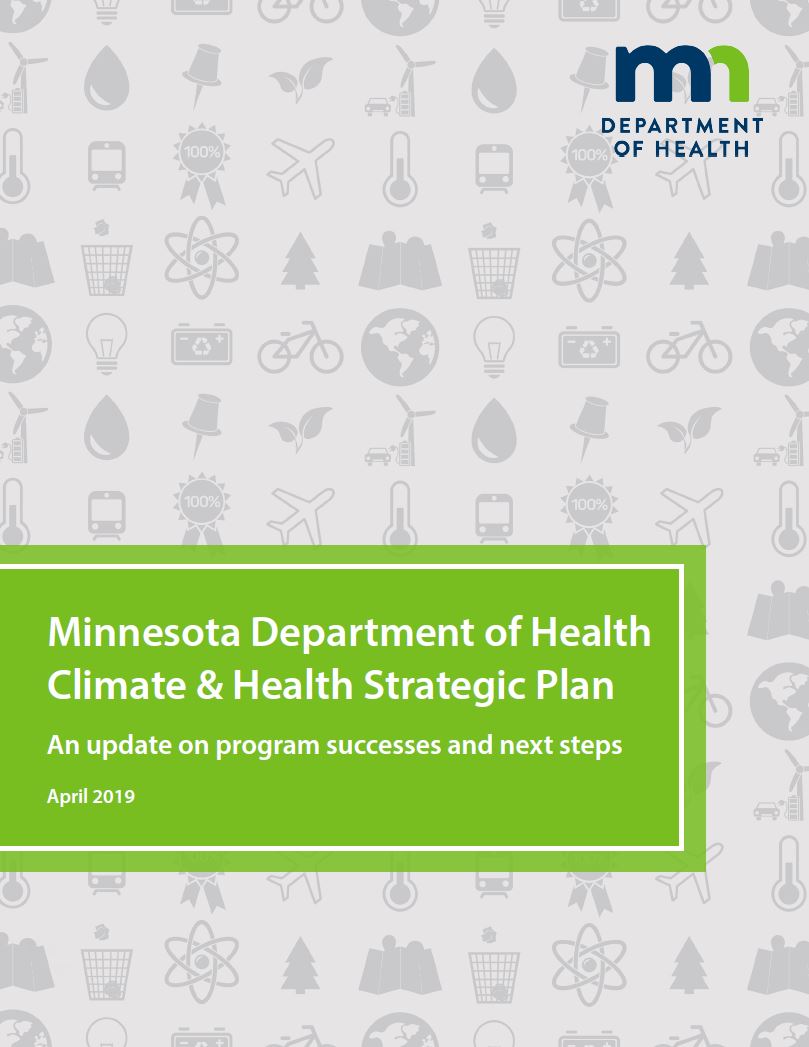 The Plan reached its midpoint in 2019, so the Program developed a mid-term report to showcase the important climate and health work that is happening across MDH. By the end of 2018, MDH staff completed 11 activities and indicated another 18 as in progress. Twenty-seven other activities occur on an ongoing basis (e.g., surveillance, routine training, and response). Nine activities were not started, but Workgroup members plan to explore or undertake them in upcoming years. Eight activities have been canceled due to various reasons (e.g., no longer a need). To find out more, check out the Minnesota Climate & Health Strategic Plan Progress Report.
Planning for Climate & Health Impacts: Emergency Management Considerations
Minnesota is experiencing an increase in the number and strength of weather-related natural disasters. Emergency management professionals are on the front-lines of responding, but often lack access to and understanding of climate trend data to help plan for and minimize the risks of impacts from extreme weather events. As a way to help planners and decision-makers in emergency management and related fields understand regional climate trends, the Minnesota Climate & Health Program developed climate and health data profiles tailored to each of the six Homeland Security and Emergency Management (HSEM) regions across the state.
Each regional profile includes a description of climate change trends along with a summary of climate and population projection data. Additionally, each regional profile provides a local case study to illustrate the links between extreme weather and natural disasters and what climate projection data can (and can't) indicate for similar events in the future. This resource provides a framework for discussing projected local risks related to our changing climate and supports the development of climate adaptation strategies that protect community health and safety.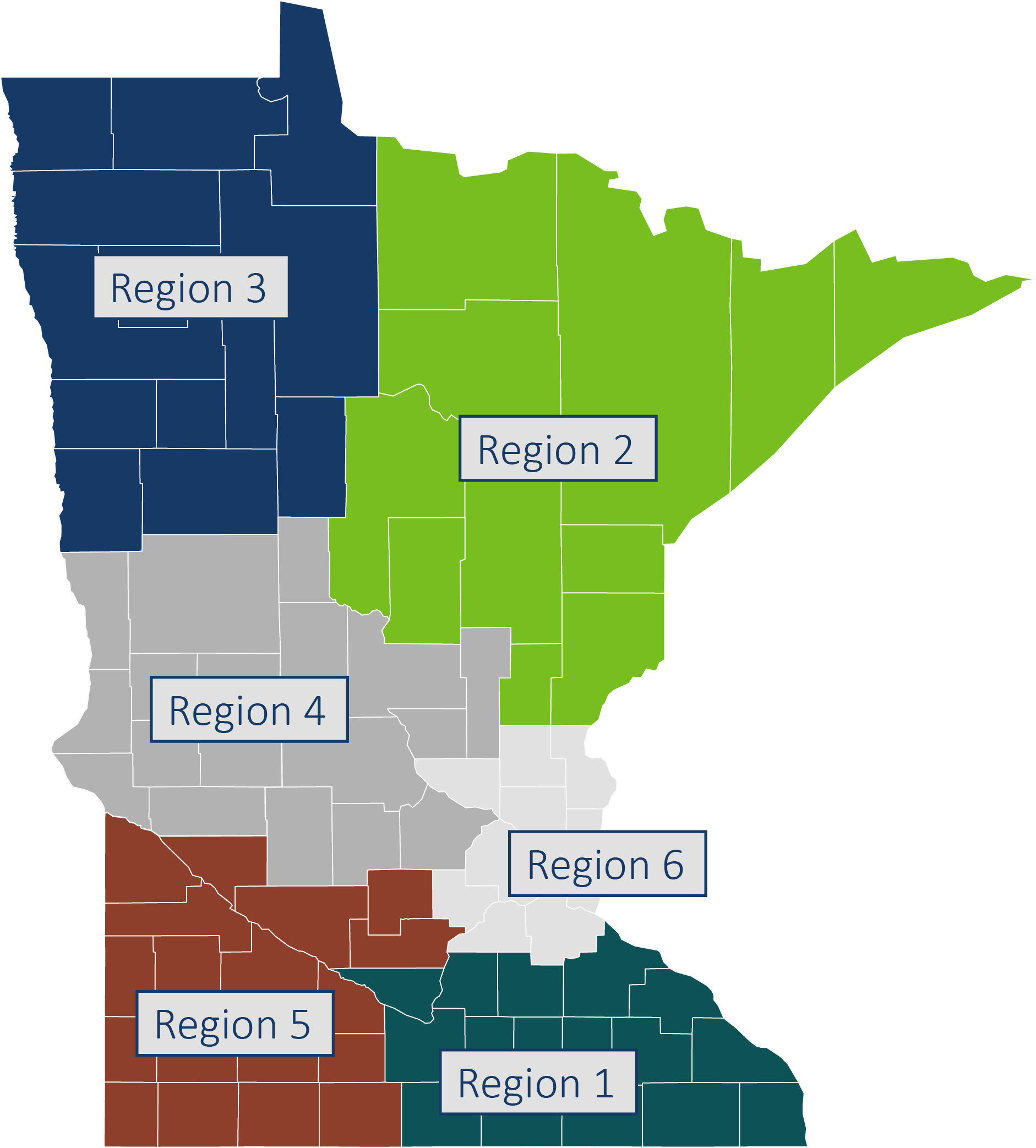 County-Level Projection Data for Emergency Management
This data set includes projected temperature, precipitation, and population data for Minnesota's 87 counties. It is intended to assist with local, regional, and state resiliency planning.
To access a recording of the Planning for Climate & Health Impacts: Emergency Management Considerations webinar hosted on August 22, 2018, visit our Climate & Health YouTube Playlist.
Minnesota Climate and Health Profile
The Minnesota Climate and Health Profile 2015: An Assessment of Climate Change Impacts on the Health & Well-Being of Minnesotans summarizes the historic climate trends, future projections, and likely impacts of climate changes on the health of Minnesotans. The report explains the pathways between identified Minnesota climate hazards (i.e., air pollution, extreme heat, flood, drought and ecosystem threats, including vector-borne diseases and harmful algal blooms) and their corresponding health impacts.
Go to the Climate Change Overview page for more information and to download the full report.
Minnesota Climate Change Vulnerability Assessment
The Minnesota Department of Health (MDH) developed the Minnesota Climate Change Vulnerability Assessment to assess the historic occurrence of the following "climate hazards" for the state of Minnesota: extreme heat events, air pollution, vectorborne diseases, flooding, and drought. MDH also mapped vulnerable populations to each of the climate hazards by county. The assessment found that the climate hazards have affected every county to varying degrees and that all counties contain vulnerable populations.
With this information, state and local government, companies, institutions and community organizations can begin important discussions about the risks of climate change to their communities, how best to prepare for them, and how to protect everyone, including the most vulnerable, to ensure a healthy and prosperous state.
Download the Overview (PDF).
Download the Executive Summary (PDF).
Download the complete Minnesota Climate Change Vulnerability Assessment (PDF).
Public Health Data & Resources for Planning
The following data sources may be useful to local public health professionals who are planning for the public health impacts of climate change.