Statewide Health Improvement Partnership (SHIP)
Related Sites
Local Contacts
Get Connected with SHIP in Your Community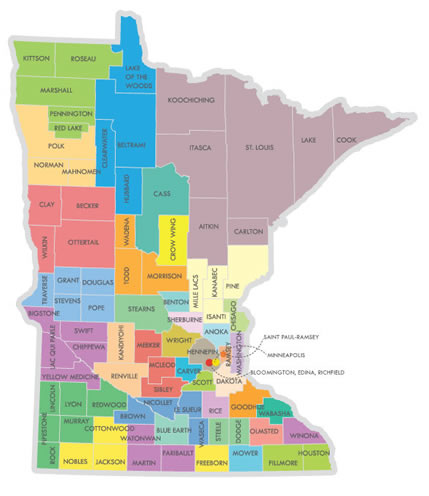 To learn more about SHIP in your community or to inquire about partnership opportunities, contact your local public health office.
Our local SHIP staff represent 41 Community Health Boards, covering all 87 counties plus the cities of Bloomington, Edina and Richfield; the City of Minneapolis; and the City of St. Paul (with Ramsey County).
Click on the links below for contact information.
Last Updated:
08/14/2023