Tobacco Prevention and Control
Cultural Connections Help Somalis Become Tobacco-Free
African Immigrants Community Services supports refugees to overcome stress, and spread the word on commercial tobacco's harms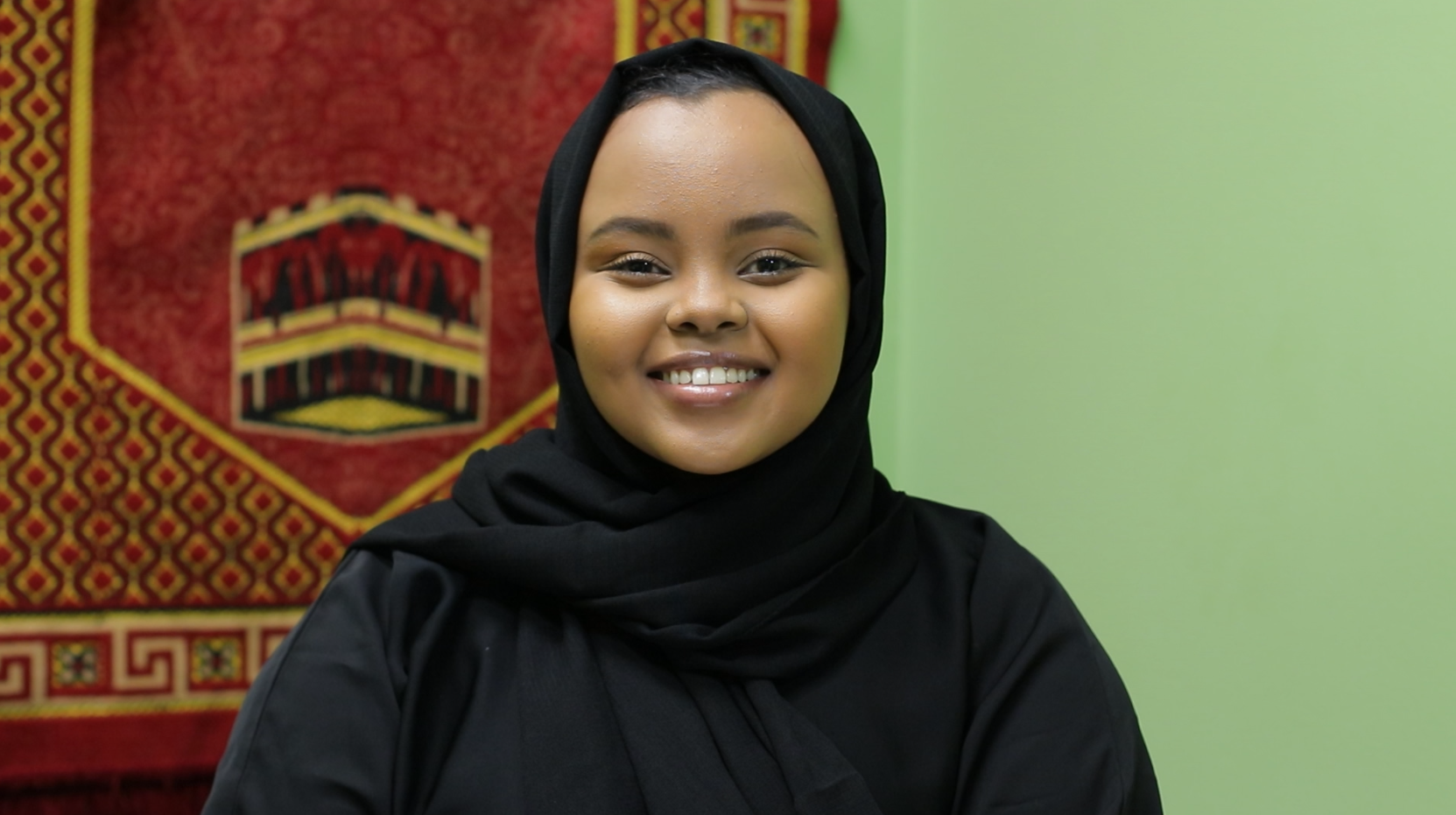 Many East African immigrants who live in Minnesota have experienced trauma or stress associated with the decades-long civil war in Somalia and the challenges of resettling in a new country. These unique stressors may be related to this community's higher rates of commercial tobacco use.
Read how East African Minnesotans are coming together to stop hookah use at African Immigrants Community Services.
Request for Proposals for Marketing Services
The Minnesota Department of Health requests proposals for a contractor to develop and manage a brand identity for new statewide tobacco cessation services, as well as a promotional campaign to raise awareness of the new services and encourage its use among Minnesotans who use tobacco products, as authorized by Minnesota Statute 144.397: Statewide Tobacco Cessation Services. The 2019 Minnesota Legislature dedicated funding for the implementation of statewide tobacco cessation services to offer Minnesotans help in quitting commercial tobacco use.
Learn more: Request for Proposals for Marketing Services
Minnesota Student Survey Shows Vaping Rates Up Sharply
Amid the backdrop of an ongoing national outbreak of severe lung injuries associated with vaping, new survey results released today show an alarming jump in the rate of teens vaping in Minnesota. In response, Governor Tim Walz is calling for an aggressive, multi-faceted campaign focused on youth education, outreach and tightening limits for accessing vaping products.
According to the 2019 Minnesota Student Survey, one in four Minnesota 11th graders reported using an e-cigarette in the past 30 days. That represents a 54% increase from the 2016 survey, in which 17% of 11th graders reported vaping. The jump among eighth graders is even more significant, with nearly twice as many students (11% in 2019 compared to 5.7% in 2016) reporting using an e-cigarette in the past 30 days.
Request for Proposals for Cessation Services
The Minnesota Department of Health requests proposals for a contractor to create, implement, and evaluate statewide tobacco cessation services designed to provide free cessation support to Minnesotans who need help quitting their use of commercial tobacco. Providing free and easy access to tobacco cessation services and support to Minnesotans in need, and closing the disparity gaps for the populations that are most harmed by commercial tobacco, are high priorities for the Department and are an integral component of its mission to protect, maintain, and improve the health of all Minnesotans.
Learn more: Request for Proposals for Cessation Services
New Webpage: Vaping-Associated Lung Injuries
The Minnesota Department of Health is working with local public health and health care providers to investigate reports of severe lung injury potentially related to vaping and e-cigarette use among teens and adults. With similar reports coming from other states in recent weeks, MDH is partnering with the U.S. Centers for Disease Control and Prevention (CDC) to determine a cause and what steps may be taken to prevent additional illness.
Learn more: Vaping-Associated Lung Injuries
Click to subscribe for updates.
Commercial Tobacco Use is Still a Problem
Tobacco use kills over 6,300 Minnesotans every year and costs Minnesota $3.2 billion annually in medical costs. Investing in tobacco prevention and control saves lives and taxpayer dollars.
We're working to reduce tobacco's harm by:
Reducing youth access to tobacco.
Reducing secondhand smoke exposure.
Increasing access to cessation resources.
Addressing tobacco-related disparities.
Historic Progress
Thanks to effective, evidence-based policies that ensure clean indoor air and keep tobacco prices high, Minnesota's smoking rates are the lowest ever recorded.
Among 11th graders, smoking fell from 12.2 percent in 2013 to 8.4 percent in 2016. Among adults, smoking fell from 16.1 percent in 2010 to 14.4 percent in 2014.
Learn more about youth tobacco use.
More Work to Do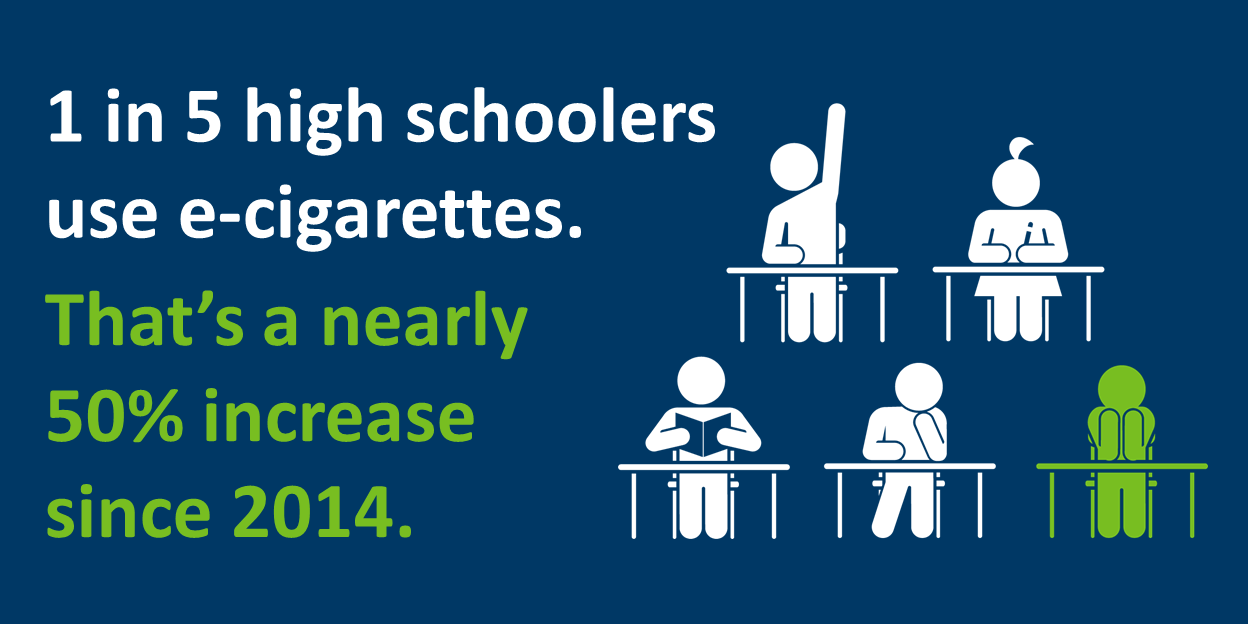 More kids are using new and flavored products, like e-cigarettes. E-cigarette use is twice as high as conventional cigarettes. Nicotine, found in these products, is highly addictive and harmful to the adolescent brain.
Learn more about e-cigarettes and other vaping products.
Many communities also still use tobacco at significantly higher rates. Culturally appropriate and community-led efforts are needed to close these gaps.