Antibiotic Resistance and Stewardship for Health Professionals
Related Topics
Contact Info
Infectious Disease Epidemiology, Prevention and Control Division
Contact Info
Infectious Disease Epidemiology, Prevention and Control Division
Antibiotic Resistance and Stewardship
for Health Professionals
Antibiotic stewardship is a national and state health care priority. In 2015, the US government released the National Action Plan for Combating Antibiotic-Resistant Bacteria and in 2016, Minnesota released its One Health Minnesota Antibiotic Stewardship Strategic Plan. Stewardship interventions have been proven to improve individual patient outcomes, reduce the burden of antibiotic resistance, and save health care dollars. We have compiled a library of resources for health care facilities and clinicians to promote the effective implementation of antibiotic stewardship in human health care.
On this page:
Health care facilities
Clinicians
Learn more about antibiotic stewardship
For health care facilities
For clinicians
Syndrome-specific guidelines
Specific examples of stewardship data tools
News of rapid diagnostic testing
---
Learn more about antibiotic stewardship
Fact sheets
Videos/webinars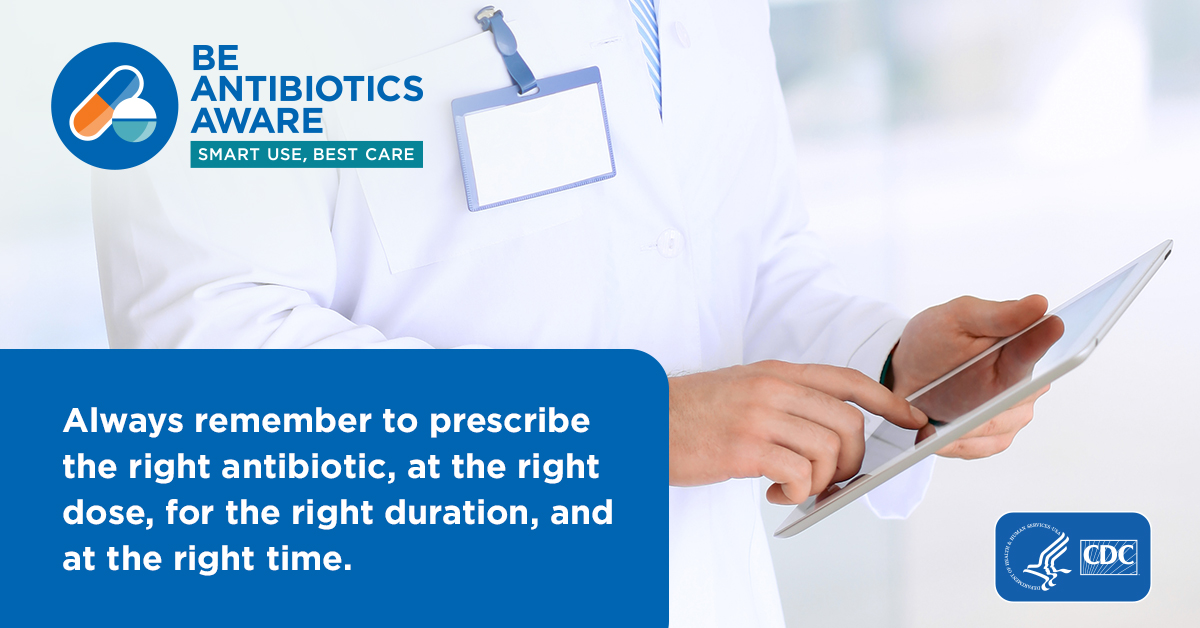 The way we use antibiotics today
or in one patient
directly impacts how effective they will be tomorrow
or in another patient;
antibiotics are a shared resource.
Preserving effective antibiotic treatments requires all of us to do our part.
Last Updated:
07/07/2023