IMPLICIT Grant Program

---
Please note: MDH recognizes that many organizations have had to focus essential resources to the COVID-19 response. As such, the deadline for the IMPLICIT Grant Request for Proposals has been extended to May 29, 2020.
---
The Children and Youth with Special Health Needs Program is accepting applications for the IMPLICIT (Interventions to Minimize Preterm and Low birth weight Infants using Continuous quality Improvement Techniques) Grant. This grant will fund one individual, not-for-profit organization, for-profit organization, or health center with clinical quality improvement experience to recruit and support clinic sites to implement IMPLICIT. The IMPLICIT model provides tools for clinics to screen, coach, and refer women during well child checks for smoking, depression, family planning, and folic acid.
IMPLICIT Interconception Care Model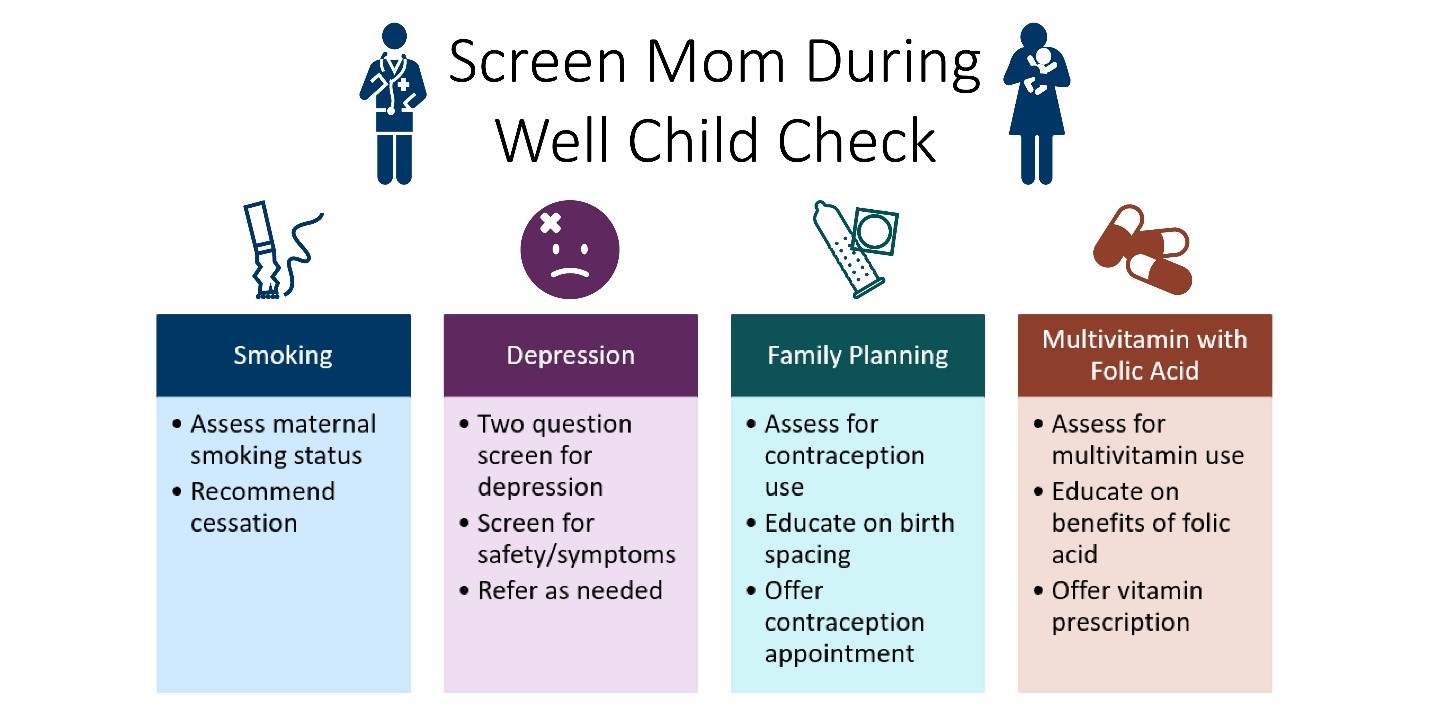 Request for Proposals
Key Dates
Letter of Intent Deadline (optional): April 5, 2020
Q&A Deadline: April 15, 2020
Application Deadline: May 29, 2020
Program Dates: August 1, 2020 – June 30, 2025
Questions and Answers
All questions about the RFP must be submitted by email to health.birthdefects@state.mn.us. Questions and answers will be posted within five business days. Please submit questions no later than 4:30 pm Central Time on April 15, 2020.