When and Why: Wash Your Hands
Hand Hygiene
Related Topics
Contact Info
Infectious Disease Epidemiology, Prevention and Control Division
Contact Info
Infectious Disease Epidemiology, Prevention and Control Division
Germs Are Tough
This poster teaches about germs.
Download a print version of this document:
Germs are Tough (PDF)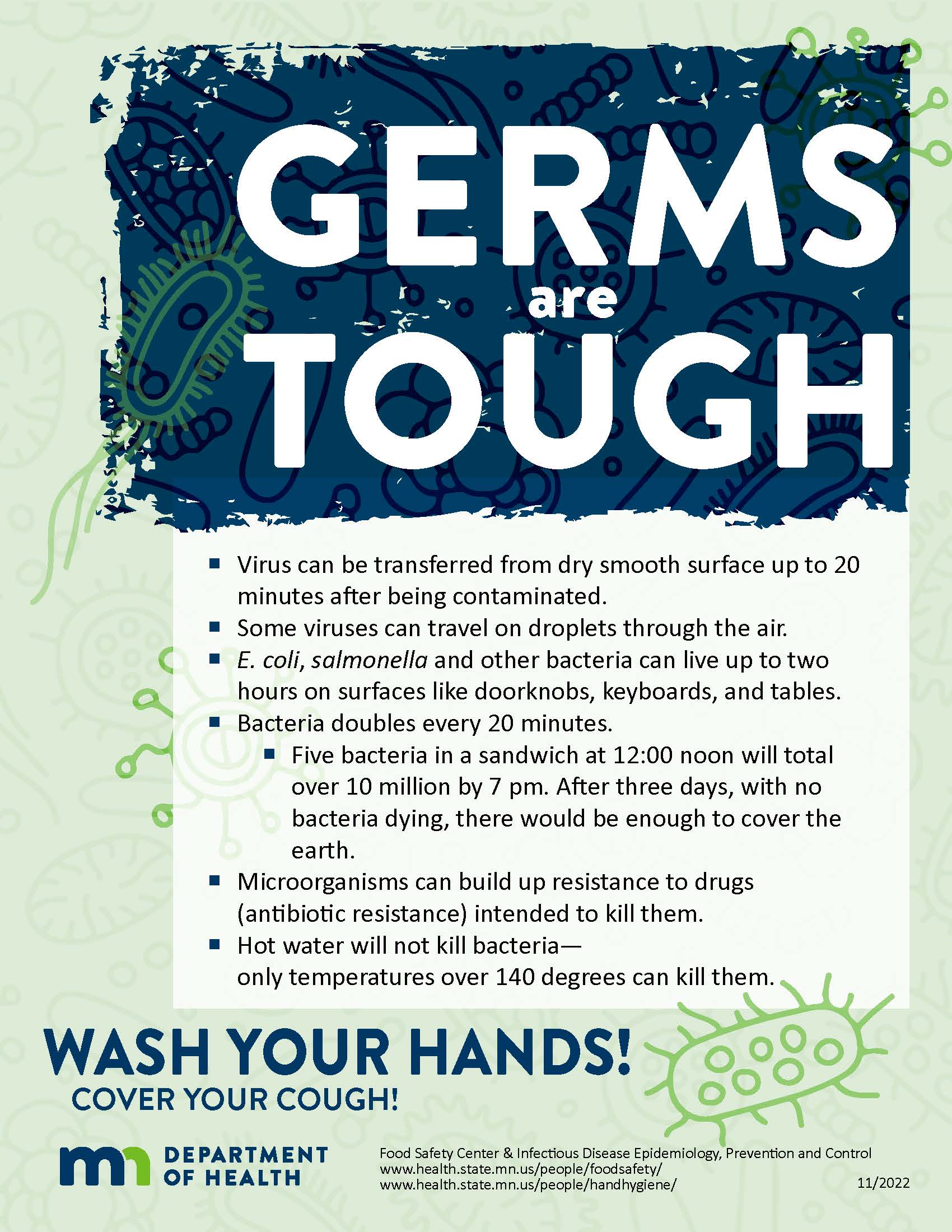 Virus can be transferred from dry smooth surface up to 20 minutes after being contaminated.

Some viruses can travel on droplets through the air.


E. coli, salmonella and other bacteria can live up to two hours on surfaces like doorknobs, keyboards, and tables.


Bacteria doubles every 20 minutes.

Five bacteria in a sandwich at 12:00 noon will total over 10 million by 7 pm. After three days, with no bacteria dying, there would be enough to cover the earth.



Microorganisms can build up resistance to drugs (antibiotic resistance) intended to kill them.


Hot water will not kill bacteria—only temperatures over 140 degrees can kill them.
Last Updated:
10/20/2022