Did You Know?

Asbestos
Asbestos has been around a long time...
---
Asbestos has been known for thousands of years. One of the earliest uses of asbestos has been dated to 2500 B.C. in Finland, where it was mixed with clay to strengthen clay pots.
---

The ancient Greeks used asbestos for lamp wicks in their temples since it never burned up.
---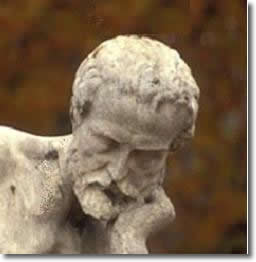 The Roman naturalist Pliny the Elder named the mineral "asbestinon" which means unquenchable. Our modern day word asbestos comes from this.
---

Due to its fire and heat resistant qualities, the Paris Fire Brigade began using asbestos helmets and coats in the 1850's to protect their firefighters.
---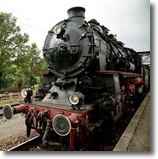 The use of asbestos began to increase in the late 1800's and included high-temperature gaskets for use on steam engines, brakes, and roofing materials.
---

Theaters in the early 1900's began installing asbestos curtains between the stage and the audience. Many times early stage lighting would catch scenery on fire and the theater would burn to the ground with the audience still trapped inside. The asbestos curtain gave the audience time to escape.
---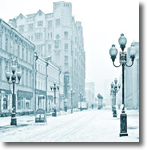 The final scene in the classic 1942 movie Holiday Inn has Bing Crosby and the rest of the cast singing "White Christmas" as snow gently falls around them. The "snow" was really asbestos being scattered from above by stage hands.
---
During the 1950's Kent cigarettes featured a "micronite" filter that was supposed to filter any impurities out of the smoke. The filter was made from crocidolite asbestos.
---
Some famous people have died from mesothelioma, which is only caused by exposure to asbestos.
Actor Steve McQueen, who starred in The Magnificent Seven, The Great Escape, Bullitt and The Towering Inferno, died in 1980.
Congressman Bruce F. Vento, who served Minnesota's 4th congressional district for 23 years, died in 2000.
Musician Warren Zevon, who recorded the hit "Werewolves of London" and was a frequent musical guest on David Letterman's television show, died in 2002.
Athlete Terry McCann, who won a gold medal in wrestling at the 1960 Rome Olympics and later helped found USA Wrestling, died in 2006.
Football player/actor Merlin Olsen, who was a defensive lineman for the Los Angeles Rams during the 1960's and later went into acting, appearing in Little House on the Prairie and Father Murphy, died in 2010.
Entrepreneur Malcom McLaren, who managed the bands The Sex Pistols, The New York Dolls and Adam and the Ants, and later introduced the hip-hop style of music to England, died in 2010.
---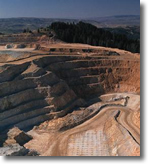 Asbestos is mined out of the ground from open pit mines, such as this one.
---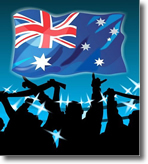 The Australian rock band Midnight Oil's 1990 album "Blue Sky Mining" was inspired by the experiences of workers at the Wittenoom asbestos mines who contracted various asbestos-related diseases.
---
One type of asbestos, amosite, takes its name from the Asbestos Mines Of South Africa, where it was first mined in 1916.