Contacting the Well Management Section

Well Management Program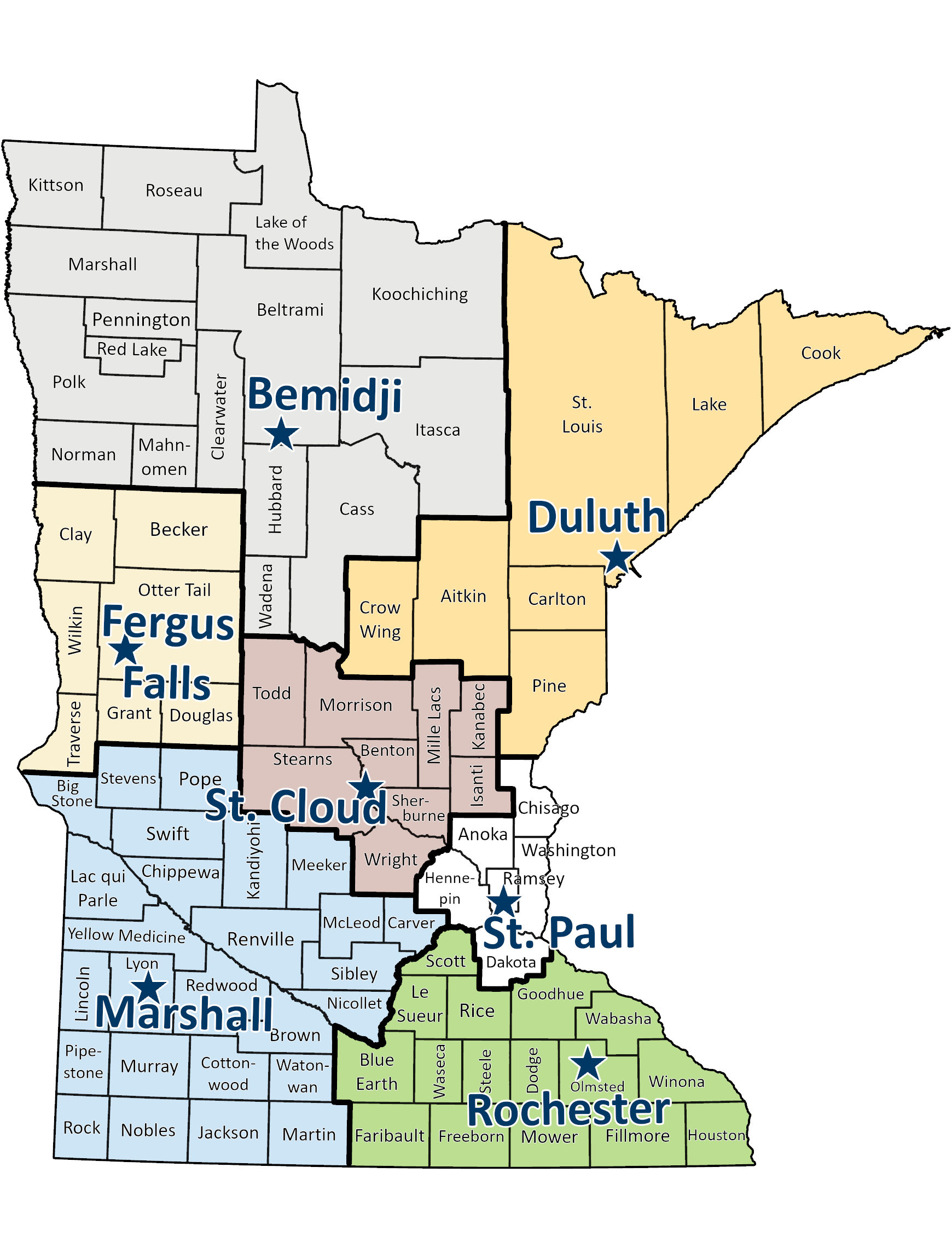 St. Paul, Central Office
Telephone Numbers: 651-201-4600 or 800-383-9808, Fax: 877-434-9853
Staff - Technical Support
Justine Greene, Interim Section Manager; 651-201-4496
Kara Dennis, Hydrologist, Environmental Wells and Geothermal Projects; 651-201-4589
Corrie Floyd, Hydrologist, Operations Unit Supervisor; 651-201-4586
Avery Guertin, Hydrologist, Enforcement and Rulemaking Coordinator; 651-201-5959
Nancy La Plante, Mgmt. Analyst, Enforcement Coordinator, Projects and Grants; 651-201-3651
Brooke Lund, Hydrologist, Variance Coordinator; 218-302-6166
Staff - Administrative Support
Robyn Hetland, Administrative Unit Supervisor; 651-201-4592
Mary Carruth, Support, Cashier, Construction Records; 651-201-4582
Kathy Dunaway, Support, Disclosures-Maintenance Permits, Webpages; 651-201-4587
Diane Hanson, Support, Cashier, Construction Records; 651-201-5014
Mary Johnson, Support, Cashier, Contractor Licenses, Enforcement; 651-201-4591
Mary Ann Miller, Support, Disclosures, Water Quality Data; 651-201-3574

St. Paul, Metro District
(Counties: Anoka, Chisago, Dakota, Hennepin, Ramsey, and Washington)
625 North Robert Street
P.O. Box 64975
St. Paul, MN 55164-0975
651-201-4600 or 800-383-9808
Fax: 877-434-9853
Directions to St. Paul offices
Staff
Jennifer Weier, Metro Regional Supervisor; 651-201-3658
Douglas Edson, Hydrologist (Public Wells); 651-201-3659
Patrick Sarafolean, Hydrologist; 651-201-3962
Bemidji, Northwestern District
(Counties: Beltrami, Cass, Clearwater, Hubbard, Itasca, Kittson, Koochiching, Lake of the Woods, Mahnomen, Marshall, Norman, Pennington, Polk, Red Lake, Roseau, and Wadena)
705 Fifth Street Northwest, Suite A
Bemidji, MN 56601-2933
218-308-2100
Fax: 218-308-2122
Directions to Bemidji office
Staff
Mark Malmanger, Northern Regional Supervisor; 218-308-2118
Chris Prokosch, Hydrologist; 218-308-2114
Duluth, Northeastern District
(Counties: Aitkin, Carlton, Cook, Crow Wing, Kanabec, Lake, Pine, and St. Louis)
Duluth Technology Village
11 East Superior Street, Suite 290
Duluth, MN 55802-2007
218-302-6166
Fax: 218-723-2359
Directions to Duluth office
Staff
Sandra Beck, Hydrologist; 218-302-6145
Mike Freeman, Well Inspector; 218-302-6167
Fergus Falls, West Central District
(Counties: Becker, Clay, Douglas, Grant, Otter Tail, Traverse, and Wilkin)
1505 Pebble Lake Road, Suite 300
Fergus Falls, MN 56537-3858
218-332-5150
Fax: 218-332-5196
Directions to Fergus Falls office
Staff
Jeff Grugel, Hydrologist; 218-332-5148
Go to > top.
Marshall, Southwestern District
(Counties: Big Stone, Brown, Carver, Chippewa, Cottonwood, Jackson, Kandiyohi, Lac Qui Parle, Lincoln, Lyon, McLeod, Martin, Meeker, Murray, Nicollet, Nobles, Pipestone, Pope, Redwood, Renville, Rock, Sibley, Stevens, Swift, Watonwan, and Yellow Medicine)
1400 East Lyon Street, Suite 102
Marshall, MN 56258-2504
507-476-4220
Fax: 507-537-7194
Directions to Marshall office
Staff
Bob Nielsen, Hydrologist; 507-476-4227
Tom Steffl, Well Standards Representative; 507-476-4231
Rochester, Southeastern District
(Counties: Blue Earth, Dodge, Faribault, Fillmore, Freeborn, Goodhue, Houston, LeSueur, Mower, Olmsted, Rice, Scott, Steele, Wabasha, Waseca, and Winona)
18 Wood Lake Drive Southeast
Rochester, MN 55904-5506
507-206-2700
Fax: 507-206-2711
Directions to Rochester office
Staff
Peter Zimmerman, Southern Regional Supervisor; 507-206-2737
Chris De Mattos, Hydrologist; 507-206-2722
St. Cloud, Central District
(Counties: Benton, Isanti, Mille Lacs, Morrison, Sherburne, Stearns, Todd, and Wright)
Midtown Square
3333 West Division Street, Suite 212
St. Cloud, MN 56301-4557
320-223-7300
Fax: 320-223-7350
Directions to St. Cloud office
Staff
Keith Donabauer, Well Inspector; 320-223-7316
Print Information Sheet
Well Management Section District Offices and Staff (PDF)
Go to > top.