Healthy Minnesota Partnership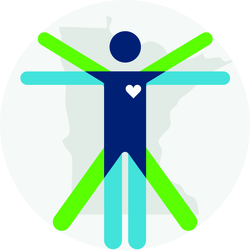 The Healthy Minnesota Partnership brings community partners and the Minnesota Department of Health together to improve the health and quality of life for individuals, families, and communities in Minnesota.
The Healthy Minnesota Partnership has been charged with developing a statewide health improvement plan around strategic initiatives that ensure the opportunity for healthy living for all Minnesotans, and that engages multiple sectors and communities across the state to implement the plan.
Subscribe to the Partnership email list
Subscribing to the Healthy Minnesota Partnership email list will allow you to stay abreast of new Partnership developments.
If you have questions about the Healthy Minnesota Partnership, please contact the Minnesota Department of Health staff below.
Tara Carmean
651-201-5029
tara.carmean@state.mn.us
Jeannette Raymond
651-201-3885
jeannette.raymond@state.mn.us
Deanna White
651-201-4834
deanna.white@state.mn.us
The Healthy Minnesota Partnership is partially funded by the following: PHHS Preventive Block Grant No. 2B01DP009029-10; the Office of Disease Prevention and Health Promotion, U.S. Department of Health and Human Services, through John Snow, Inc. (JSI), July 2011-June 2012; and Cooperative Agreement Number CD10-1011 from the Centers for Disease Control and Prevention. Its contents are solely the responsibility of the authors and do not necessarily represent the official views of any of the above funding organizations.
Last Updated:
12/27/2022