Sage Cancer Screening
Related Sites
Sage Stories: Andi Skillings
Andi Skillings was 29 when she was diagnosed with breast cancer. As a queer, Hispanic woman without insurance, she wants to help others like her get screened.
Read Andi's story at KARE 11: "I want to be that representation I never saw growing up" Local woman shares experience to help others.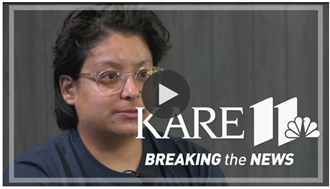 For more information on Sage Screening Programs, call 1-888-643-2584.
Last Updated:
10/26/2022