Sage Cancer Screening
Related Sites
Sage Stories: Pamela Weems
Think Pink celebrates breast cancer awareness and survivorship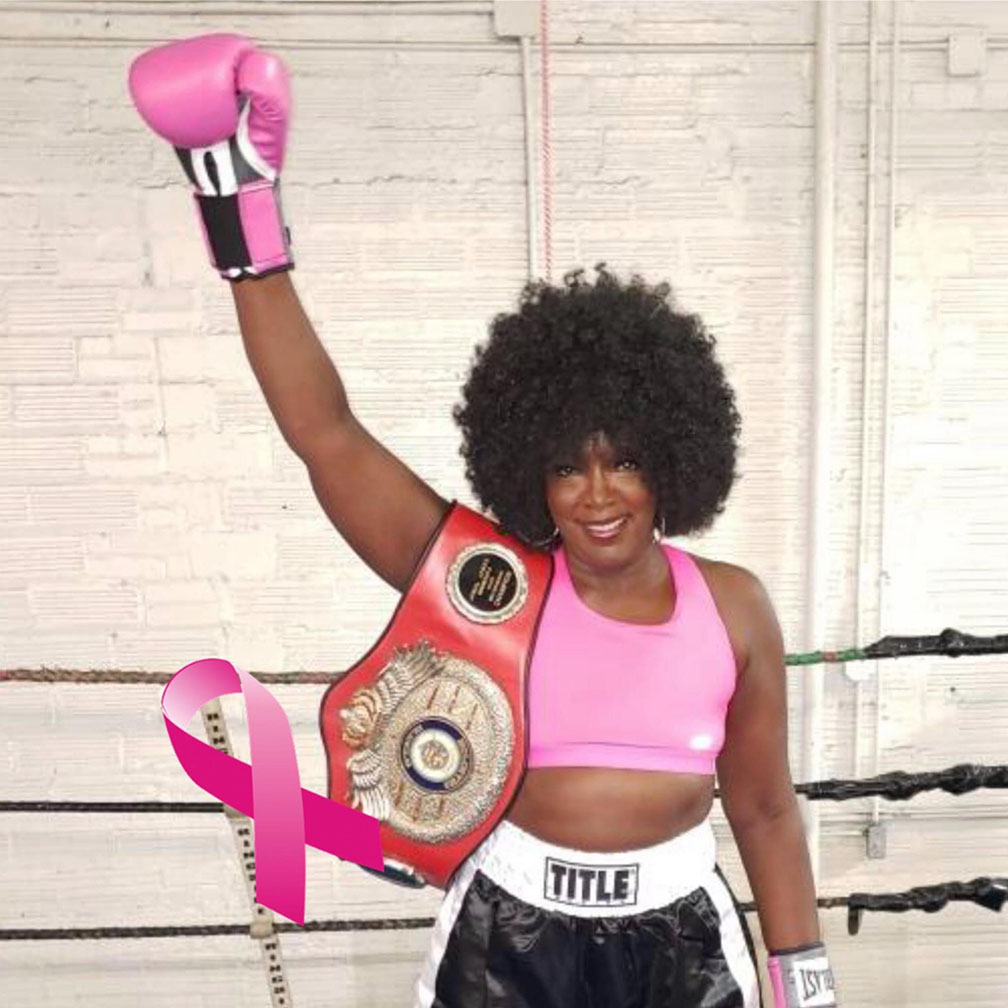 When Pamela Weems was first diagnosed with breast cancer, one of her first thoughts was to reach out to other women. Cancer was something she had known about but she never thought it could happen to her. Today, she wants others to be aware that any woman can get breast cancer and they should get screened regularly.

Pamela first noticed a lump when she was pregnant with her youngest child. Her doctor told her it was a swollen lymph node due to pregnancy and would go away on its own. After delivery, the lump was still there, but Pamela didn't think it was a problem, because the lump had already been checked by her doctor. Four years later, she was working in the Mall of America and saw a free make-up offer if she got a mammogram that day at Sage Clinic. Pamela got a mammogram because she was excited about the make-up offer. When Pamela got home, she found a message from Sage, and they wanted to see her because the mammogram found something that was concerning.

Pamela was diagnosed with stage 4 breast cancer. Her first doctor had been wrong. The lump she had noticed four years ago had been cancer and because the cancer had gone unnoticed, it had time to grow to stage 4. Pamela's treatment plan was long and difficult. Only 29% of women who are diagnosed with late-stage breast cancer survive. Pamela feels blessed to have survived, and today she wants to make sure that no other woman must go through the treatment she did.

Pamela brings vibrant energy to everything she does, and people feel and connect to her bright spirit. As a former model, and later a make-up artist and promoter in music, Pamela brings style as well as substance to any connection. When she was diagnosed, Pamela used her ability to reach women to spread the word about breast cancer. Pamela considered working with large organizations with big fund-raising parties, but she saw few women of color at these events. She wanted women in her community to feel celebrated and wanted a larger focus on education.

Pamela started Think Pink, an event where all women come together and have a fabulous time, celebrating breast cancer awareness and survivorship, and remembering those who have passed. Think Pink includes a red-carpet experience where ladies can feel their best and eat great food. The event also includes Dancing with the Stars, where event goers create a Hollywood Boulevard-like star for someone who has passed away from breast cancer, and at the end of the night, place the stars on the dance floor and dance among them. Think Pink is hosted by the Pink Ladies, a team of community women who care about breast cancer, that will ensure all attendees have a great time!

Pamela's message for all women is that early detection saves lives! You can follow Think Pink and find future events with Pamela on Facebook.
Think Pink 2021 Event (YouTube video)
If you are interested in free mammograms and Pap tests or have additional questions, call Sage Programs at 1-888-643-2584 or visit mnsage.com.
Last Updated:
12/13/2022